Editor's note: This article has been updated since its original posting to correct some errors. Light House Coffee has worked with refugees from Iraq, not Iran. The coffee is direct trade, not fair trade. 225 regrets these errors.
---
Above a table in a private room near the back of Light House Coffee, a mural in script declares, "Create what you wish existed."
Amber Elworth did just that.
Elworth, who founded the newly opened coffee shop with her husband, Steve, was teaching English at the Catholic Charities of the Diocese of Baton Rouge when she noticed a concerning pattern. Refugees who came through the diocese's resettlement program would sometimes lose jobs to employers with little patience for language barriers or miscommunications.
Having spent hours with individual refugees from countries around the globe like Iraq, Sudan, Burma, Syria, Afghanistan and beyond, Elworth was invested. She wanted to help—to create a place where refugees could not only work but hone their communication skills, integrate themselves into American culture and find a family and community in a new home.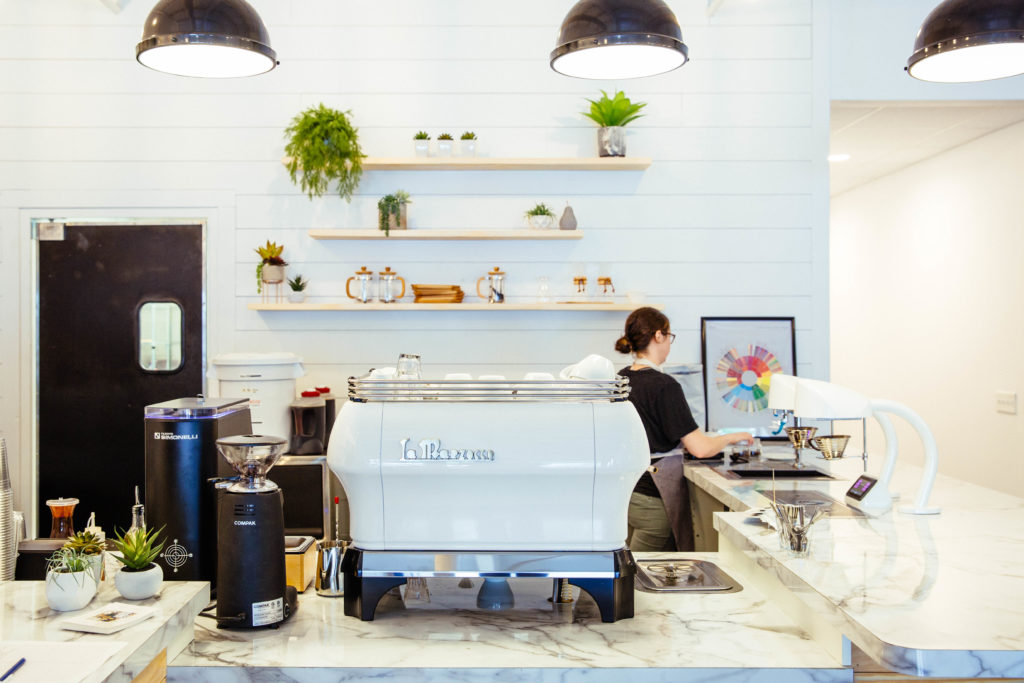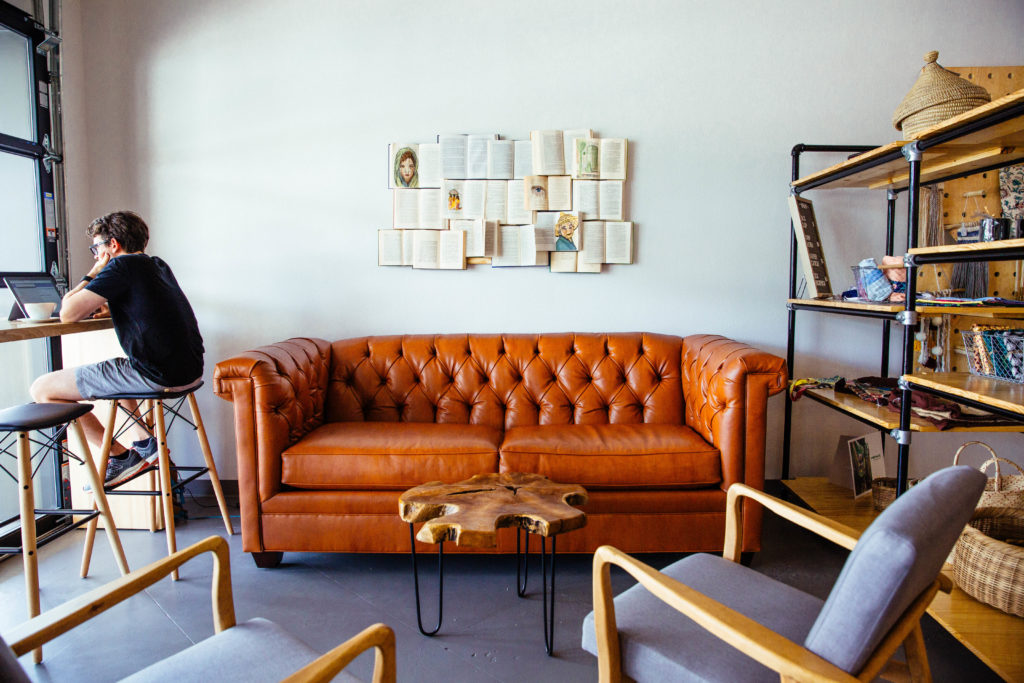 And so the idea for Light House Coffee was born in 2017, funded in part by donations from an Indiegogo campaign and built on a vision of assisting and investing in refugees living locally. After more than a year of getting it all just right, Elworth and her team have opened the doors with the city's first employment roster specifically tailored to include refugees.
Stepping through the doors, you're immediately transported away from the crowded strip mall and the noise of Lee Drive into a wide-open, bright, roomy space, airy and fragrant with coffee beans—direct trade, shipped in from Topeca Coffee in Tulsa, Oklahoma. The pastry case in front is filled with freshly baked goodies by local bakers Maru Bread Co., CounterspaceBR and Mimi's Louisiana Kitchen.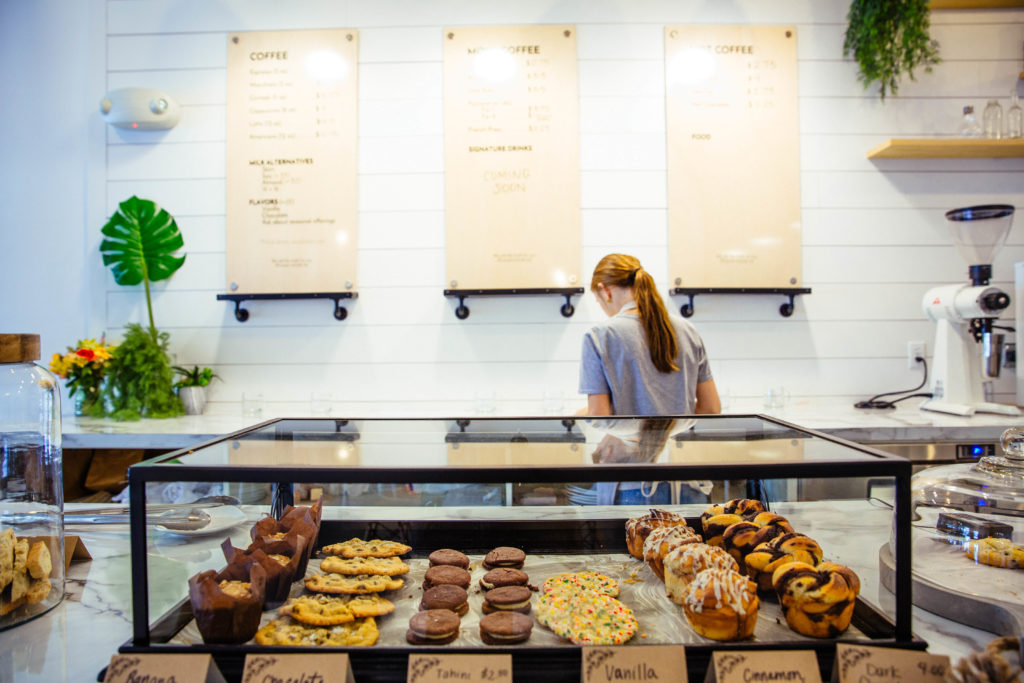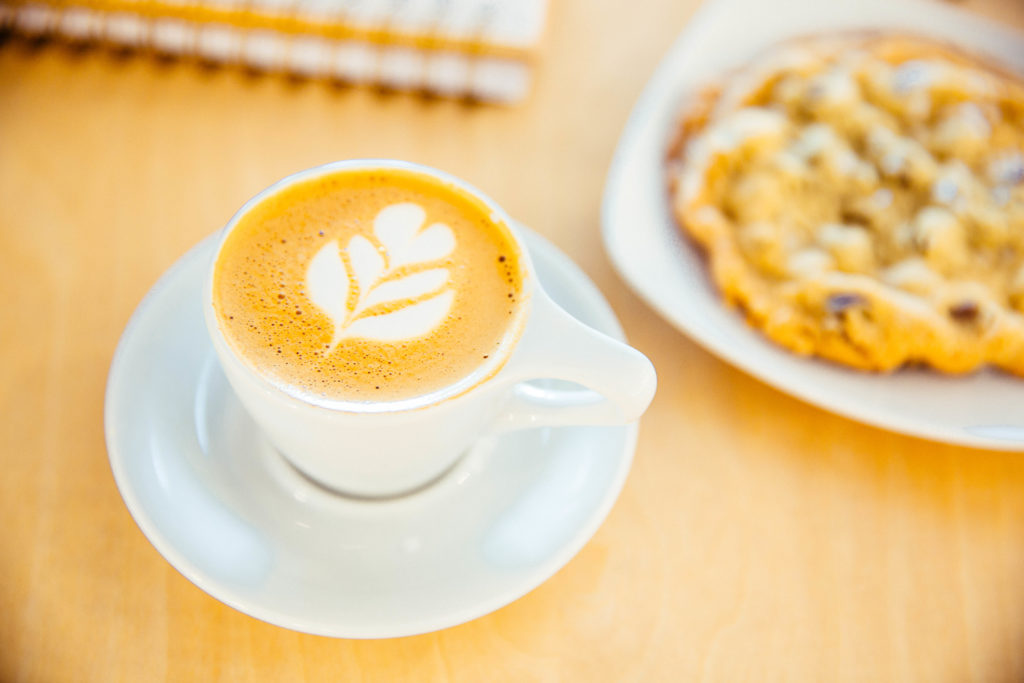 The shop offers the standard speciality coffee drinks like cappuccinos, lattes, macchiatos and cortados, as well as shots of flavors and a selection of milk alternatives. And as for the baristas and back of house staff making it all happen? Light House's small team already employs three, with an eventual goal of up to half the staff composed of refugees.
Even local refugees who can't physically work in the shop get a little help from Light House thanks to the Hope Shop, a small retail section offering candles, weavings, home goods, jewelry and other trinkets made by refugees. Much of the inventory comes from a partnership with local company Hands Producing Hope, which helps refugees with families or other circumstances preventing them from working outside of the home to supplement their income and teach them crafting skills.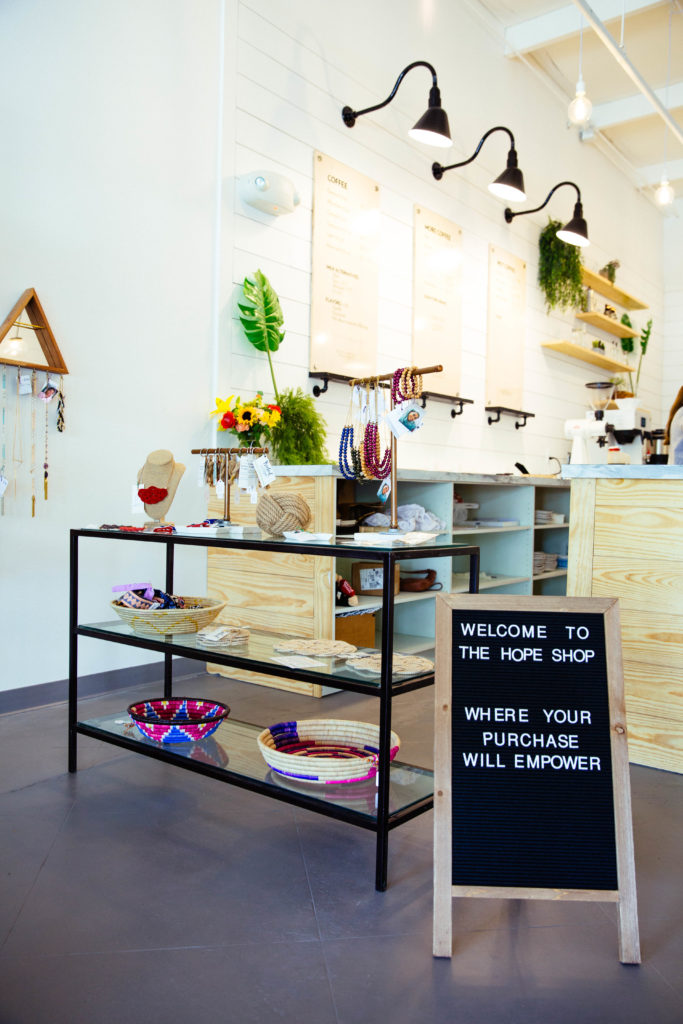 In a private back room under the mural, Elworth and other volunteers will teach small classes of refugees lessons like beginner computer skills, resume writing, communication troubleshooting, cultural insights and more.
With a slow and steady beginning, Light House Coffee will host a grand opening Friday, April 6, and continue to expand the menu with signature drinks as business grows. For now, the coffee is hot, the cookies are fresh, the seats are cozy and the staff is bridging gaps for some of the most vulnerable in our community, one cup at a time.
Find Light House Coffee at 257 Lee Drive, Suite O, and on Facebook.