Back in 2020, Kristen Guarisco sketched out her vision for Capitol Grocery, a historic Spanish Town store she dreamed of buying and transforming into a "community hub." Three years later, her drawing has become a reality. This month, she's opening Belli: a vibrant quick-service restaurant and market that captures the atmosphere of its neighborhood.
"I saw potential for my friends and loved ones in the neighborhood," she says, "and just wanted a spot where we could hang out, drink coffee, people could work, people could meet."
With a soft opening set for June 24, the shop's glittered steps and iridescent doors lead to a colorful and inviting space. Inside, patrons will find multiple seating areas, a piano and well-stocked bookshelves. Grab a "Get in my Belli" flamingo sticker, and take a look at the menu that's just as lively as its surroundings.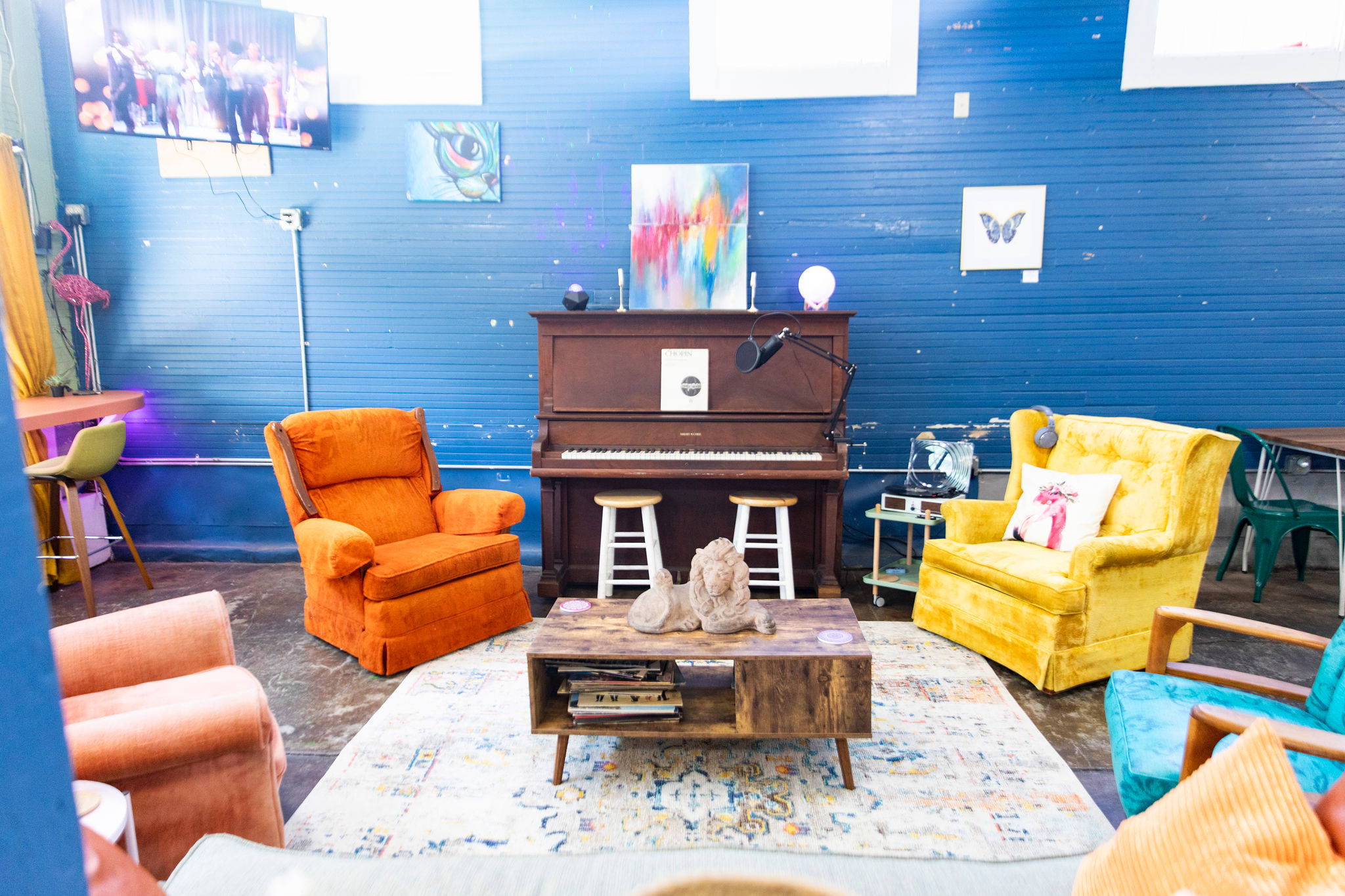 The cafe is stacked with breakfast and snack options, including smoothies, beignets, biscuits, coffee, and a meat and cheese board. Lunch specials, like carnitas and lasagna with the option of zucchini noodles, will be available Monday through Friday. On Saturdays, she plans to take advantage of the Red Stick Farmers Market sitting a few blocks away by offering an unplanned special made from the fresh produce available.
Additionally, Belli will have a grocery section with pantry staples and specialty goods, like olive oils and Mexican Cokes, as well as premade meals for families or busy customers.
"It's really based on convenience," Guarisco says. Belli aims to cater to all the different communities in the area, from downtown workers on lunch breaks to river cruise tourists and residents of the nearby senior living apartments.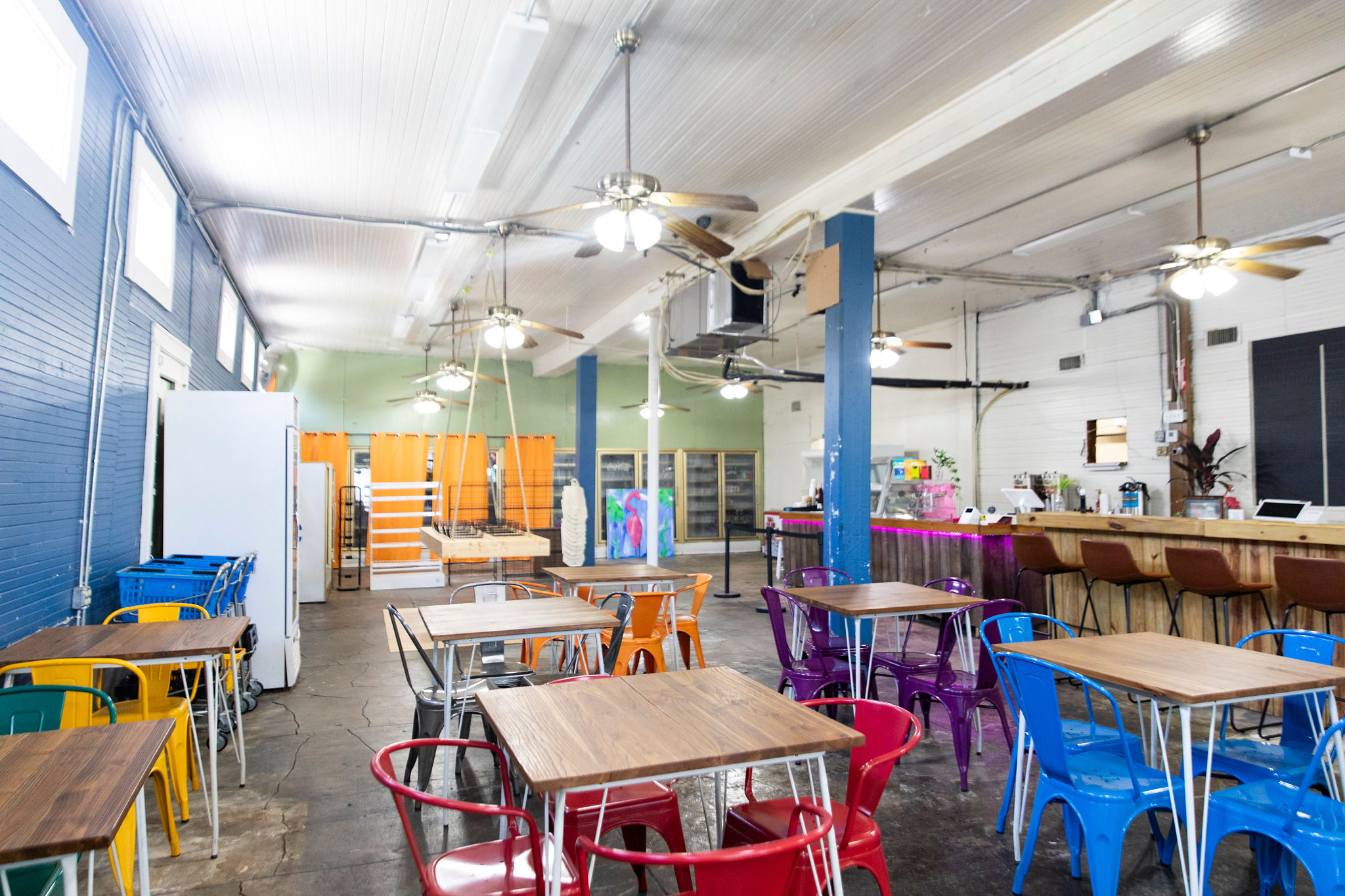 Guarisco is particularly passionate about opening this business in Spanish Town, a neighborhood that has stuck with her since she first visited it.
"I remember in college, I passed through Spanish Town once," she says. "I never came to this side of town, and I was like, 'If I ever move back to Baton Rouge, I'm going to look for a place here.'"
After graduating from LSU, where she studied nutrition and dietetics, Guarisco started a meal prep business and later moved to Tampa, where she worked as a private chef for a few months. Back in Louisiana, she became a yoga instructor and health coach.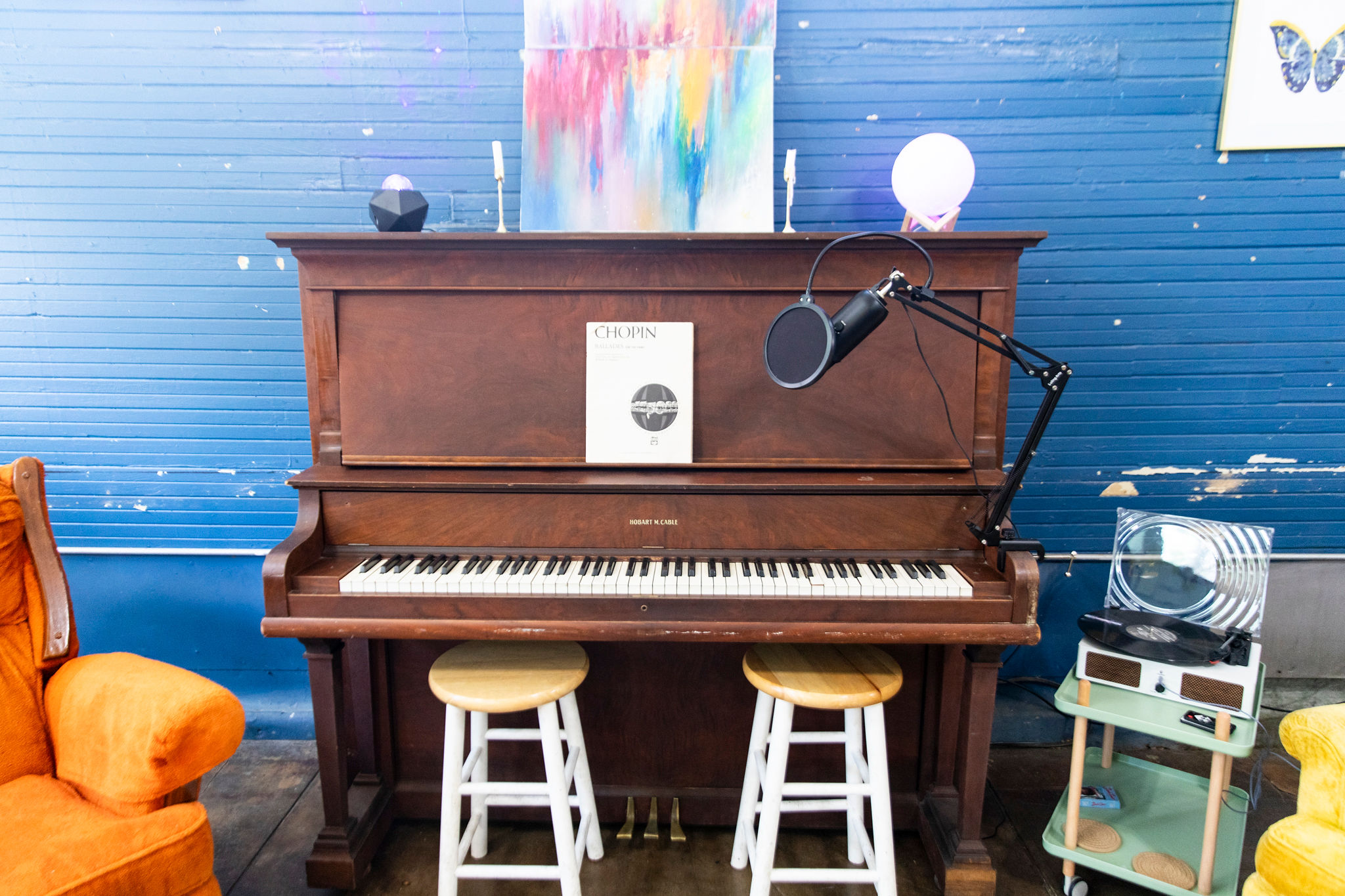 When she eventually returned to Spanish Town, she met neighbors who welcomed her into their routine of having afternoon cocktails together and sharing about their day. Belli is a way for her to foster that experience in the neighborhood and give back, whether through providing a missing ingredient for dinner or giving friends a space to play board games. 
"There's something magical about the neighborhood," she says. "There's talent, there are eclectic people and my best friends live here."
Belli, 701 Spanish Town Road, is now open for coffee and dessert and will have a soft opening event on June 24, followed by a grand opening in July. For updates and seasonal specials, follow Belli on Instagram, @belliofthebird, and Facebook.