If you ask co-owner Chase Lyons, he'll tell you there are two main goals of Soji: to make memories and to educate diners.
First, he and his team—former City Pork chef Ryan André, beverage director Lane Primeaux, executive sous chef Derek Roth and partner Kenny Nguyen—wanted to bring a memorable concept to a growing area of town where people could connect. The 5050 Government St. location where Rotolo's Pizzeria once stood has provided that.
"I wanted to invest in this neighborhood," Lyons says. "I live not too far away. I love the sense of neighborhood in the community here. I wanted to open up neighborhood restaurants that people can park their bike outside and people can walk to. … Everything that's going on on Government Street and in Mid City right now, it's only going to get better."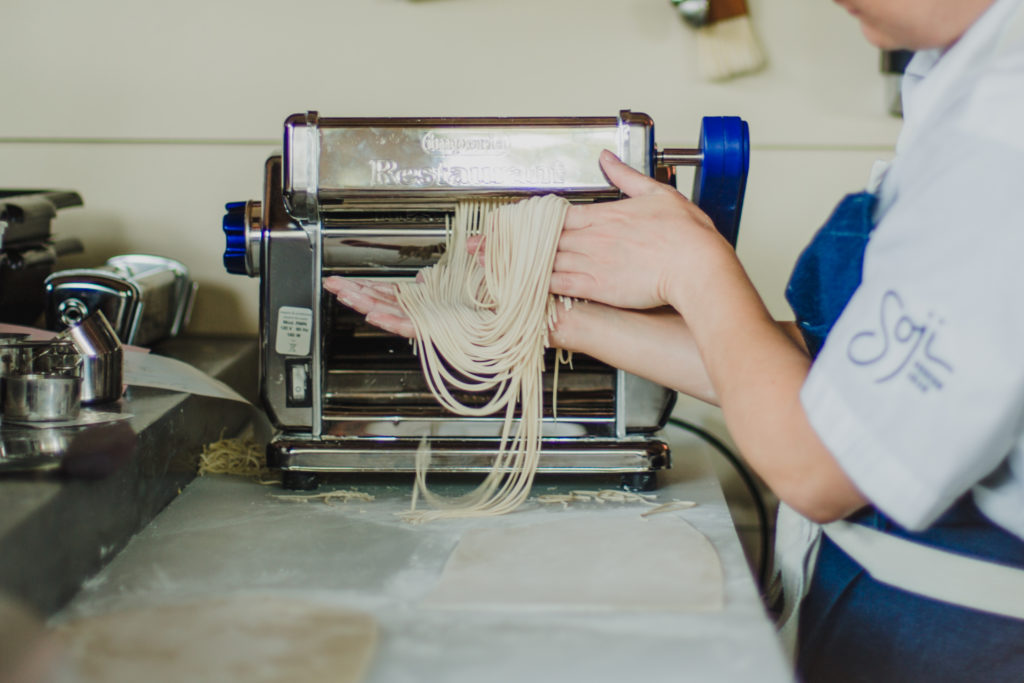 The idea of connection through food, Lyons explains, is "our ethos." It's what guided the design of the restaurant, from a cozy bar and lounge up front to the open raw bar in the back and all the airy dining space in between.
But they also wanted to introduce locals to foods they've never tried before, to educate themselves with epicurean excursions around the world and bring that back to Baton Rouge.
Lyons and André ventured to opposite sides of the country—New York and Los Angeles, respectively—for culinary inspiration, and both came home with life-changing ramen experiences. With only a few spots in town serving from-scratch, loaded ramen bowls, they saw a gap they could fill in the market. But they wanted to push for more. Beyond Japanese, beyond Chinese, they wanted to build a broad concept that could dabble in cuisines across East and Southeast Asia.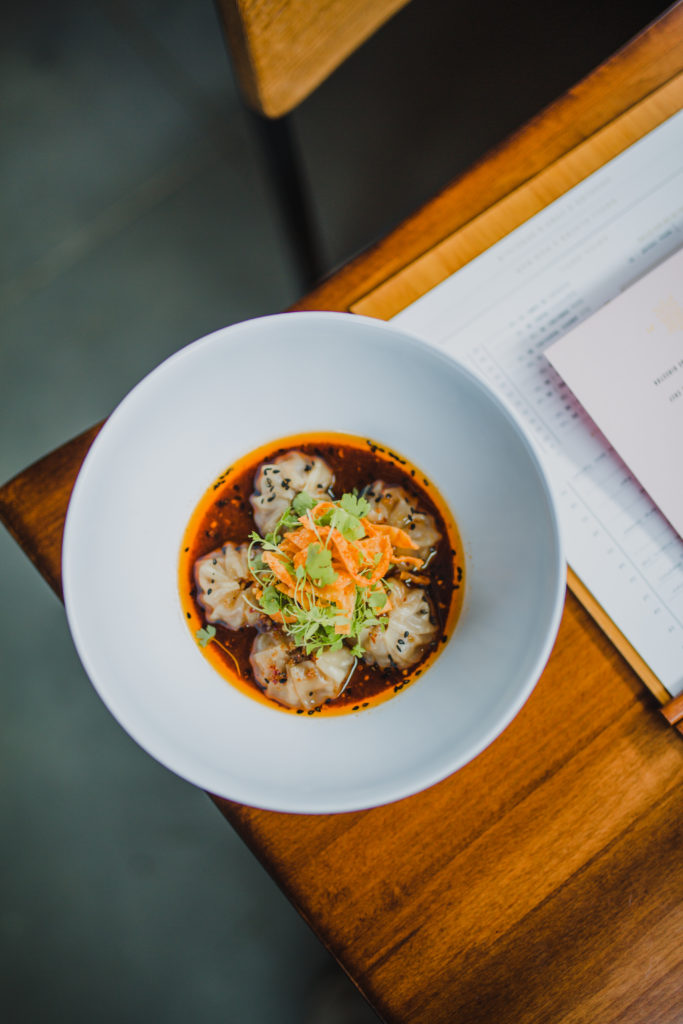 "We wanted to be able to do Korean, Vietnamese, Thai, Indian," Lyons says. "It started with the ramen idea, but we said, let's make it modern Asian. Let's not put ourselves in a box. Let's be able to explore flavor profiles from all across the continent."
The menu ranges from a savory shoyu ramen bowl made with soy broth and piled high with ground chicken, roasted corn, bean sprouts, marinated egg and green onion to kicky wagyu beef dumplings doused in chili oil. Hawaiian poké and Chinese Szechuan chicken wings sit alongside Indian butter chicken and Thai boat noodles.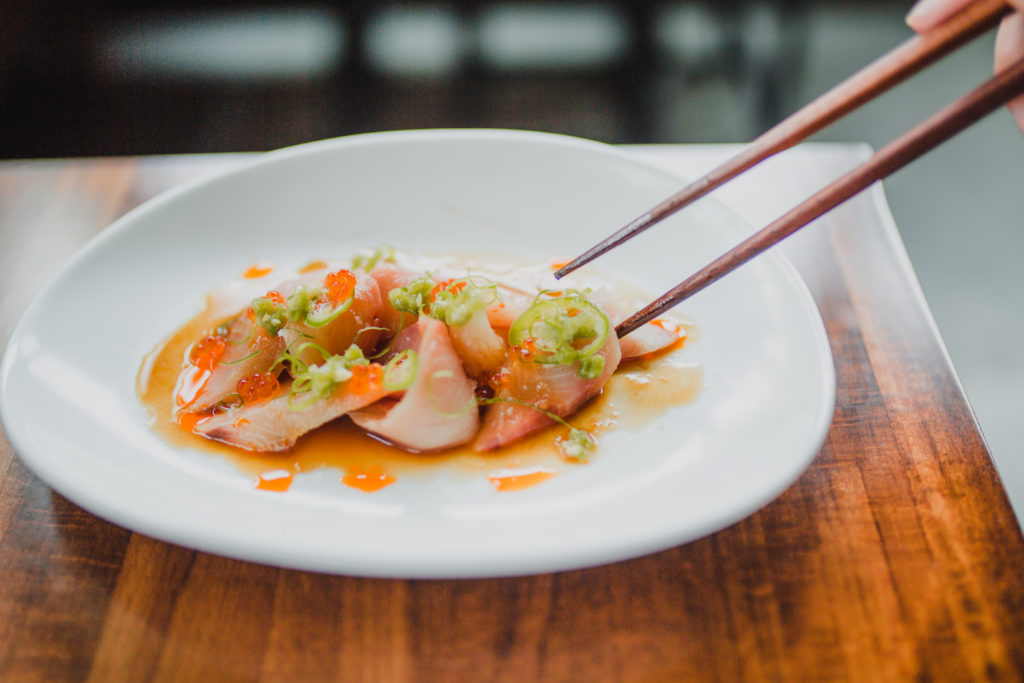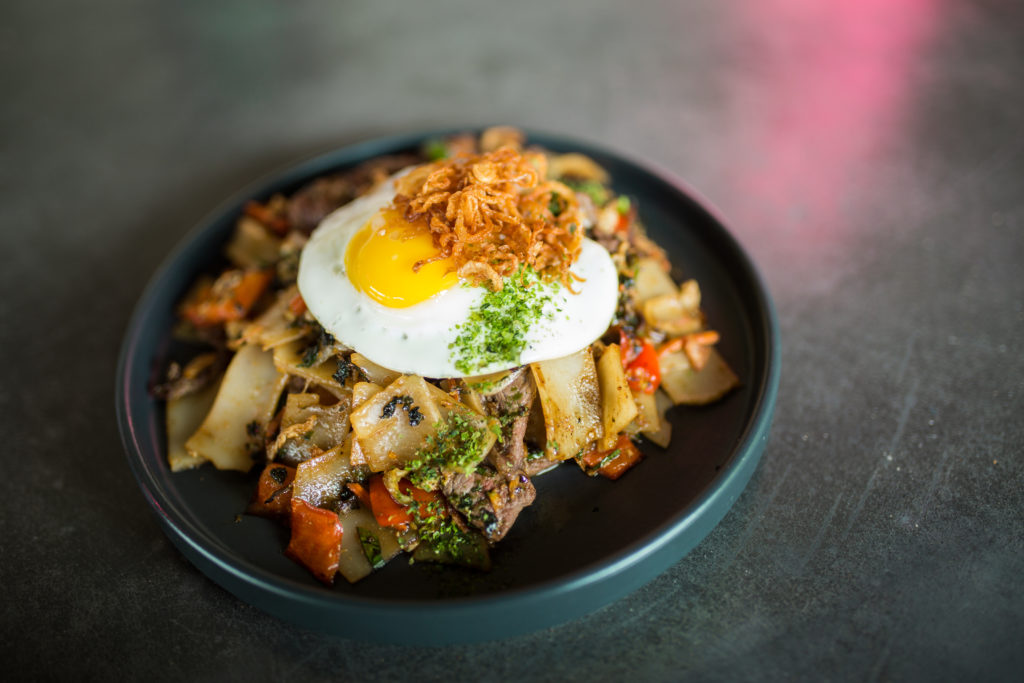 Almost every item has a story of above-and-beyond behind it. The rice noodles for the ramen bowls and noodle plates are handmade right in the middle of the restaurant. The take on Sriracha is scratch-made in house. The green tea syrup in the Crane Kick cocktail is made by toasting caraway, white peppercorn and star anise, then steeping the spices in green tea before straining the liquid and cooking it down to a syrup.
Some items, Lyons says, customers might be trying or even pronouncing for the first time. That's why he's trained the serving staff at Soji to guide the less-versed patrons on the cuisine and help them find something new to love. The menu will be constantly changing and growing—Lyons even recently hired a sushi chef who'll add a few rolls to the mix. The Soji team has a lot to share.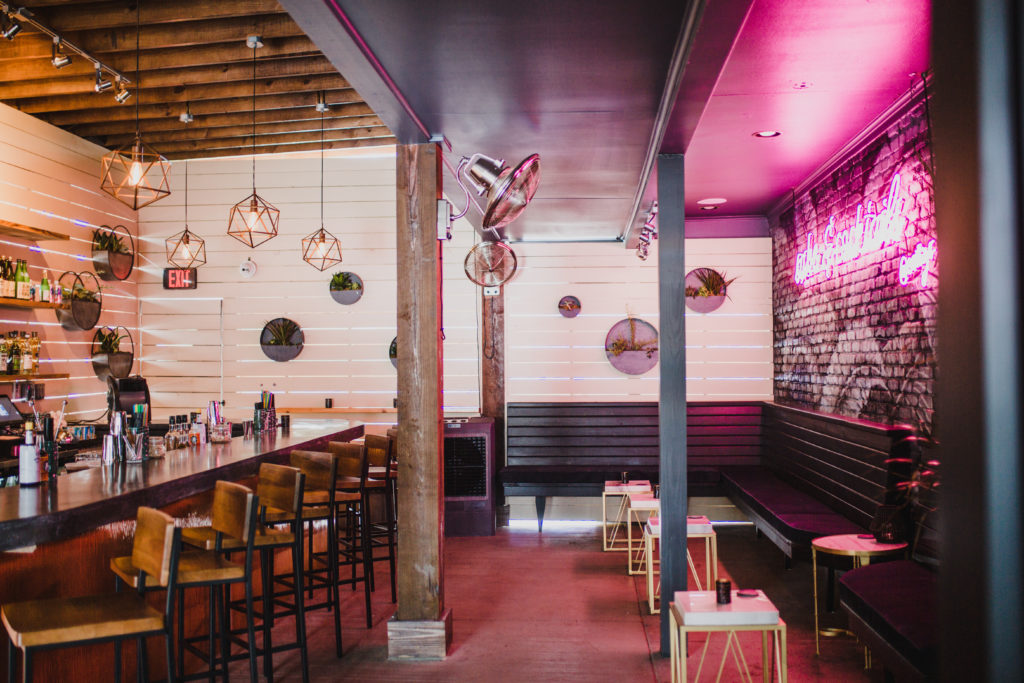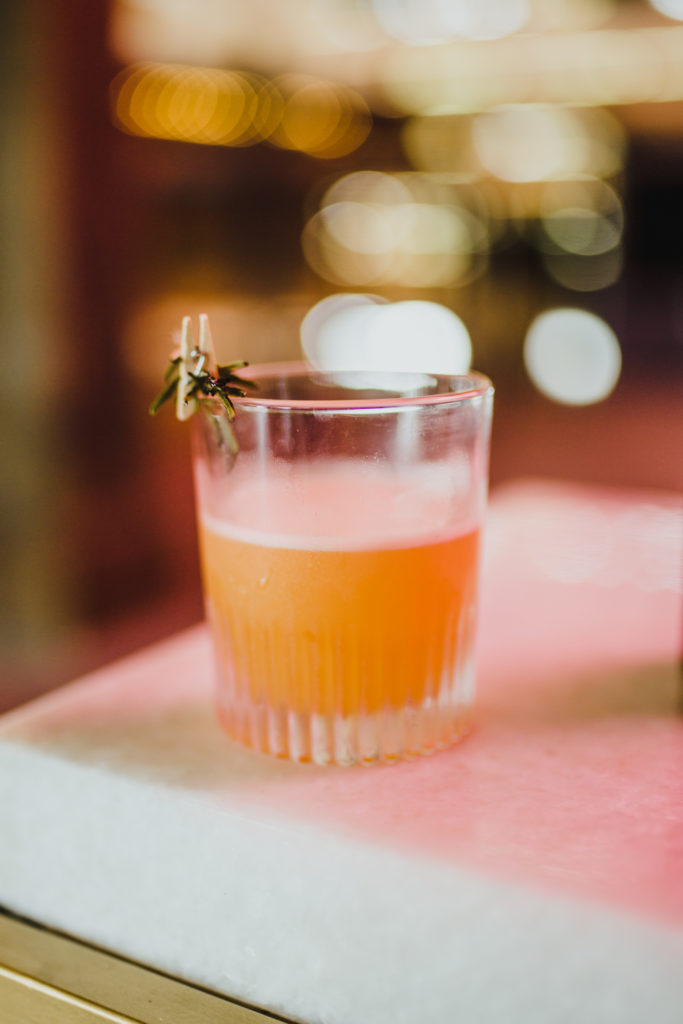 This week, Soji will host limited seating soft-opening dinners available to the public with reservations. Lyons says he wants to make sure everything's perfect before an upcoming grand opening that he expects will be within the next few weeks. Follow Soji on Instagram and Facebook for the latest.