Thirteen is Al Copeland's lucky number.
It's the number his father, the founder of Popeye's Louisiana Kitchen, raced motorboats under, and it's the date in June that the first Popeye's was opened in 1972.
It's also the number of a baker's dozen—12 plus that little lagniappe for free—making it the perfect banner to fly over his new biscuits and bowls concept, Batch 13.
After analyzing the numbers for Baton Rouge's only Copeland's of New Orleans location on Essen Lane—including the fact that to-go orders made up more than 20% of its sales—Copeland and his team decided to launch a new concept better suited to the needs of the surrounding neighborhood and medical complexes. The result is Batch 13, a fast-casual breakfast and lunch concept with both dine-in and grab-and-go options. It is attached to the longstanding Copeland's on Essen.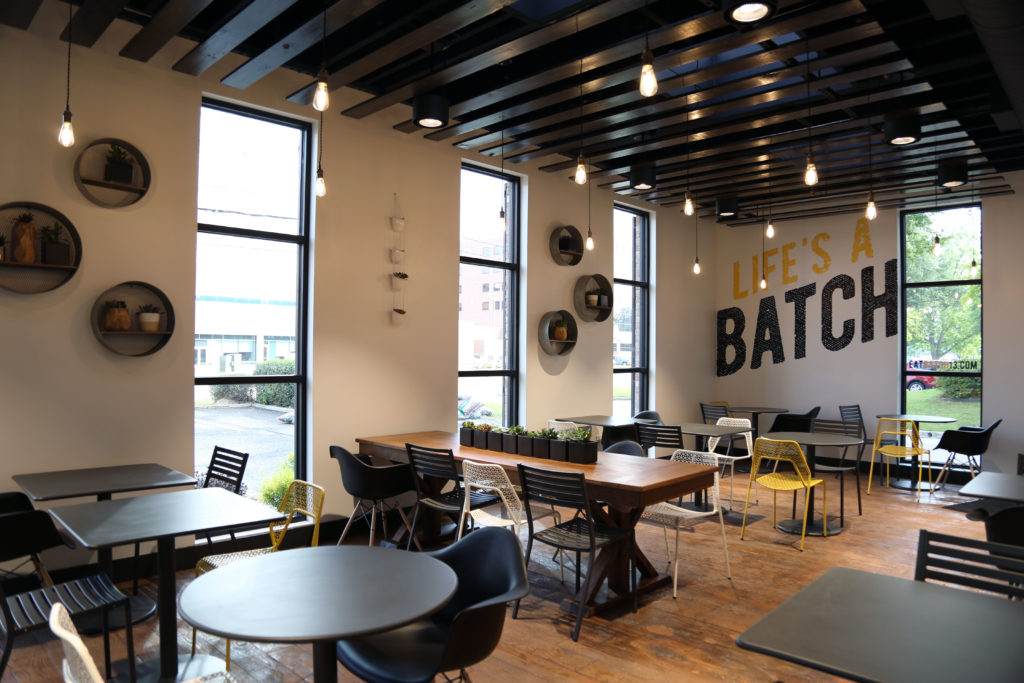 Though Batch 13 is an entirely new concept separate from the Copeland's franchise, the pilot location carries over one crucial item: the signature buttermilk biscuit, rolled out by hand and used to make biscuit sandwiches with fried chicken, turkey, bison or breakfast staples.
Chef Darryl Smith's signature creation is the "bonut," a fusion of a donut and biscuit that lands somewhere near a crispy beignet.
"The intricacy just to get the [bonut] right is a testament in itself of what we went through to develop it. It's a delicate product. The fold, the cut of butter, the temperature, every aspect of it plays into the chemistry of baking, so it's not just a quick throw-together, simple thing," Smith says. "To see the response and the excitement around it—the response we've gotten has been nothing but positive."
The bonuts come in apple cinnamon, blueberry citrus and chocolate chipotle bacon varieties, plus simpler cinnamon sugar, powdered sugar and glazed flavors. The kitchen has already developed several seasonal bonuts that will be introduced throughout the year. Expect to see summer fruit, pumpkin and king cake flavors in the future. They're available by the order or by the box for carry out or catering.
The menu also features a lineup of 13 bowls: hot options like Southwestern and Indian-inspired bowls; cold bowls like marinated tuna poke and a hummus bowl; salads topped with chimichurri glazed sirloin or Cuban pork; and all-day breakfast bowls with quinoa or butternut squash hash. Each bowl is packed with ingredients—the kitchen stocks more than 177 ingredients to create 29 unique dishes.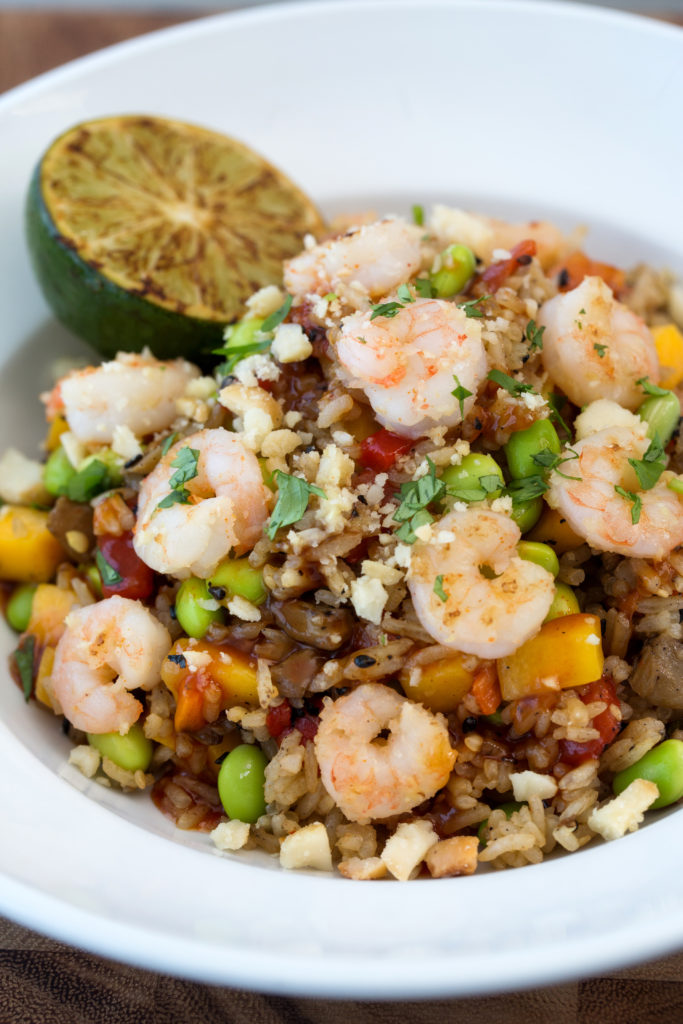 "You hear, 'Get the bite right,' a lot [here]," Smith says. "Be it the size or the cut on chicken or making sure our chickpeas are broken down to where they're in quarters and not rolling off the fork, the cut size on any of the proteins, to where it extends the dish so that the first bite has the same ingredients as the last bite."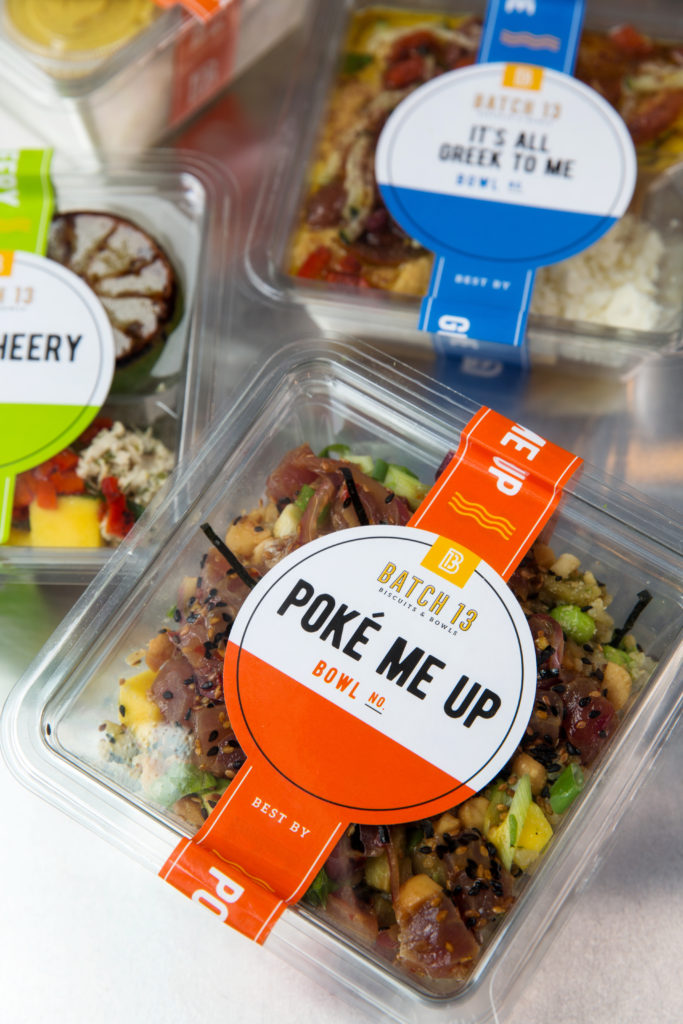 Rounding out the menu are the breakfast options served 6:30-10:30 a.m., including diced sirloin over grits with gravy and a smothered biscuit with goat cheese, ham, tomato rosemary jam and cane syrup. Batch 13 also offers brewed, pour over, French press and iced coffee, including a bonut-flavored iced coffee, and a grab-and-go selection of packaged cold menu items with 13% of sales benefiting a different local nonprofit each quarter.
With counter service, an open view into the kitchen and plenty of bar seating, the fresh and airy space lends itself to a friendly relationship between customer and cook. It feels bright and modern—a step away from the darker, more traditionally Southern dining room of Copeland's just feet away.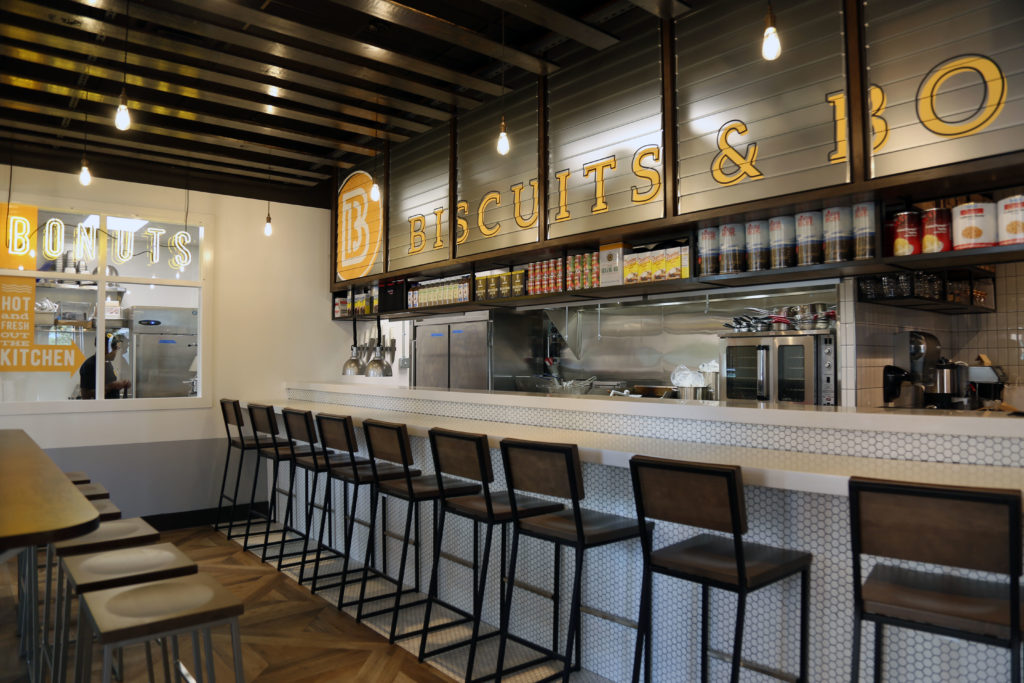 We wanted to build a diner-type feel where you're sitting at the counter, you can come by yourself, you don't have to know people, and you build relationships with the cooks and the chef.
[

Al Copeland

]
As the pilot location prepares to open officially later this month, Copeland is already "aggresively" pursuing real estate in New Orleans and Baton Rouge for further expansion, so expect to see much more to come from Batch 13.
Batch 13 is at 4957 Essen Lane attached to Copeland's of New Orleans and is open 6:30 a.m.-5:30 p.m. Monday-Friday and 6:30 a.m.-2 p.m. on weekends.
Photos by Collin Richie / Courtesy Batch 13