Editor's note: This article has been updated since its original postings to correct inaccuracies about menu items and the neon sign's quote. 225 regrets these errors.
---
On opening day, the only thing missing from Flambée Café is a neon-lit sign reading "ne faut pas jouer avec le feu."
It means "You should not play with fire," and the sign will arrive at the new Willow Grove eatery in a few weeks, says Emelie Kantrow Alton and Samuel Kantrow, who own the café along with their extended family. The restaurant opened early this week.
With soft jazz playing in the background, the café's ambiance has an old-world feel with modern elements. They wanted the interior to embody the free-spirited Parisian lifestyle, with a New York City influence, Kantrow says. Three of the six Kantrow siblings live in New York, so bringing touches of the Big Apple to the Bayou State was something they're used to.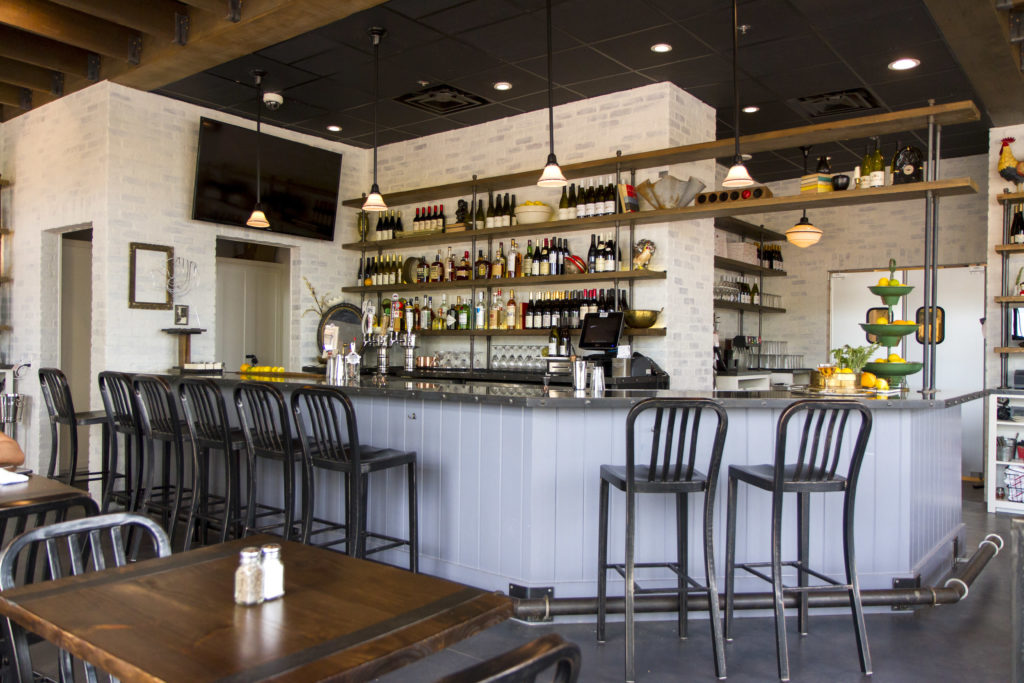 White brick walls, custom-made wooden tables, an open kitchen and floor-to-ceiling windows all merge to create a charming space that feels retro and modern simultaneously.
For the Kantrows, opening a new restaurant is a family affair. For the past decade, their trademark style of integrating French-inspired concepts with Louisiana staples has served them well in the opening and expansion of their four Bistro Byronz locations.  
The family's newest venture carries on the vision of a neighborhood hub for people to come together, and it's a few steps away from one of the Bistros the Capital City already knows and loves—literally and figuratively, as the café is across the street from Bistro Byronz's Willow Grove location.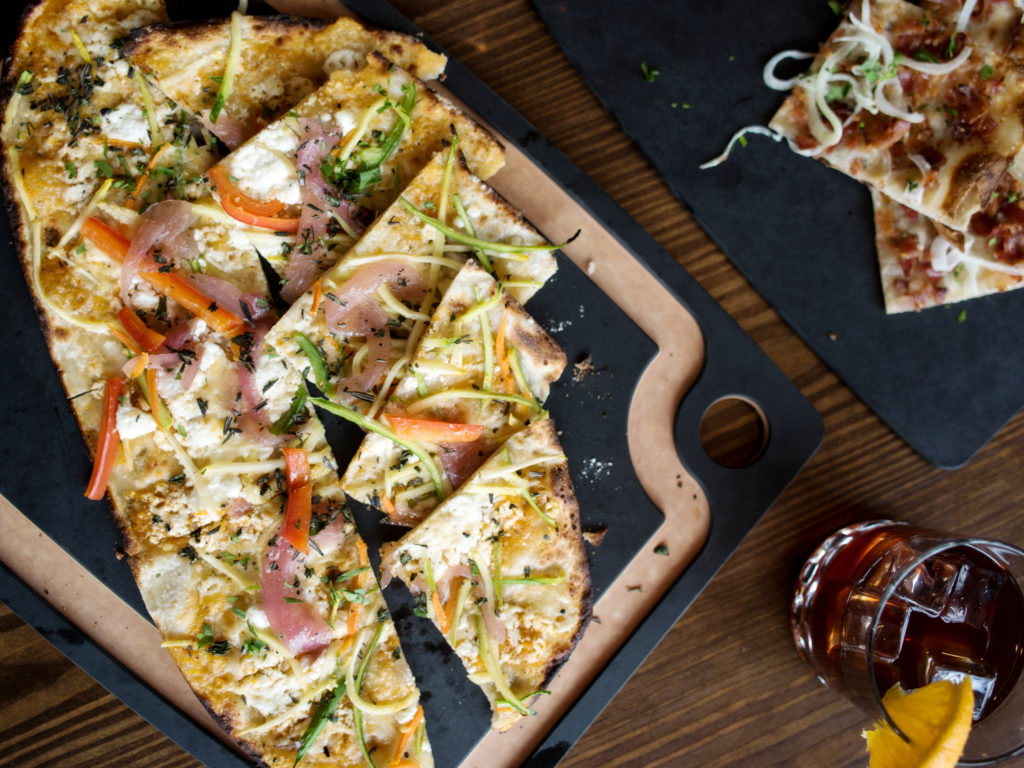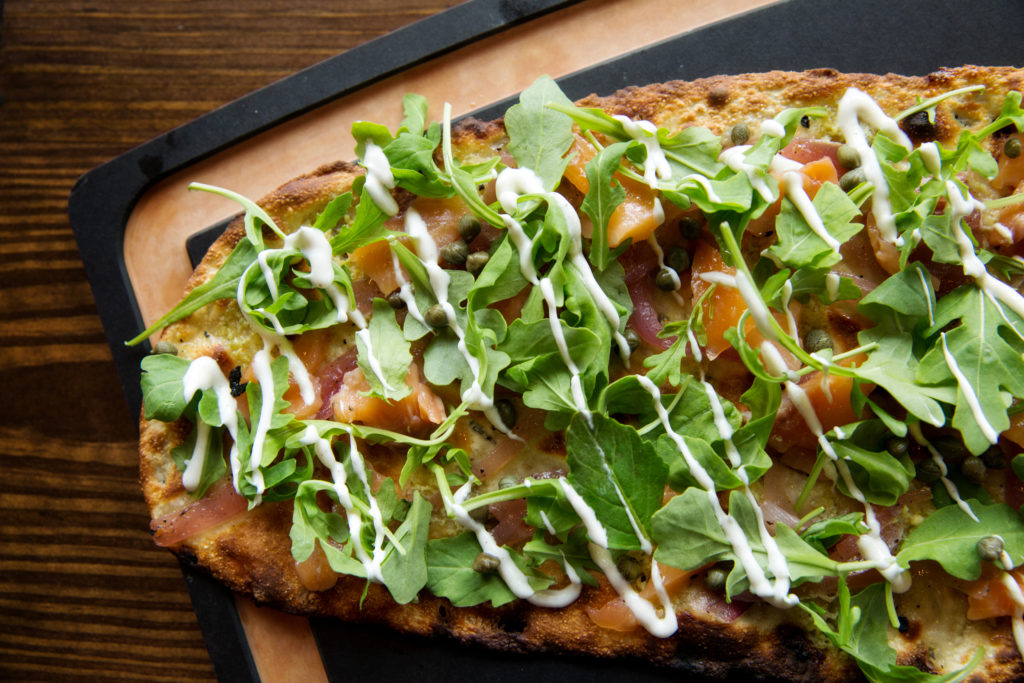 Flambée's main dish is tarte flambée, a paper-thin crust traditionally topped with crème fraiche, onions and bacon lardon. It's the cousin of pizza—a dish that is familiar and approachable for the Baton Rouge market, but Flambée's French take will also hold the appeal of something different, Kantrow says.
The family knew the demand for a different pizza concept existed in Baton Rouge, but didn't want to be another run-of-the-mill joint. They wanted something meaningful, Kantrow says.
In addition to variations of the tarte flambée, the menu will have open-face, French-style tartine sandwiches, salads and pots-au-feu, a French stew. The dishes are comprised of a few simple ingredients, Alton says, but full of flavors that blend seamlessly.
"We want customers to have an experience with [their] flambée," Alton says.
The bread dough used for the flambées and tartines was produced through a collaboration with Chef John Folse. The meticulously curated wine list features a lineup of French wines.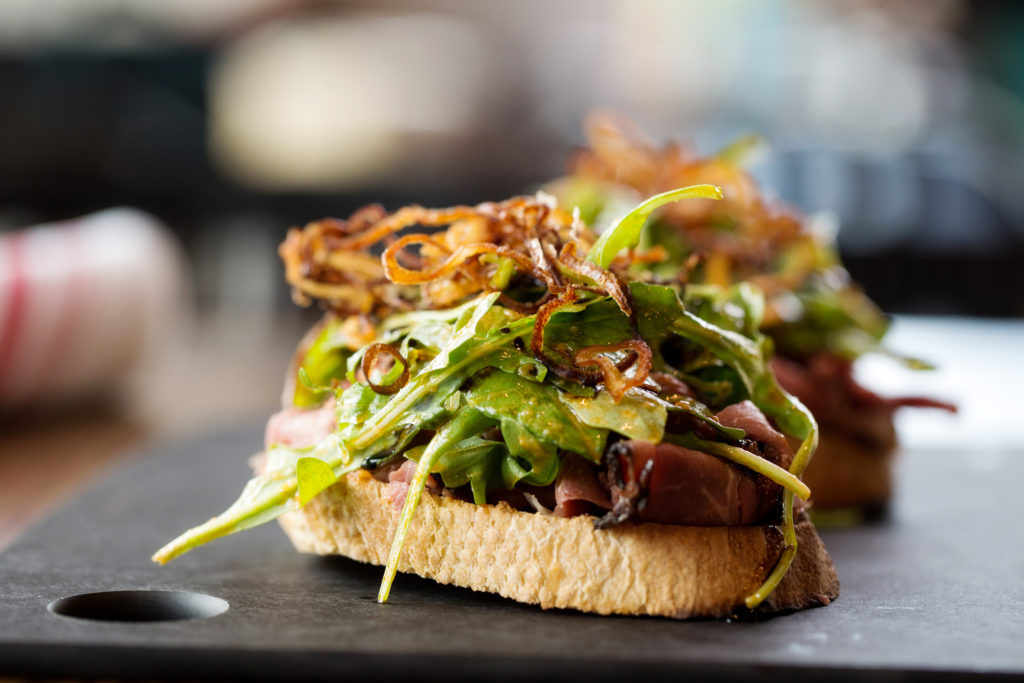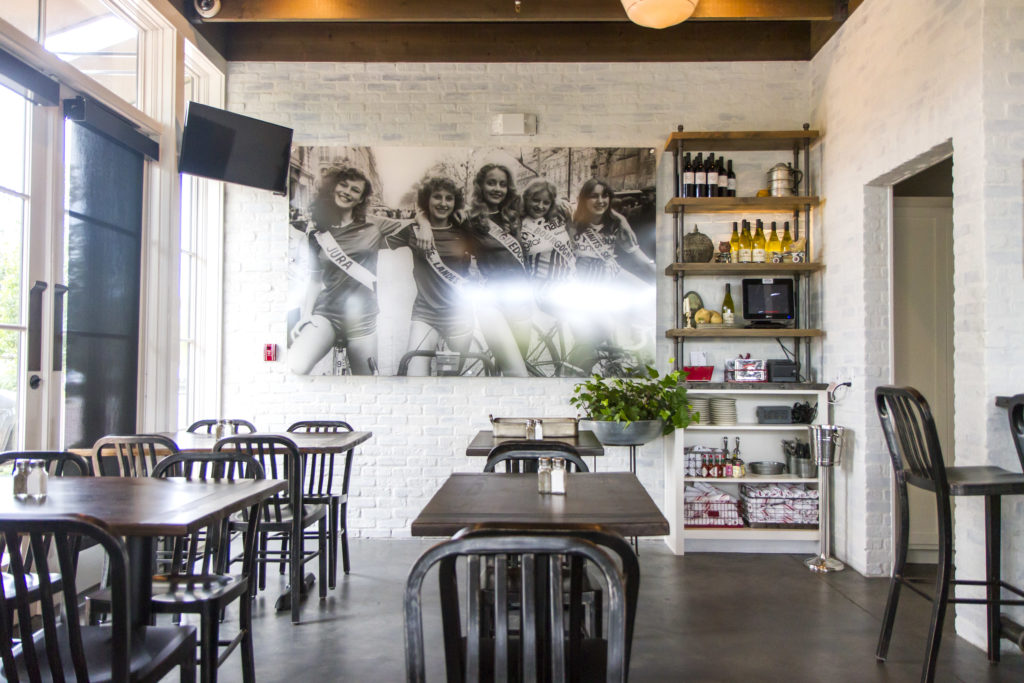 The restaurant's focal point is a black and white photo on a back wall of five young women with interlocking arms all sitting on bicycles. The image is reminiscent of '60s French new wave films with its free, flirty vibe. The art, the owners say, is representative of everything Flambée Café wants to exude: a fun, carefree feel.
"It's kind of sexy but quirky and nonsensical all at the same time," Kantrow says. "We wanted there to be some interesting visual experience here, too."
The design echoes the Bistro Byronz vibe, with a black and white color scheme and exposed wooden beams. It's simple and elegant like Bistro, but with a more open, contemporary feel, despite the actual space being smaller. While the café is slightly less formal than Bistro, it is a full-service restaurant.
The bar's exposed wooden shelves and steel bar top give it an industrial look, but eclectic objects placed inconspicuously throughout give it a quirky character. Each object has its own story: The small pig statue wearing a hat was found at a local antique shop, and it fit with the restaurant's offbeat scheme perfectly. And if you ask the owners, they'll likely tell you the backstory about the banana holder shaped like a woman's face that creates a silhouette on the wall behind it in the evenings, an antique mirror with a crown and a rooster figurine, similar to French country decor.
Besides the menu and logo design, even the smallest details have been thought of—down to the silver purse hooks installed beneath the bar and customized takeout boxes and postcards.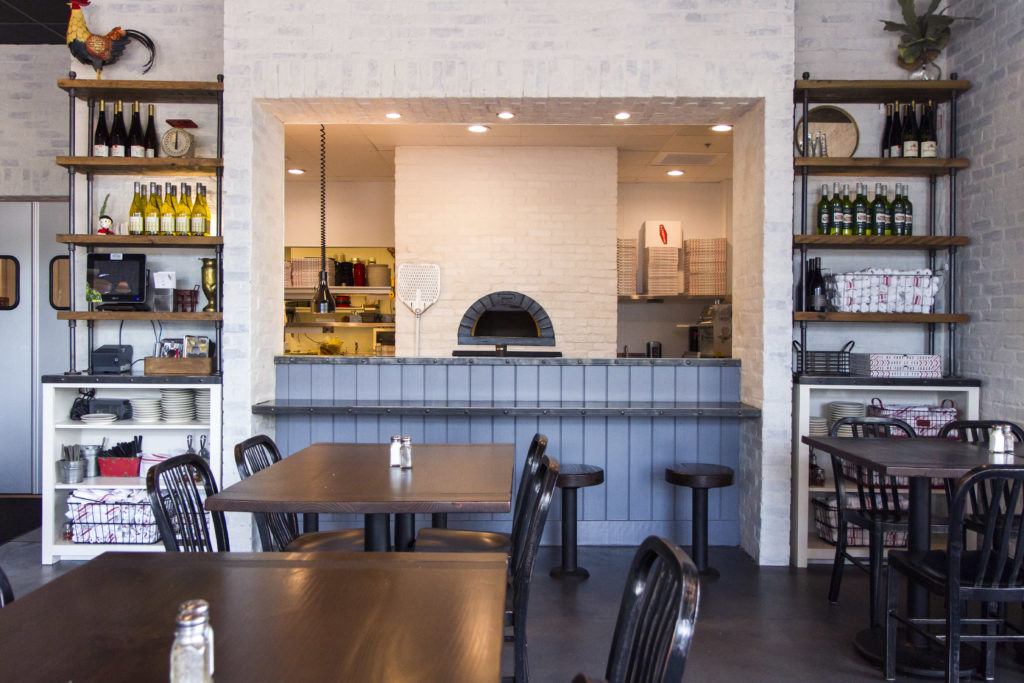 The setting is ideal for an intimate date night or family meal, and parents will appreciate the short barstools in front of the exposed kitchen, specifically designed for children to be able to watch their food being prepared.
Price points are reasonable, with most dishes priced from $4.95 to $12.95.
Flambée Café opened Tuesday, June 13, at 8210 Village Plaza Court. It will be open 11 a.m.-9 p.m. Monday through Thursday, and 11 a.m.-10 p.m. Friday and Saturday.
---
Click the photos in the gallery to enlarge. Interior photos by Charlene Guilliams; food photos by Collin Richie.