Cork's Fish & Shrimp, a new fast casual fried seafood concept created by the team behind Cou-yon's BBQ, opens today in Mid City. It's located in the spot formerly occupied by Captain D's on Government Street. Unlike the national chain, however, Louisiana-born Cork's is chock-full of Bayou State flair, says founder Paul Mladenka, serving combination plates of Cajun fried fish and shrimp, fish or shrimp po-boys, housemade crawfish etouffee,  beignet bites and more.
"I've been catching and cleaning fish my whole life, and I'm very picky about fried seafood," says Mladenka, who owns and operates Port Allen-based Cou-yon's with his brother, Michael. "I'm really proud of the product we've come up with for Cork's."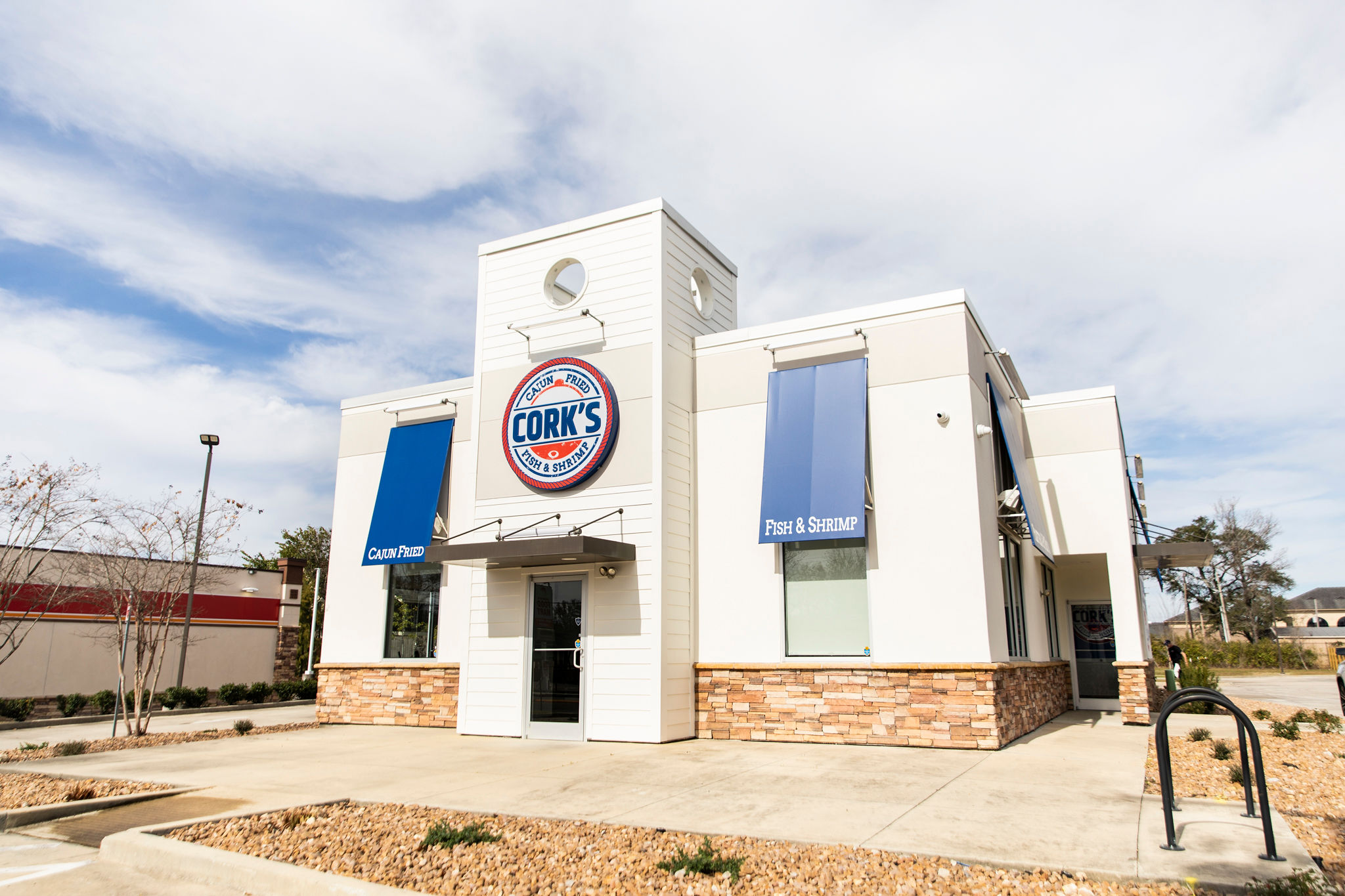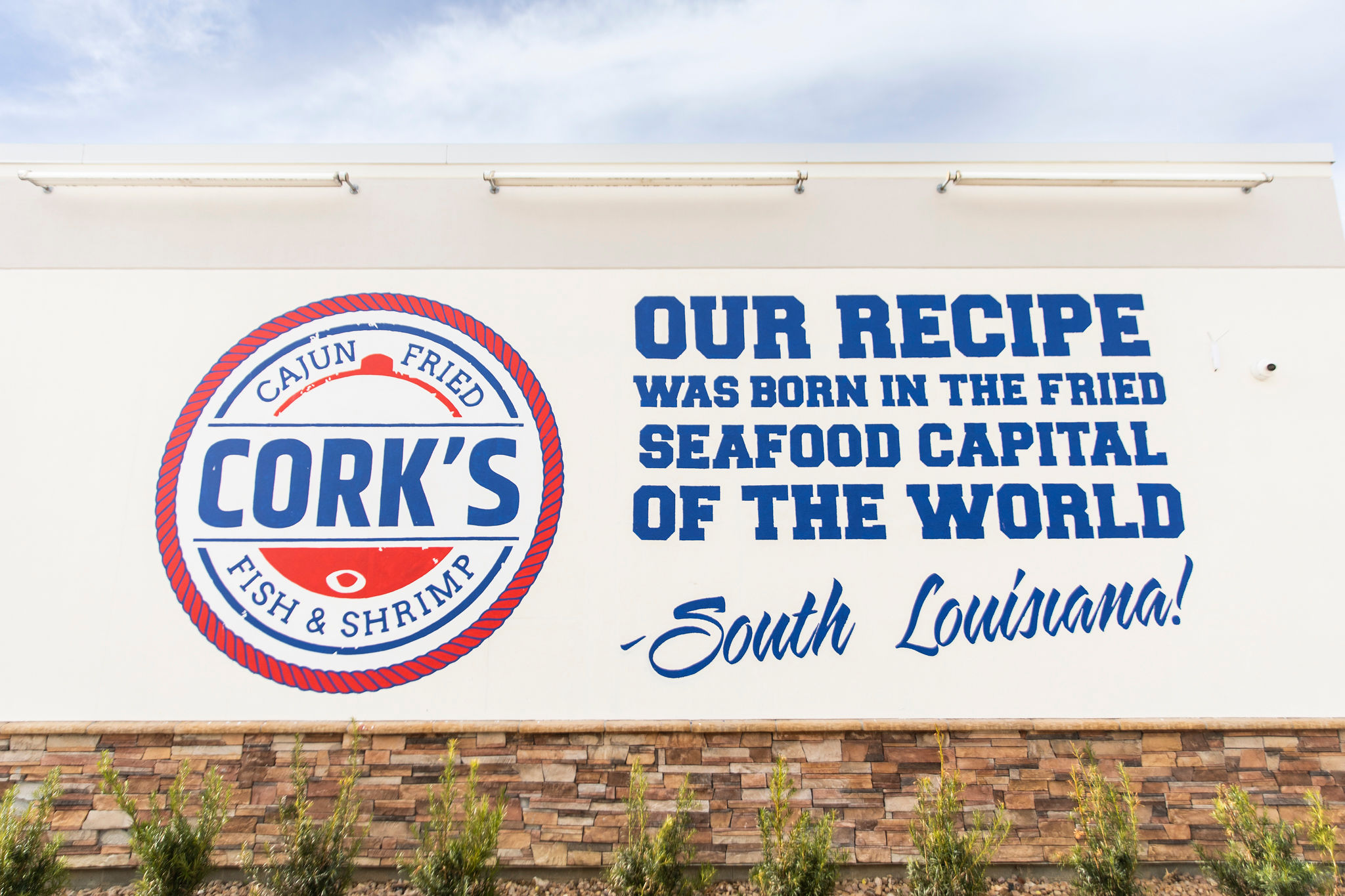 Inspired by the small, uncomplicated menus and speedy service models of Raising Cane's and In-N-Out Burger, Mladenka wanted to create a quick-service, high-quality fried seafood concept that Baton Rouge could get behind. The Government Street spot has been renovated and now includes a cheery, up tempo vibe in the dining room, drive-thru service and self-serve ordering kiosks along with counter service.  A concierge explains how the self-serve kiosks work, Mladenka says.
"We've tested them and have gotten really good feedback," he says. "Even diners you think would not enjoy using them have said they're easy to use."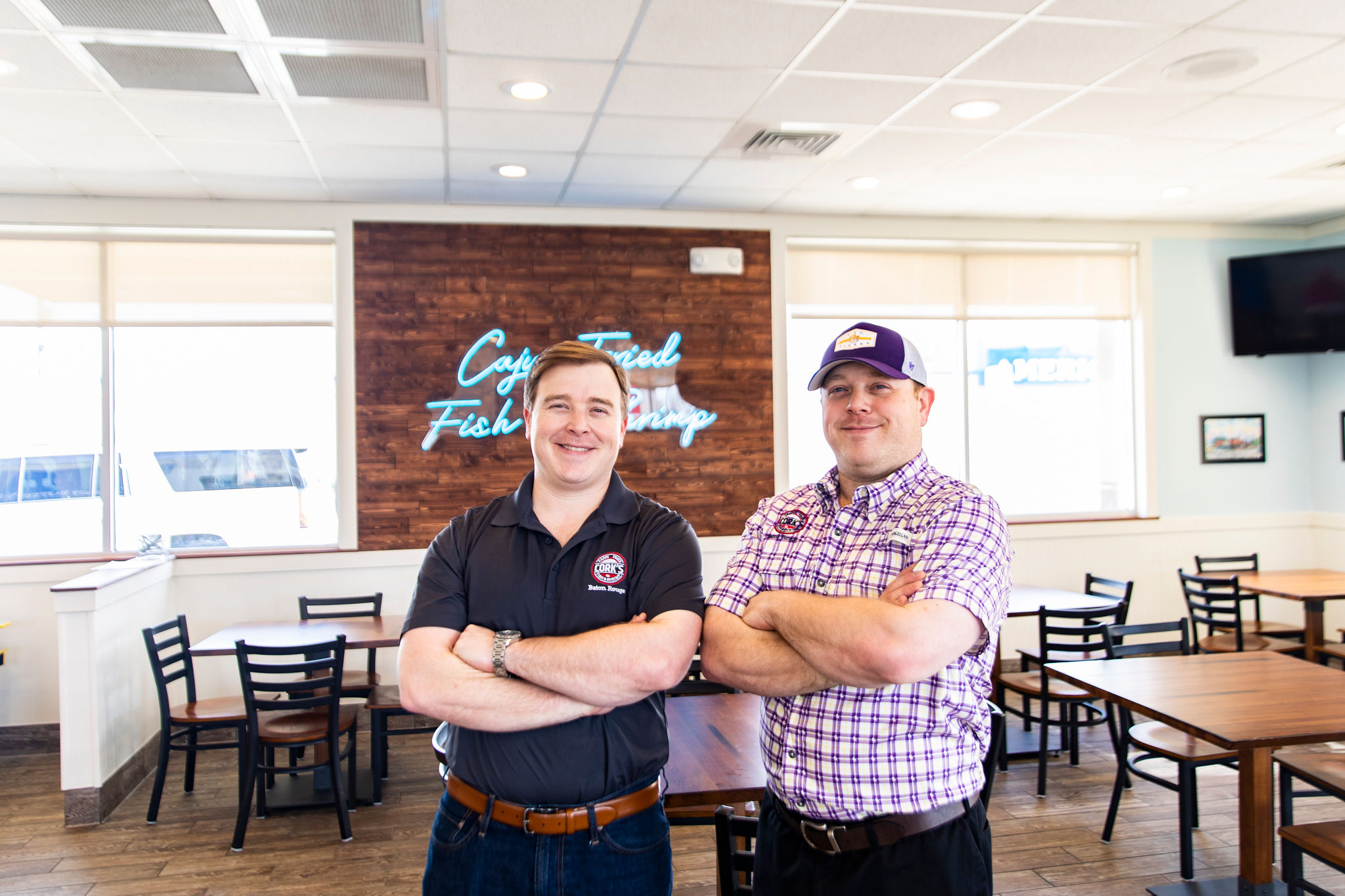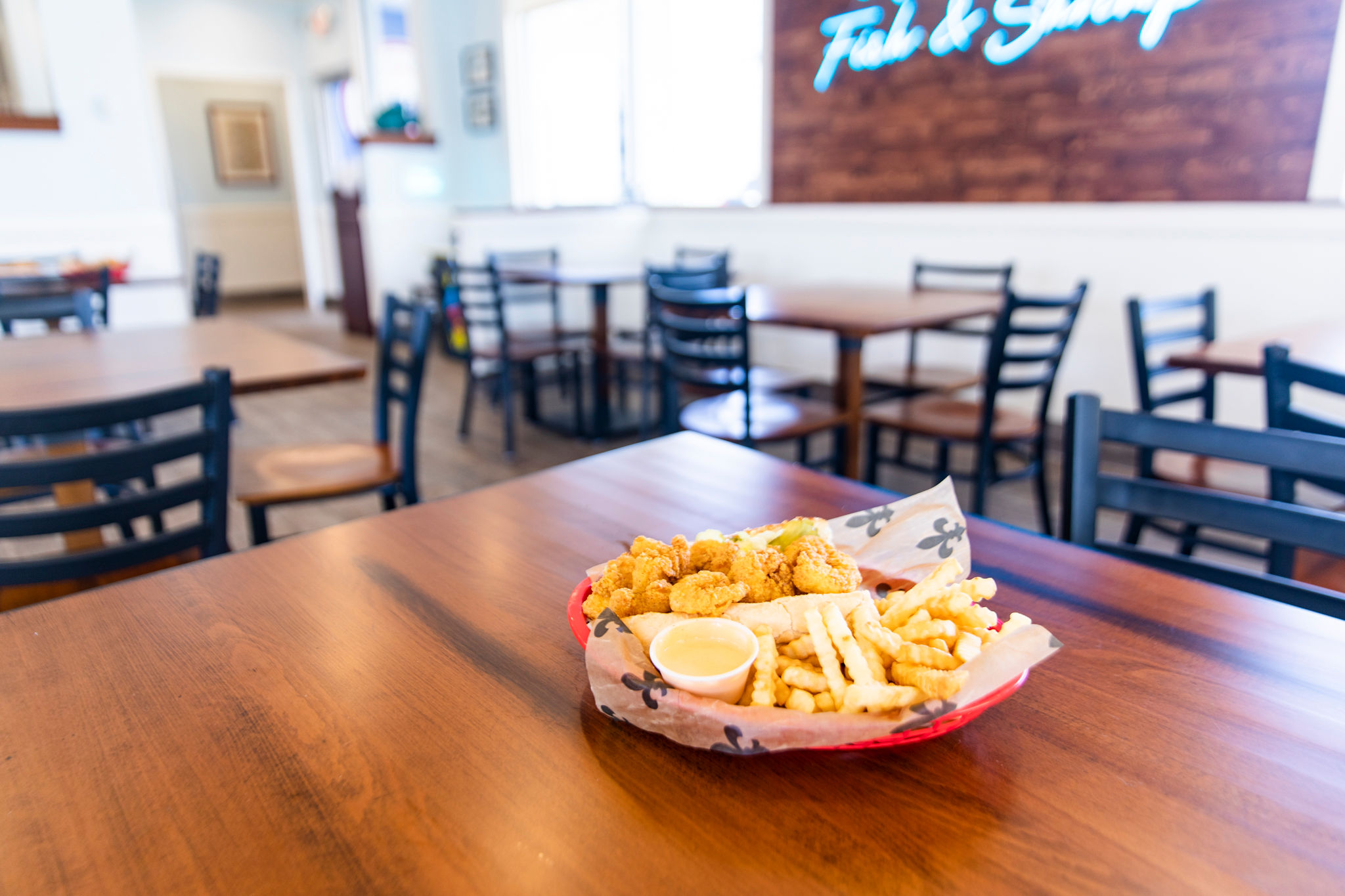 Mladenka has grown Cou-yon's considerably since it opened in Port Allen in 2009. The high-volume pit barbecue restaurant has become a large-scale corporate caterer for manufacturing facilities along the Mississippi River, and is a popular lunch and dinner spot. Along with the full service restaurant, the concept includes a permanent food truck in Baton Rouge located at Perkins Road and Acadian Thruway.
Some of Cork's menu items have been road tested at Cou-yon's, Mladenka says. The crawfish etouffee recipe is one example, as are the frying methods used for the shrimp, fish and crinkle cut fries. Cork's is using fresh Gulf shrimp and an imported catfish variety called Striped Pangasius , which is mild and clean-tasting, Mladenka says.
"The (Striped Pangasius) really holds up well for frying, and it has such a good clean flavor," he says.
Cajun fried fish or shrimp platters are served with crinkle cut fries, coleslaw, hushpuppies and honey butter rolls. Po-boys come stuffed with either fish or shrimp and are made with Gambino's po-boy bread. Family packs that feed 4-6 are available, as are kids meals .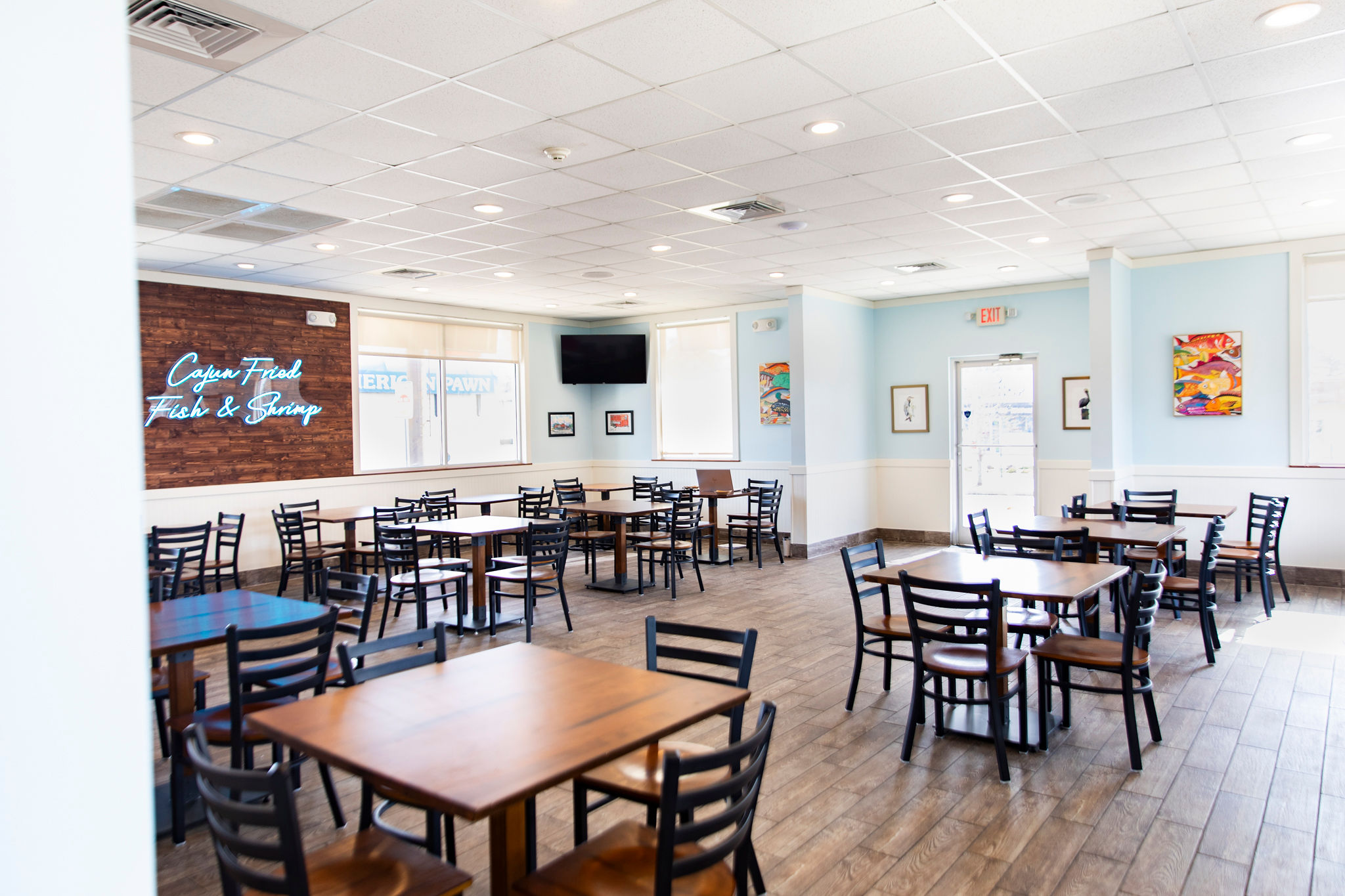 Mladenka is also introducing Cajun Fish Bites, chicken nugget equivalents served with or without fries. All dishes can be ordered with one of several sauces: tartar, cocktail, remoulade, ketchup or Cork's sauce, a creamy, tangy seafood sauce Mladenka says is like a zestier, spicier remoulade.
The grounds of the restaurant have been retooled to include a new drive-thru, security fencing and additional lighting, Mladenka says. Cork's is open daily from 10:30 a.m. to 9 p.m.