Stephen Hightower, owner of City Pork restaurants, is painting the town—or at least his new restaurant—red. The newest tenant of the LSU North Gates is City Slice Pints & Pies, a bright red pizza joint offering New Haven-inspired pizza and a whole lot more.
Hightower describes City Slice as a "collections of travels," focusing on popular dishes from places like Chicago and New York. A New Haven, Connecticut-inspired pizza is the main attraction. The pizzas are distinguished by an imperfectly round, hand-tossed thin crust. Chefs use a lighter hand with melting cheeses and finish off the pizzas with unique toppings. The restaurant offers around eight specialty pizza combinations, as well as a build-your-own pizza option.
Hightower says this idea has been a long time coming, building on City Pork's success and their ability to make their own meats for the pizzas. His wish became a reality when his team decided they needed a kitchen to produce more meat for the recently opened City Pork stand in the LSU Design Building. Upon coming across a potential location off Chimes Street, Hightower realized the space could be used for both meat production and a new concept altogether. City Slice was born.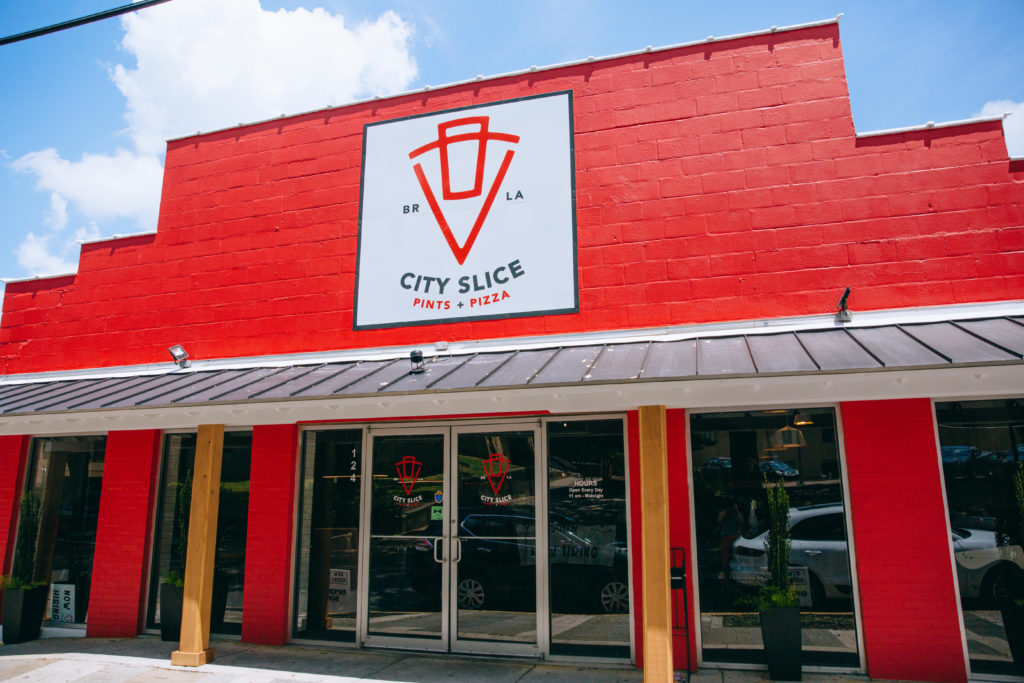 The pizza pies are topped with a unique blend of Romano and mozzarella cheese and housemade meats like andouille, bacon, Cajun smoked sausage and alligator sausage, along with everyone's favorites like pepperoni, salami and Italian-spiced ground beef. City Slice has also created three homemade sauces: a traditional red sauce, a white sauce and—thanks to the proximity to LSU—a purple sauce, which is a spicier version of the classic red sauce.
Hightower says the idea for the purple sauce came to him after cooking for years over an open flame.
"If you look at a flame, right before the hottest point when it turns blue, its purple," Hightower explains. "So we decided to create a beautiful spicy red sauce with red peppers and habanero peppers to bring up the spice level."
If pizza isn't your thing, City Slice offers plenty of options like the Chicken Parmesan Po-boy or Italian Hot Beef Sandwich, complete with a fresh Italian loaf, pickled peppers made on location, and au jus for extra flavor.
To fulfill the "pints" of City Slice Pints & Pies, the restaurant will have 15 different beers on tap. Hightower says the beer selection will focus on local brews, with eight of the 15 taps offering rotating varieties.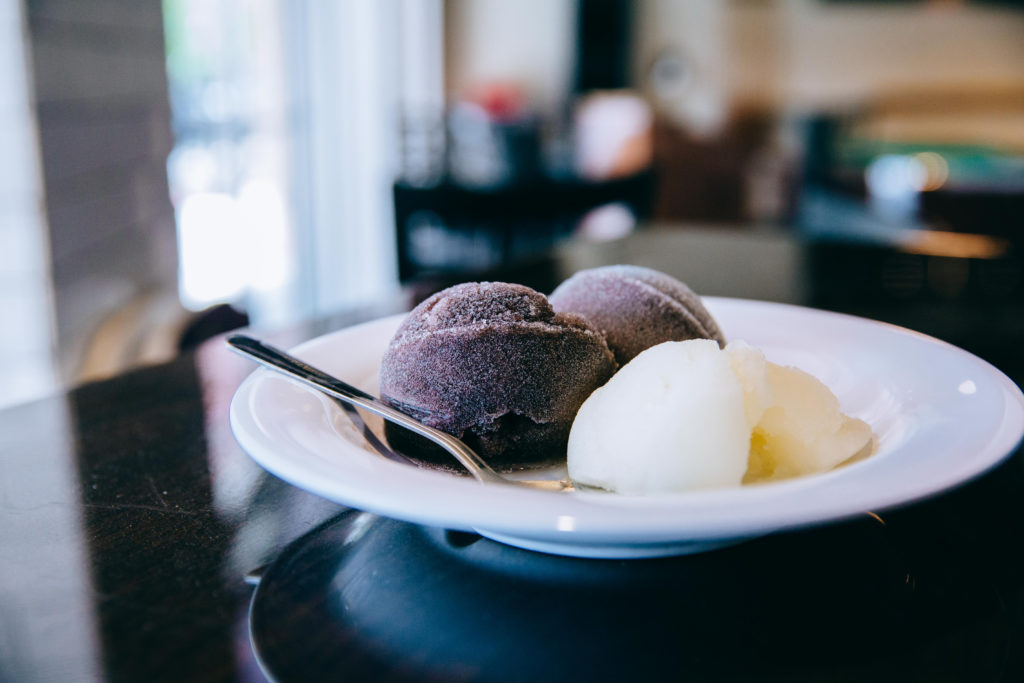 For dessert? Another travel-inspired treat: Italian ice. Hightower says he noticed the popularity of Italian ice in New Jersey and New York, so he decided to bring it to City Slice as something for children to enjoy. That being said, the Italian ice does serve another purpose—adult beverages. City Slice offers combinations of Italian ice and alcohol called Slice Ice, featuring pairings like its lime flavor with tequila, or its pina colada flavor with rum.
The focus of the restaurant is not only to cater to LSU students, Hightower says, but also families from nearby neighborhoods or visiting the campus.
"As you can see, it's not your typical college-bar layout," he says. "We want all to feel comfortable here at City Slice. We want our guests to feel it is inviting for a fun night hanging out with friends from school or bringing the family over for a great meal."
City Slice Pints and Pies is at 124 W. Chimes St. and opens to the public next Tuesday, Aug. 14. The restaurant will be open 7 days a week, 11 a.m.-midnight.