Framed black and white photographs of downtown Baton Rouge and shrimping boats dot the walls of Cecelia Creole Bistro on North Third Street. More than adding to the new restaurant's aesthetic, though, these photographs hint at its place in Baton Rouge's ever-changing food scene.
Cecelia aims to bring traditional Creole food to downtown Baton Rouge. Co-owner Brad Watts says people visiting from out of town have often asked him and his staff at the nearby River Room to recommend sports bars and traditional Creole restaurants in the downtown area. To answer them, Watts and business partners Eric Carnegie, Chad Hughes and Dustin Malina opened sports bar Bengal Tap Room in a space that The Draft House had occupied on Third Street. Cecelia, located next door, is their answer to a Creole restaurant.
Cecelia occupies the former Restaurant IPO space. It shares a kitchen with Bengal Tap Room.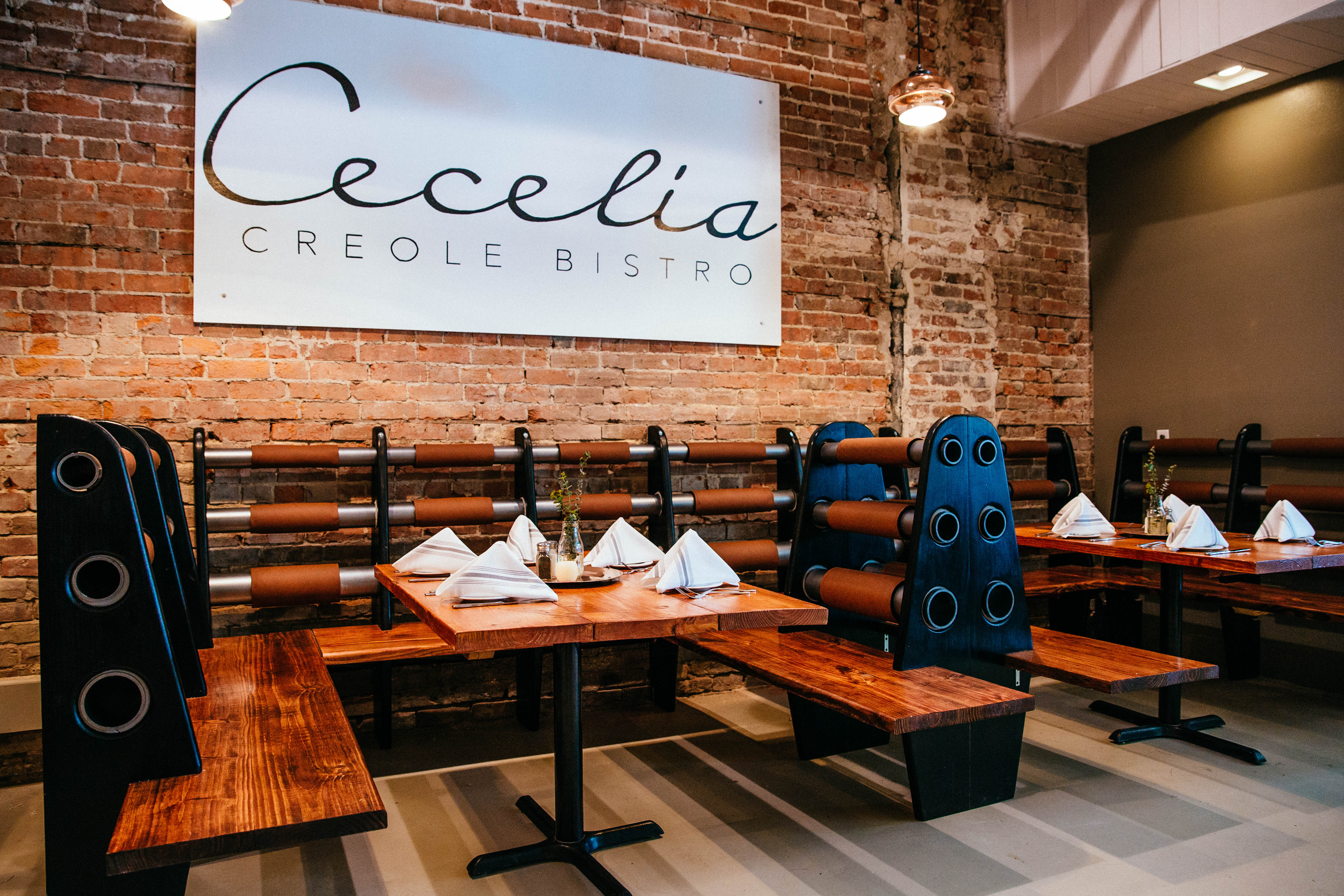 Watts concedes that other restaurants in Baton Rouge, even restaurants downtown, offer Creole dishes. "They're doing a great job. We just felt like we could mix some elements from all of those places and have it all under one roof," says Watts, who also co-owns Kalurah Street Grill.
Kelley McCann, executive chef at Kalurah Street, developed Cecelia's menu, drawing on his decade of experience at the Creole-focused Galatoire's Bistro. The menu includes crab cakes, fried oysters, shrimp and grits, gumbo and other classic dishes. Though the menu will change with the seasons, some popular dishes should be staples.
"We have Snapper Cecelia, which I think is going to be our most popular item, topped with étouffée. So far, everyone has gone wild over the skillet cornbread as well as the fried green tomatoes," Watts says. Those tomatoes, he adds, are topped with a savory crawfish remoulade.
The bistro serves old-school dishes, but its interior has a modern vibe. Think sleek wood furniture, exposed pipes and copper pendant lights hanging from high ceilings. On each table, small glass bottles hold sprigs of silver dollar eucalyptus. The dark granite bar near the back of the restaurant seats seven. Renovations to the space were not major, save for exposing a weathered brick wall that had been covered in plaster. The aesthetic feels upscale but inviting.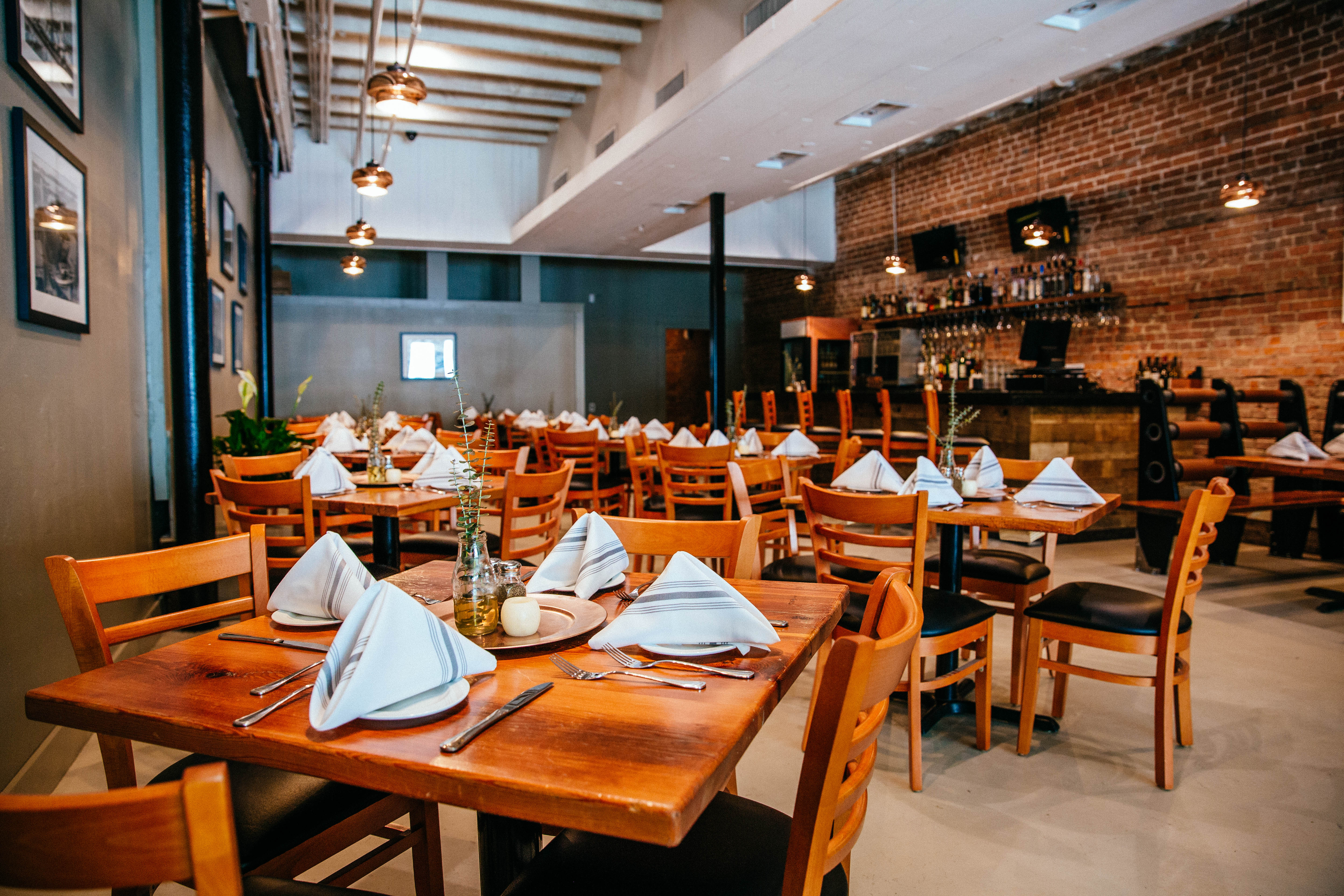 "We just wanted to make it nice and comfortable, so that people could come in and relax and enjoy a meal," Watts says. "I'm hoping that they leave with a real taste of traditional Creole food from Louisiana."
Above the restaurant is The Loft at Cecelia, a 5,700-square-foot space to accommodate events like receptions, rehearsal dinners and class reunions. The Loft's decor includes glossy wood floors, an exposed brick wall, wooden structural beams and a long wood-paneled bar. The space includes a 750-square-foot balcony overlooking the Mississippi River, all but made for sunset views. 
This week, Cecelia will be open for dinner 5-10 p.m. through Saturday. The restaurant will open for lunch next week. Starting next week, hours will be 11 a.m.-10 p.m. Monday-Friday and 4-10 p.m. on Saturday. Find Cecelia on Facebook and Instagram.