At restaurants with fusion cuisine, I usually wonder whether the menu will be able to impress across the board. Recently opened Cafe Mimi is dispelling all my doubts.
During peak daytime hours, you'll be hard-pressed to find a table at the downtown spot formerly home to Harrington's Cafe.
The restaurant's daily lunch specials are reminiscent of Harrington's Cajun fare, incorporating classic Louisiana dishes with Vietnamese favorites. Foods like crawfish pie, chicken and sausage jambalaya, cashew chicken stir fry and the shrimp Vermicelli bowl share space on the rotating menu, along with pho served daily.
Taking Cafe Mimi co-owner Julie Carlson up on her recommendation, my dining partner and I tried one of the Tuesday lunch specials, Mama's Pot Roast, along with a bowl of pho.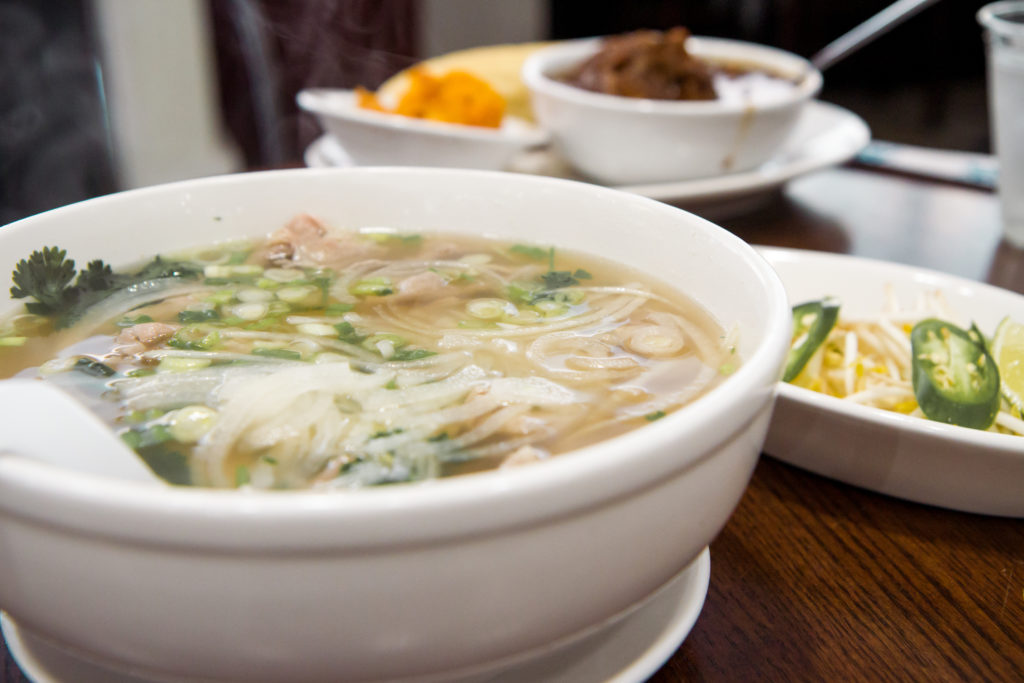 The seemingly antithetical entrees have more in common than you'd think: Both are comfort food, and this is where Cafe Mimi shines. The warm, flavor-packed broth in the pho and the tender roast, served over rice and thick gravy, reminded me of sick days when soup or a home-cooked meal brought me back to life.
Mama's pot roast gives my own mom's roast a run for its money. Served with a side of your choice (I got carrot soufflé) and a breadstick, it was delicious and filling. The carrot soufflé was served just how I like it: sweet enough to be dessert. The breadstick made for the perfect gravy dipper.
It's safe to say the cafe does not shirk away from large portions—the beef pho bowl was easily larger than my face. It came with all the add-ins—bean sprouts, jalapeños and limes—plus I mixed in a little Sriracha and Hoisin sauce for extra tang. From my first spoonful, I was hooked. The broth is the shining star, full of flavor and zest. Fair warning: Pho pros are likely used to this, but the noodles are long. You'll have to put those chopsticks to good use.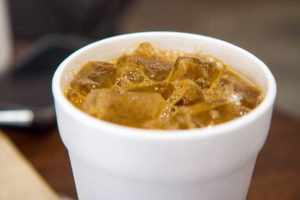 I also tried Cafe Mimi's Vietnamese iced coffee, which was the perfect pick-me-up from the mid-day work slump. I'll admit, I'm a coffee fanatic on par with Lorelai Gilmore, but this was my first time trying Vietnamese iced coffee. Y'all. I'm still dreaming of the brew's strong, bold flavor, just sweet enough for me to down it in less than five minutes. That's a coffee I already see myself making cross-town trips for.
The customer service is also what makes a trip to Cafe Mimi worth the hype. Carlson and her family staff the eatery, and it showed with their one-on-one guest interaction.
Although we stopped for lunch, Cafe Mimi offers homestyle breakfast every weekday, 6-10 a.m. You can bet I'll be back to try the biscuits.
Cafe Mimi is at 329 Florida St. Hours are 6 a.m.-2 p.m. Monday through Friday.