This article has been updated to correct spelling errors.
---
Back in January, we reported on a progressive dinner series that had popped up on the edge of Mid City: On Wednesday nights, the folks at Reginelli's Pizzeria, JED's Local Po'boys and Red Stick Spice Co. embark on a Supper Stroll, leading diners through the restaurants' shared shopping strip on Jefferson Highway. The meal starts with appetizers at one spot and ends with after-dessert drinks at the third. "I just have great neighbors," Red Stick Spice Co. owner Anne Milneck told 225 at the time.
That got us thinking: What other restaurants, bars and sweets spots are great neighbors around town? And how can Capital City diners share the love with a traveling meal?
Through menu scouring, Google Maps searching and Instagram DM-ing, we've compiled six ideas for a progressive (and, in most cases, walkable) meal.
Feel free to mix and match menu items and stray from the path.
The only requirement is that you come hungry.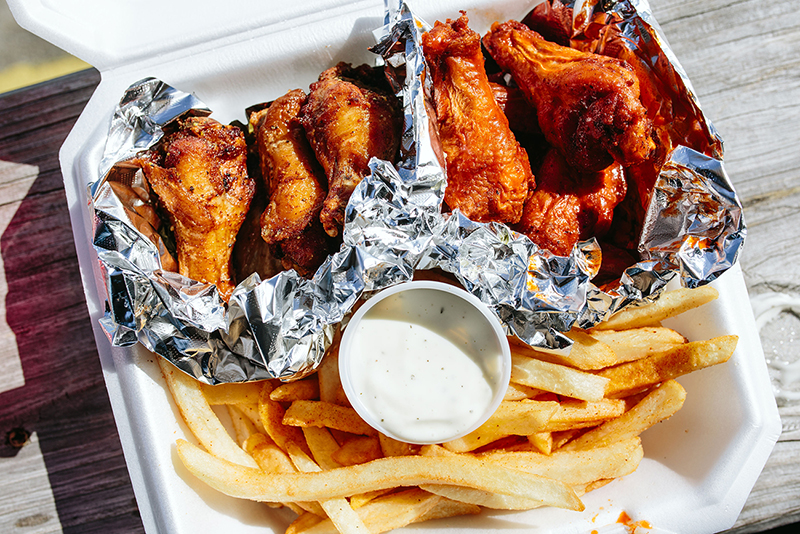 A hot lunch in Scotlandville
Wing lovers flock to Empire Wingz on Scenic Highway for the spicy chicken and the shop's signature VJ fries, drizzled with barbecue and ranch. Share a larger plate or order your own four-piece—just be prepared to wait in line or order ahead at this popular spot that only seats 15. Next, turn onto Scotland Avenue to get a taste of Lighthouse Bar & Pizzeria's Sweet Heat pie, with pepperoni, beef, jalapeno and sweet chili sauce. For an afternoon jolt, head next door to the newly renovated Southern Cofe for coffee, open til 5 p.m.
---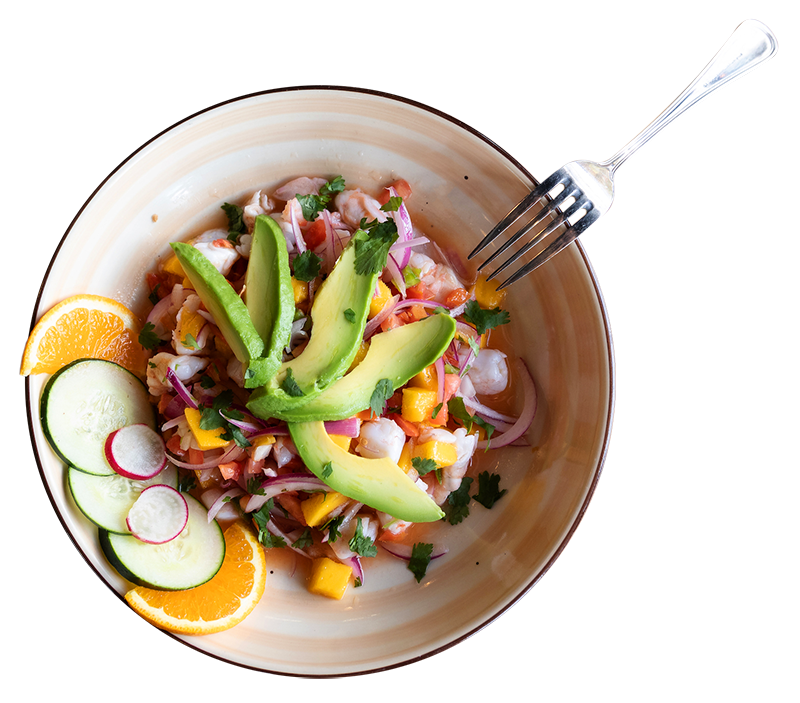 A seafood sampler at Perkins and Essen
Start off the night with a crisp glass of white from Pizza Art Wine's handy wine dispenser. That'll prep your palate for ceviches next door at Blue Corn Modern Mexican. Forgo the chips and salsa! There's so much more in store. Cross the parking lot and head to Ichiban Sushi Bar and Grill for Baton Rouge-inspired sushi, like the Bayou Roll of soft-shell crab and spicy tuna; or the Moscona Roll of tempura fried shrimp and snow crab. Still have room for more? Try the sushi crepes at Bonjour a few steps away.
---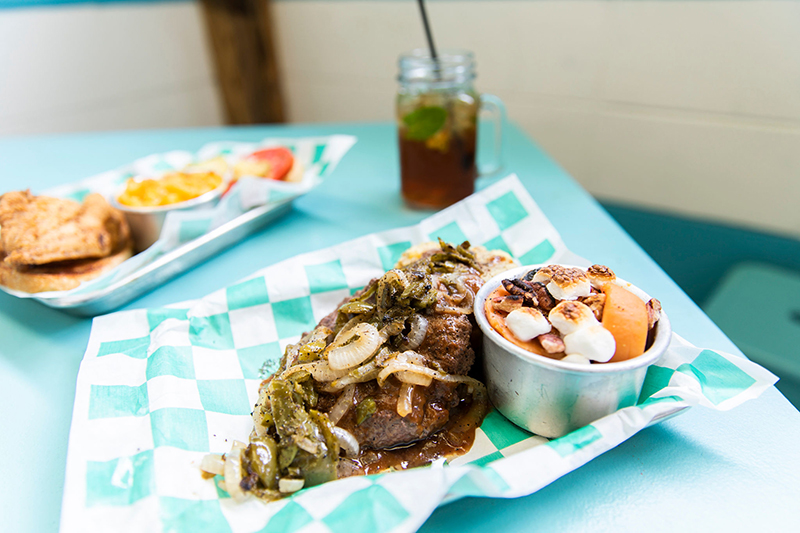 Elevated game-day grub on West Chimes Street
This walking tour won't require a map. Simply mosey down this strip to find elevated twists on collegial fare at nearly every storefront. Start with the Agave Chipotle Wings or the Queso Logs at Rock Paper Taco before chowing down on the hamburger steak special at Soulshine Kitchen and Bar, located just two doors over. Wash it all down with local beer on tap or go for something sweet like the S'mores Nachos at City Slice Pizza and Pints.
---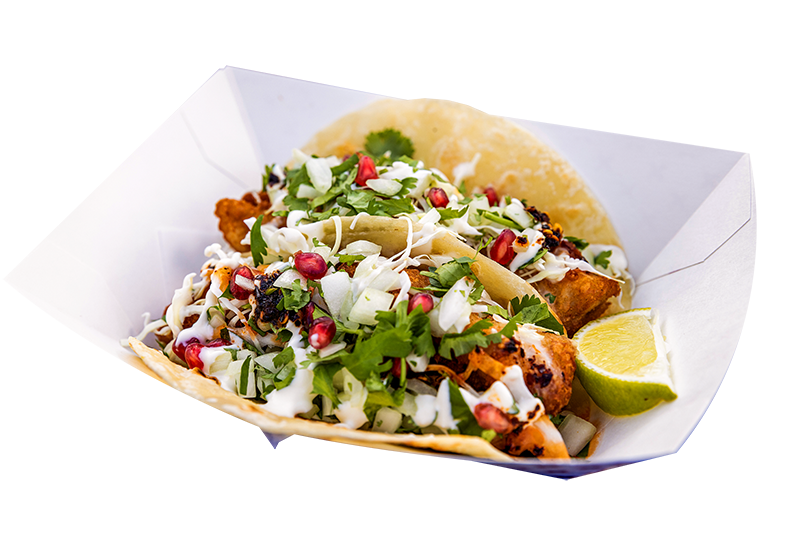 New hotspots and an ole' faithful along Government Street
Keep things simple (this joint's speciality) with chips, dip and a taco at Barracuda Taco Stand, which made its way to Baton Rouge from The Big Easy late last year. A block over, enjoy a drink on the pet-friendly patio at Pelican to Mars, a retro bar with a tiki-inspired menu that opened in February. After so much newness, comfort awaits at Elsie's Plate & Pie, just a five-minute walk away. Though it's only been around since 2017, the pies here have already earned the Mid City favorite a place in Baton Rouge history. (Best of 225 voters have crowned it the city's Best Overall Restaurant every year since 2019.)
---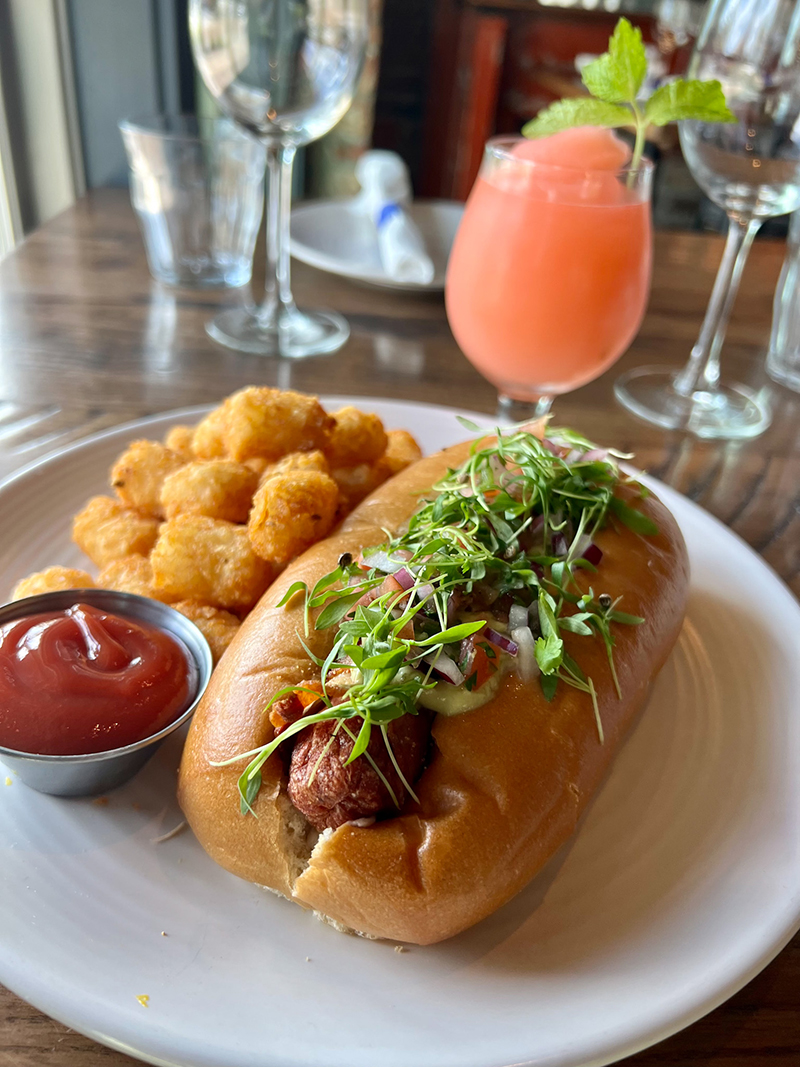 Stick to the season in the Perkins Road Overpass District
Start small with shareable plates at BLDG 5, which is constantly reinventing its menu based on what's farm fresh. If you're in the area in the spring time, a stop at Chow Yum Phat to taste the eatery's famed VietCajun Crawfish is a must. The Overpass Merchant is also always changing things up for the season. Try the Cauli Melt for Lent, and look for more fun summer specials: Last summer the Merchant took nostalgia to new levels with its Sonoran-style hot dogs. End the night on a sweet note with Gail's Fine Ice Cream's latest offering for warmer months, like the Satsuma Sorbet.
---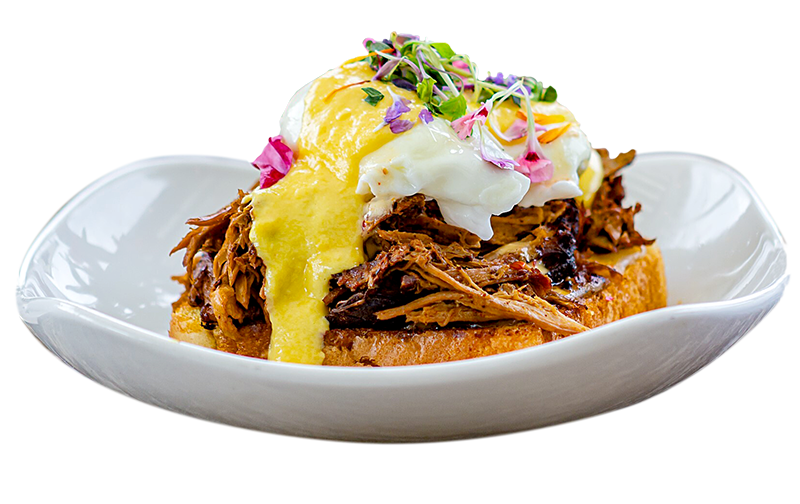 Brunch off Jefferson Highway
Browse the racks at Martin's Wine and Spirits to pick up a daytime wine or Champagne before making your way to City Pork's Jefferson location, which offers a $25 corkage fee. The Cochon de Lait Benedict and BBQ Shrimp and Cheese Grits will fill you up, while lighter options like the BLT and creative salads will satisfy those who are saving room for homemade biscuits and more sweet treats a quick drive away at CounterspaceBR.
---
This article was originally published in the April 2023 issue of 225 magazine.