---
Ravioli—in the crawfish boil? What constitutes—and violates—the laws of king cake? How about where to find the best seafood plate in Ascension Parish, or ramen in Baton Rouge?
These and other curiosities can be answered—or otherwise argued ad-nauseam—on Eat the Boot.
The foodie community began in 2017 as little more than the whim of founder Joey Cavalier. As an avid restaurant patron with an interest in food photography, he launched a Facebook page to share musings on the restaurants he visited. He opened the group to a few friends, and soon it evolved into a magnet for thousands of folks hungry to discuss Louisiana food.
Now, Eat the Boot's brand comprises a Facebook group with over 65,000 members, a growing Instagram following, and a podcast on which Cavalier and others use their love of food as a springboard for discussions on everything from music to social commentary. The group is ramping up its events calendar on eattheboot.com, which Cavalier says he aims to make a one-stop-shop for food events.
While traditional Cajun and Creole foods maintain a strong presence on Eat the Boot's feed, Cavalier says one of his goals in founding the group was to explore a newer culinary wave.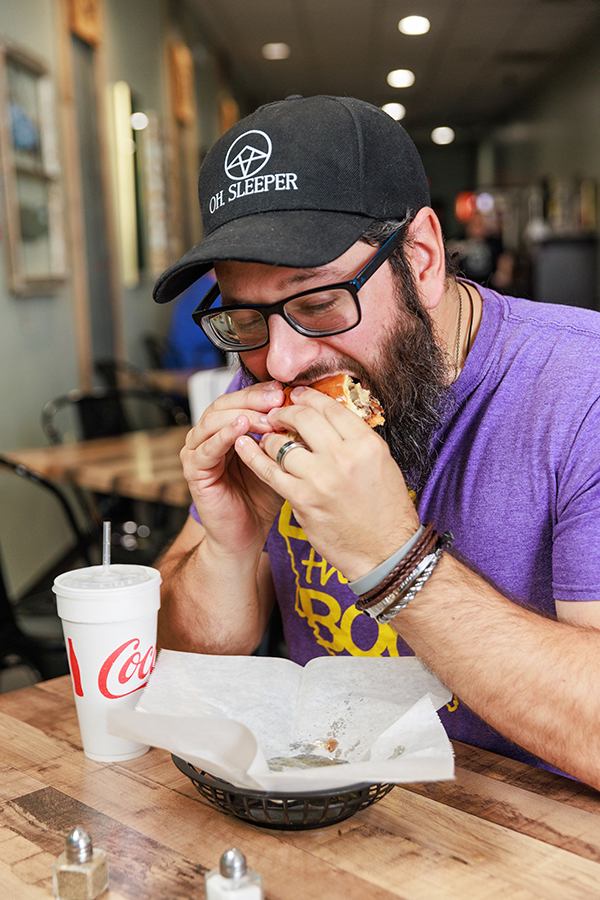 "There's a lot more going on in Louisiana than just what we're used to," he says. "You see a lot of jambalayas, a lot of pastalayas, a lot of fried fish, crawfish boil season is big. And I love all that stuff. … But I felt like people were sleeping on all the new things. I mean, 15 years ago, I wouldn't have imagined that we'd have three sushi places in Ascension Parish."
Nor did he imagine what the group would become.
In its early days, Eat the Boot's membership hovered around 300. That network now spans the state and even the country.
Today, people still review their eats, but they also post recipes, promote events, discuss food trends and connect in ways Cavalier never predicted.
"What surprised me the most were other people's interpretations of what the group exists for," he says. "At the end of the day, it belongs to everybody. I want it to be what they want it to be."
Cavalier says one of the more unexpected boons of Eat the Boot was its ability to invigorate small or struggling businesses, with as little as a single positive review.
It's because of that power that Cavalier implemented one of the group's chief rules: no overtly negative reviews.
"I don't need people steering people away from struggling businesses," he says.
But for all its uses, Eat the Boot remains at its core a tool for discovery ("People use it almost like a little isolated Google," he says.)
Scroll through the Facebook group, and find an inexhaustible treasure trove of restaurants to visit. One could spend a life savings–in fact, one could probably spend a lifetime–working through the dining options in its feed. With tantalizing image after image, it's a temptation that only becomes increasingly difficult to resist. eattheboot.com
---
This article was originally published in the May 2023 issue of 225 magazine.