The Capital Region is home to charming tea rooms that extend an invitation with their welcoming hospitality and fragrant brews.
These tea rooms are more than just places to sip on caffeinated drinks; they are oases of calm and, in some cases, capsules of elegant traditions. Whether you're looking for a coffee-shop alternative or a refined light-bites experience, a tea room could be just the place.
Here's what's steeping up in the tea scene in and around Baton Rouge.
---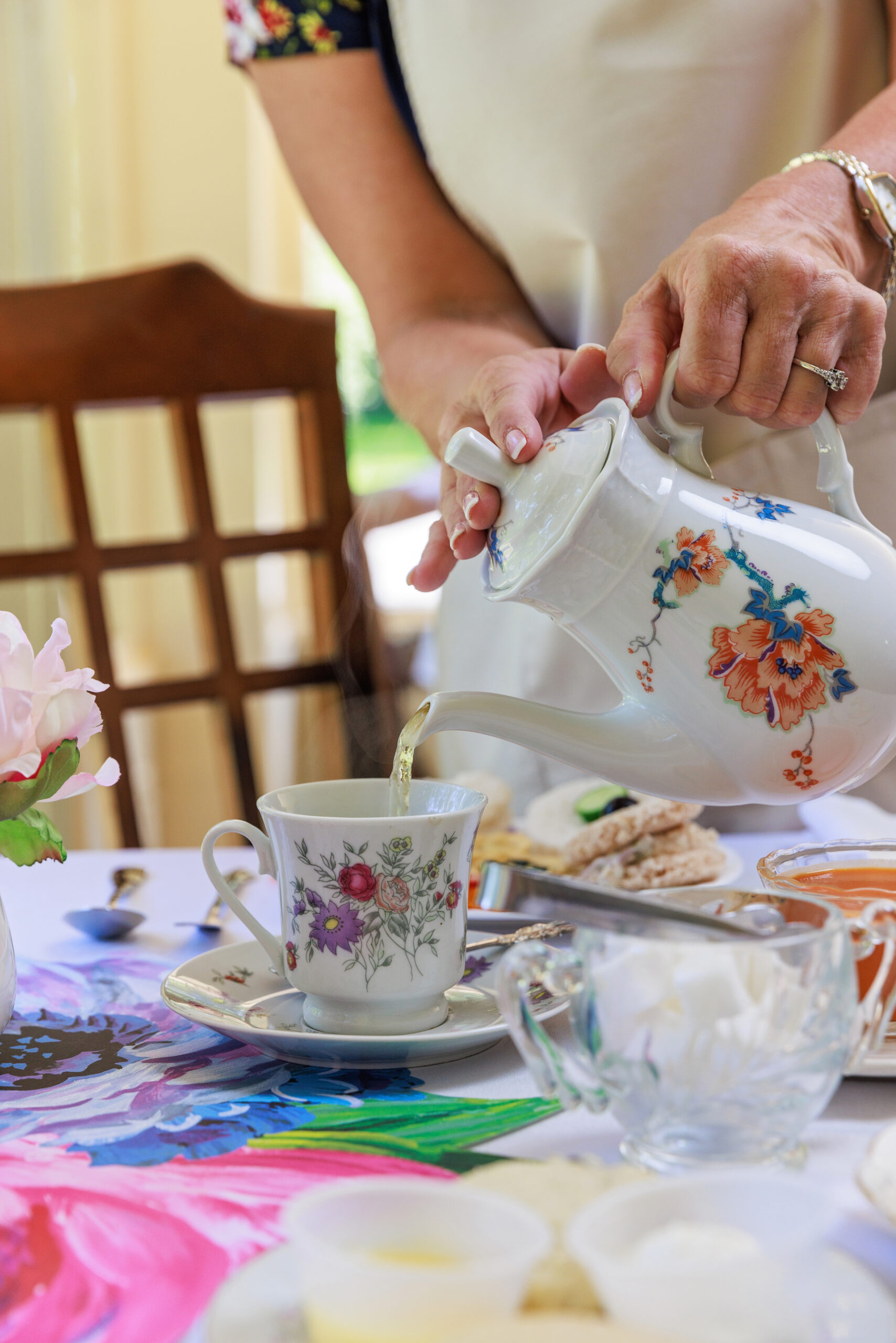 The Cottage Cafe and Tea Room
Nestled beneath sprawling oak trees in the Central, The Cottage Cafe and Tea Room exudes Southern charm and hospitality. Inside, visitors are greeted by a cozy and inviting atmosphere, reminiscent of an old-world parlor. Soft sunlight filters through large window, casting a warm glow on the wooden tables decorated with the shop's collection of delicate china.
The Cottage Cafe and Tea Room, which owner Loretta Foreman re-opened last summer after a 10-year hiatus, boasts an impressive selection of teas. From Earl Grey Cream to one-of-a-kind flavors, like Sugar Cookies and Bourbon Street Vanilla, tea enthusiasts will find their perfect cup. Guests can also pair their teas with delectable sandwiches, scones, and desserts, with the Afternoon Tea, Queen's High Tea, and even Princess Tea for Kids packages.
The Banten House Tea Room
Travel back in time (and just outside of town) to The Banten House Tea Room, an enchanting destination located in nearby historic Jackson, Louisiana. Only a short 30-minute excursion from Baton Rouge, this tea room provides a remarkable window into the simplicity of small town life.
The Banten House Tea Room serves a curated selection of teas in an atmosphere that's sure to delight the senses. While savoring your tea, relish homemade treats, including finger sandwiches and charcuterie boards. Don't miss Banten's upcoming events, such as monthly meetings of The Banten House Tea Room Book Club.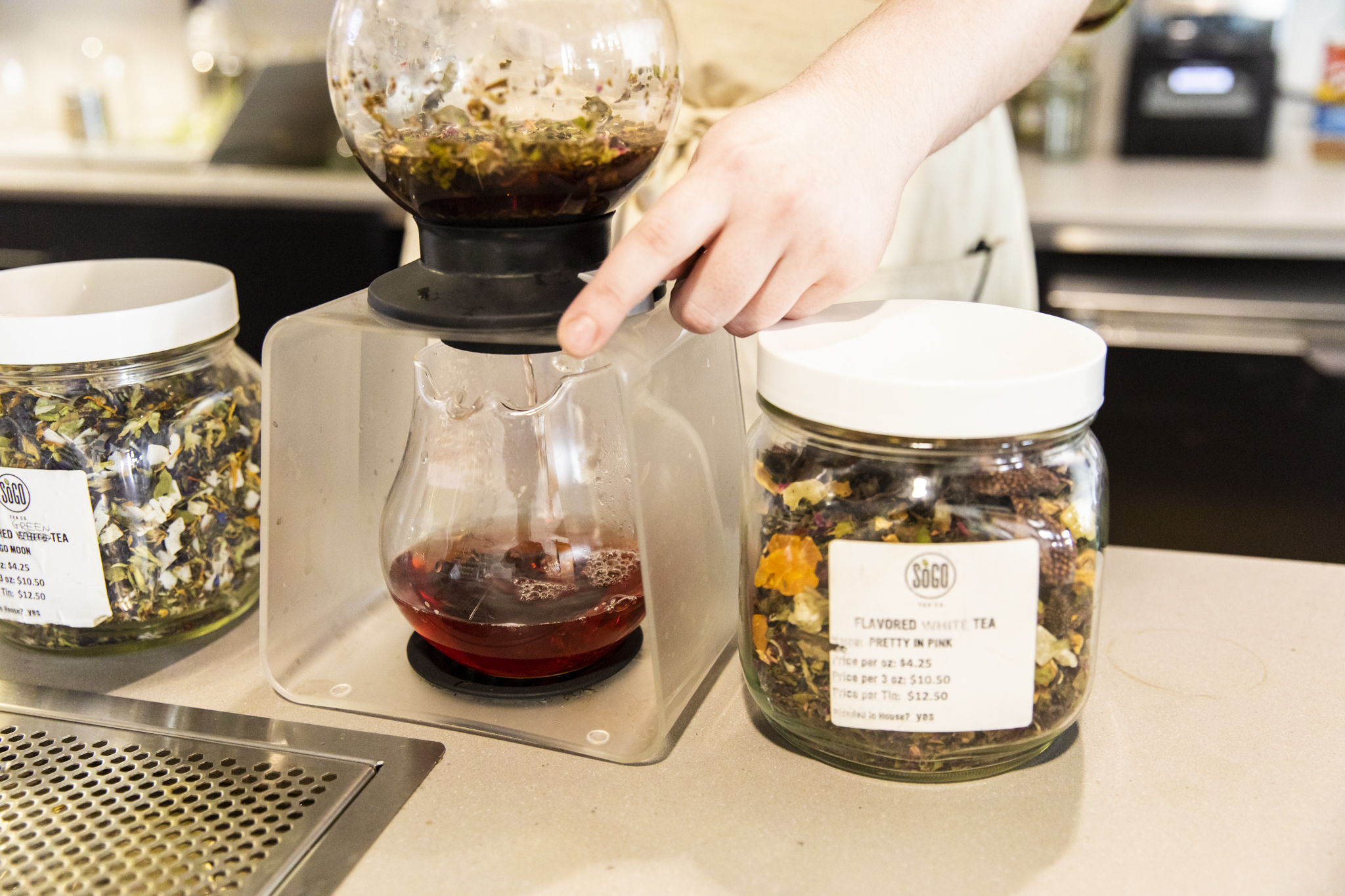 Sogo Tea Bar
Located off of Jefferson Highway in Baton Rouge, Sogo Tea Bar is a hot spot for both tea aficionados and adventure seekers. This modern tea bar strikes a balance between the traditional and the contemporary, offering a dynamic and welcoming ambiance.
Sogo Tea Bar prides itself on its diverse tea menu, featuring global selections ranging from classics, like London Fog black teas, to herbal infusions, such as the Butterfly Pea Lemonade. The baristas are passionate about tea, and their expertise shines through in every cup they brew. Don't miss the opportunity to explore their unique pastries, like Mole Spice Cookies with Habanero Sugar or the Louisiana Strawberry Blondies, and creative tea-infused drinks.
Whether you prefer the classic elegance of The Cottage Cafe and Tea Room, the historic ambiance of The Banten House Tea Room or the urban chic of Sogo Tea Bar, you're sure to find a tea room that suits your taste and provides a delightful respite from the hustle and bustle of daily life.