Jay Ducote enjoys a beverage during the Food Network Star viewing party this past Sunday at City Pork Brasserie & Bar. Photo by Allie Appel
---
With the Food Network Star finale less than a week away, Ducote reflects on possible outcomes
The Red Stick's own Jay Ducote is safe again.
The Southern food guru breezed through the Sunday, Aug. 9, "Meal of a Lifetime" episode on Food Network Star, cooking up a Louisiana classic—crawfish étouffée and fried catfish with grilled asparagus, rice and cornbread.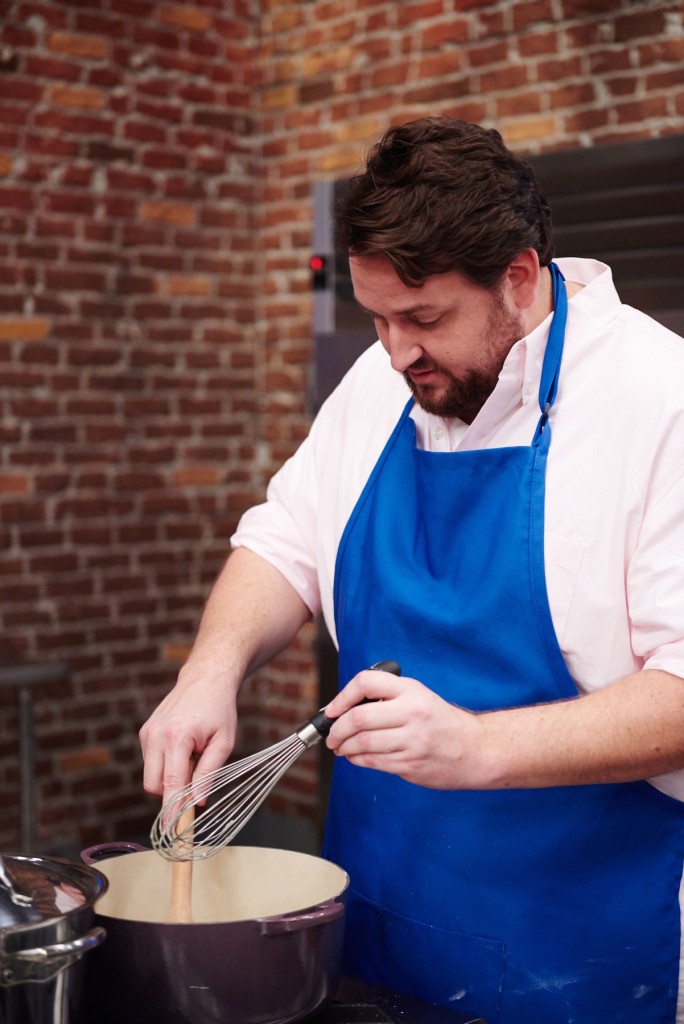 "I felt pretty good about that episode overall," Ducote says. "I thought I did exactly what I needed to do and solidly land my spot in the final top three."
Contestants were asked to create a dish that best represented themselves and their ideals, and Ducote did just that.
Though it wasn't the most original dish, Ducote says he knew it would be a hit because it was true to his personality and Louisiana cuisine.
"I wanted to represent Louisiana and do something that absolutely brought that part of me out. It's a classic Louisiana dish, but it's something almost no one outside of Louisiana has had," he says.
Competitor Arnold Myint was sent packing after this contest. With the top three contestants left, food TV personality Rachael Ray was brought in to direct the pilots for each contestant's potential new cooking show.
Though Ducote is known for his quintessential Louisiana fare, his television pilot—assigned by the show—abandoned the deep-South style he'd been pushing all season in favor of a theme dubbed "Deep-fried America."
Fans at the City Pork Brasserie & Bar viewing party Sunday said they'd prefer to see Ducote continue bringing Southern style to the Food Network.
City Pork executive chef Ryan André doesn't think Louisiana cuisine gets enough attention on television, despite it being one of the largest food meccas in the country.
"Another show based in the South would be nice," André says. "I think it would be cool to see him go around and highlight some of the best restaurants in the South."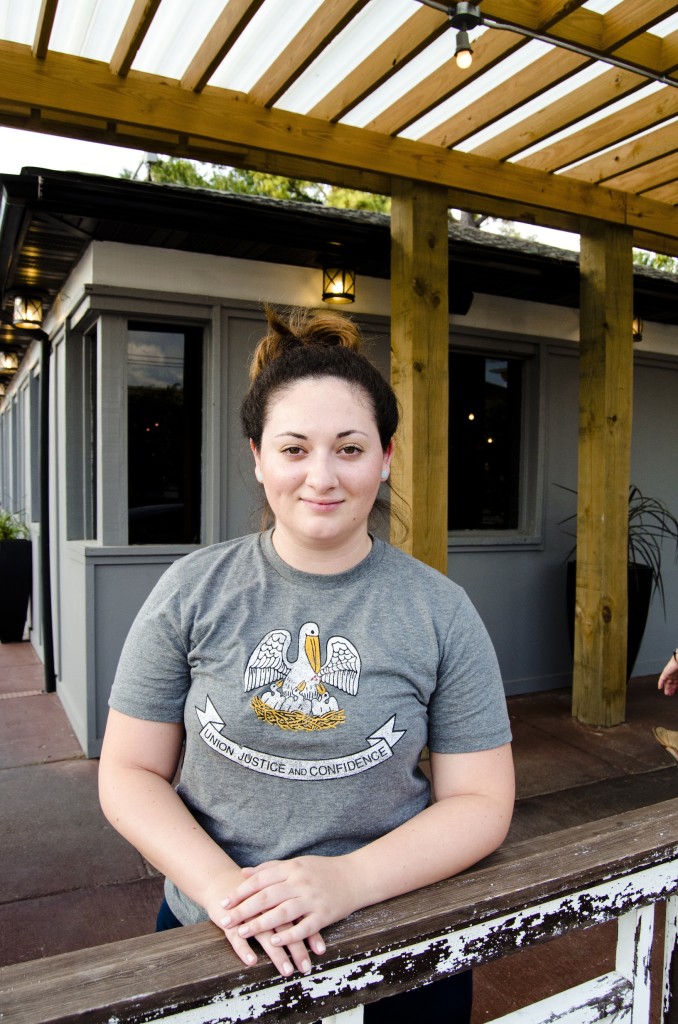 Sydney Blanchard of Ducote's Bite and Booze website agrees, but adds a twist to the concept.
"I think he should stick to his original idea, where he got his start," she says, referring to college football tailgates. "I'd like to see him visit different schools, especially down here, and uncover what people are cooking at their tailgates."
Ducote says the pilot doesn't exactly coincide with his original idea but that he's more than happy with the way the pilot turned out.
"I would love to host it. It's something I could bring my Louisiana flair to—exploring the world of fried foods around the country but somehow bring it back to Louisiana," Ducote says.
Ducote will compete for the title of "Food Network Star" when the finale premieres next Sunday, Aug. 16.
There's a different kind of pressure now, he says.
"Eddie and Dom [the other two contestants left] are both tough competitors and deserve to be there," Ducote says. "The three that are left are all very capable and qualified. I can see any of us winning."
The Varsity will host the viewing party for the finale 6 p.m.-9 p.m. Sunday, Aug. 16.
---
If he wins it all on Sunday, what would you like to see Ducote cover in his Food Network show? Tell us your thoughts in the comments.