---
The convergence of Carnival season and Valentine's Day makes February Louisiana's de facto dessert month—a time when sampling sweets and treats is practically required. Of course, king cake occupies our thoughts until midnight on Fat Tuesday (this year, Feb. 21), and Valentine's Day, planted squarely in the middle of the month, triggers anticipation for chocolatey gifts and desserts.
There are all sorts of sugar rushes to enjoy around Baton Rouge right about now, but a good place to start is Spoke & Hub, the year-old cycling-themed diner in Mid City. The place has its own free-standing dessert bar, a spot intended to welcome kids and adults with goodies like the Colossal Banana Split, Strawberry Shortcake Parfait, Brownie Mountain Shake and other soda fountain concoctions.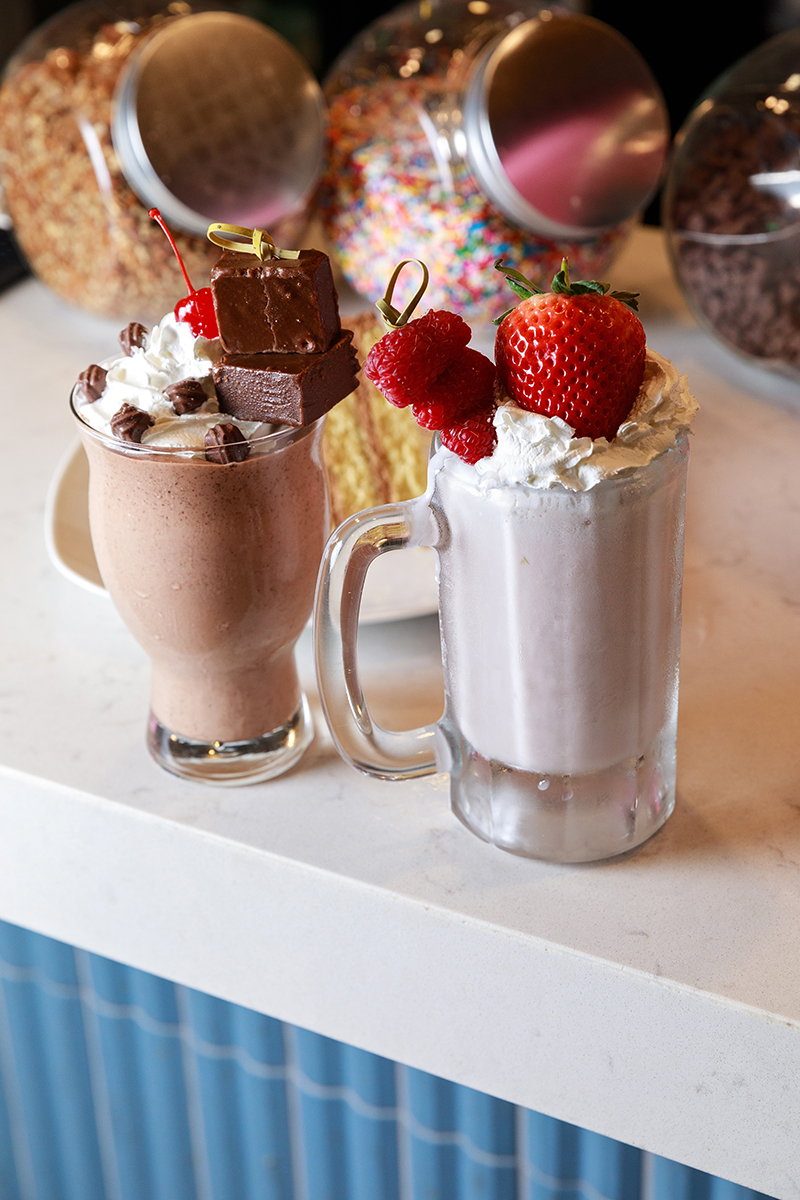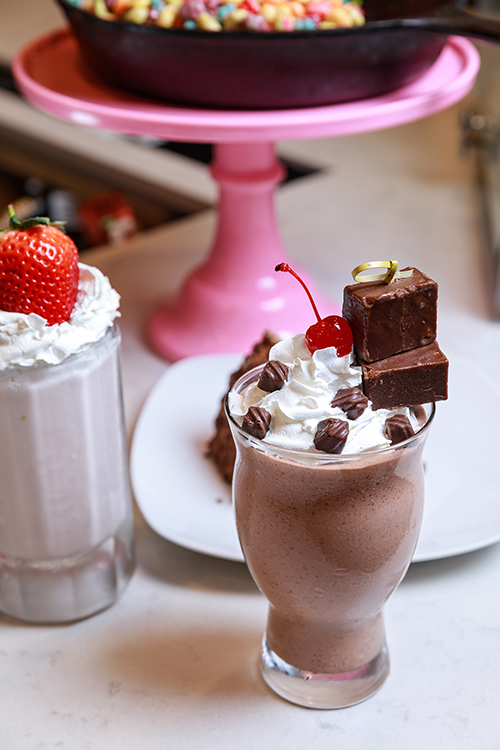 "We saw the dessert bar as a place for kids to maybe come hang out while adults are at the table," says Stephen Hightower, managing partner of City Group Hospitality, which opened Spoke & Hub last February. "It's a place where you can get a slice of one of the daily pies or cake specials or have something like our ice cream nachos."
Those nachos' star ingredient is Spoke & Hub's housemade vanilla soft serve ice cream, which is plopped atop waffle cone crisps and gilded with Oreo crumbles, hot fudge and cherries. It's an interactive experience set to deliver both smiles and sticky fingers.
The menu also includes shakes and floats, feel-good throwbacks made with everything from root beer and pie to cake pieces and even real beer. Diners can order them embellished with an original syrup developed for the restaurant's uber cool Brakes Bar, located just outside. spokeandhubbr.com

Other sweets we love for valentine's day
Sweet Society's Strawberry Croissant
Fresh strawberry- and custard-filled croissants, sprinkled with powdered sugar. Find it on Facebook.
---
Bonjour Baton Rouge's Chocolate-dipped strawberries
Fresh berries dipped in delectable chocolate. Find it on Instagram
---
Maison Lacour's The Clam
House-made puff pastry in the shape of a clam, filled with vanilla ice cream, raspberries and raspberry sauce. maisonlacour.com
---
DiGiulio Brothers' Red Velvet Cake
A classic cake with fluffy cream cheese frosting made by
local baker, Nannette Mayhall. digiuliobros.com
---
SoLou's Tabletop S'mores
Heat and eat over a tiny flame at your table—perfect for sharing. eatsolou.com
---
This article was originally published in the February 2023 issue of 225 magazine.