---
About 225's food critic: Benjamin Leger previously served as managing editor for 225 and was the editor of its Taste section from 2012 to 2021, editing, writing and steering the direction of its food coverage in print and online. He is passionate about all things food and food journalism, and has written about the greater Baton Rouge area's cuisine and culture for nearly two decades.
---
THE BASICS: Former LSU student Brett Jones brought his New Orleans taco concept to Mid City in December 2022. Taking over the former Smokin' Aces location at the corner of Government Street and St. Rose Avenue, he turned it into a popular hangout spot with outdoor-only seating in a sprawling, greenery-filled patio shared with D's Garden Center.
WHAT'S A MUST: The Chips + All the Dips starter lets diners sample the queso, guac and top-tier salsa. Our table's favorite taco was the Crispy Fish with beer-battered catfish. The Pork Bowl is another excellent choice, though beware: The adobo-braised pork shoulder is very spicy. Wash it down with a classic margarita or "Marg of the Moment" made with rotating fresh seasonal fruit juices, such as watermelon in the summer.

The first rule of making dinner plans at a much-buzzed-about taco restaurant: Don't go on Taco Tuesday. Or if you do, get there early. Way early.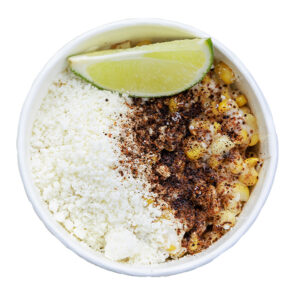 Don't do like I did and show up starving at 6:30 p.m. on a beautiful, 70-degree Tuesday evening. At a place like Barracuda Taco Stand, the New Orleans hotspot that opened a Mid City Baton Rouge outpost in late December, expect a long line winding around its patio.
The second rule: Check the weather at this fully outdoor eatery. The "taco stand" part of the name should be taken literally. Walk up to a window to place an order, then find a table scattered around the property it shares with D's Garden Center. There's a greenhouse-style covered area that can shield against inclement weather, but it won't block out the midday sun.
This might all sound like I'm complaining—and I did do an about-face on that Taco Tuesday after I saw the line. But when I returned a day later (and 45 minutes earlier) with friends, I understood the fuss. We ended up having the kind of leisurely outdoor dining experience that made me think, "Oh, this is the chill-vibes-only hangout Mid City needs." It's the kind of place where you can bring the kids and the dog, where you're likely to run into people you know or even share a picnic table with people you don't.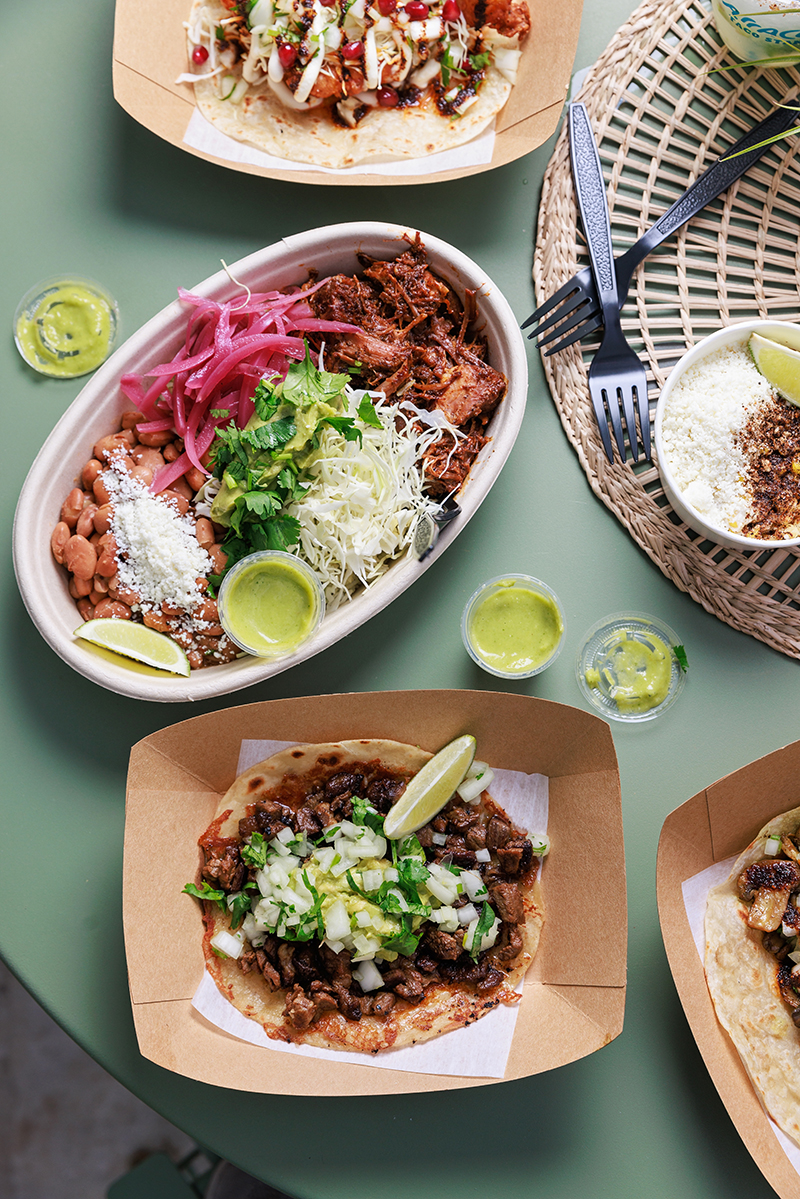 The menu hanging above the walkup window is deceptive in its simplicity. The tacos are all dressed the same, just pick your protein or veggie of choice. There are a few sides and appetizers. And there's a range of no-frills cocktails like a michelada, ranch water and margs.
We began with the Chips + All the Dips starter. Three paper cups contained a spicy queso, a straightforward guacamole and the house salsa. The roasted salsa was the clear star here. It was smoky, spicy and a little salty, and it just might join my favorite salsas in town.
Of the taco options, we went with the Beef, Mushroom and Crispy Fish. Make any taco a "Deluxe" for an extra buck, adding grilled cheese, beans and guac. We did that for the Beef Taco, and it was an excellent choice. The meat was tender and flavorful, but the rest of the toppings made it sing.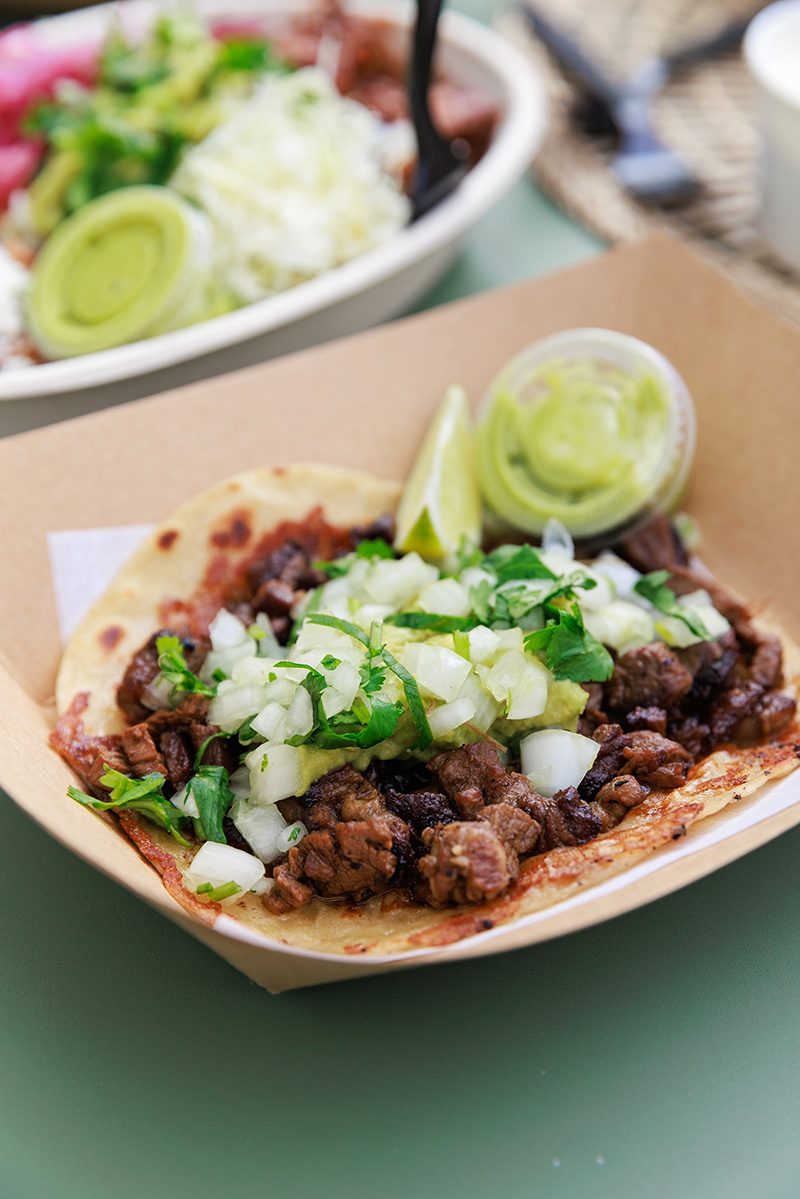 I felt similarly about the Mushroom Taco. The sliced and grilled mushrooms were good, but Barracuda's signature salsa macha chile oil drizzled across the top stole the show. It was a spicy, unique addition that I saw again on the Crispy Fish Taco.
This was my favorite of the three. The beer-battered catfish was tasty, layered with that smoky salsa macha, crunchy cabbage and a light drizzle of homemade crema.
We all remarked how great the tortillas tasted. Word is they're made from scratch in the Northern Mexico style—thinner than most, but with a nice chew.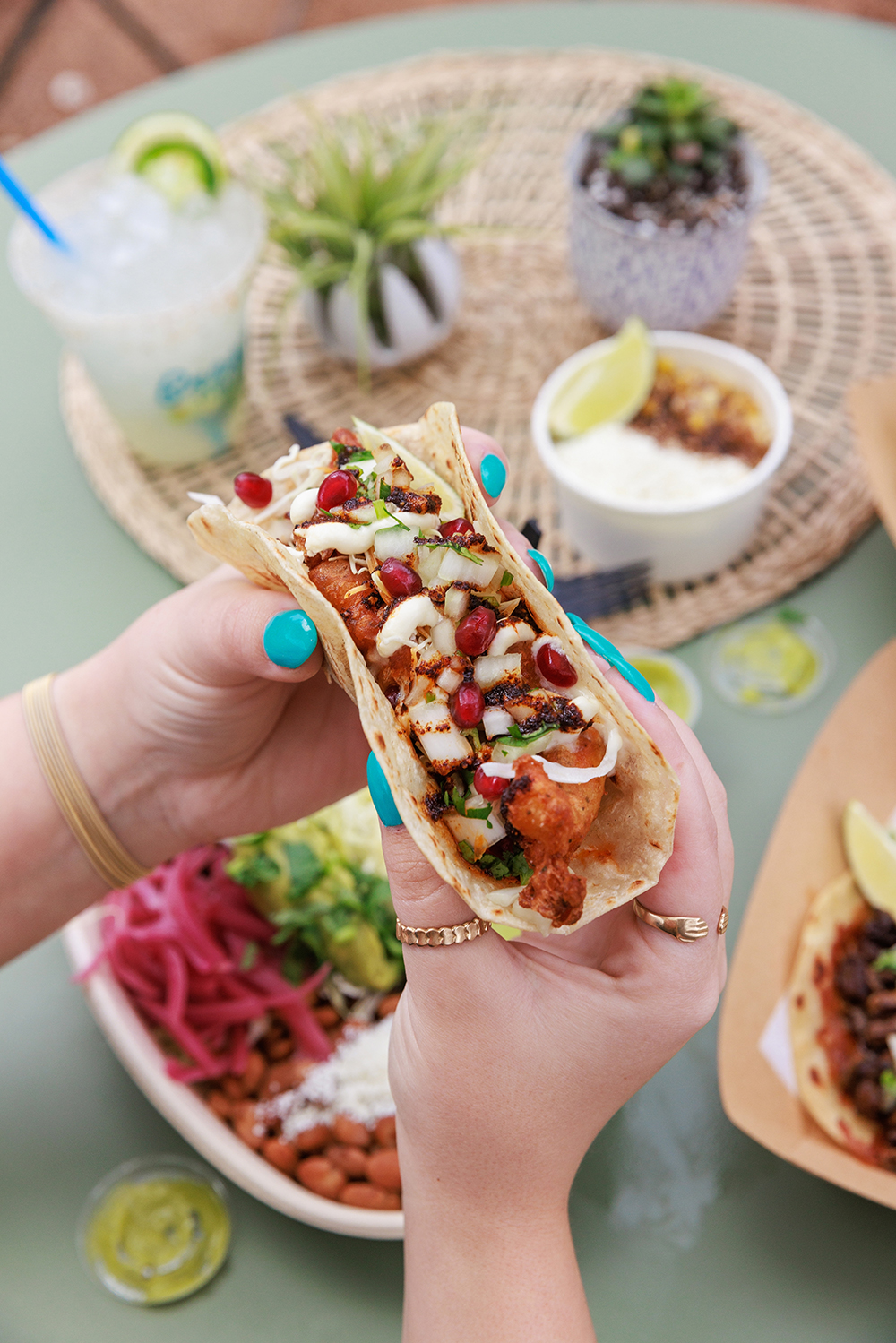 Each taco can be turned into a bowl, and we tried that with pork. The plate came piled with green rice, beans, guac, pickled red onion and cotija cheese. The hefty serving of tender, roasted pork shoulder was braised in a spicy adobo sauce that had us reaching for our margaritas. It's a great pick if you're not in the taco mood. I found myself scooping up some of the ingredients with the chips to build makeshift nachos.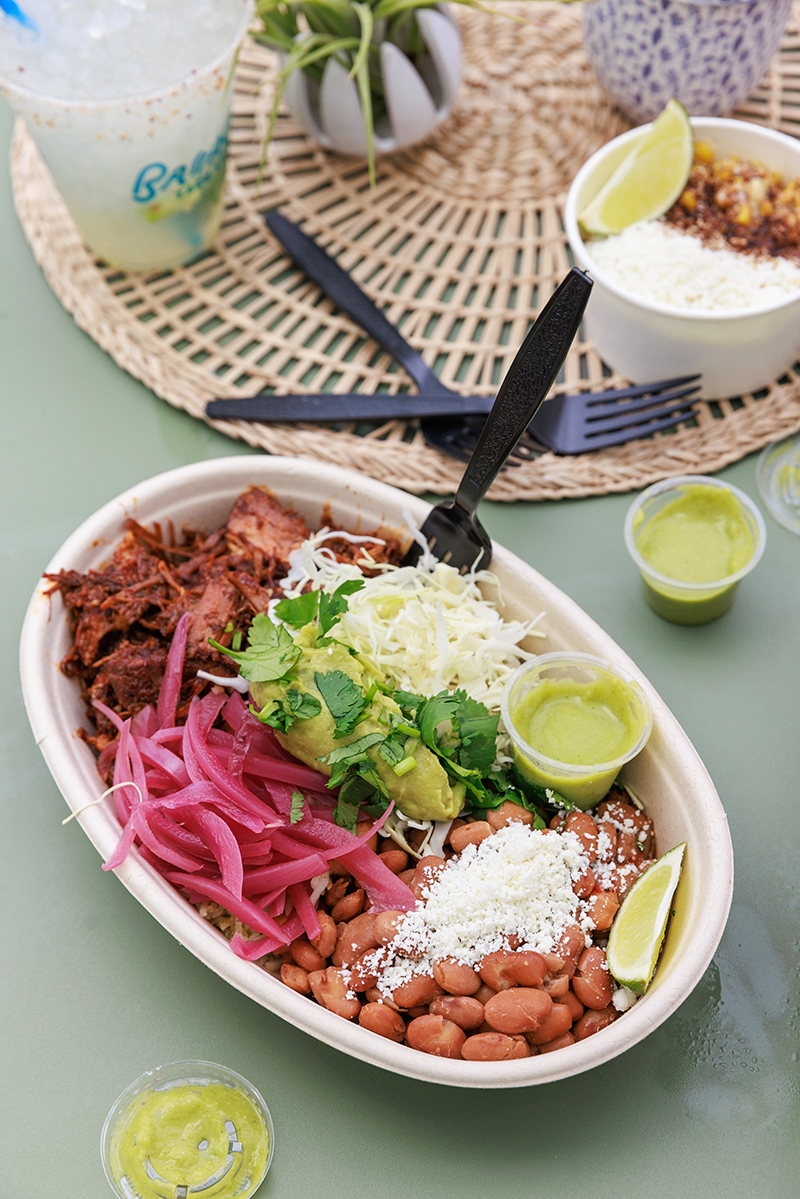 And that speaks to something owner Brett Jones told 225 after Barracuda opened: Its simple menu is designed so there are a lot of ways to put together a meal.
There's something to celebrate about a new restaurant that's refreshingly low on concept but high on an unpretentious vibe and really, really tasty food.
Which brings me to my final rule: Plan to spend time at Barracuda with people you enjoy, order up some margaritas and revel in the comforts of what I think is the best new spot in town.

Tuesday-Sunday, 11:30 a.m.-9 p.m.
---
This article was originally published in the June 2023 issue of 225 magazine.