A box of bite-sized morsels makes the perfect sweet Valentine's gift, but we're over heart-shaped boxes of manufactured chocolates from the drug store. Your Valentine deserves something a little more special. For that extra bit of love, spring for some handcrafted sweets from a local confectionary.
---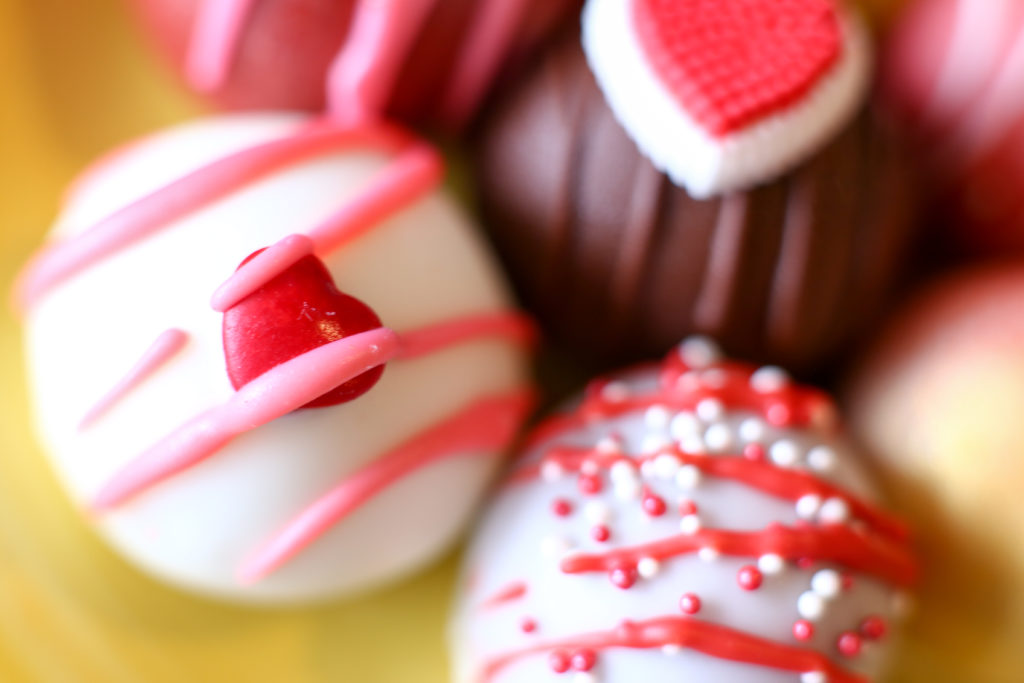 Known for slinging gourmet cake balls in a variety of flavors, Brew Ha-Ha's red velvet cake balls are playful, adorable little morsels of richness. Stop by the coffee shop at 711 Jefferson Highway, Suite 2-A, and see what's in the case, or place an order. Some V-Day-friendly flavors include chocolate raspberry, strawberry and devil's food.
The no-frills breakfast joint whips up some impressive chocolate truffles with raspberry, vanilla, chocolate and hazelnut buttercream fillings. Head to the cafe at 3057 Government St. to pick up a few, and you might even find some surprises—specialty flavors like peanut butter pop up from time to time.
A Brazilian favorite made from condensed milk, cocoa powder and butter, these gooey, chewy, truffle-sized treats are new to Baton Rouge—and, most likely, new to your Valentine. They retail at Calandro's Supermarket, Alexander's Highland Market and Java Mama, but you can also custom order Valentine's-themed brigadeiro or flavors like chocolate with chili or chocolate-covered strawberry online.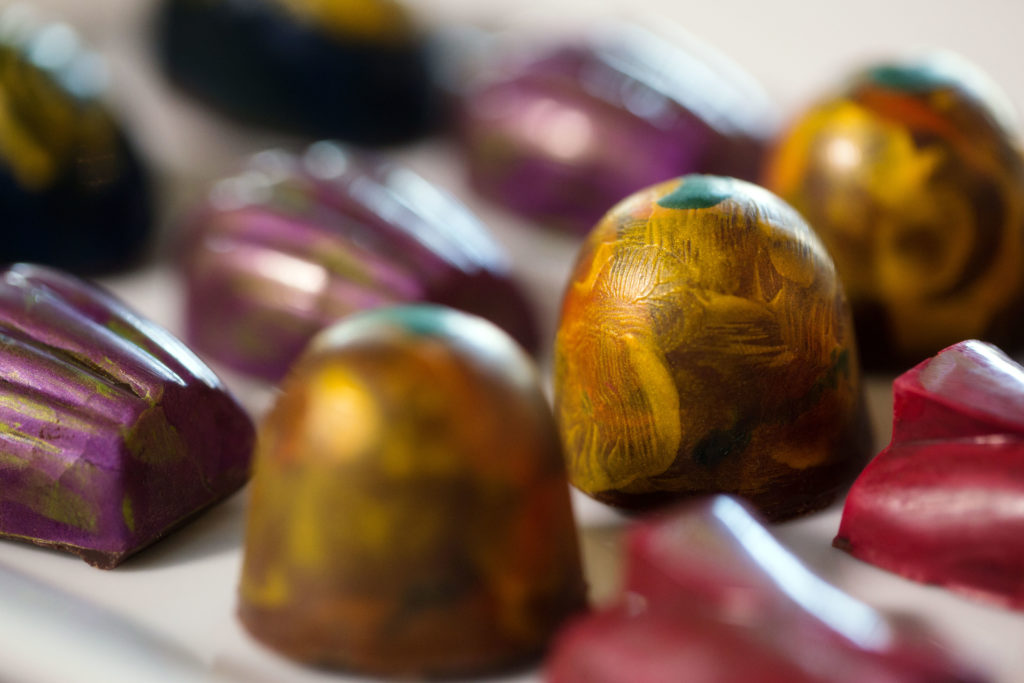 Strands' chocolatier Lilita Blanchard studied the art of chocolate making around the world to create the from-scratch chocolates you can find at the cafe. The shop changes chocolate offerings seasonally, so if your Valentine loves the freshest local flavors, these artful candies are it. Pick up your chocolates from the downtown shop at 226 Laurel St.
Though you can no longer stop by Zocalisa's former brick-and-mortar shop, the chocolatiers behind the brand still concoct gourmet chocolates out of the LSU AgCenter Food Incubator. Place a custom order on the brand's website for a 5-piece, 12-piece or 24-piece box of artisanal chocolates.
Tired: Hersey's kisses. Wired: meringue kisses. These light and fluffy treats from local brand Unexpected Confections melt in the mouth and come in an assortment of vibrant colors and flavors like raspberry, strawberry and passion fruit. Place a custom order to spoil your Valentine.