March is National Nutrition Month, but that doesn't mean you have to eat salad for every meal. Thanks to our "Spatula Diaries" and "Dining In" features, the 225 archive is filled to the brim with healthy-eating recipes. So we're rounding up a few of our favorites to get inspired for a month-long commitment to fresh and fun foods.
Popsicles for breakfast? Sign us up. Instead of pulling out the blender to make smoothies every morning, combine Greek yogurt, orange juice and honey with your favorite frozen fruit and freeze for some delicious homemade popsicles that are ready to go when you need them.
With the simple combination of strawberries, red onions, cilantro and lime juice, this salsa makes for the perfect on-the-go snack or party dip. Take advantage of the spring strawberry crop or try it out with blueberries this summer.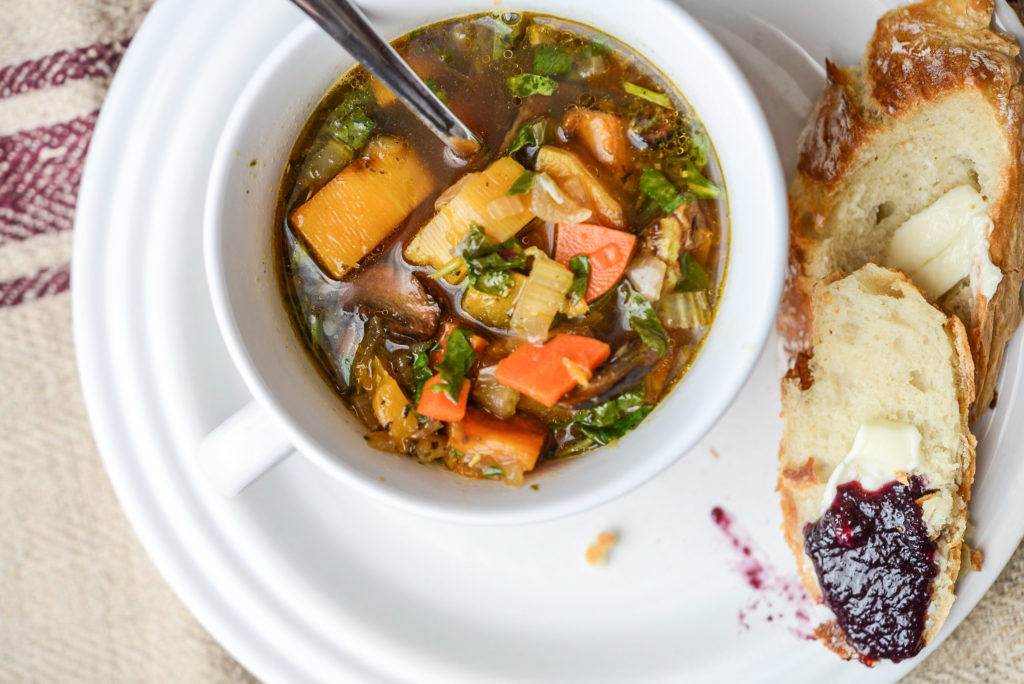 Make use of what's left of the winter crop for a filling soup that's delicious, satisfying and totally vegetarian. You can change up the assortment of vegetables but the key to making it so flavorful is roasting the vegetables so they caramelize a bit and bring out the natural sugars. It's also much healthier than store-bought soups because you control the salt and the ingredients are all-natural.
We couldn't do a healthy eating list without mentioning some way to spice up your salad routine. Juice a blood orange and combine with dijon mustard, honey, red wine vinegar, basil and olive oil for the perfect addition to your fresh greens salad.
Combine mini meatballs, fresh spinach, dried pasta and chicken stock and suddenly you have a filling and nutrition-packed soup to warm up the rainiest days in March.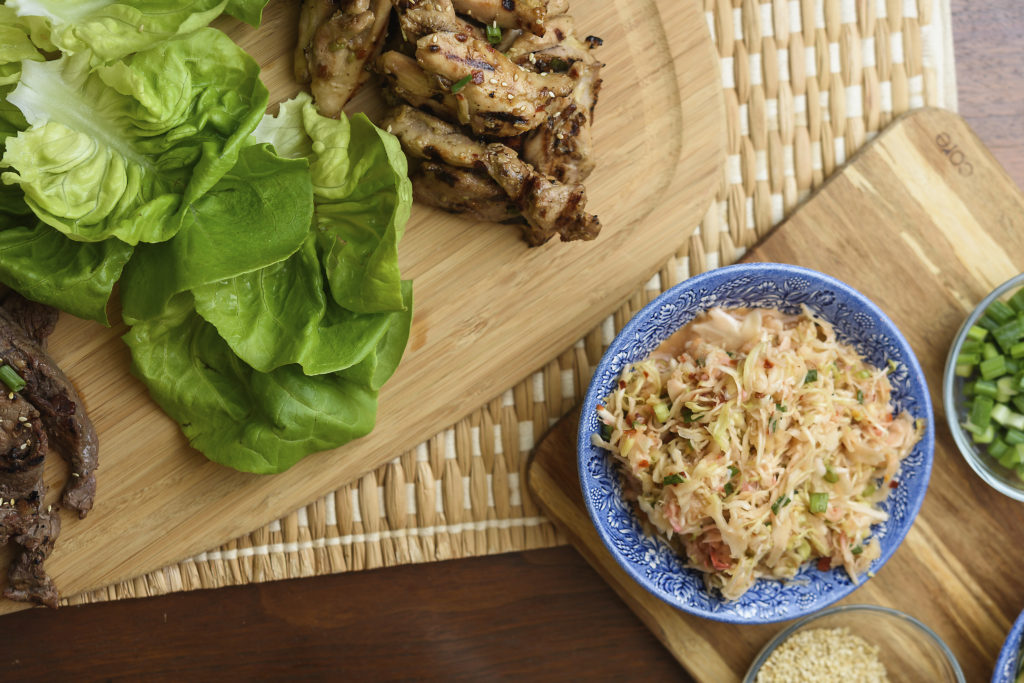 Hit the grill and cut out the carbs with a Korean barbecue menu of bulgogi beef and Korean chicken. The best part? You can turn them into lettuce wraps and top with a homemade kimchi slaw and spicy pickled cucumbers.
In search of a side dish that goes with just about anything? Switch out the canned vegetables for some fresh beans, and pair with whatever's on tonight's menu.
The great thing about pasta is that with a few simple ingredients, you can turn a side dish into a meal. Add fresh Gulf shrimp and a few veggies for an unforgettable combination pasta.
If you're one of those people who's never quite sure what to do with quinoa, try these enchiladas for dinner tonight or freeze them for later. This recipe also works well with pork, beef or veggie-only.
It's always great to have a recipe that allows you to do other things while it cooks. Throw a bunch of veggies and seasonings in your slow cooker, and enjoy this delicious curry for dinner.
Preheat the oven, wrap your fish in parchment paper and get ready to fill your house with the enticing smell of lemon and pesto. Use salmon fillets or try it with another locally available fish for a fresh dinner option.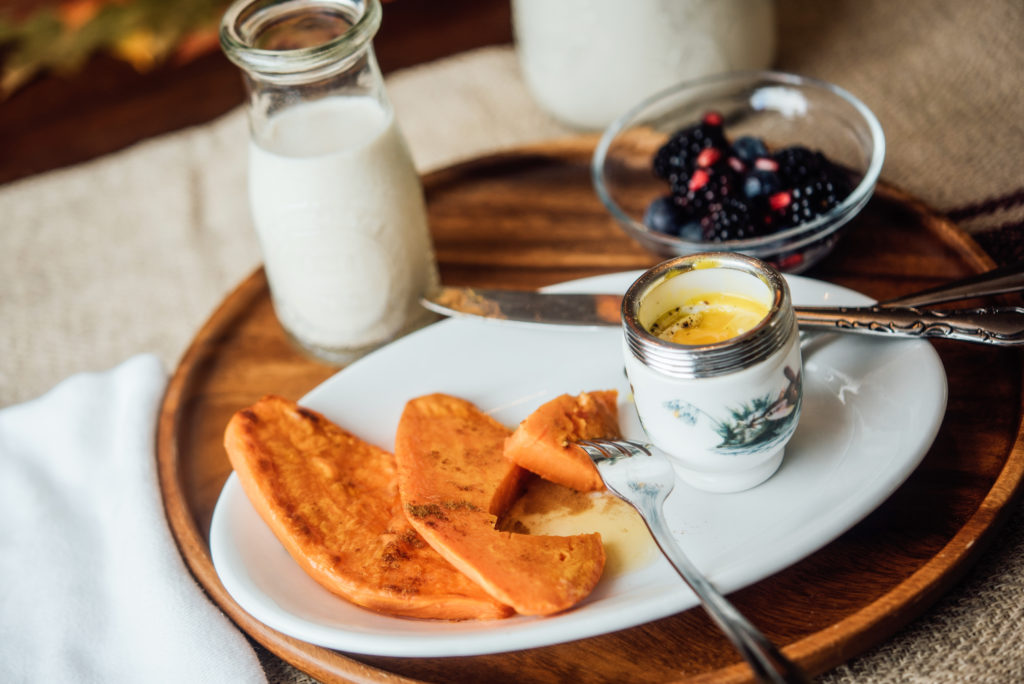 In January 2017, our "Dining In" menu was a full day's worth of healthy meals to start off the new year, from Homemade Almond Milk to Grilled Tuna Lettuce Wraps with Avocado and Grapefruit Salsa. Take a look, it's not as hard as it seems!