---
Really, it's overwhelming: the number of excellent seafood dishes we have in town. Local chefs know how to source top-notch products and let them shine with just the right dose of creativity. You'd spend weeks working your way through the standouts, but here are a few we keep returning to.


Seafood paella at Solera
Starting with saffron-infused bomba rice, Chef Evan Theriot's seafood paella builds layers of flavor using Gulf shrimp, seared fresh fish, Spanish chorizo, snow peas, piquillo peppers and slices of lemon.
---
Charbroiled oysters at Mansurs on the Boulevard
Baton Rouge's OG charbroiled oysters are found at Mansurs, served on the half-shell with spicy garlic-Parmesan butter.
---
Hallelujah Crab at Jubans
It's iconic: soft-shell crab stuffed with seafood dressing, deep-fried and topped with Creole hollandaise sauce. It's now served with tartar mashed potatoes.
---
Yummy Yellowtail at Tsunami
Slices of buttery yellowtail (Japanese amberjack) are plated with razor-thin discs of jalapeño, ponzu sauce and cilantro.
---
Red miso bouillabaisse at Beausoleil Coastal Cuisine
Chef David Dickensauge's Far East red miso bouillabaisse combines Alaskan king crab, lobster tail, diver scallops, mussels, clams and shrimp with red miso broth.
---
Lombardia pasta at Nino's
Homemade pasta is married with sautéed Gulf shrimp, cherry tomatoes, capers and lemon-garlic-butter sauce and basil.
---
Crab cakes maison at Rouj Creole
Jumbo lump crabmeat and panko breadcrumbs are molded into cakes with aromatic veggies, Dijon mustard, Worcestershire sauce and spices, then seared and accented with remoulade sauce.
---
Trout Chalmette at Phil's Oyster Bar
Pan-seared speckled trout is gilded with crawfish cream sauce and served over crawfish spoonbread.
---
Brie and bacon oysters at Jolie Pearl Oyster Bar
Gulf oysters on the half shell are baked with crisp bacon and topped with creamy Brie sauce.
---
Crispy fish curry at Chow Yum Phat
Fish fillets deep-fried to golden are served with a tangle of tender ramen noodles in a silky coconut broth.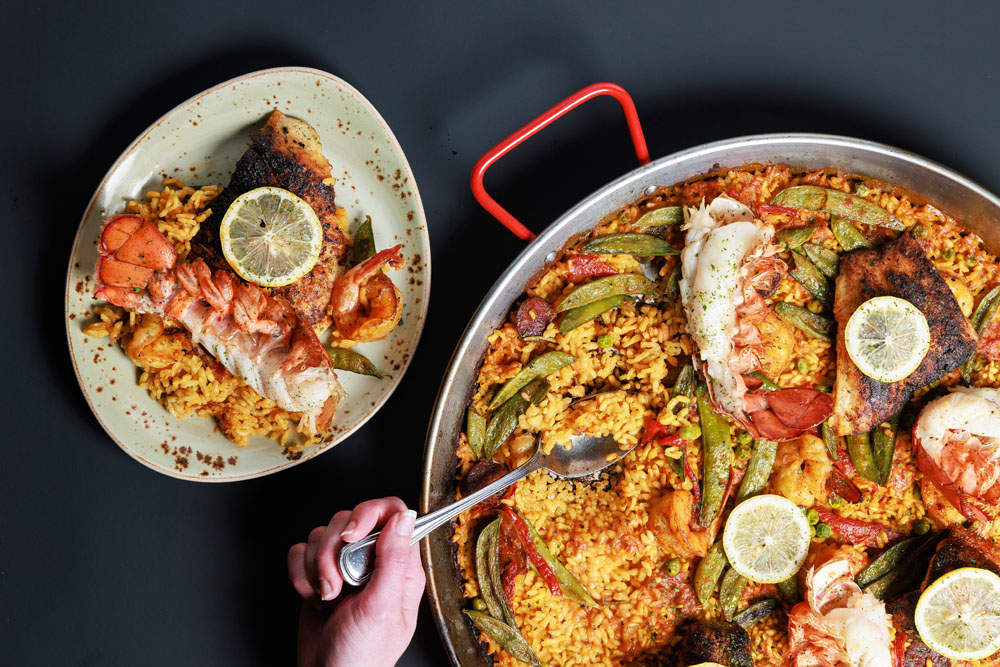 ---
This article was originally published in the March 2023 issue of 225 magazine.