Sponsored by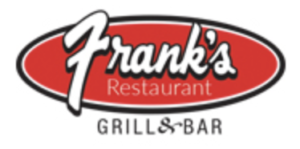 Fall is here and that means it's time to shift our collective focus to gratitude and family. True, the holiday season is really warm and wonderful, but let's be honest: These can be pretty stressful gatherings. To help make this year easier, we got some tasty tips and a simple plan from holiday experts, Frank Dedman III, Ross Dedman and Brent Guerin, third-generation owners and chefs at Frank's Restaurant.  Since it opened in 1964, this family restaurant has been known for its amazing homestyle dishes, sure to satisfy you whole family. Frank's can take care of the bird and even those traditional sides your guests are craving.
This year let Brent, Ross and Frank III do the cooking at Frank's Restaurant  – so you can get out of the kitchen and into the holiday spirit!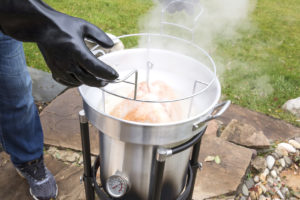 Guests will drool over a fried turkey.
If you are brave, you can fry it yourself, but that can get messy and dangerous. Deep-frying a turkey takes a lot of cooking experience to handle the super-hot oil. But it's so delicious. Why go to all that trouble when Frank's will do the work and let you take the credit? You will love this Cajun-injected, deep-fried and delicious bird.

Serve a classic juicy pecan-smoked turkey.
Seasoned with Frank's special seasoning rub and slow-smoked with the restaurant's own cured pecan wood on a rotisserie pit, these turkeys are second to none.
Who said you have to serve turkey at all?
You can always skip the bird and jump on the ham train this year. A traditional holiday spiral- sliced ham will have everyone cheering. Frank's hickory smoked ham is sliced and glazed with the restaurant's own maple, brown sugar glaze. Can't make up your mind? Serve both.

Don't forget the best part.
You know what your guests want- traditional sides and deserts like Grandma used to make. Don't worry, you can skip digging up the recipe box and let Frank's whip it up. Green bean casserole, cornbread dressing and you can't forget the sweet potato crunch and pies.