---
Maybe it's a side-effect of too much HGTV, being cooped up with the kids or simply channeling their inner Marie Kondo, but Baton Rougeans are answering COVID-19's clarion call to clean their closets.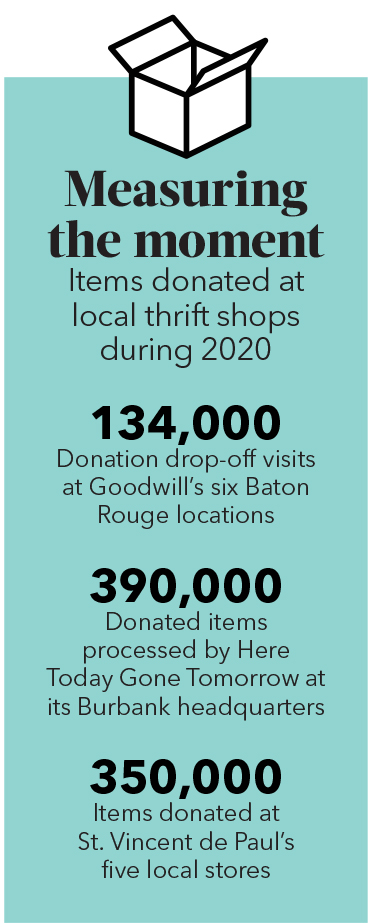 At Here Today Gone Tomorrow, St. Vincent de Paul stores and Goodwill Industries of Southeastern Louisiana and other area donation centers, cavernous rooms burst with a floor-to-ceiling jumble of antique dishes, new shoes, broken toys, DVDs and other discards.
How—and why—do the nonprofits process the mess?