---
Since she was little, Tracee Albert has been the ears and voice for her parents. Her father, Charles, and mother, Idella, are deaf, so Albert and her brother acted as their advocates.
The siblings would answer the phone and translate parent-teacher conferences. At 9 years old, Albert spent months preparing to be the signer at her parents' wedding. She still travels home to Vidalia, Louisiana, to be the voice at her parents' doctor's appointments. After all, Albert's first language was American Sign Language.
"I learned from a young age that they didn't have the tools or people that could advocate for them or translate for them. I was always the one," she says. "and it should not always be like that."
At 25, Albert is now a certified baby sign language instructor, is pursuing a master's degree in occupational therapy at the University of Louisiana at Lafayette, and is the founder of Feel Seen—a Baton Rouge organization that aims to teach sign language and raise awareness about the deaf community.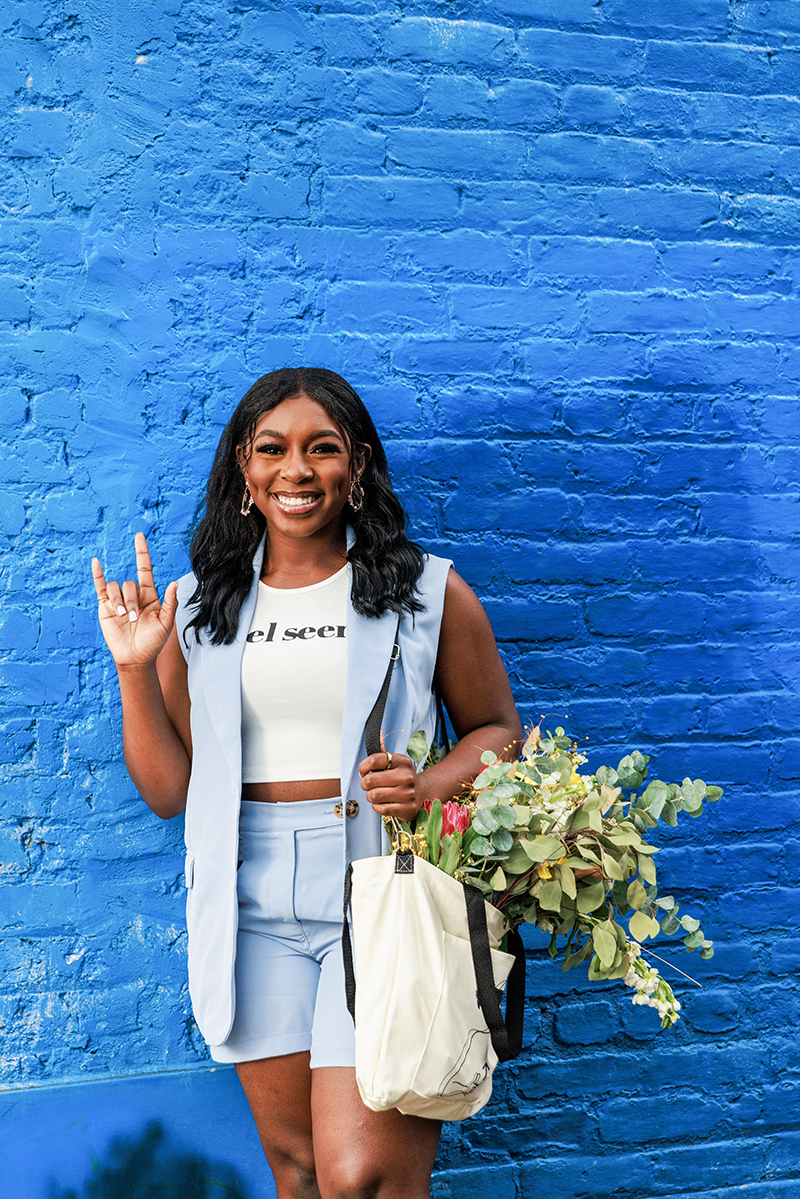 After years of seeing how underserved her parents were—with a lack of translators and even job opportunities—Albert decided to do something about it. She launched Feel Seen in 2020.
Through pre-recorded ASL lessons conducted by Albert, Feel Seen teaches basic signs, the alphabet and other vital pieces of the language. After completing a session, Albert hopes participants will know how to introduce themselves, spell their names and sign common phrases. The organization also puts on school presentations and group workshops that aim to give participants a better understanding of the deaf and hard-of-hearing community.
Local speech pathologist Abby Harris has participated in a few of Feel Seen's workshops, which she says have helped her gain a new perspective, especially with her clients. She says she now sees those who are deaf or hard of hearing as having "a different way of interacting with the world." It's a perspective that she thinks could bridge the gap between the hearing and deaf communities.
"We need someone to push and promote access to ASL and access to different modes of communication," she says, "so that it unites the community."
---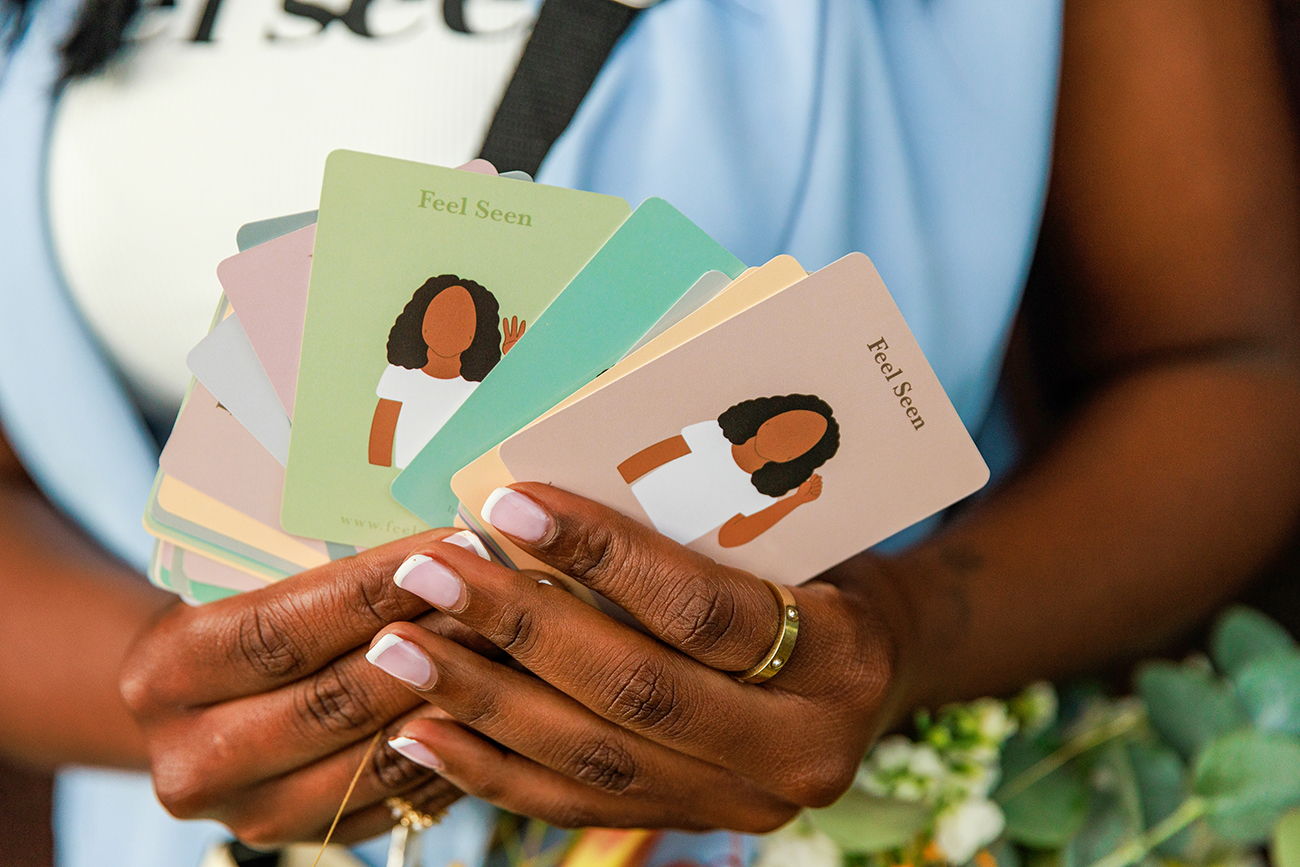 Connection point
The name "Feel Seen" comes from notes Albert's father would write her.
When she was younger, her dad worked three jobs. She remembers him coming home from work many nights at 2 a.m. Sometimes, she'd wake up to greet him and they'd spend time catching up. Other times she'd find notes in the morning left under her pillow that read, "Thank you for making me feel seen."
Seeing that impact has led Albert to where she is today.
"I really just want to introduce sign language to the world," she says.
Almost immediately after starting Feel Seen, Albert was invited to appear via video call on an October 2020 episode of The Drew Barrymore Show. During the segment, Barrymore signed her name along with a greeting Albert taught her, gushed about Albert's methodology and even paid for everyone in the virtual audience to take one of Feel Seen's online classes.
"When I got on the show, I got a lot of traction," she says. "People were telling me how much they appreciated my story, how much they enjoyed hearing about sign language and how they didn't really know anyone who knew sign language. … That was the first time that I thought 'Oh, maybe this is my purpose,' and I held on to that."
Since then, Albert has created her own line of inclusive products and brand merch. It raises money for organizations supporting the deaf community and groups  providing resources for mental health. Albert has donated to her father's alma mater, the Louisiana School for the Deaf.
Buyers can shop pastel, artful ASL flashcards. There's even a pandemic-inspired face mask with clear paneling—since lip reading and facial expressions are a vital part of nonverbal communication.
Show Me a Sign
A few key terms from Feel Seen's ASL flashcards: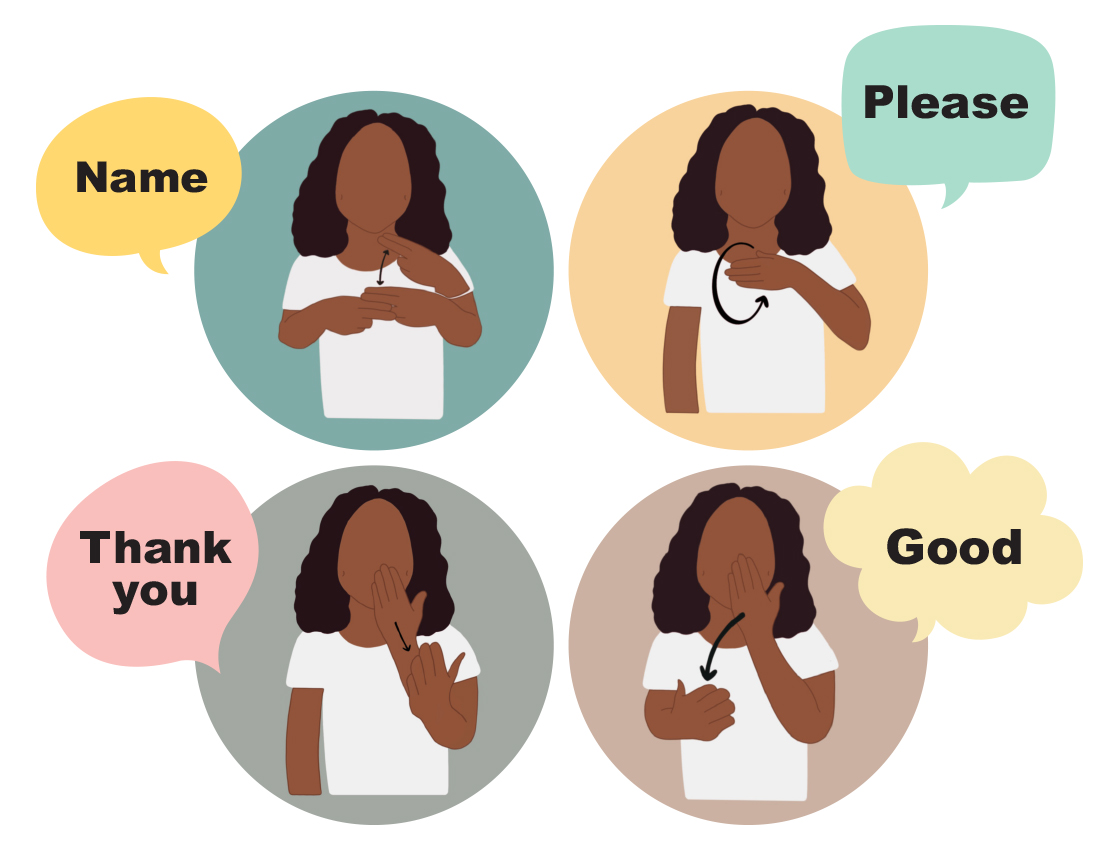 Feel Seen's ASL flashcards were designed to resemble founder Tracee Albert and promote inclusivity.

Lifelong learning
Feel Seen also awards its own $500 annual scholarship to a college student who submits an essay about the deaf community and the importance of inclusivity.
Bridget Lam, a student at Gallaudet University in D.C., received the scholarship in 2021. Though she hears, Lam attends the deaf college, where she's studying psychology. A self-described "hearing ally," Lam fell in love with ASL after learning it in high school.
"It feels really natural for me to express myself in ASL," she tells 225. "I also had a lot of deaf history lessons in ASL class (in school), and I was shocked at how much inaccessibility there is for deaf people and how much work there is left to do."
Attending the deaf university has given Lam an even stronger desire to "honor and respect" the deaf community.
"We all need to be more aware of the needs of deaf people. They've been long overdue," she emphasizes.
Lam aims to work with the deaf community after she graduates from Gallaudet this month.
When Albert finishes her master's degree in December, she is looking forward to growing Feel Seen. This means it will focus more on in-person events that integrate the two communities she loves.
Her hope is that the organization's work encourages people to take the time to sit down and imagine how a deaf person might feel.
"I think that it's really important to just try to learn how to accommodate other people's needs," she says, "and help them feel seen." feelseen.today
---
This article was originally published in the April 2023 issue of 225 magazine.