Bottomless mimosas: Because if you're going to have one, why not go for five? With plenty of local spots serving bottomless mimosas, it's a surprise Baton Rouge has Champagne left.
Here's a list of restaurants that keep the mimosas flowing for football pregames, brunch plans with the girls and lazy Sunday fuel. Test out how bottomless these Baton Rouge mimosa deals are.
What's your favorite spot for unlimited mimosas? Tell us at [email protected].
---
Bottomless mimosas in Baton Rouge
Note: Restrictions may apply. Restaurants may require customers to purchase a meal to participate in bottomless mimosa specials.
---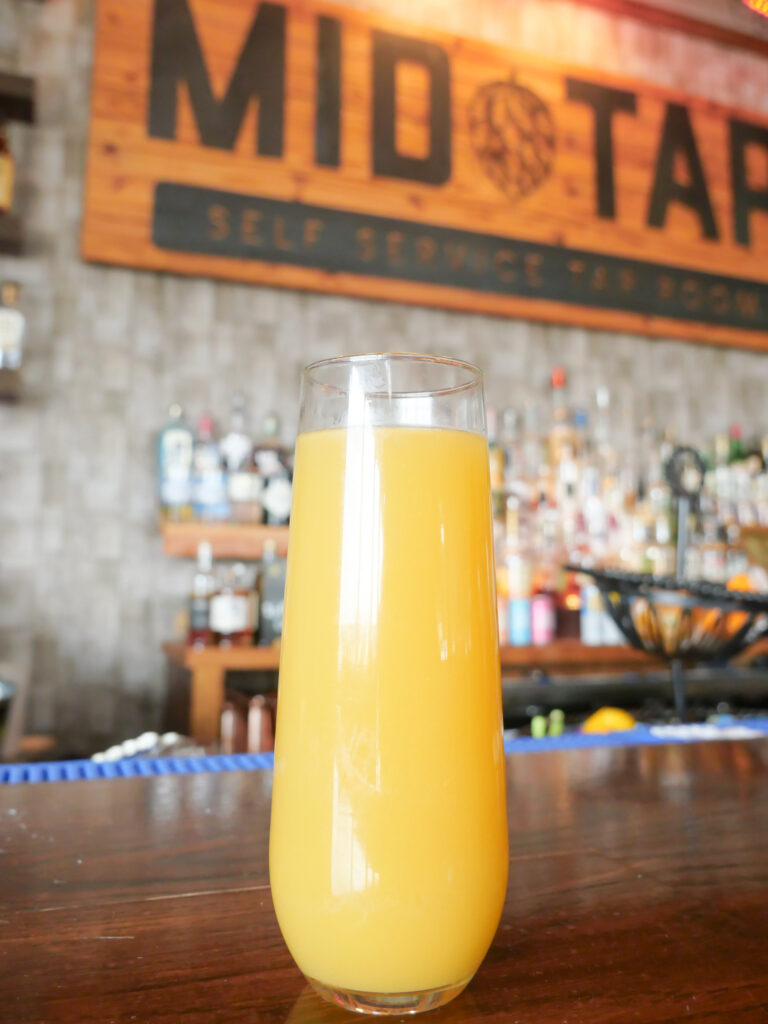 Mid Tap
Mid Tap may be known for its selection of self-serve beer and wine, but some may not know that it also serves bottomless mimosas from 11 a.m. to 3 p.m. on Saturday and Sunday, $16 with the purchase of an entree and $22 without. midtapbr.com
Olive or Twist
For flavored mimosas, visit Olive or Twist. From 10 a.m. to 4 p.m. on Saturday and Sunday, it has bottomless mimosas for $18 and bottomless flavored mimosas, like lavender and passion fruit, for $25. oliveortwistbr.com
City Slice Pizza & Pints
City Slice, positioned in a great location for an LSU game-day treat, has $15 bottomless mimosas from 11 a.m. to 4 p.m. on Saturday and Sunday. cityslicepizza.com
Bistro Byronz
As a Baton Rouge brunch staple, it's only fitting that Bistro Byronz is popping Champagne at its Willow Grove and Mid City locations. For $12, diners get bottomless Champagne with the option of juice for an additional cost at Sunday brunch. bistrobyronz.com
Finbomb Sushi
A sushi burrito with a mimosa on the side? Why not? Finbomb has $12 bottomless mimosas from 11 a.m. to 4 p.m. on Saturday and Sunday. finbombsushi.com
Red Stick Social
Red Stick Social takes bottomless seriously. On top of its bottomless brunch, Red Stick Social offers bottomless bloody marys and mimosas, all for $20 each. redsticksocial.com
Roux 61 Seafood & Grill
This Bluebonnet Boulevard restaurant has bottomless mimosas on Fridays from 11 a.m. to 3 p.m. for $13. roux61.com
The Vintage
Try The Vintage's "bubbles and bites" by grabbing its fancy beignets with $20 bottomless mimosas on Sundays. thevintagebr.com
Capital City Grill
Capital City Grill has bottomless Champagne for $9 and juice for $5 in downtown Baton Rouge. capitalcitygrill.net
---
Other Champagne specials
---
Portobello's Grill
Portobello's Grill serves individual champagne bars for $25, complete with a bottle of Champagne and an array of juices. portobellos.net
Mason's Grill
This Jefferson Highway restaurant has $15 Champagne bottles that come with complementary juice to make a mimosa with your own perfect ratio. masonsgrill.com