---
On a hot Sunday morning in early June, tires skid along sandy trails in the woods just off Hooper Road. Bike riders in helmets and gloves zoom around tupelo trees and over small hills with the winding Comite River in view.
With names like The Noose, Skid Mark, Broken Bridge, Newton's Drop and Head Hunter, these trails don't exactly convey the idea of a leisurely bike ride. But for a small group of mountain biking enthusiasts who call the Capital Region home, BREC's Comite River Park bike trails are a rugged hidden gem.
"That section of Baton Rouge is perfect for a mountain biking trail," Jason Huckaby of the Baton Rouge Area Mountain Bike Association told 225 in December. "There are people from all over the country that are like, 'You have a trail like this in Baton Rouge?' So we're trying to get out the word to new riders."
If all the attention locals are giving to biking amenities in Baton Rouge lately is any indication (see page 34 for more), the Comite bike trails' popularity will surely increase, too.
Just remember that helmets are required. brec.org
---
The Women on Wheels group meets most weekends at the Comite trails. The rides are open to all experience levels and serve as a chance for women to help each other navigate the trails and gain more confidence in the sport. Participants pictured are, from left, Christy O'Neal, Kortney Tilman, Lee McNeil, Robin Diamond, Heather Huckaby, Georgia Wilemon and Amanda Causey.
---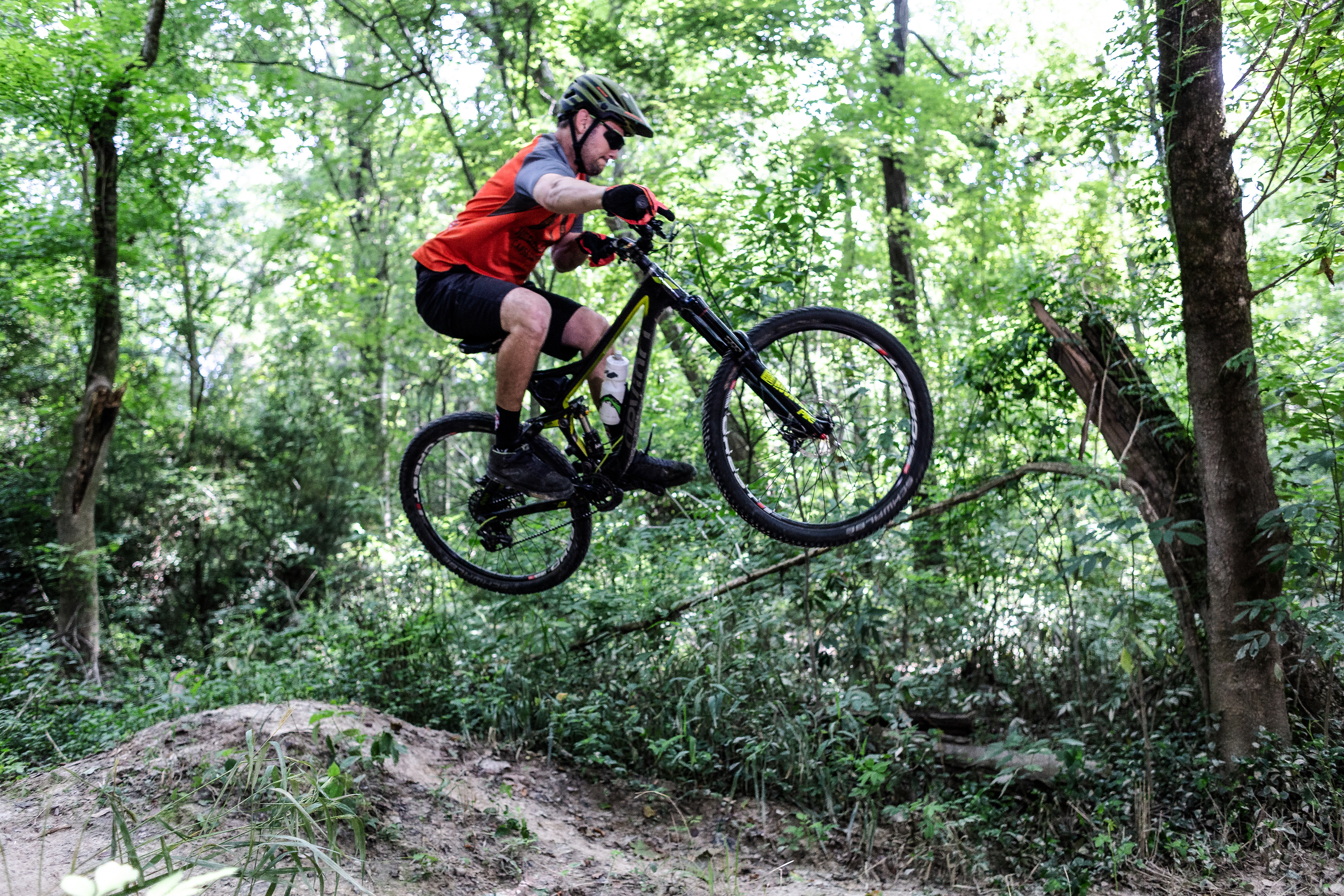 The trails have plenty of opportunities for more experienced riders, such as Israel Tilman, to try out some new tricks.
On left: Georgia Wilemon is also the Baton Rouge Area Mountain Bike Association Vice President. While the trails they ride at Comite are open to any bike riders, association members stress the importance of wearing helmets, gloves and even knee pads. Some of the trails' more dangerous or tight curves have bypasses for beginners.
---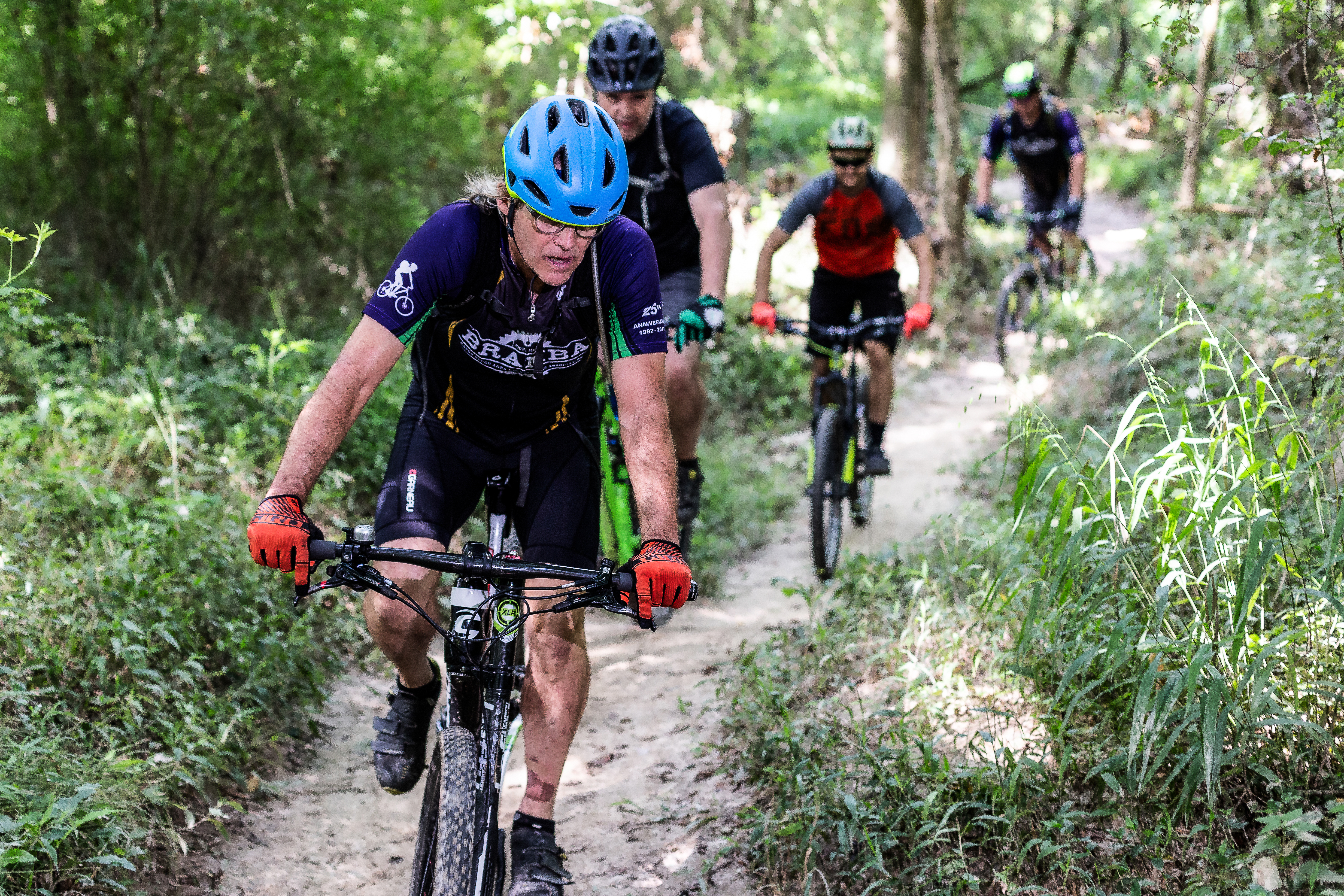 Baton Rouge Area Mountain Bike Association member Brad Way leads a group ride on one of the trails. He's in charge of the organization's membership and public relations, helping spread awareness for its events such as the weekly "Tuesday Night Rides."
---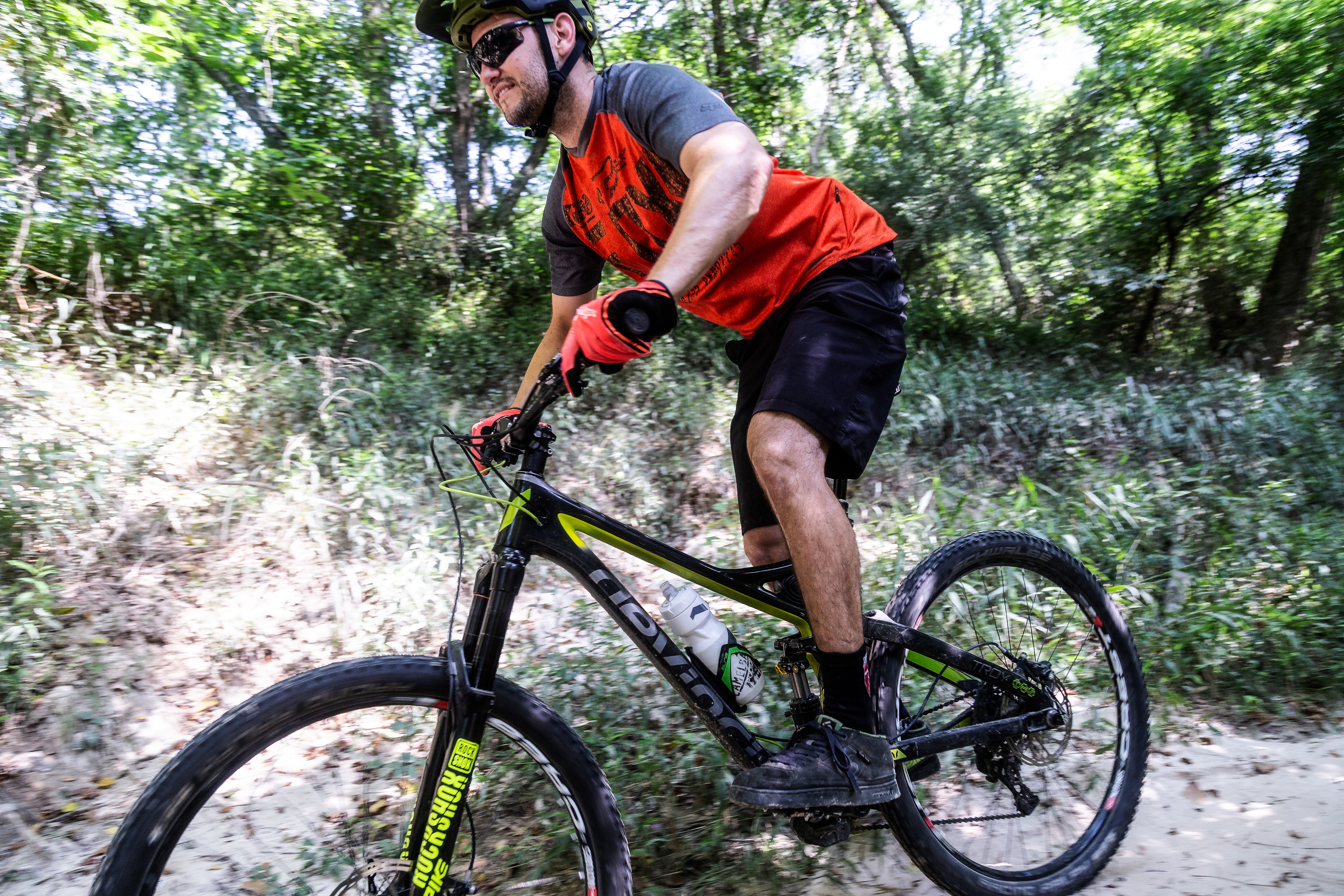 Rider Israel Tilman cuts through a trail at the Comite River Park.
---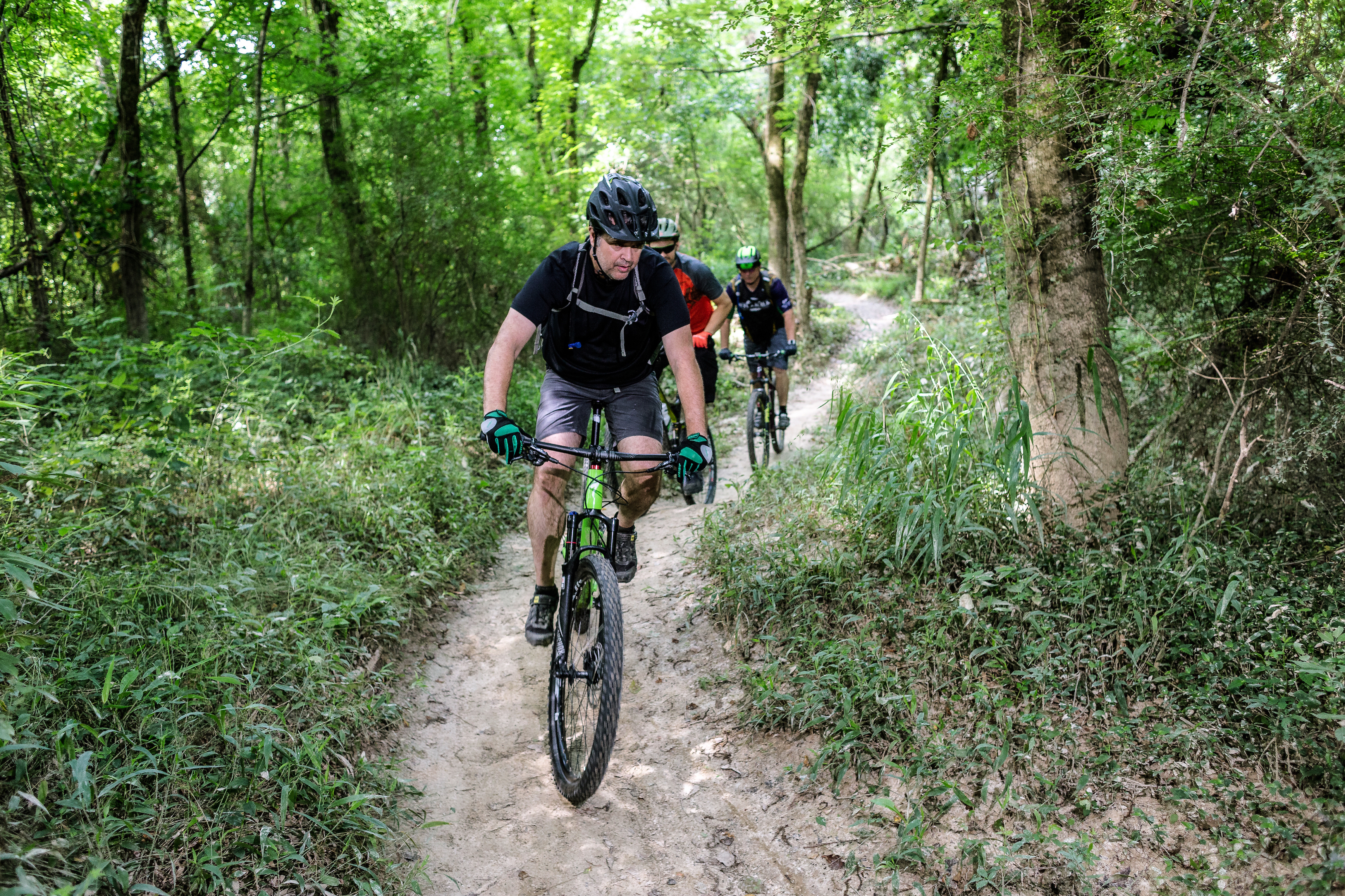 Bob Walker is the association's president. Members of the group often spend a morning cleaning debris and branches from the trails and doing other maintenance before setting out for a ride.
---
Get on your bike and ride
Find out more about Baton Rouge Area Mountain Bike Association at bramba.org and on Facebook. BREC's Comite River/Kerry Stamey Bike Trails are at 8900 Hooper Road and open to the public sunrise to sunset. Restrooms, a water fountain, picnic areas and a bike wash can be found at the trailhead. A map of trails is available at brec.org.
---
This article was originally published in the August 2019 issue of 225 Magazine.