---
May 25
SOLO: A STAR WARS STORY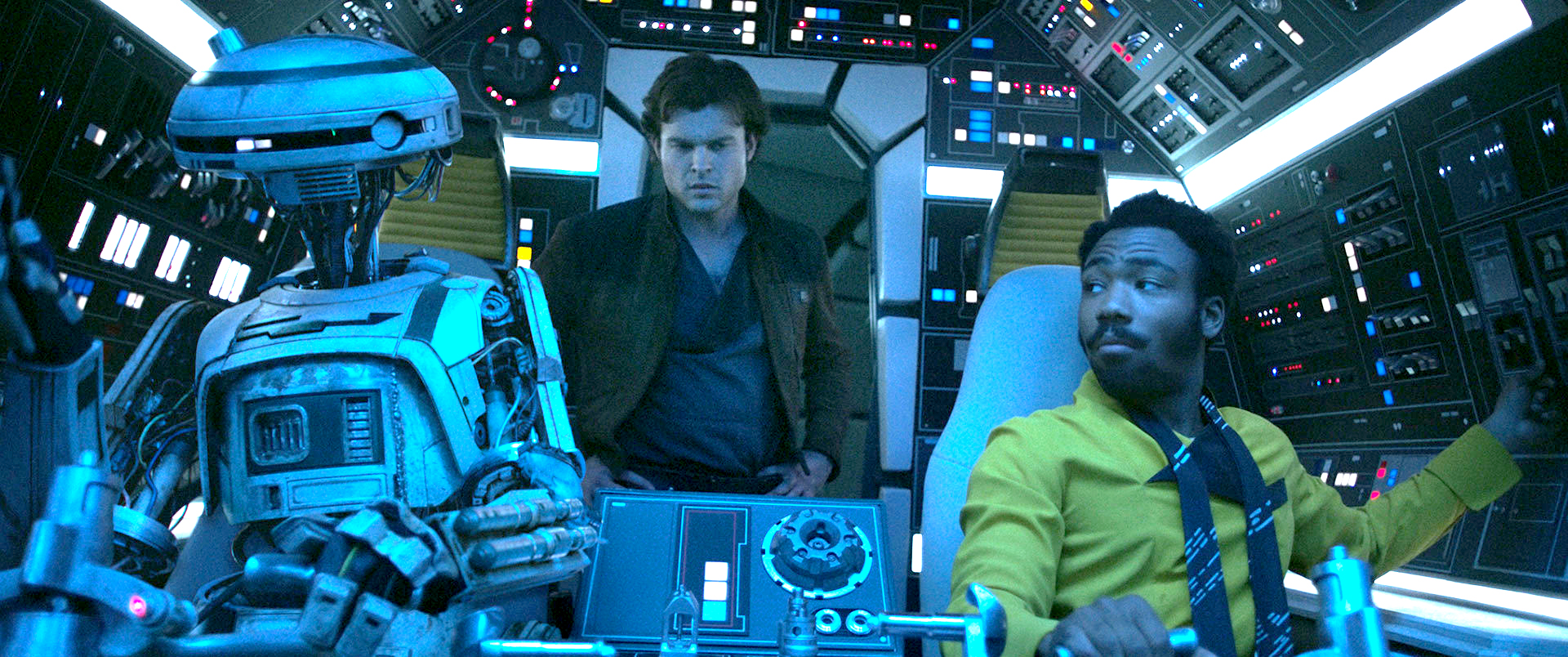 The gist: Now that we're working through a second Star Wars trilogy (and one standalone film with Rogue One), it's on to the origin stories! This one gives Han Solo his due, along with Chewbacca, Lando Calrissian and maybe a few others.
The stars: Alden Ehrenreich, Woody Harrelson, Emilia Clarke, Donald Glover, Thandie Newton
The good: Lucasfilms is riding high after The Last Jedi. Even though this isn't exactly moving the Star Wars universe forward, it's showcasing some much-loved characters.
The bad: Filming took a while, due to some directing shakeups. That led to Ron Howard taking charge—probably the best outcome, though it still shows the film has been on shaky ground.
Recommended if you like: Donald Glover sporting a '70s stache, cantinas, anytime Star Wars took you to the rough outer edges of the galaxy where everyone looked like a Mad Max extra
---
June 8
OCEAN'S 8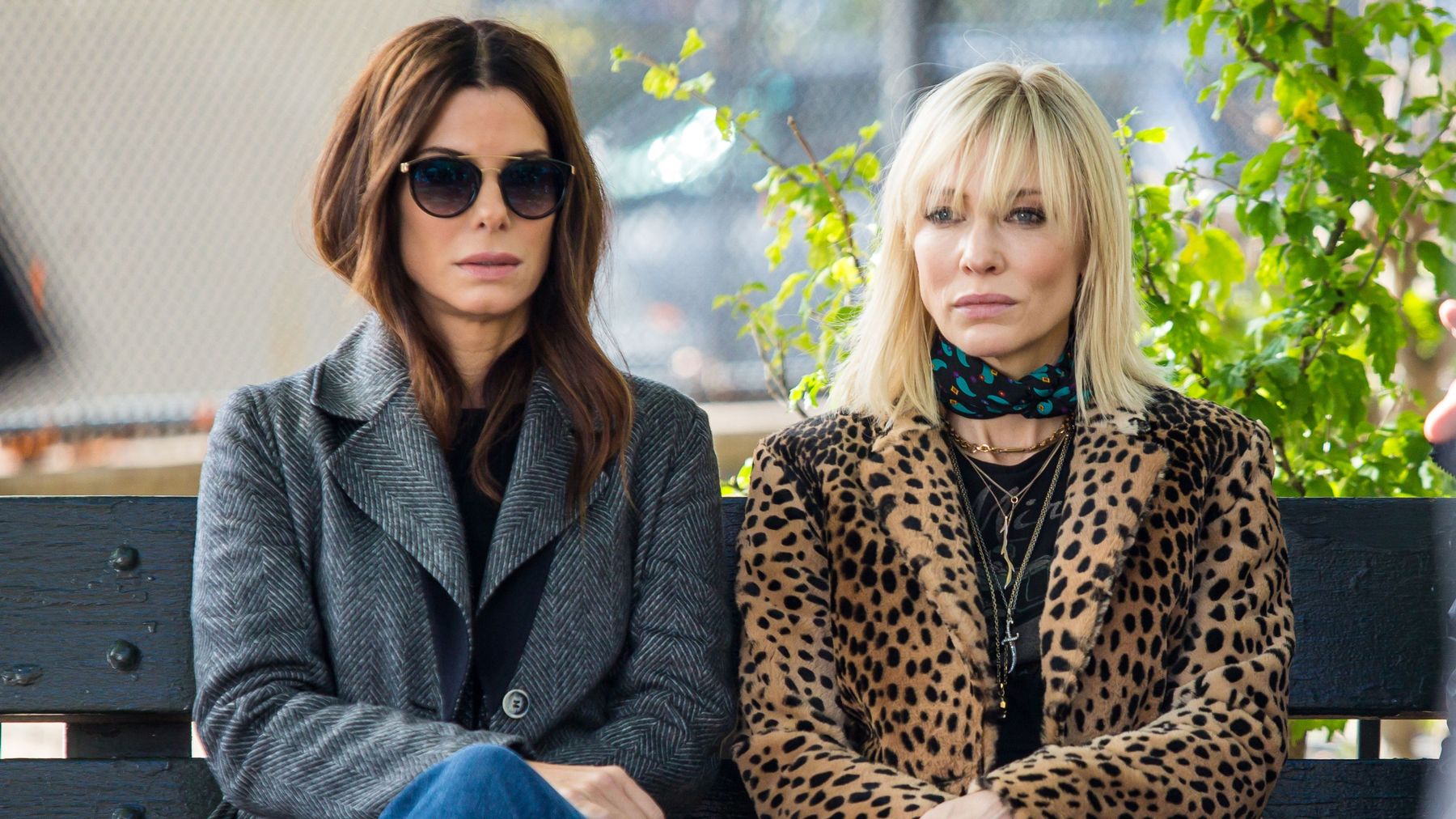 The gist: Danny Ocean's estranged sister, Debbie, convenes a group of con artists to pull off a jewelry heist at the Met Gala.
The stars: Sandra Bullock, Cate Blanchett, Mindy Kaling, Sarah Paulson,
Rihanna, Helena Bonham Carter, Anne Hathaway
The good: The all-female lead cast is pretty great. With the setting at the star-studded Met Gala, there are sure to be plenty of celeb cameos.
The bad: Gary Ross replaces Steven Soderbergh, who steps out of the director's chair for the fourth film in a franchise he helped reboot. Soderbergh's fast-paced, gritty style might be missed here.
Recommended if you like: Covert conversations on park benches, characters saying they quit the game years ago only to be pulled back in within a few minutes, Blanchett putting Brad Pitt's flashy suits in the other Ocean's movies to shame
---
June 8
HEREDITARY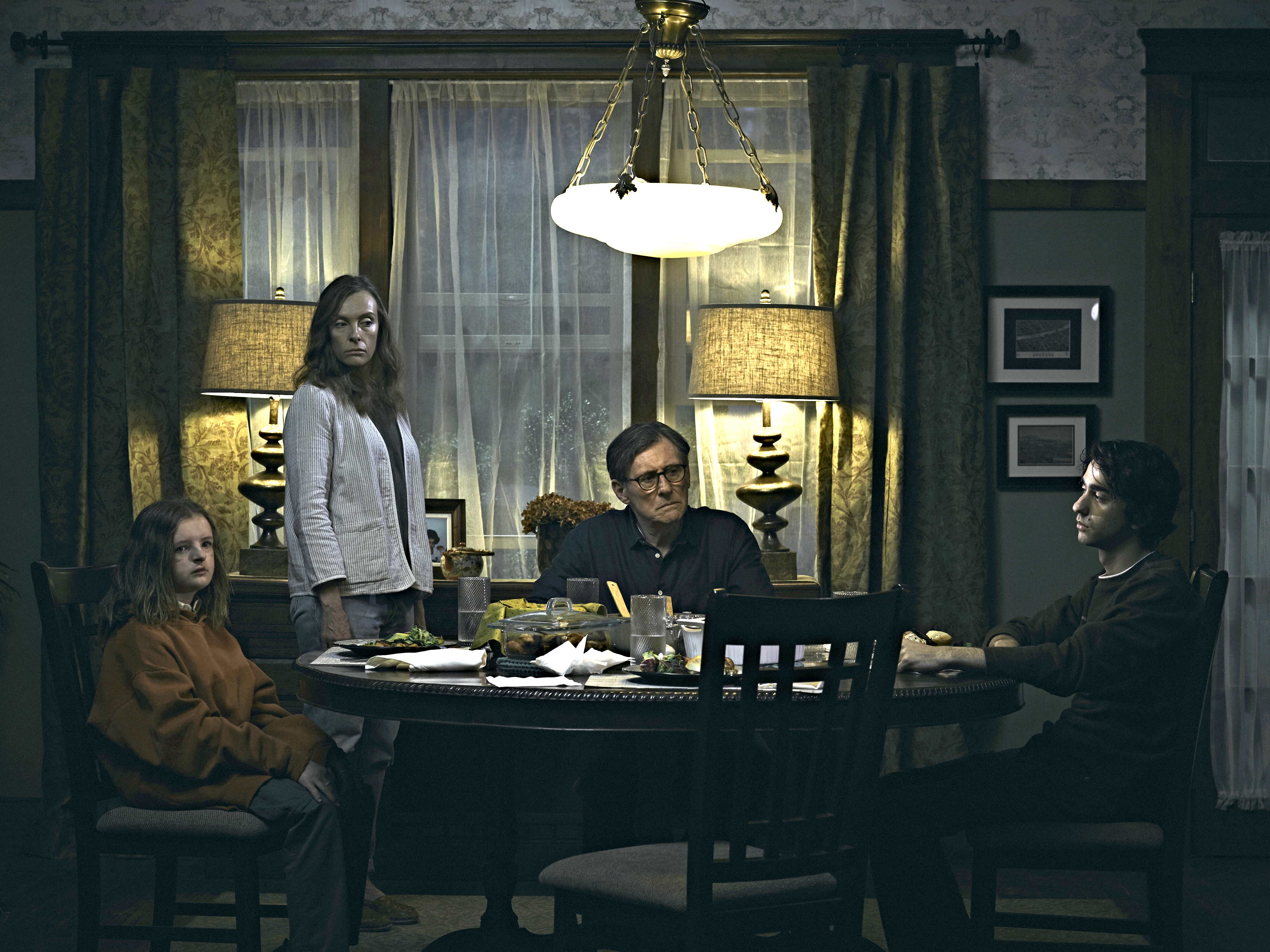 The gist: A family starts to unravel after Grandma dies and they learn more about her secretive, possibly occultish past.
The stars: Toni Collette, Gabriel Byrne, Alex Wolff, Ann Dowd
The good: It got stellar reviews at Sundance for Collette and Wolff's unhinged performances and its family tragedy storyline that mixes top-notch horror with substance.
The bad: It may be a little too extreme for some moviegoers, and its jittery, twitchy trailer recalls mother!, which was, well, something.
Recommended if you like: Art-horror films about cursed families like Rosemary's Baby or The Babadook, the creepy-quiet kid archetype, uncanny dollhouse reproductions of an already-spooky real house
---
June 15
INCREDIBLES 2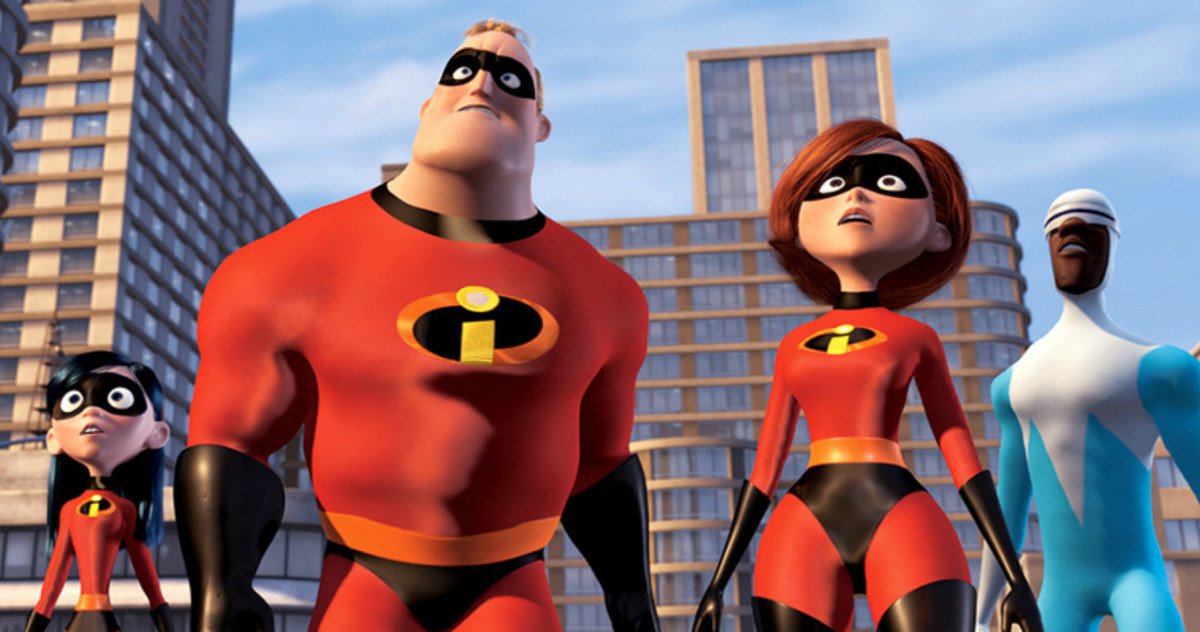 The gist: ElastiGirl goes off on a mission while Mr. Incredible takes on the role of stay-at-home dad. Also, baby Jack-Jack is starting to blow things up with his new powers.
The stars: Voice work from Holly Hunter, Craig T. Nelson, Sarah
Vowell, Samuel L. Jackson
The good: The first Incredibles was packed with stylized visuals, excellent sound design and great spy-movie-in-animated-form action. This looks to continue that trend.
The bad: The trailers seem to lean too heavy on the hijinks of Mr. Incredible changing diapers and running the house, which may get a little tired.
Recommended if you like: 1960s and '70s-era Bond movies, midcentury furniture, the return of Edna Mode, the dangers of caring for a baby who also has laser vision
---
June 15
TAG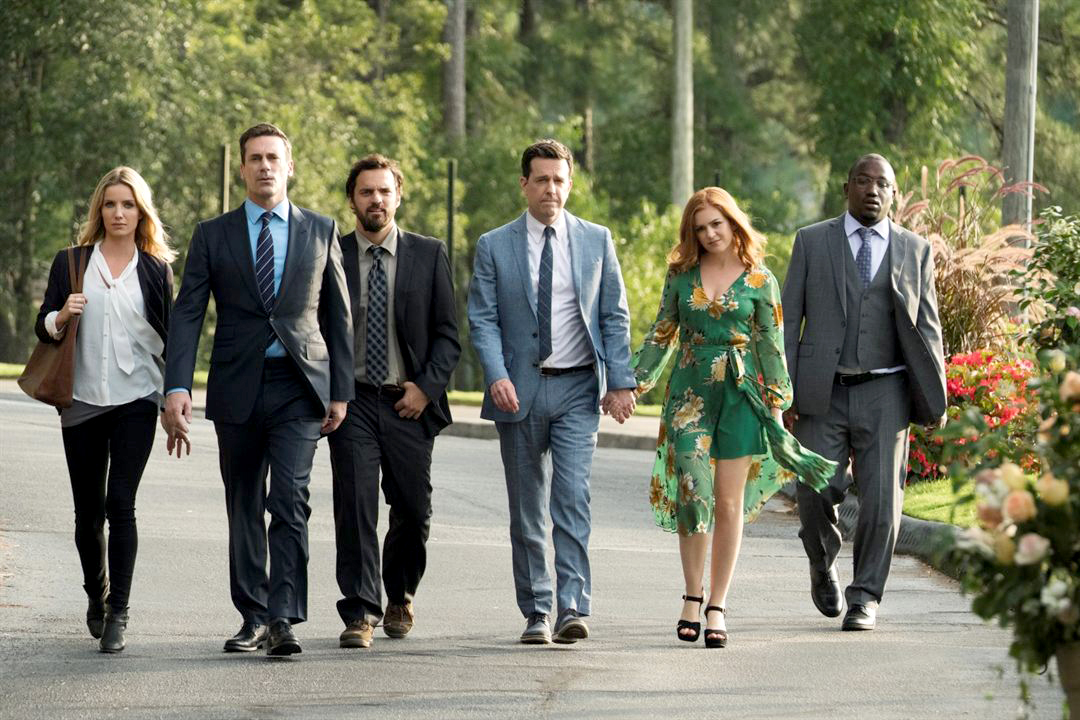 The gist: Five best friends have been competing in the longest-running game of tag ever. Now, the one member who has never been tagged wants to retire from the game.
The stars: Ed Helms, Jake Johnson, Isla Fisher, Hannibal Buress, Jon Hamm, Jeremy Renner
The good: The comedic cast looks great, the physical comedy is there, and Renner seems to be playing up his Avengers fight skills.
The bad: Inspired by a Wall Street Journal article, it's possibly the most low-stakes "based on a true story" film we can think of.
Recommended if you like: Golf cart races, slow-motion fight sequences, dodging flying doughnuts (also in slow motion), silly childhood games
---
June 22
JURASSIC WORLD: FALLEN KINGDOM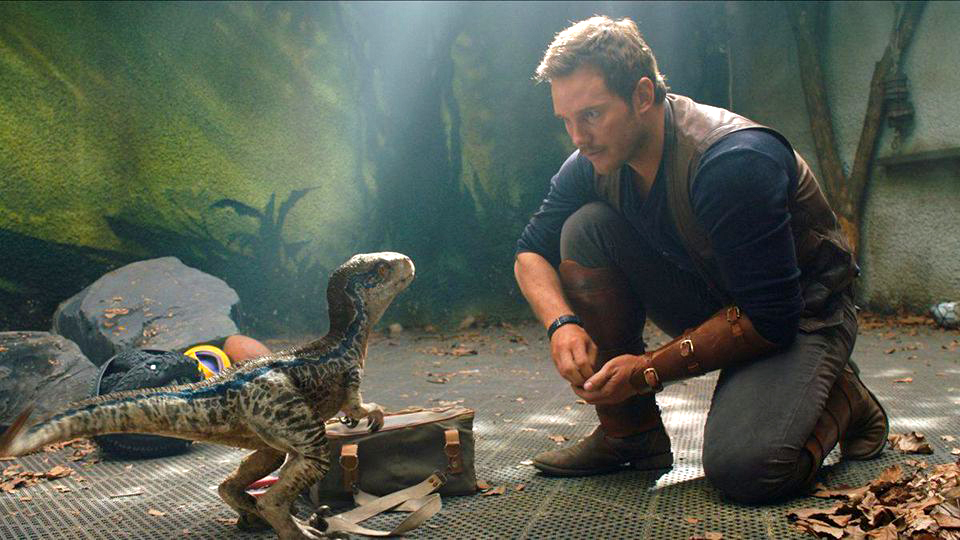 The gist: It's four years later, and the duo from the 2015 reboot is back on the now-abandoned theme-park island to save the dinosaurs from an impending volcanic eruption, as well as dodge a genetically engineered new dinosaur species.
The stars: Chris Pratt, Bryce Dallas Howard, Jeff Goldblum, B.D. Wong
The good: Jurassic World was a $1.6 billion worldwide success, so it's got a built-in audience. Plus this one seems to be aiming for jump scares rather than spectacle … save for that volcano.
The bad: The introduction of a hybrid dinosaur might indicate the writers are running low on ideas?
Recommended if you like: Tropical locations drenched in rain, that scene in the first Jurassic Park where they are trying to outrun the herd of gallimimus—but with a lot of other dinosaurs in the mix, hoping Goldblum will deliver his "Life, uh … finds a way" line again
---
June 29
SICARIO: DAY OF THE SOLDADO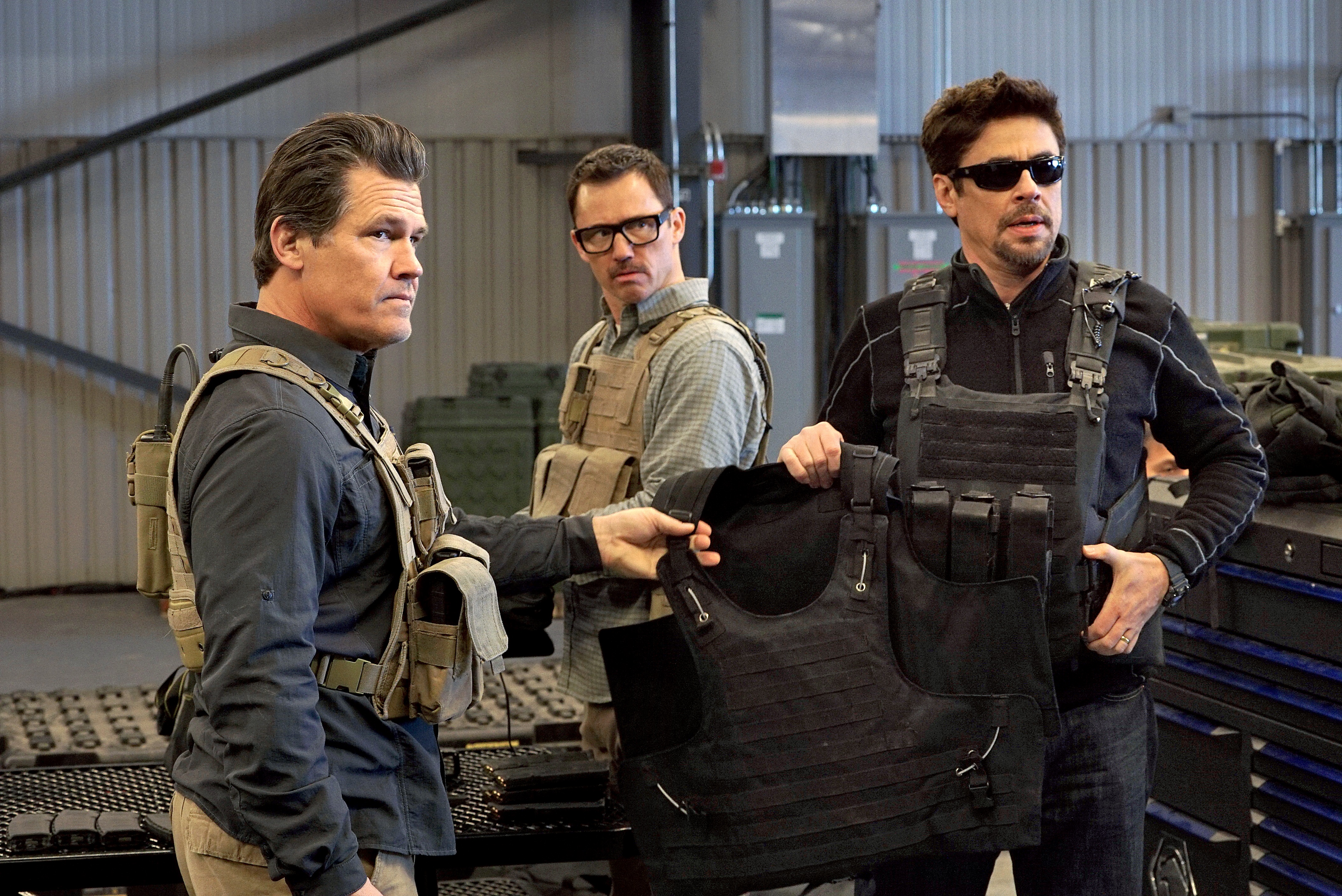 The gist: The sort-of sequel to 2015's Sicario reunites that film's two leads to take on the drug trade at the U.S.-Mexican border by deliberately inciting an all-out-war between cartels … because America.
The stars: Josh Brolin and Benicio del Toro return with Catherine Keener
The good: The gritty and violent first film was a success thanks to its twists and turns of alliances and vendettas. Focusing on del Toro's undercover operative seems like a good move for this quasi-standalone film.
The bad: The timing and subject matter—border security, drug trade, terrorism—might be either right on the money or polarizing for moviegoers.
Recommended if you like: A muted color palette, blackhawks over desert landscapes, law enforcement officers arguing over who has jurisdiction
---
July 6
SORRY TO BOTHER YOU
The gist: A low-level telemarketer in Oakland moves up the corporate ladder when he learns how to use his "white voice" on calls—then things get a whole lot weirder.
The stars: Lakeith Stanfield, Tessa Thompson, Armie Hammer, Steven Yeun, David Cross
The good: It was hailed at film festivals for being a bold, brash satire, and Stanfield—memorable in Get Out and Atlanta—is clearly ready to carry a film.
The bad: Bouncing from absurdist comedy to sci-fi and even horror, critics also called the film messy, which might mark this as a cult favorite rather than one to garner wide appeal (and wide release).
Recommended if you like: Awkward laughter in a movie theater, Idiocracy meets Black Mirror, Tobias Fünke quotes from Arrested Development
---
This article was originally published in the May 2018 issue of 225 Magazine.