Performers, artisans and medieval enthusiasts will travel back in time to the fictional "Village of Albright" starting this weekend for the annual Louisiana Renaissance Festival nearby in Hammond.
The anticipated event will take place on Saturdays and Sundays from Nov. 4 to Dec.10 this year, with each weekend boasting a different theme, starting with "Romance & Masquerade" on Nov. 4-5 and "Viking" on Nov. 11-12.
Entertainers will perform acts from glassblowing to bubble artistry on a dozen stages scattered throughout the festival grounds, including shows from The Acadian Circus, a Baton Rouge troupe of over 40 Louisiana aerialists, strongmen, fire breathers and more.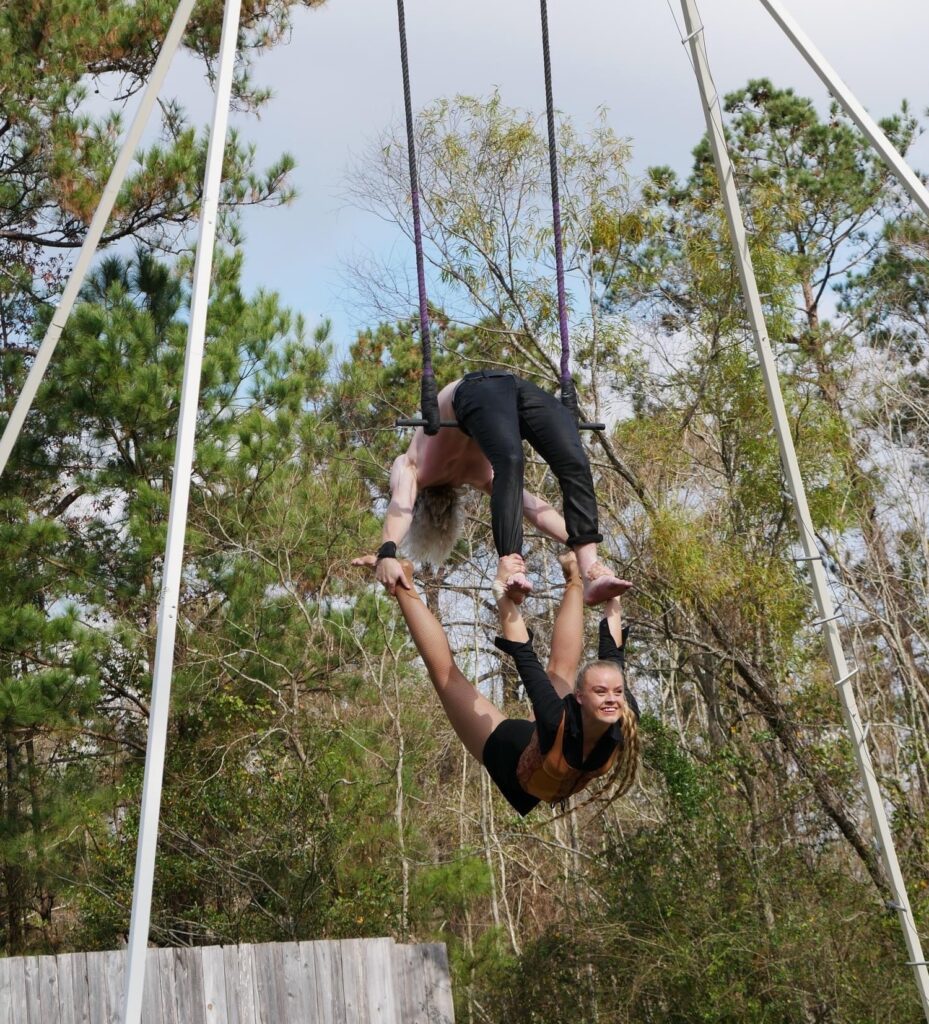 "As a performer, it's really fun for us to be able to be in character all day and share something that we love to do with other people," says The Acadian Circus co-owner Alaina Stuckey. "We love to make people laugh and to give an escape from reality. That's really what the circus is about."
In addition to watching performances, playing games and exploring the village, visitors can get a headstart on holiday shopping in a long line of shops featuring handmade items and uncommon finds.
"There are so many talented performers and vendors at the Renaissance Festival, and we are just honored to be a part of it," Stuckey adds.
Renaissance festivals are often known for their quintessential food and drink offerings, like turkey legs and fish and chips, but the Louisiana Renaissance Festival also hosts unique culinary experiences. Special exhibitions, like a mead tasting and Celtic feast, are available along with the classics.
View this post on Instagram

According to Stuckey, the Louisiana Renaissance is successful in its mission to create a fun and entertaining environment while being safe and educational.
"It's a really big detail for the state," she says. "They do a fantastic job of making sure that the experience is really quality for everyone that attends, from the food, to the shows, to the people poking fun at you in the streets and the costumes."
Tickets for adults and children ages 6 to 12 are sold online by day for $24.95 and $12, respectively, with additional charges for certain shows and experiences. Admission for children under 6 is free with the purchase of an adult ticket. Enthusiasts can also buy a season pass for $200 or a camping ground site by weekend.
Visit the Louisiana Renaissance Festival website or like it on Facebook for complete event schedules and vendor information.