Sponsored by: BREC
Lush rolling hills and ponds, friendly people, a little wildlife—oh and of course, golf carts. Couples are taking it outside and enjoying some quality time together in a fresh way. We caught up with Kristen and Sean Avocato, Taylor Tanoos and Jeremy Billings on BREC's Santa Maria golf course. Taking even one monthly golf outing together can add just the right spice to any relationship to keep things light and remember how much fun you can have together.
---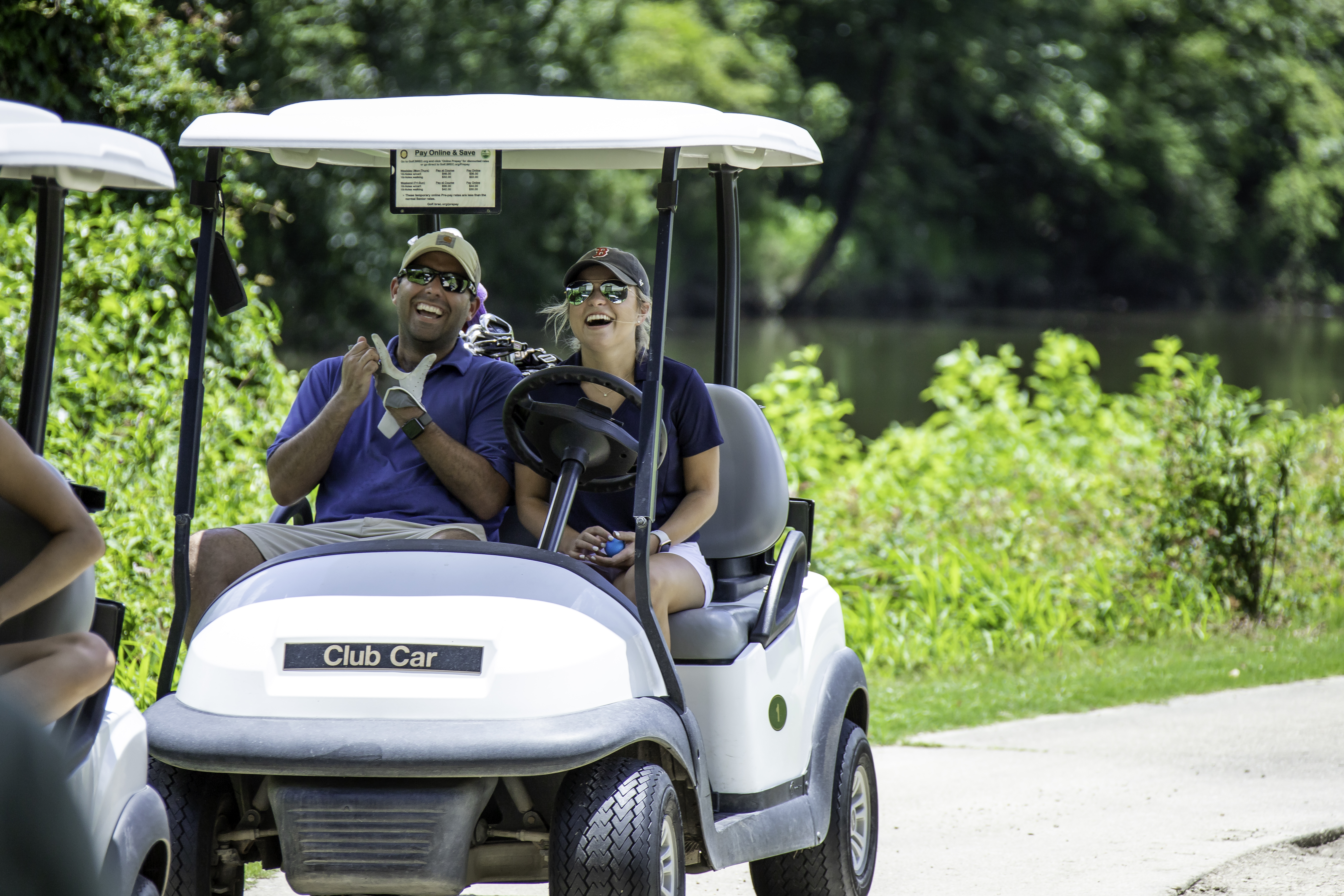 "I grew up playing at Santa Maria," Jeremy says fondly. "This course really holds up. I regularly bring business associates here since it's an impressive and pretty challenging course. Most of the time it's a few cold ones with my boys though."
---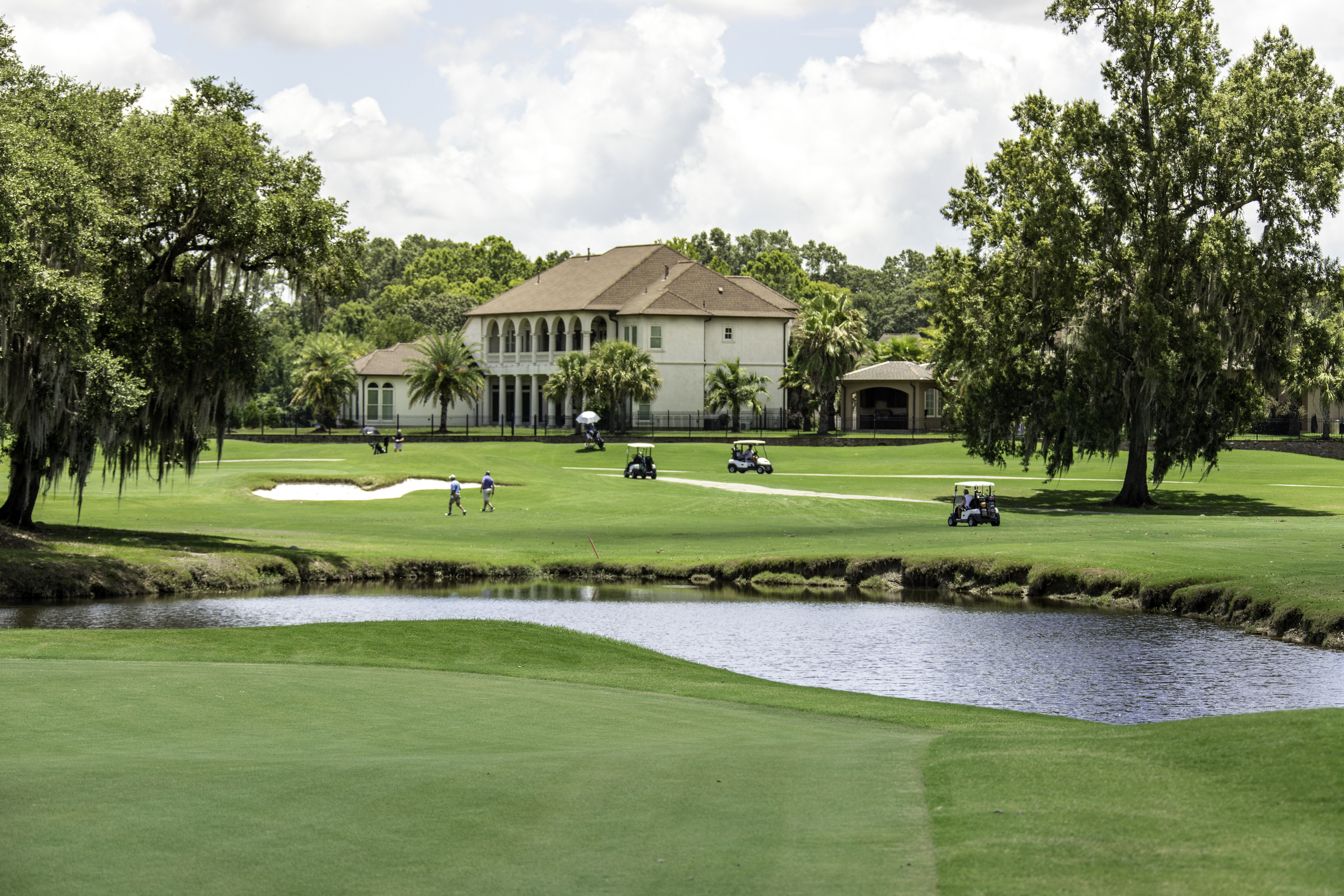 BREC's historic Webb and City Park courses were built in the 1920s, but BREC kept on putting with newer courses like Santa Maria and Beaver Creek, offering a challenge for players of any skill level. The last course designed by the legendary Robert Trent Jones Sr., Santa Maria's 18 holes take players through gorgeous greens and even include the occasional gator spotting, as the first six holes meander along Bayou Manchac. Visit golf.brec.org to learn more about the courses, upcoming events, and to book your tee time.
---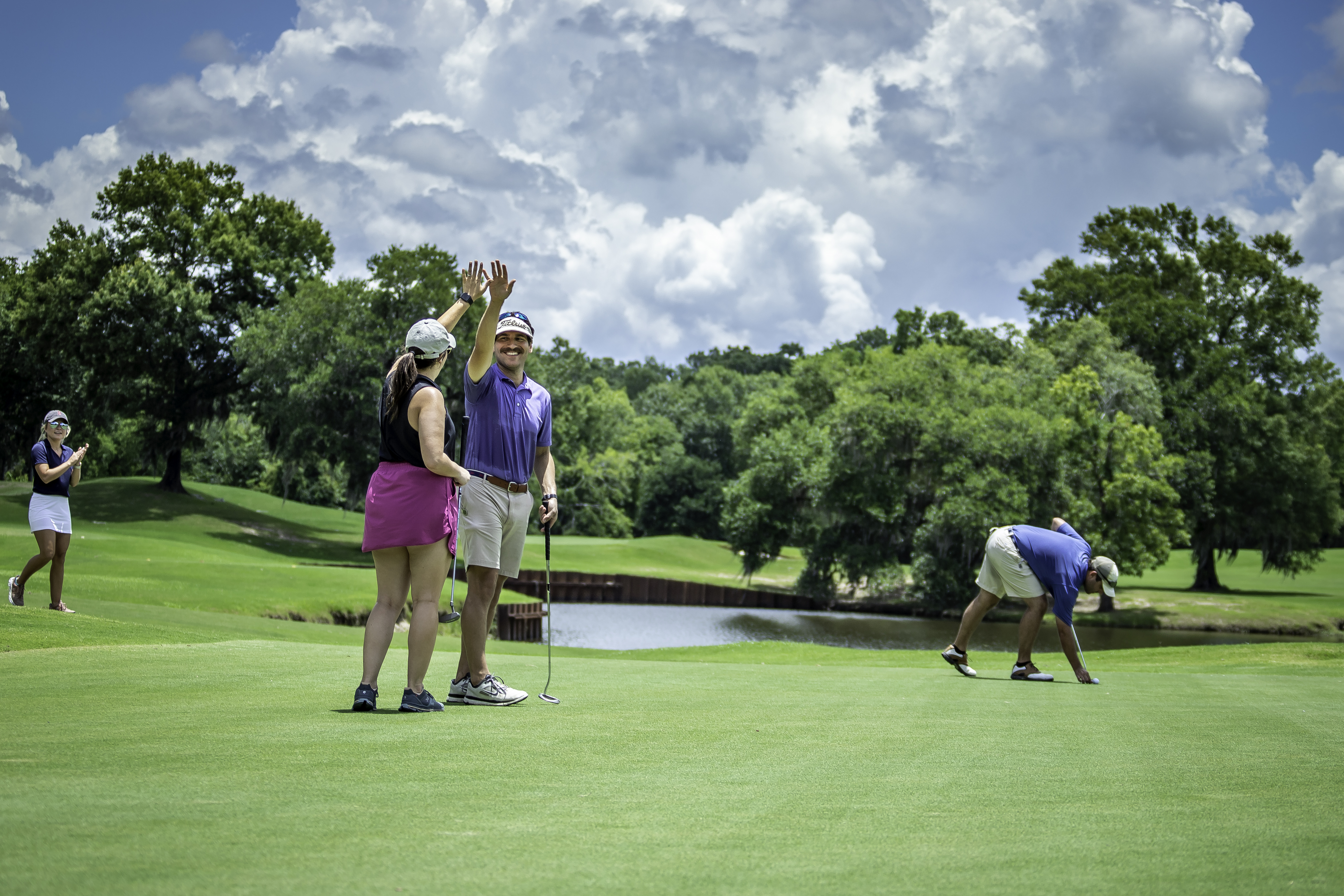 "I was so excited when he asked me to join him," Kristen smiles. "I love to actively participate in everything, and I am loving dressing the part in my cute golf skirts. I don't even play every hole, just the ones I like, and that's totally fine."
---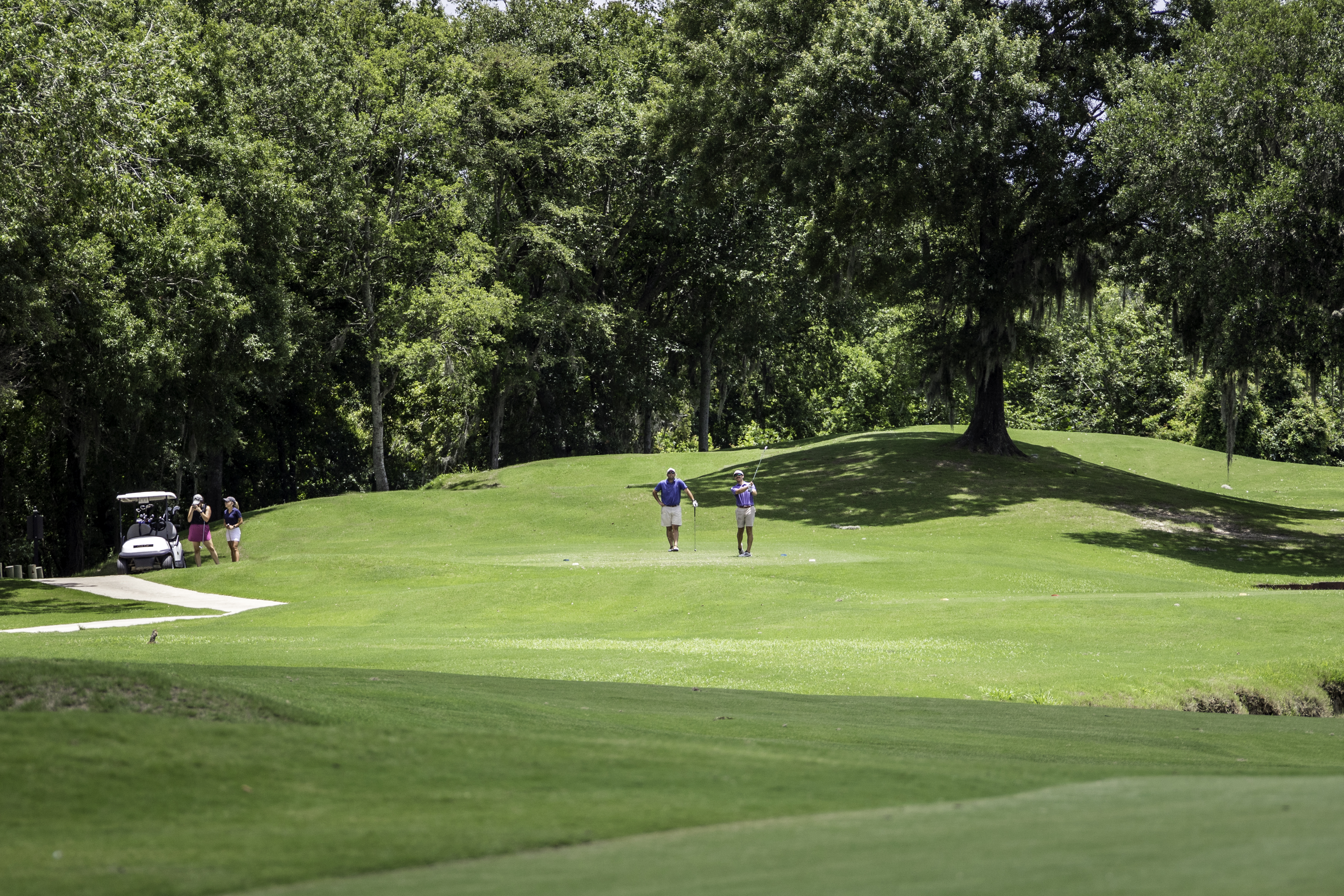 "We really started making it a regular thing during the whole social distancing thing when the cabin fever started," says Sean. "Now I still play a couple of times a week with the guys, but the four of us get together at least once or twice a month."
---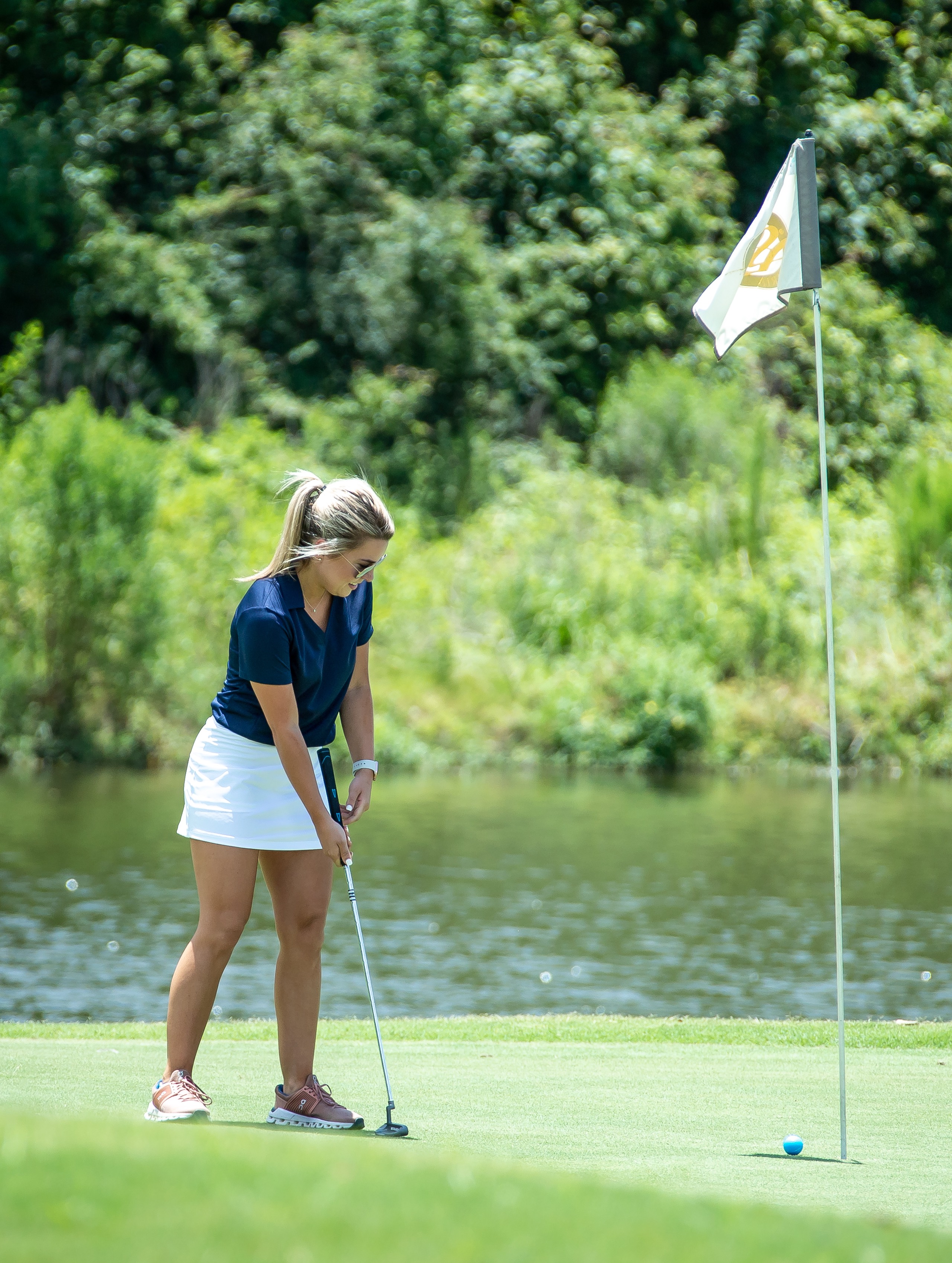 "I don't really play, but I'm learning," laughed Taylor. "I'm a nurse, so coming out here is more about relaxing than winning for me. I love spending an afternoon just driving the cart and having some fun together—out of the house but still safely distancing."
---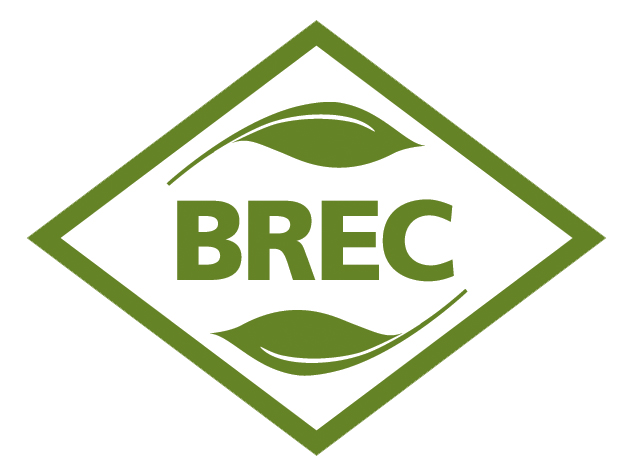 Visit golf.brec.org to learn more about the courses, upcoming events, and to book your tee time.
Photos by Holly Guess Photography