---
Mardi Gras is not just for New Orleans—and in Baton Rouge, it's not just relegated to downtown, either. Mardi Gras krewes have popped up around the Capital Region, including several new ones in the past decade. Each one has its own unique style and flair, representing the city's different neighborhoods and cultures. Most recently, Scotlandville joined the fun.
In 2020, local nonprofit North Baton Rouge Now started the Krewe of Oshun with goals to give the people of Scotlandville and the north Baton Rouge region a parade of their own. Byron Washington, the president of both the new krewe and North Baton Rouge Now, thought a Mardi Gras parade would be a strong way to stimulate the economy in the local community.
"There are no (other) Mardi Gras parades in north Baton Rouge," Byron says. "Before we started the Krewe of Oshun, we didn't have a historically Black Mardi Gras parade. We did some research and discovered that there used to be one in the early 1920s, but it got discontinued."
Now, the krewe is preparing for its third parade and festival in 2023. And it has plans to be bigger and better, working closely with community leaders to make the event one to remember. This year's theme is "Black Excellence." Paradegoers and participants alike are encouraged to get creative in how they incorporate the theme into their costumes and floats. The parade is scheduled for Feb. 4, right at the start of Black History Month, so all representations of Black excellence are welcome.
"We are growing every year," Byron says. "We are all kind of writing our own story collectively."
The parade floats will throw beads, teddy bears, custom items from sponsors, candy and more goodies suitable for children. Organizers are also developing a signature Krewe of Oshun throw.
The parade route was designed to showcase the Scotlandville area. It starts on Harding Boulevard, makes a left on Scenic Highway, goes to 72nd Street and then passes over the overpass to Howell Boulevard.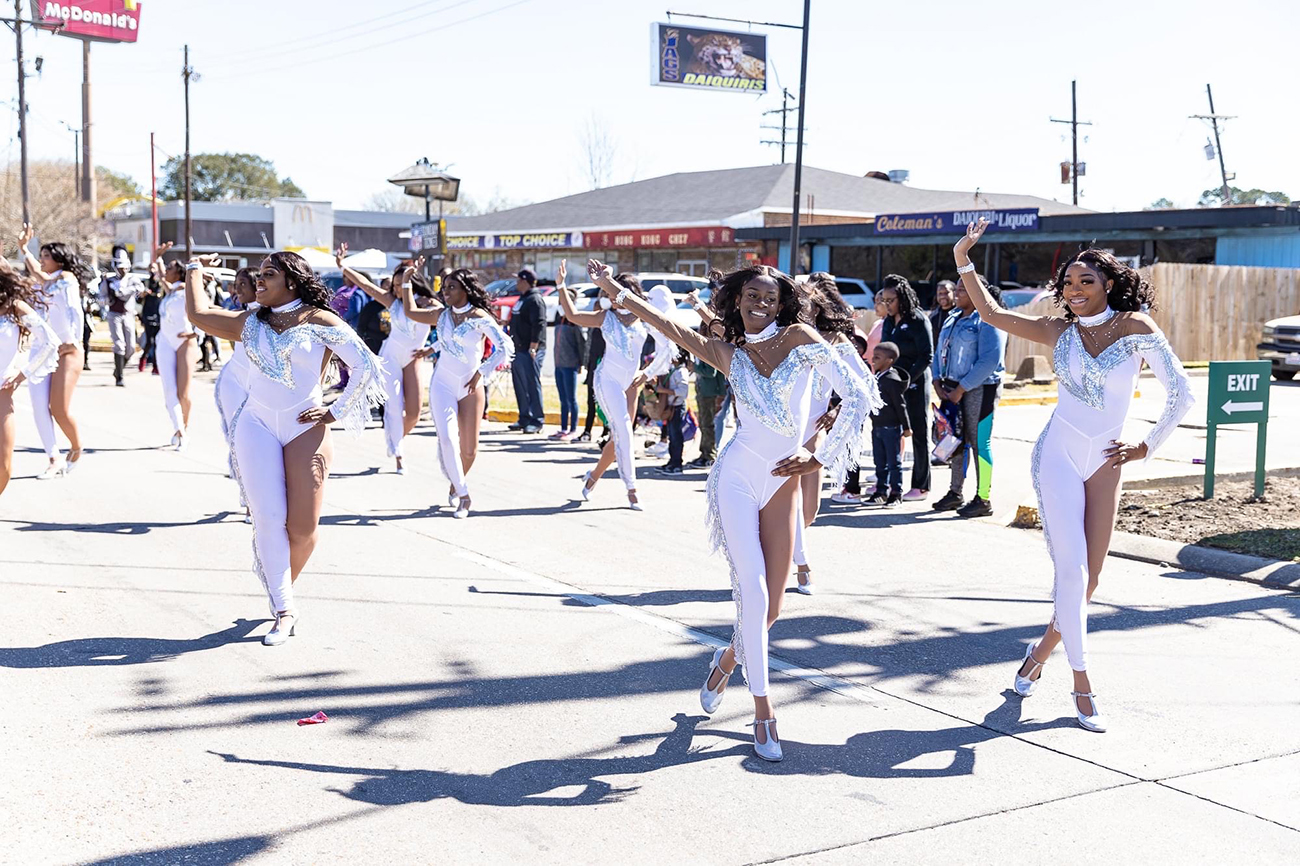 "We are showcasing the best of north Baton Rouge," Byron says. "Oshun is an African water deity, emphasizing rebirth, renewal and growth. With us being a city on the banks of the Mississippi River, it fits our aim while paying homage to the region we come from."
The festival immediately follows the parade's conclusion on Howell Boulevard. There will be live music and performances by local artists, plus vendors selling items like food, clothing, jewelry, books and gifts. Arts and crafts stations will give children the chance to make their own Mardi Gras throws. Adults can connect with community resources at sponsors' tables .
"We want Baton Rouge and the surrounding areas to come out and have fun," Krewe of Oshun project manager Janel Washington says. "Establishing who we are in Baton Rouge is key and critical. We want our community to get involved and make it their own."
Want to support the Krewe of Oshun? Follow it on Instagram (@kreweofoshunbr), email it at [email protected], or if you want to join the krewe and be a participant, you can register on Eventbrite at kreweofoshunbr2023.eventbrite.com. Participants and sponsors can apply until Jan 10, 2023.
---
This article was originally published in the January 2023 issue of 225 magazine.