---
From the interstate, the Lafayette exits don't offer much of a view into the core of this city. But take the offramp south at Evangeline Throughway to check out a compact downtown that's gone through a renaissance similar to ours. Restaurants, bars and art galleries abound along Jefferson Street, which gets lively on weekend evenings, and several parks and plazas host weekend concerts as well as one of the largest music festivals in the state every spring: Festival International de Louisiane.
---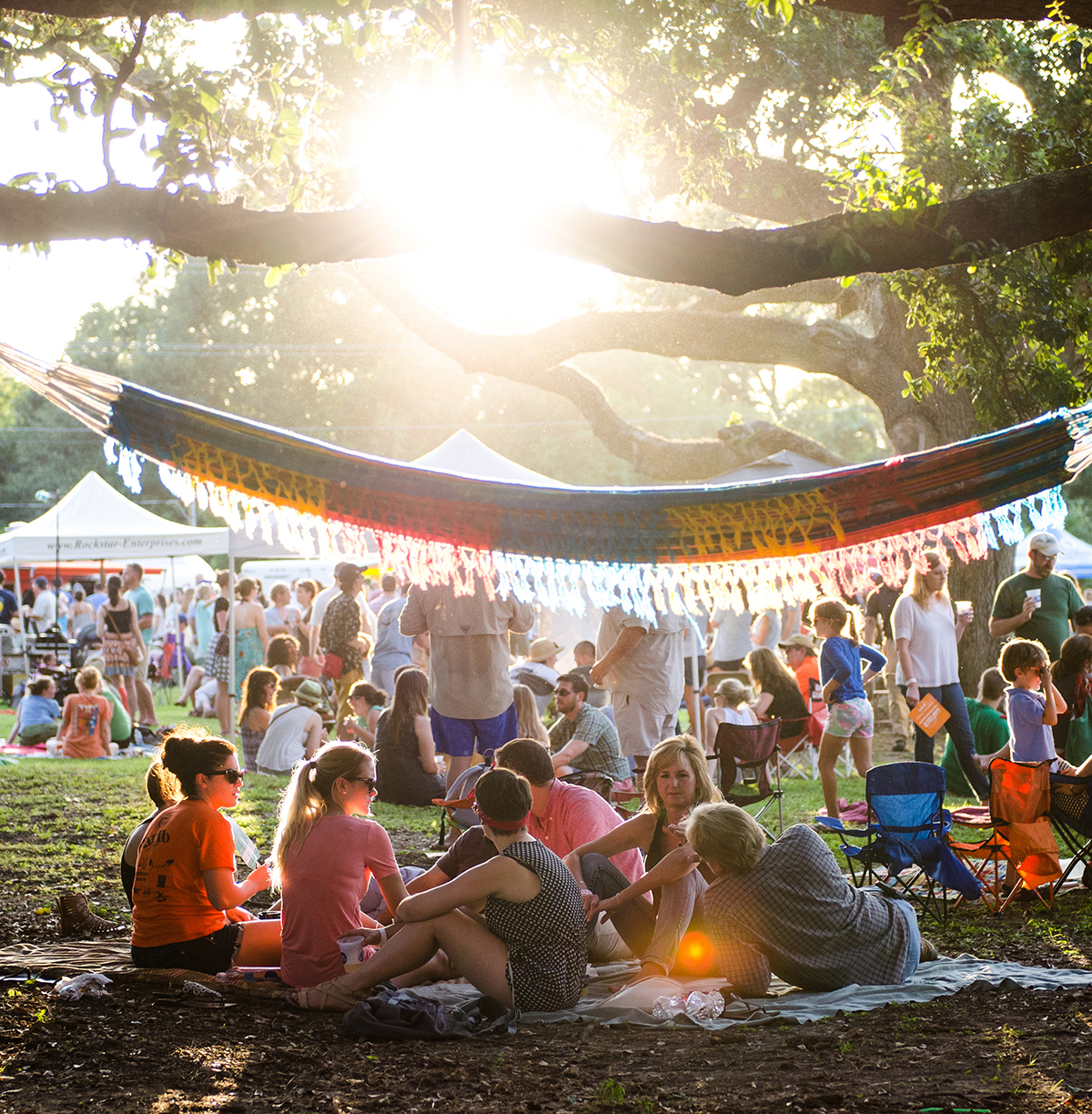 Head out Saturday morning, and make your first stop Moncus Park (2913 Johnston St.), not far from downtown. It was once a sprawling horse farm—many still call it that—and while plans are in the works to convert the 100 acres into an expansive green space, you can get a peek into its future through its Saturday morning Farmers and Artisans Market.
---
Join the brunch line at Blue Dog Café (1211 W. Pinhook Road) for a classy, buffet-style brunch with live music and savory grillades, or head downtown for brunch fare among the trendy crowds at The French Press (214 E. Vermilion St.).
---
Get some culture at the Acadiana Center for the Arts (101 W. Vermilion St.), which underwent a shiny, contemporary expansion several years ago. Its large galleries offer impressive, forward-thinking exhibits, and there's usually an evening performance in the main theater. Just down the street, the Lafayette Science Museum (433 Jefferson St.) and the Children's Museum of Acadiana (201 East Congress St.) offer great displays and activities for kids.
---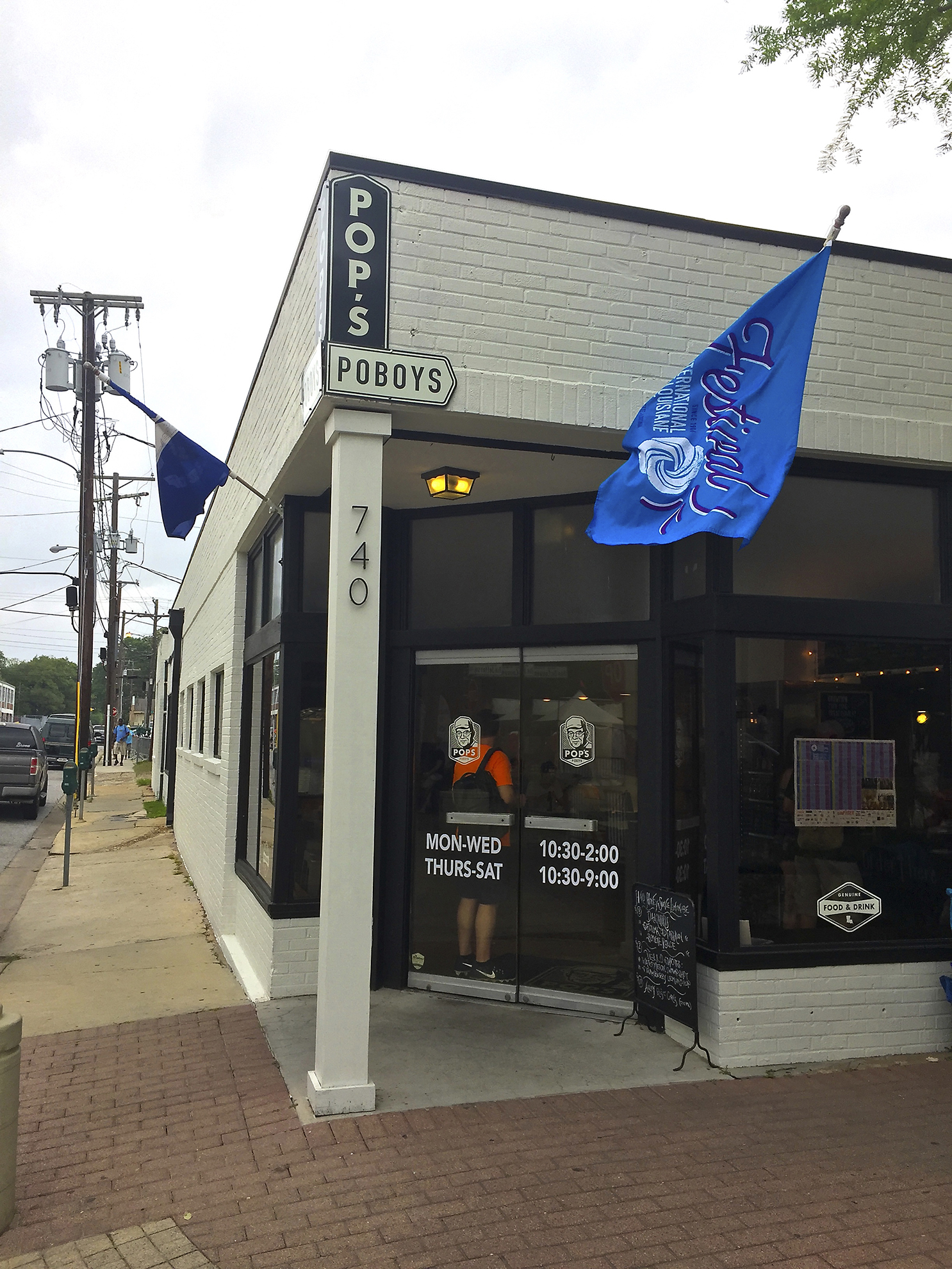 Lunchtime means good Cajun meats like boudin, smoked sausage and barbecue plates at Johnson's Boucaniere (1111 St. John St.) or classic and creative twists on po-boys at Pop's Poboys (740 Jefferson St.), such as a Surf & Turf with roast beef and fried oysters.
---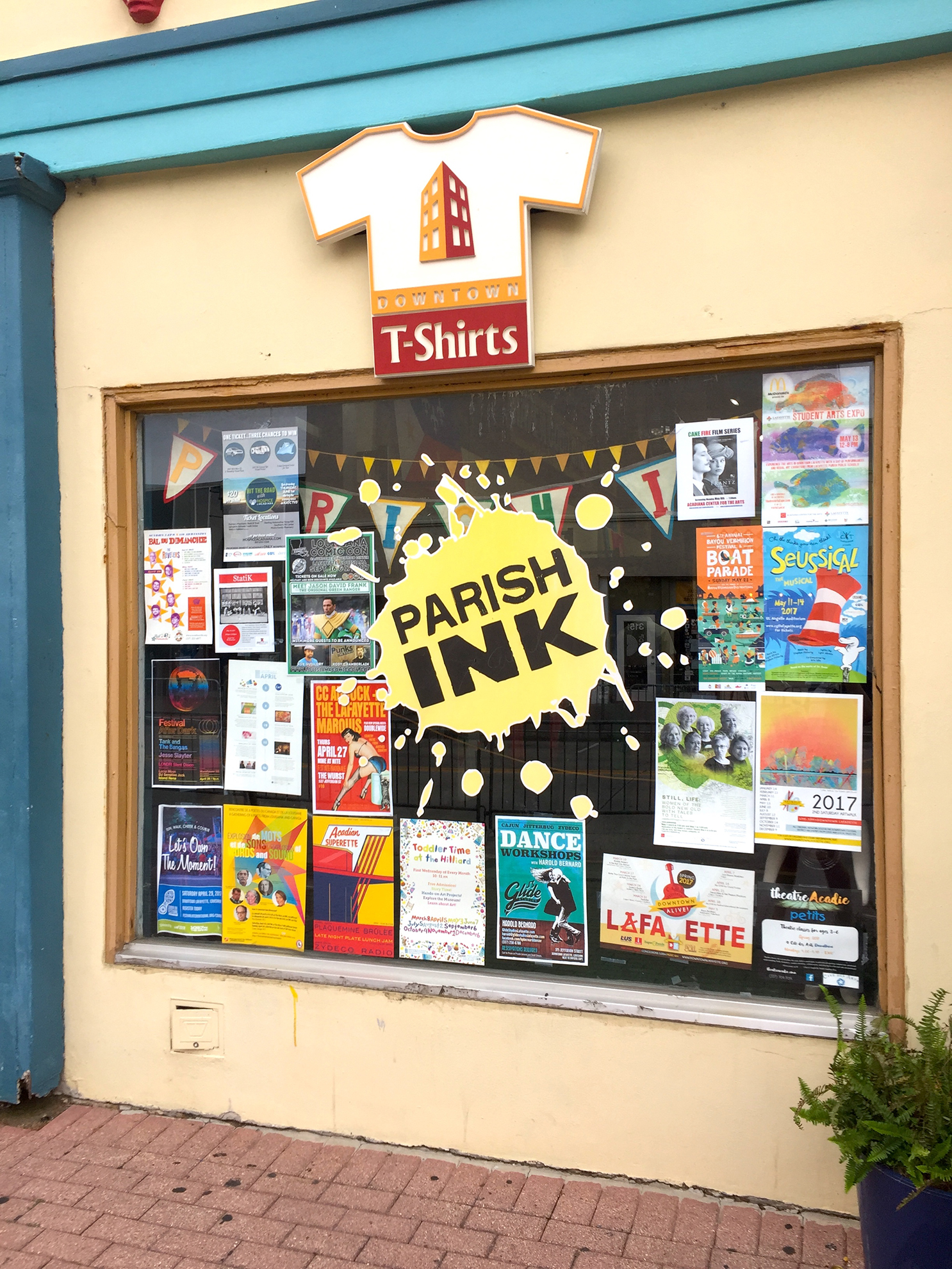 Genterie Supply Co. (408 Jefferson St.) started out as a small space with a carefully selected inventory of hip men's clothing and grooming supplies. It's since taken over an expanded space on Jefferson, adding clothing for women and goods from local makers as well. Hipsters rejoice! On the next block, Parish Ink (310 Jefferson St.) is where you'll find those cleverly designed T-shirts, enamel pins and patches everyone seems to be wearing to celebrate their Louisiana roots.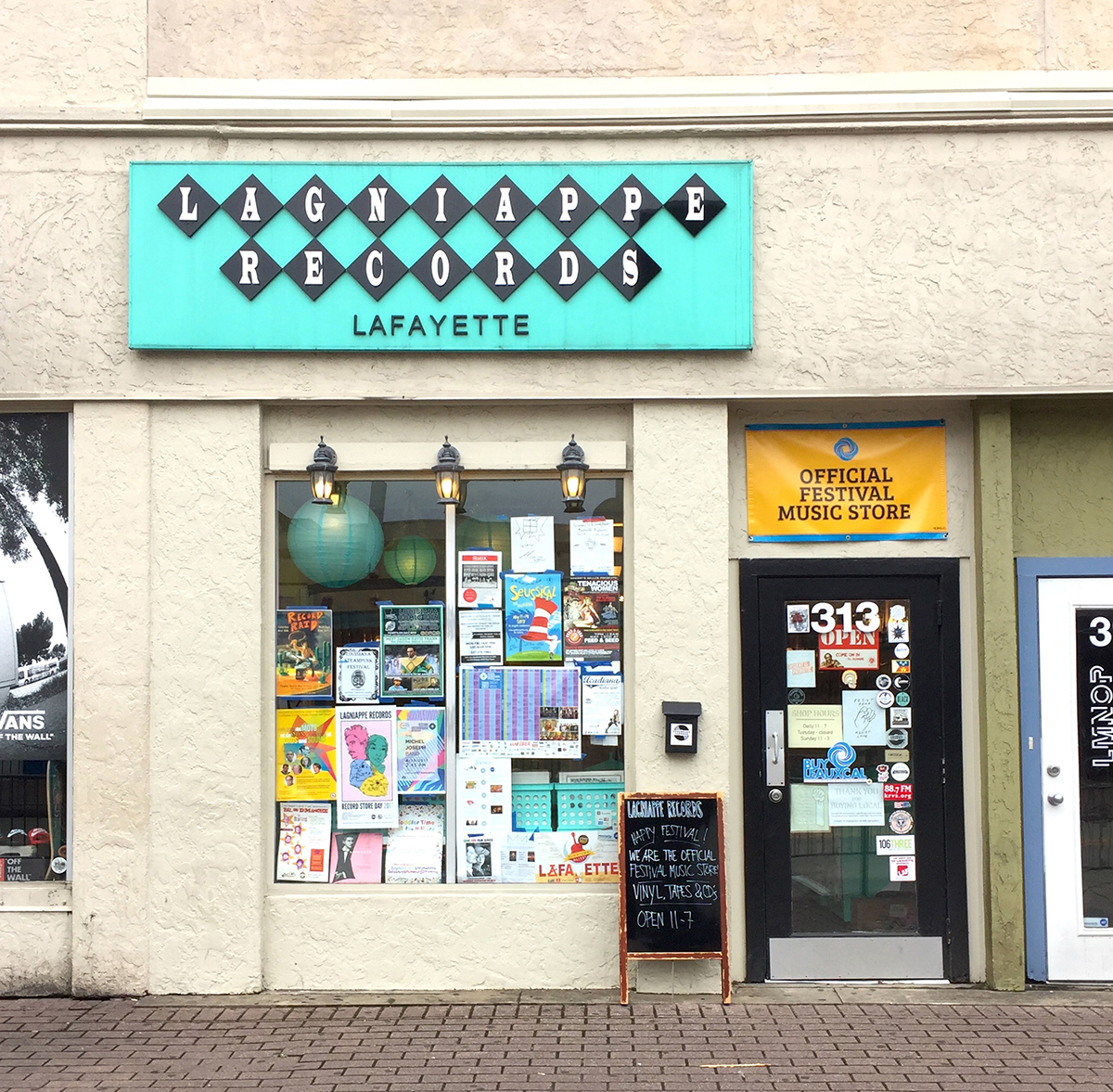 Across the street, pop into Lagniappe Records (313 Jefferson St.). The former Baton Rouge record shop has become a staple on the Lafayette music scene.
---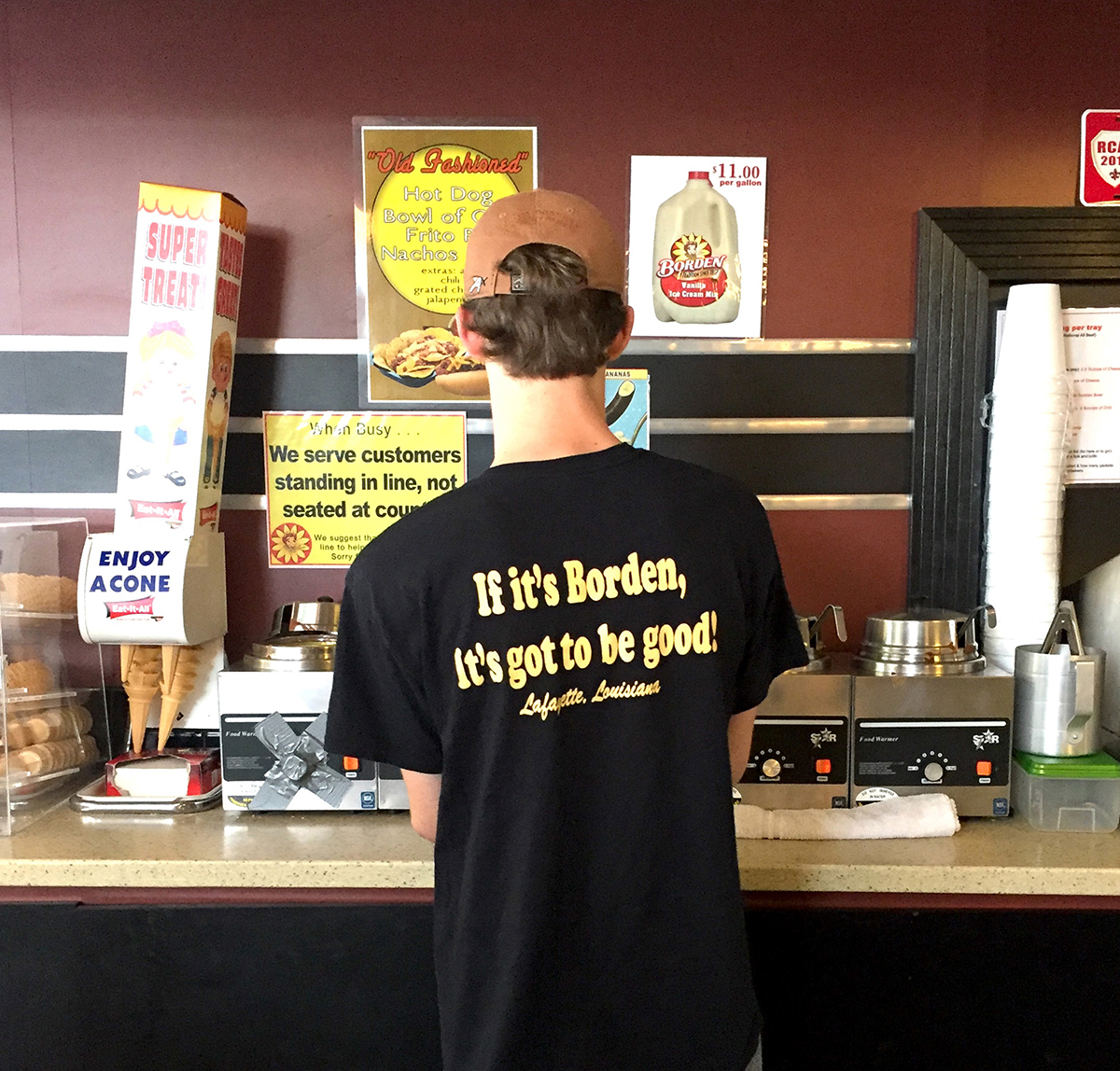 Get your coffee fix and do your research on Rêve Coffee Roasters (200A Jefferson St.) before it joins the Baton Rouge scene when White Star Market opens in Mid City. Want something sweeter? Pop into Borden's Ice Cream Shoppe (1103 Jefferson St.) for nostalgic ice cream cones, floats and ice cream sodas.
---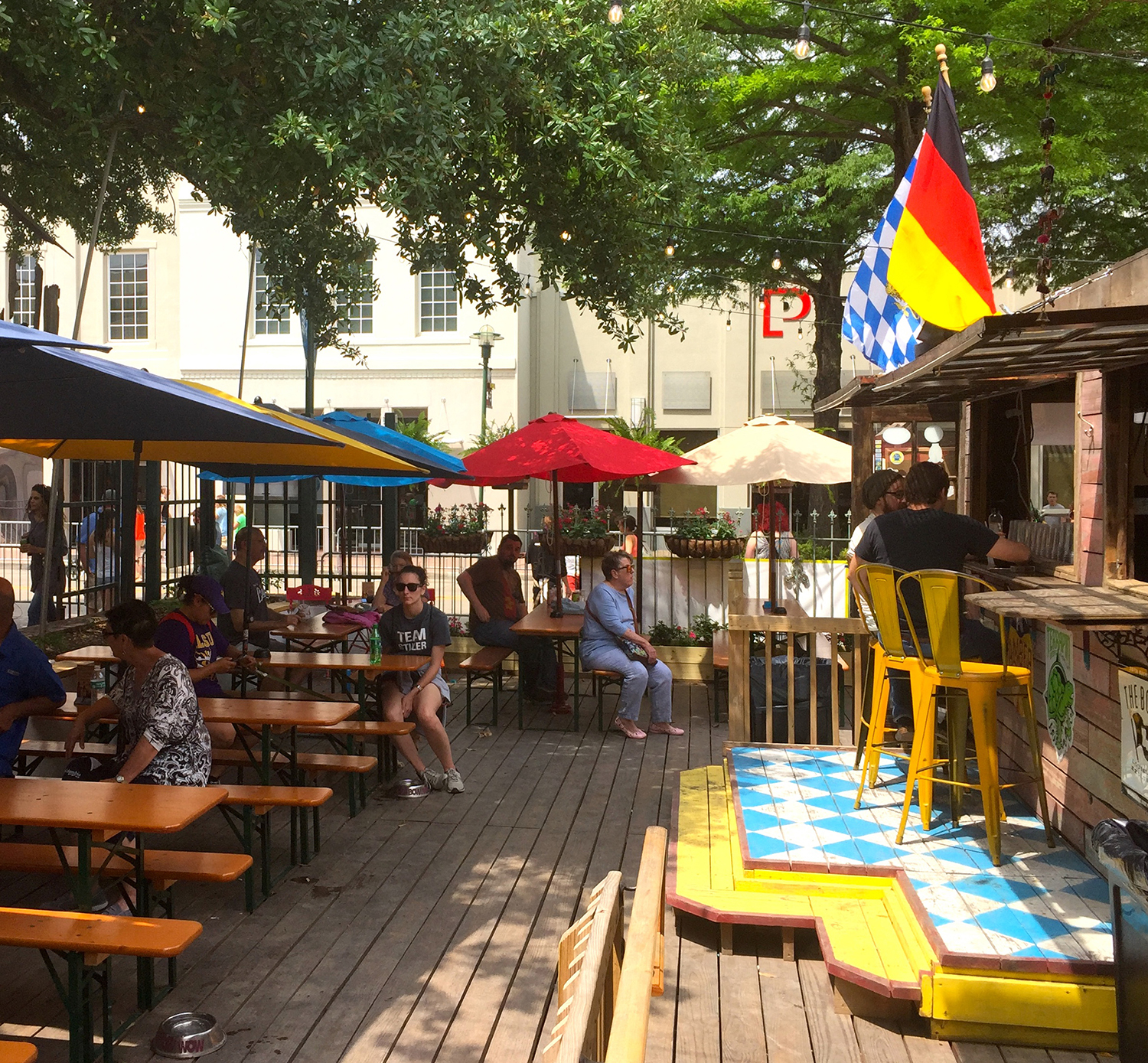 Raise a mug and lounge in the shade at The Wurst Biergarten (537 Jefferson St.), which is entirely open-air and serves up plenty of Louisiana brews on draft and by the bottle. Saunter over to Pamplona Tapas Bar (631 Jefferson St.), which brought the Spanish tapas trend to Lafayette during its peak, and still serves as a go-to for great seasonal cocktails and snacks in a romantic setting.
---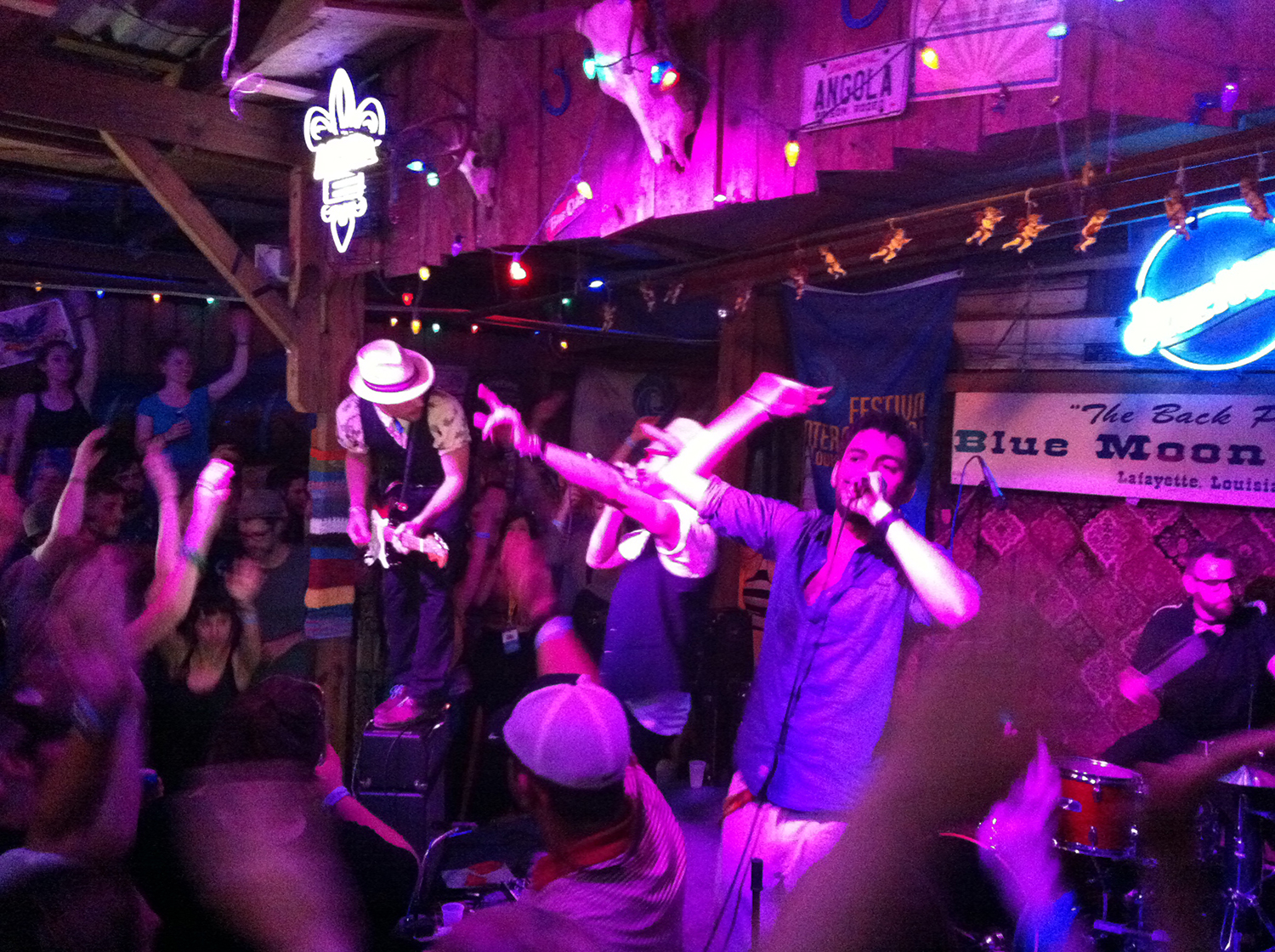 End the day on a musical note by taking in a performance at Blue Moon Saloon and Guesthouse (215 East Convent St.). It somehow combines a shabby hostel that attracts plenty of international guests and an inside/outside dancehall that can serve up indie rock one night and traditional Cajun chank-a-chank the next. A block away, Artmosphere (902 Johnston St.) offers a fun and funky hangout in what looks like a once-small bungalow, with an outdoor patio, an interior dance floor and a full menu for late-night cravings.
---
Click here to check out our full 2017 Summer Travel Series.
---
This article was originally published in the June 2017 issue of 225 Magazine.