The Arts Council of Greater Baton Rouge's acclaimed River City Jazz Masters series continues this Thursday, Feb. 2,  with a performance by Grammy award-winning jazz saxophonist Bob Reynolds at Chelsea's Live.
Los Angeles-based Reynolds is a high energy performer known for his affiliation with the funk-rock-jazz collective, Snarky Puppy, as well as 10 solo albums, including the latest, Runway.  He's also known for recording and performing with well-known artists like John Mayer and Usher.
"He can jump from genre to genre, so you're likely going to hear some jazz standards with some twists," says Arts Council Executive Vice President Jonathan Grimes. "You have to trust the artistry and know you're going to see a really great show."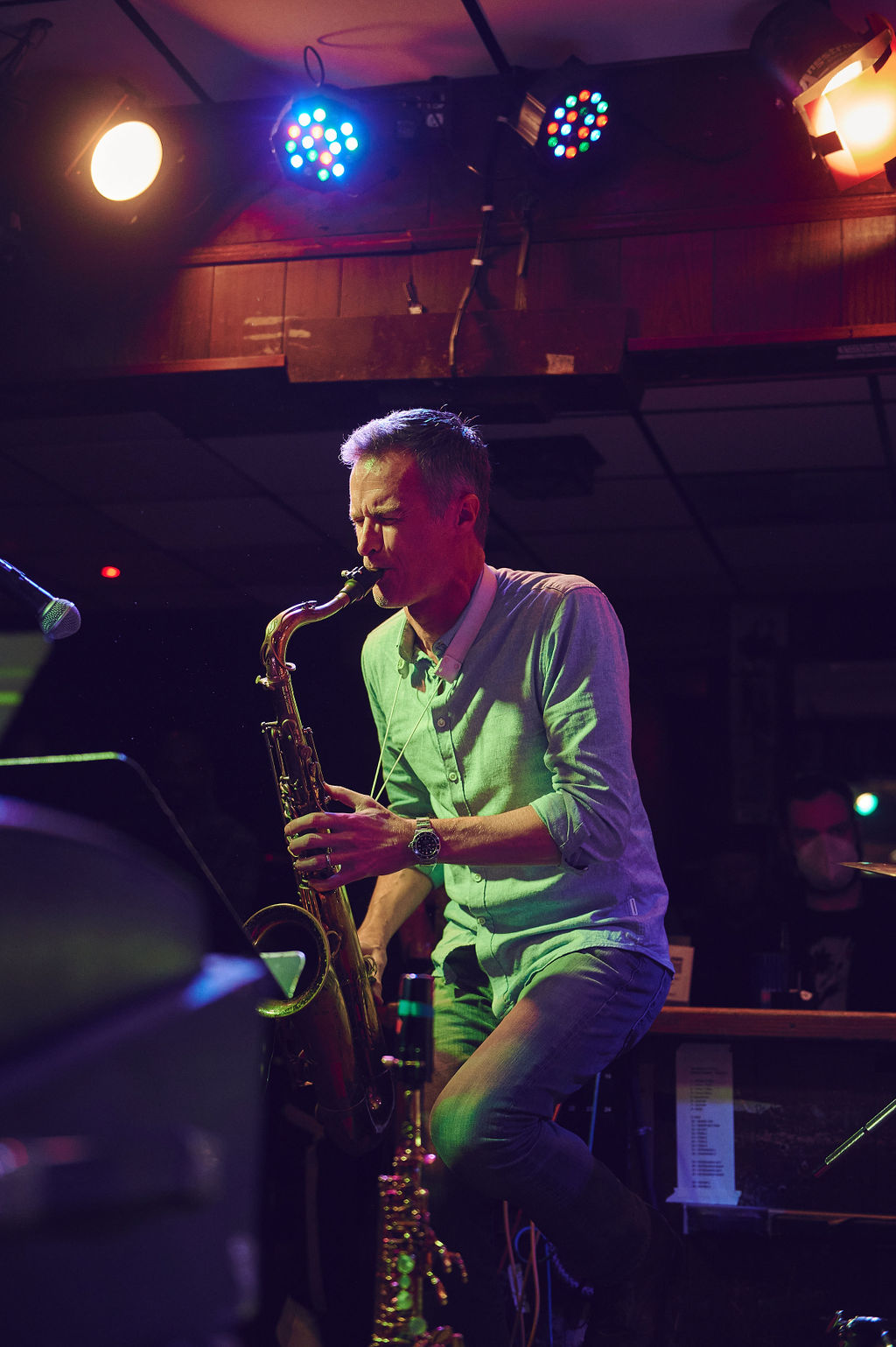 Last year, fellow musicians in Baton Rouge had suggested to Grimes that the Arts Council should recruit Reynolds to perform for the respected series, which honors Baton Rouge's jazz heritage with highly regarded acts from around the country. Reynolds is known for his original compositions as well as his stage presence. He also has a popular YouTube channel on which he performs and shares what it's like to balance being a musician with raising a family. And he's also a prolific online educator with a suite of saxophone master classes and virtual workshops.
His Baton Rouge concert will mark the first time the River City Jazz Masters series, now in its 16th year, will feature a performance at Chelsea's, which opened a little over a year ago at 1010 Nic, a small development located between downtown and LSU.
While the River City Jazz Masters series largely takes place at the Manship Theatre, Grimes says he thought it would be fun to try a show at the new venue. It stemmed from his own experience a few months ago while attending a concert there.
"It's a great space, and we wanted to introduce people who might not be aware of River City Jazz Masters to the series," says Grimes, who's also a jazz drummer.
The 2022-2023 River City Jazz Masters series began with jazz violinist Regina Carter in October and continues with Reynolds, followed by two more performances this year. The next will be held on March 21 at Manship Theatre and features musicians from Jazz at Lincoln Center performing music from the 1940s and 50s. The final show will be announced soon.
This week's River City Jazz Masters featuring Reynolds begins at 7 p.m. Tickets start at $25 and include seated or standing options. Onsite parking is available. Chelsea's Live is located at 1010 Nicholson Drive.