---
Nov. 1-3
• The Greater Baton Rouge State Fair began in 1965 when two existing Baton Rouge Jaycee Projects—a trade show and a carnival—were combined. For the 50-plus years since, the fair has been a local staple, giving residents a chance to enjoy live music, magician performances, a petting zoo, drone racing and more. gbrsf.com
• The children's show Paw Patrol comes to life at the Raising Cane's River Center. Watch the hero puppies embark on adventure. raisingcanesrivercenter.com
Nov. 2
• Celebrate fiction, non-fiction and everything in between at the 2019 Louisiana Book Festival, downtown in front of the State Capitol. The annual, free gathering of readers, writers and their books has activities for all ages, including live music, cooking demos, book talks, signings and more. Psst! 225 will be tabling, too—come say hi! louisianabookfestival.org
• The Ogden Park Prowl is a free neighborhood art festival in Mid City. Spanning the eight blocks of the Ogden Park neighborhood, a string of open houses and front yards will feature locally made arts, crafts, live music, entertainment and food. ogdenparkprowl.org
• The Room's Greg Sestero comes to the Manship Theatre to share his story as one of the stars of the cult-classic film and as writer of the book/film The Disaster Artist. manshiptheatre.org
• The Baton Rouge Orthopedic Clinic hosts BROC, Rock & Wine, a benefit supporting youth sports that will include a wine tasting, hors d'oeuvres and live music. brortho.com/foundation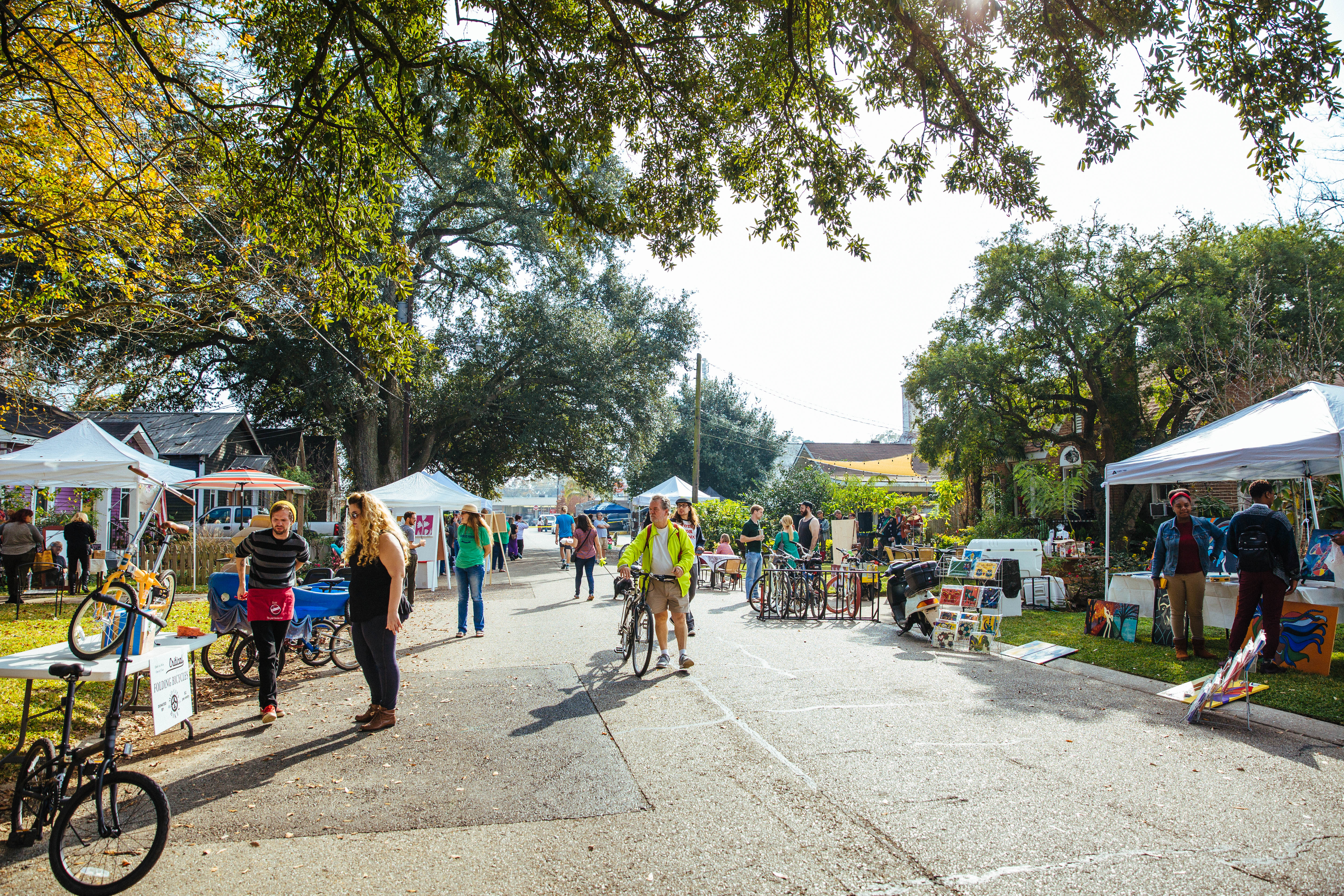 Nov. 4
Theresa Caputo, star of the hit TLC show Long Island Medium, will share personal stories about her life and explain how her gift works at the Raising Cane's River Center. raisingcanesrivercenter.com
Nov. 7
The Market at Circa 1857 hosts its first-ever Fall Ball. Sporting vintage or thrifted attire, attendees can dance the night away. themarketbr.com
Nov. 11-23
The second Sweet Baton Rouge Holiday Local Pop Up Shop at Perkins Rowe will showcase Louisiana makers. perkinsrowe.com
Nov. 15-16
The Jolly Jingles Holiday Market at Crowne Plaza Executive Center is a perfect place to get Christmas presents for your loved ones while supporting local vendors. Find the event on Facebook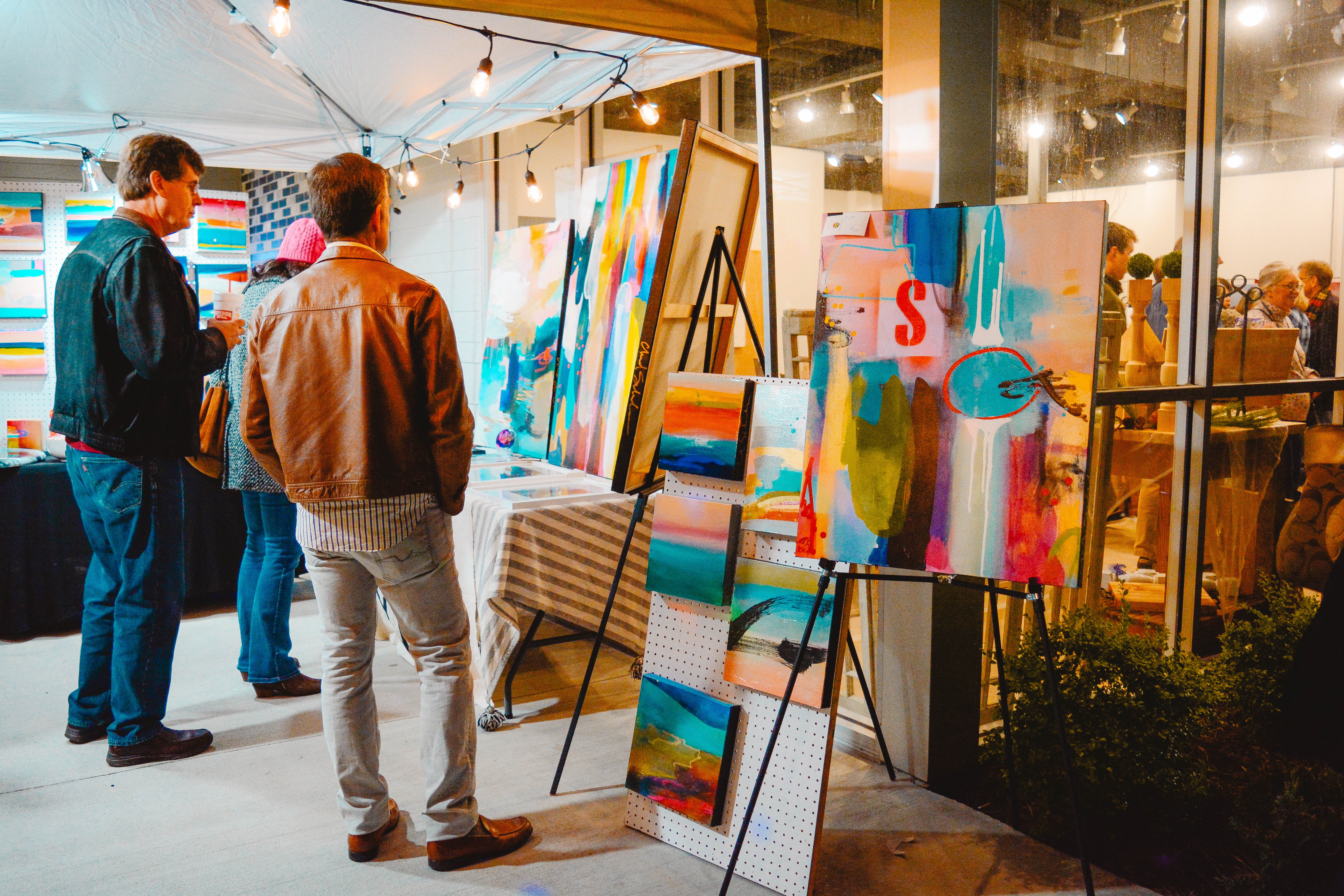 Nov. 22
• Each November, Mid City's White Light Night presents an evening to celebrate local art, food and music. Artists can showcase and sell some of their latest works while patrons enjoy entertainment. The event features 70-80 independent businesses along Government Street and Jefferson Highway each year. midcitymerchantsbr.org/white-light-night
• Cajun Holiday Taste Fair at Beauregard Gallery: Experience full Cajun samplings of gumbos, etouffees, stews, pies, balls, and much more. Enjoy live music with local singer songwriters. Frozen prepared holiday foods in boilable bags available for purchase. For more information call (225) 383-1932.
Nov. 28
Celebrating its 33rd year, the Turkey Trot returns to downtown on Thanksgiving morning. The race has become a local holiday tradition. Nearly 2,000 registered runners from 33 states participated in the Turkey Trot last year, becoming the largest registered group for March of Dimes in 32 years. turkeytrotbr.com
Nov. 29-Dec.1
The Baton Rouge Zoo hosts ZooLights, a mile-long trail with more than 50 illuminated holiday sculptures. brzoo.org
---
On the road
NEW ORLEANS
Nov. 2-3: Bloody Mary Festival, thebloodymaryfest.com
Nov. 3: Po-Boy Festival, poboyfest.com
Nov. 5-10: Dear Evan Hansen, saengernola.com
Nov. 16: New Orleans Water Lantern Festival, waterlanternfestival.com
Nov. 16: Fête des Fromages: NOLA Cheese Fest, fetedesfromages.com
---
LAFAYETTE
Nov. 6: Acadiana Food & Wine Soiree, lra.org
Nov. 7-10: 2019 Southern Screen Festival, southernscreen.org
Nov. 14: Cinema & The Symphony, heymanncenter.com
Nov. 17: The Color Purple, heymanncenter.com
Nov. 17: Blue Butterfly Children's Ball, healing-house.org
---
ARTS EVENTS: THIS MONTH'S BEST BETS
Nov. 1-17
A Gentleman's Guide to Love and Murder opens at Theatre Baton Rouge this month. Find out more at theatrebr.org.
Nov. 2
The open-air Baton Rouge Arts Market returns alongside the Red Stick Farmers Market downtown. Held the first Saturday of each month, it features locally made art, clothes, beauty products, home goods and more. artsbr.org
Nov. 2
The beloved fairy tale Cinderella springs to life in a family-friendly performance at Opéra Louisiane, providing audiences something a bit different from the animated Disney classic. operalouisiane.com
Nov. 6-17
In Swine Palace's production of Gloria, a Manhattan magazine's staff go about their banal desk jobs—until a traumatic event exposes some ugly truths about themselves and modern culture. swinepalace.org
Nov. 10
Get the holiday season started early with Cangelosi Dance Project's preview of Holiday Nutcracker "Land of the Sweets" at Manship Theatre. cangelosidanceproject.com
Nov. 14-17, 21-24
Red Magnolia Theatre Company stages its production of Steel Magnolias, which originally got its start in a 1987 off-Broadway play. redmagnoliatc.org
Nov. 15
Baton Rouge dance students perform alongside touring dancers in Moscow Ballet's version of the Great Russian Nutcracker at the LSU Union Theater. uniontheater.lsu.edu
Nov. 19
The Eric Alexander Quartet offers up a night of jazz at Manship Theatre with Alexander playing the tenor saxophone. artsbr.org
Nov. 21
David Torns conducts the Baton Rouge Symphony Orchestra in Sci-Fi – Music of the Final Frontier, showcasing some of composer John Williams' classic scores, including E.T. and Star Wars. brso.org
---
MUSIC EVENTS: THIS MONTH'S BEST BETS
Nov. 1 + 8
Live After Five hosts the last two shows of the season at City Hall Plaza. On the 1st, jam to the popular five-piece cover band the Chee-Weez. On the 8th, dance to Where Y'acht, a New Orleans "yacht rock" cover band playing smooth tunes from the late '70s and early '80s. downtownbr.org
Nov. 2
Country singer and songwriter Mark Chesnutt has been active in the music industry since the '80s with nearly 20 studio albums. See Chesnutt and fellow country musician stalwart Joe Diffie at L'Auberge Casino & Hotel. lbatonrouge.com
Nov. 2
Hip Hop Night at The Varsity Theatre features Drack Muse, DJ Marquis and special guest David Banner. As the former SGA president at Southern University, Banner is now a rapper, actor and activist, returning to Baton Rouge for SU's homecoming weekend. varsitytheatre.com
Nov. 2-3
Award-winning singer-songwriter Ben Folds will join the LSU School of Music and LSU Symphony Orchestra for two performances in the LSU Union Theatre. Folds is a strong advocate for the arts and will be accompanied by LSU music students on stage to perform songs from his discography that includes pop albums with Ben Folds Five, multiple solo albums and numerous collaborative records. lsu.edu/cmda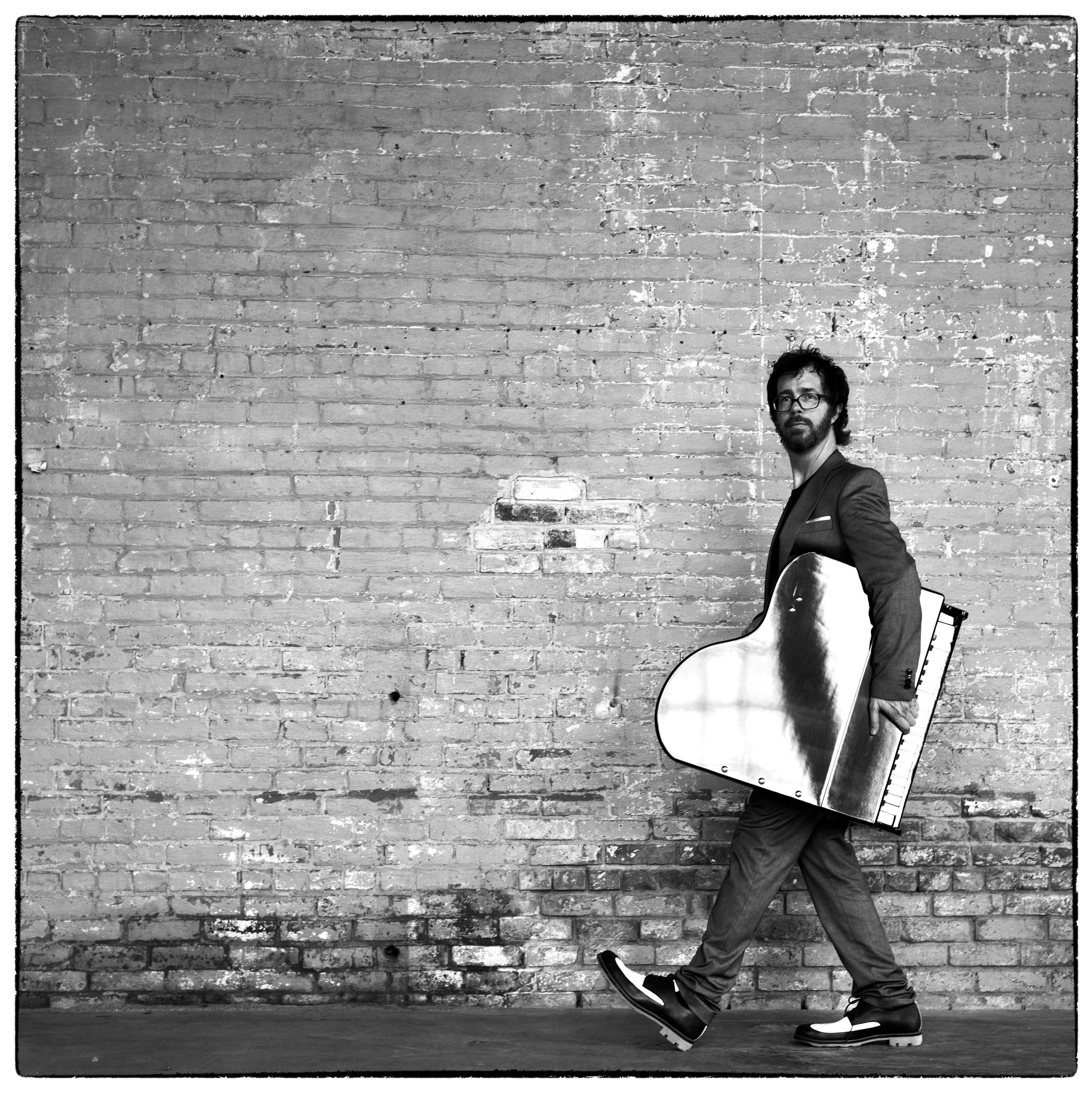 Nov. 6
American rapper Don Trip performs at The Varsity Theatre with special guests Trapperman Dale, DJ Logan Garrett, Sherwood Marty and Mobsquad Nard. Trip, a Memphis native, has put out a consistent stream of mixtapes, albums and projects since the mid 2000s. varsitytheatre.com
Nov. 6
Matt Stell traded his pre-med studies for a career in country music, and brings his Arkansas and Nashville roots to The Texas Club. Stell's song "Prayed for You" and his EP Everywhere But On were released in 2019. He's performing with the John King Band, a country act from Nashville. thetexasclub.com
Nov. 12
Five Finger Death Punch, Three Days Grace and Bad Wolves bring their heavy rock to the Raising Cane's River Center Arena. Baton Rouge metal lovers can enjoy the sounds of these three renowned bands in one
head-banging night. raisingcanesrivercenter.com
Nov. 15
Brian McKnight, the Grammy-nominated singer-songwriter known for hits like "Back At One" and "Anytime," performs at L'Auberge Casino & Hotel. McKnight's music often highlights his strong falsetto and belting range. lbatonrouge.com
Nov. 27
Chase Tyler Band performs with Jonathon "Boogie" Long at The Texas Club. After releasing two studio albums, Tyler is working on a third that's expected to be a mix of Southern rock, country, swamp pop and dance favorites. thetexasclub.com