---
Less than an hour south of Baton Rouge's bustling traffic and constant construction, locals might be surprised to find a tranquil escape in Ascension Parish.
The towns here may be small, but they are packed with historic gems. In Donaldsonville, daytrippers can explore the quaint historic district, learn about the rich regional African American culture and even glimpse the gorgeous building once home to the state's oldest family-owned department store. On the way back to Baton Rouge, make a detour to Sorrento for coffee and beignets, or head to Darrow for a peaceful lunch on the sprawling, stately grounds of Houmas House.
Whether you prefer an authentic Creole dining experience at the Grapevine Cafe or would rather get lost in world-renowned folk artist Alvin Batiste's paintings at a Donaldsonville gallery, your getaway is only a drive away.
---
GO SHOPPING & SIGHTSEEING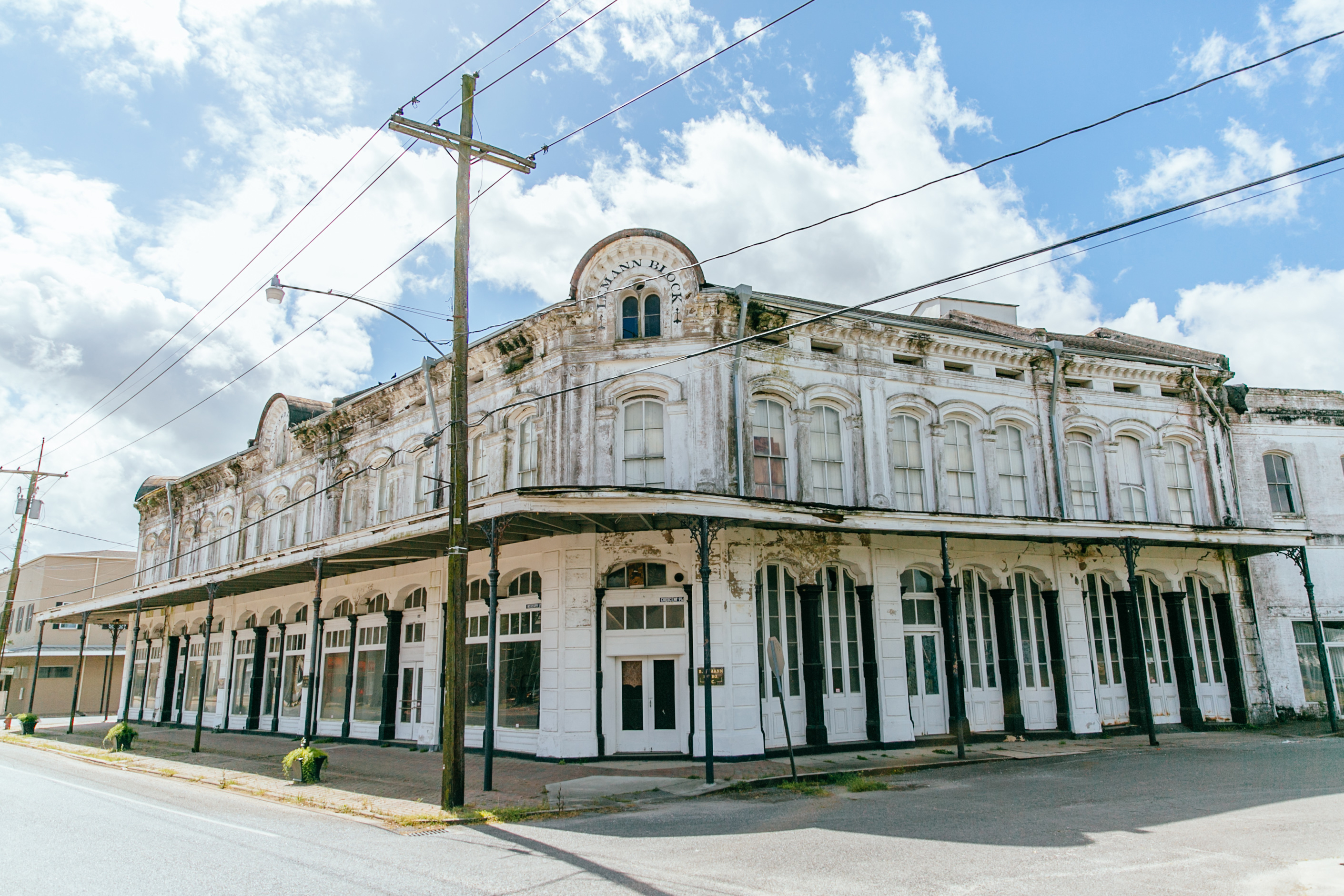 On left: River Road African American Museum explores African influence on Louisiana cuisine, including the birth of jazz, local plantations and black history makers.
On right: Pop into Sorrento's Cajun Village for coffee and beignets, cozy shops and a live alligator pit.
---
• Dive into Louisiana culture at the Cajun Village (6470 Highway 22; find it on Facebook) in Sorrento. The quaint cluster of historic Acadian-style cottages is home to cozy specialty shops, a tractor barn and a live alligator pit. Start your visit with a steaming cup of coffee and pillowy beignets at The Coffee House. Step into The Cajun Shop for souvenirs like T-shirts, alligator heads, cookbooks and swamp pop CDs. Stop at Louisiana Pottery for unique pieces of pottery and art, or browse Louisiana-made home decor, kitchen towels and bathroom goods at Livin' Louisiana. Before you head out, grab some local spices and sauces from the Louisiana Cajun Kitchen Store.
• Get a glimpse of history at Louisiana's oldest family-owned department store building, B. Lemann and Bro. Building (318 Mississippi St.). Built in 1877, the building is on display in Donaldsonville's historic district. The two-story structure is used as storage space by a local business, but visitors can still admire it from the street.
---
DATE NIGHT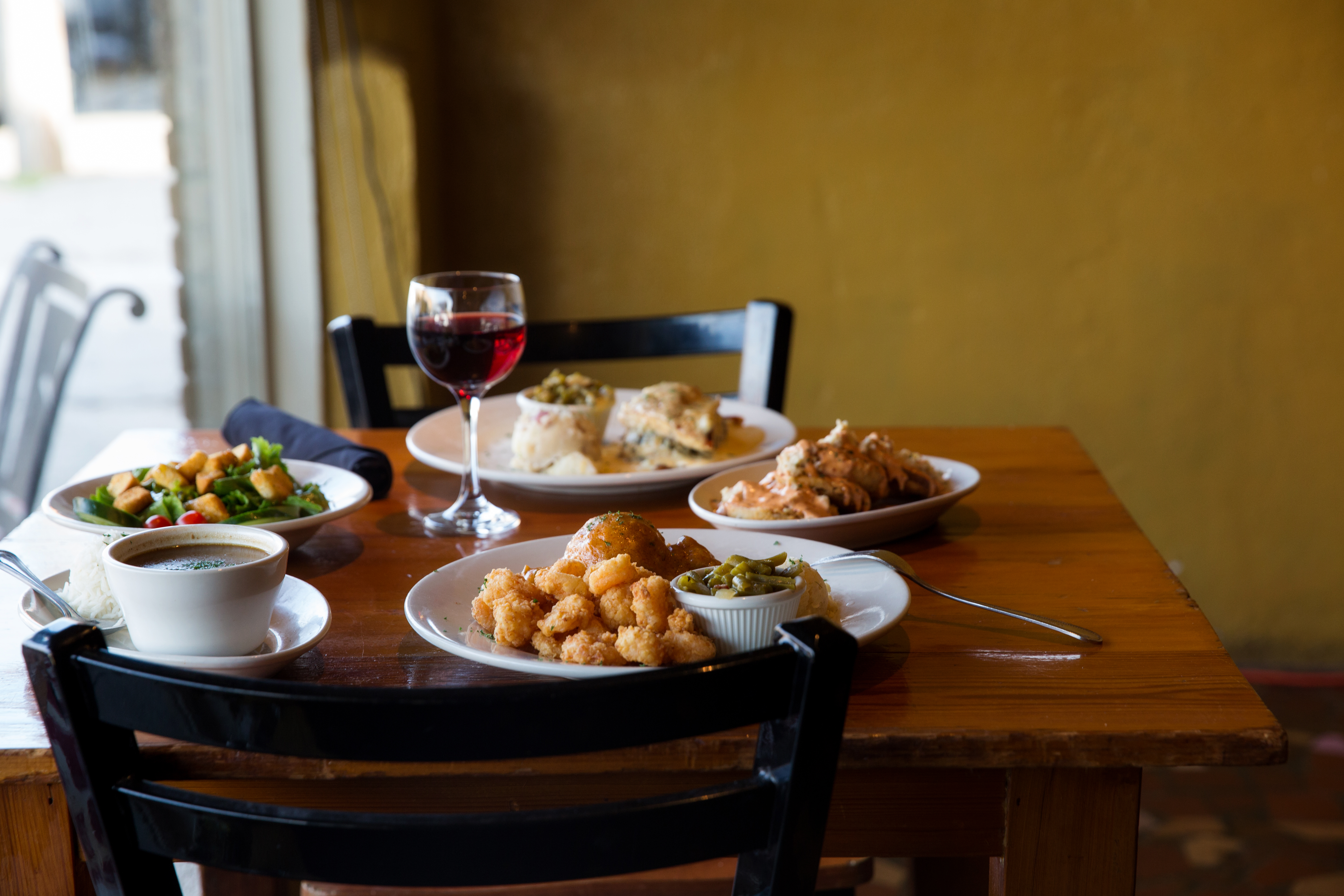 • Dubois Winery: Take a detour at this family-owned winery for a bottle of locally made wine. The intimate winery is nestled in a historic Gonzales home built in 1907. Call ahead to schedule a tour.
• The Grapevine Cafe: Get a taste of south Louisiana at this rustic restored 1920s commercial building. Inside, you'll find an art gallery and a romantic restaurant serving authentic Creole and Cajun cuisine.
• Houmas House Plantation and Gardens: Book your Southern escape at the grand property in Darrow. Stay at the bed and breakfast for the weekend, or just stop in for the day. Inside, guests can choose from casual to formal dining in one of three restaurants: Latil's Landing Restaurant for fine dining, The Carriage House Restaurant for casual food in an elegant setting and Café Burnside for a casual lunch. The plantation also boasts The Turtle Bar, an intimate rustic bar serving liquor, wine, beer and handmade cocktails.
• Lamar-Dixon Expo Center: Buy your tickets online, grab your popcorn and catch an event at the Lamar-Dixon Expo Center in Gonzales. The multi-use facility hosts rodeos, car shows, concerts and festivals.
---
SUPPORT THE ARTS
• Watch Louisiana folk artist Alvin Batiste paint in-person at Framer Dave's Frame Shop (512 Mississippi St.; alvinbatiste.com) in Donaldsonville. Batiste did the cover art for Billy Bob Thornton's 2001 album, Private Radio.
• Unleash your inner artist with the River Region Art Association (320 East Ascension St., Suite C;
riverregionartassociation.org) in Gonzales. The organization offers engaging art classes and workshops on subjects like painting with oils and acrylics and painting glassware.
• River Road African American Museum (406 Charles St.; africanamericanmuseum.org) in Donaldsonville is filled wall to wall with local and African American history. Inside, guests can see everything from a voting box used during the Jim Crow era to cotton sacks and leather whips used on slaves. The museum houses four rooms exploring African influence on Louisiana cuisine, the birth of jazz, local plantations, the lives of enslaved and free people, and black inventors, doctors and history makers. Call ahead to schedule a tour.
---
Click here to head back to our Local Weekend Getaways cover package and see more trips to take near Baton Rouge.
This article was originally published in the May 2019 issue of 225 Magazine.