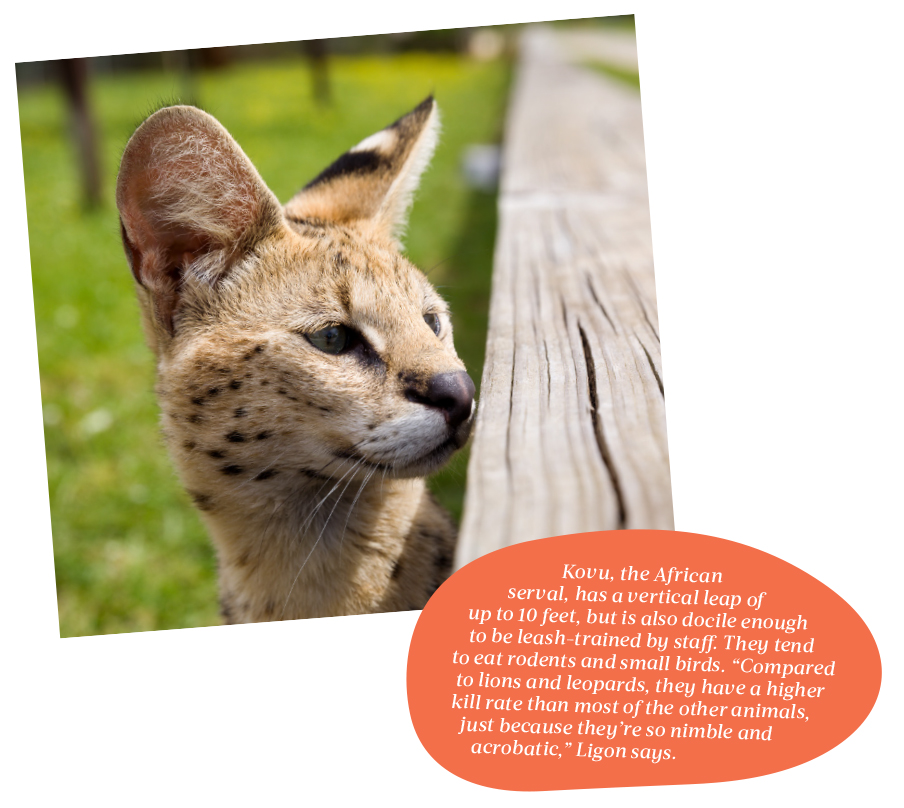 The mention of barnyard animals might make you think of sheep, goats and other livestock—and Barn Hill Preserve definitely has those. But you're more likely to make the trek out to this isolated attraction near Ethel for the giraffes, the sloths, the kangaroos and a chance to swim with otters.
Yes, otters. It's the biggest draw here, according to Barn Hill's CEO Gabe Ligon. There are few exhibits like it in the country, making it a destination for locals and out-of-state visitors.
Ligon says he's always loved animals and helping educate others about them through hands-on experiences. He got his start bringing parrots and other small animals to birthday parties and events.