---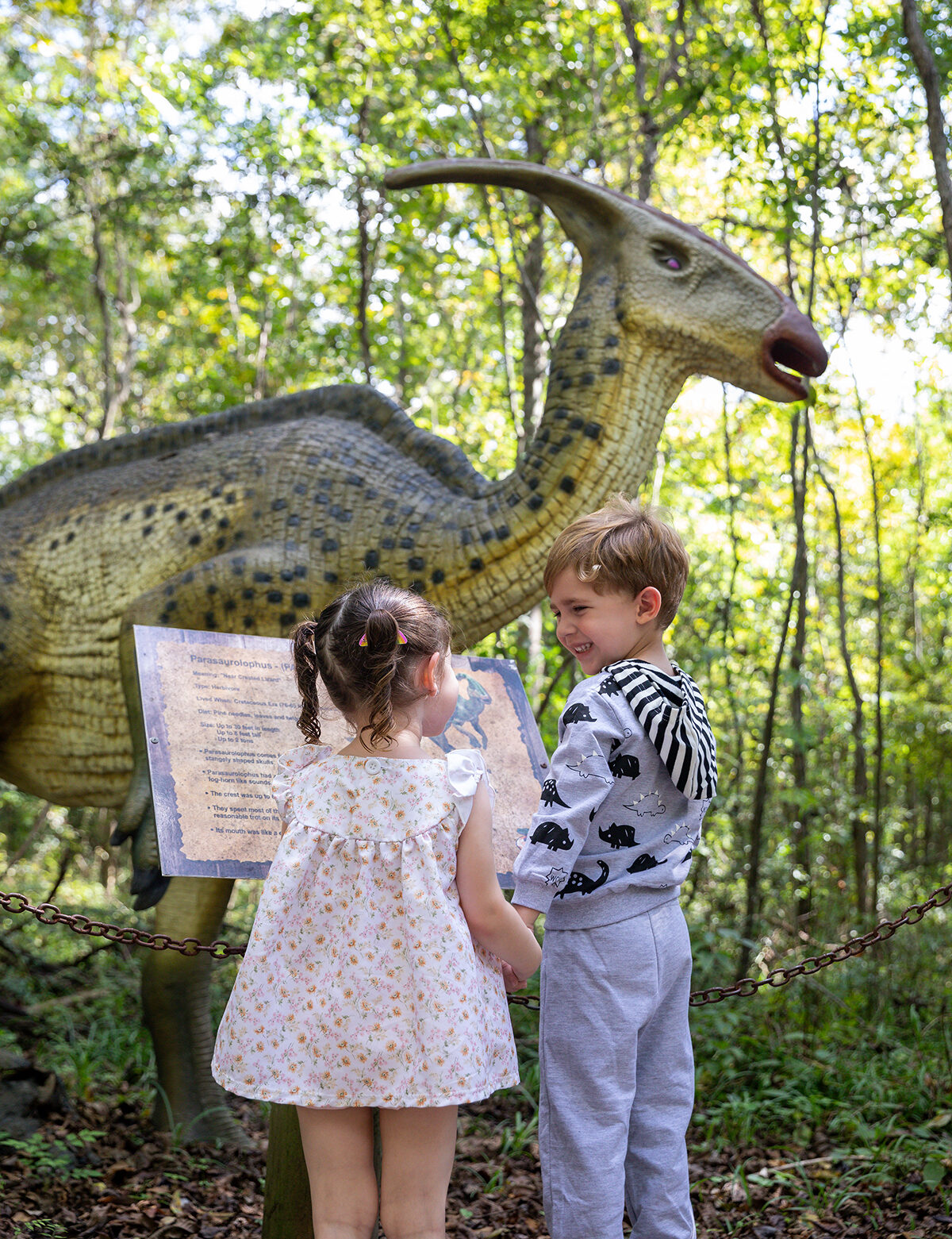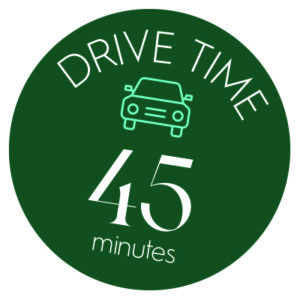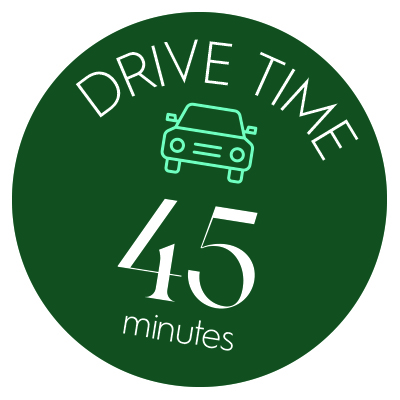 On a half-mile wooded trail in Henderson, rabbits dart behind bushes. Butterflies flutter through shady trees. But these aren't the only creatures that live at Prehistoric Park.
A 30-foot-long brachiosaurus looms above the trees, its green-gray neck arching toward the sky. A family of stegosauruses huddles together, a squad of herbivores seeming to protect each other from predators. Sure enough, a tyrannosaurus lurks around the trail's final corner. It glares ominously down at passersby.
Even the smaller reptiles, like the stealthy velociraptor and the friendlier parasaurolophus, dwarf the youngest visitors at this kid-friendly attraction. Kiosks in front of the dinosaurs offer educational insight, declaring that these two dinos could have reached 6- to 8-feet tall in real life.   
The dinosaurs are only replicas, of course. But that doesn't matter to the tiny aspiring paleontologists who gape up at them, shrieking with both awe and terror.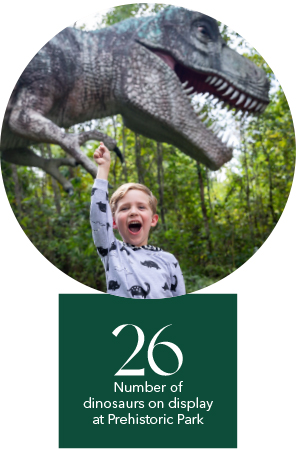 For many of the children who visit the park, it's their first time seeing dinosaurs outside of a textbook or a Jurassic Park movie. And these scaly-skinned models feel about as real as it gets.
"If you watch any 5-year-old that loves dinosaurs, it's just pure excitement for them," says Amanda Stelly-Baudoin, Prehistoric Park's general manager. "The T. rex is always the biggest hit. My 3-year-old grandson is terrified of it."
In the fall, the trail turns haunted. Spiderwebs line the paths, and spooky ghosts and dolls hide among the plants. In December, Santa and the Grinch make appearances. Kids sip hot chocolate under holiday lights. And by May, the park is packed with day campers on field trips and families looking for summer fun. Other sections of the park offer gem mining, fossil digging, gift shopping, movie viewing and children's activities.
And there's more to look forward to: the park has plans to expand in 2022, adding dinosaur-themed food, interactive tactile exhibits and more. The goal is to provide a full day's worth of activities.
After all, Stelly-Baudoin points out, there are plenty of alligator ranches and swamp tour attractions nearby. But where else can you see a dinosaur in the wild? prehistoric-park.com
---
This article was originally published in the December 2021 issue of 225 magazine.