---
On the first Friday of December, downtown Baton Rouge lights up at the touch of a button. 
One of the city's oldest annual holiday events, the Festival of Lights transforms downtown into a winter wonderland. 
"It's just a good time to be with your community and celebrate the Christmas season together," Downtown Development District Executive Director Whitney Hoffman Sayal says.
The DDD works with the Arts Council of Greater Baton Rouge to ensure this tradition is kept consistent over the years.
"A lot of things have stayed the same because it's a tradition for families," DDD Assistant Executive Director Casey Tate says. "There are probably three generations of families that have experienced the way the countdown works at the same time each year. So we try to keep with the same conditions but also adding new elements each year."
But it takes months and months of planning to pull off the dazzling display. This year, Tate, Sayal and Arts Council Executive Vice President Jonathan Grimes debriefed back in February. They reviewed last year's event: what worked and what didn't, the traditions they wanted to uphold and the areas to make changes. Then, the Arts Council got to work finding talent for the big night, like bands, choirs and a jolly Santa and Mrs. Claus. By March and April, ideas were drawn and invitations were drafted so that a solid plan was in place by June.
The festival's light displays are also planned in advance. Lights are strung as early as October to ensure the 250,000-plus twinkling bulbs are perfectly placed along the Downtown Greenway before the big day. Tree trunks are wrapped in glowing strands, and light-up stars are hung from branches. 
"There are a lot of moving parts," Grimes says. "It's a massive undertaking." 
The careful planning pays off on the big night: Downtown is illuminated, carols are sung and holiday cheer is shared.

Dec. 1, 2023
Here's a timeline of the evening. Check artsbr.org for the most up-to-date schedule.
4 p.m. — Icy attractions open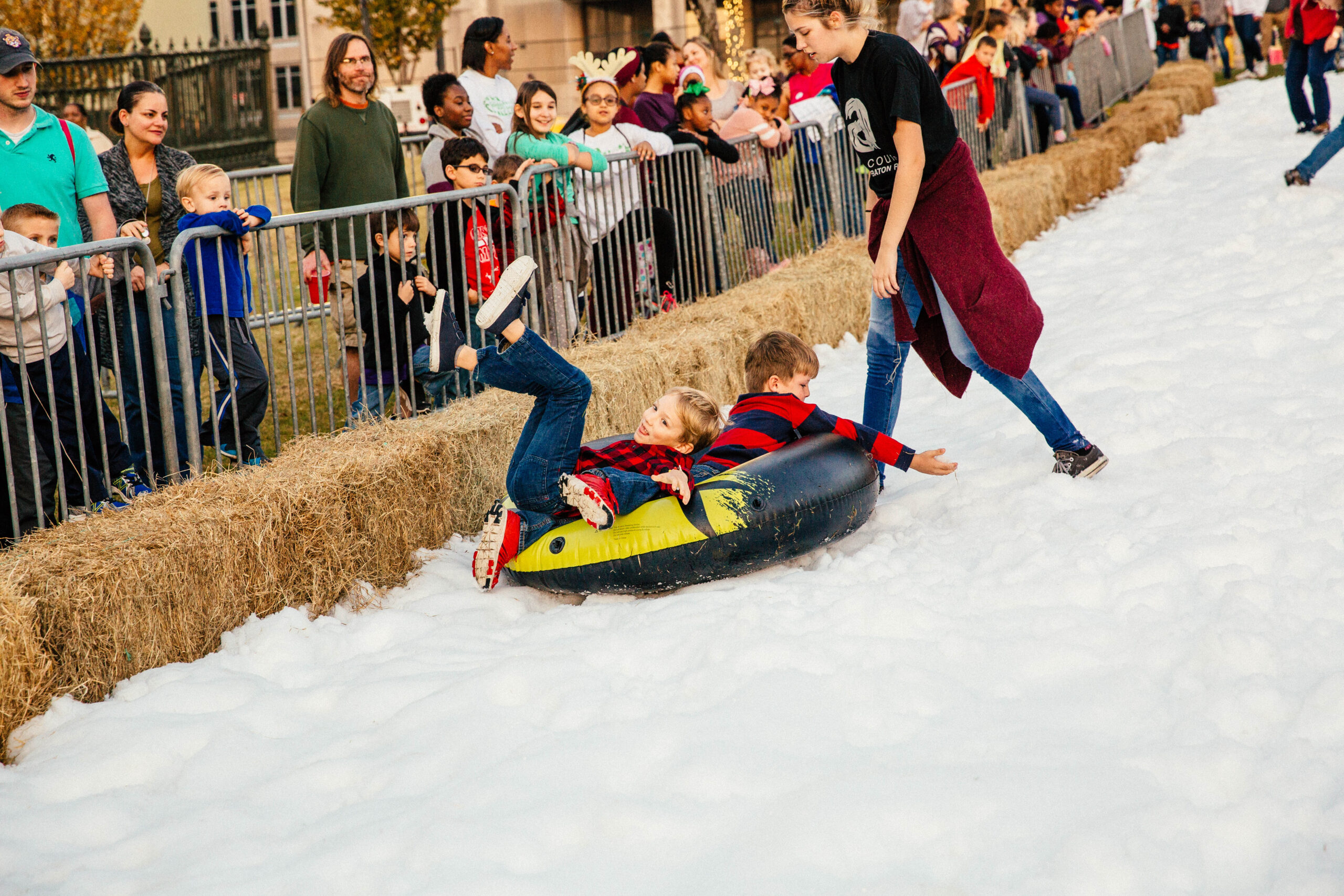 Inside the Snow Village, children ages 5 to 15 can play in 10 tons of real snow. Four machines shave ice blocks into fluffy snow, just like a snoball machine. Parents can watch the icy action from an observation area. And you don't have to travel to Rockefeller Center to have an outdoor ice skating experience. Frozen flooring is assembled on the first floor of the River Center Plaza. Both are open until 8 p.m. Be sure to start your holiday shopping at the Artist Village, with displays from 20 local artists and makers.
6:20 p.m. — Countdown to tree lighting and fireworks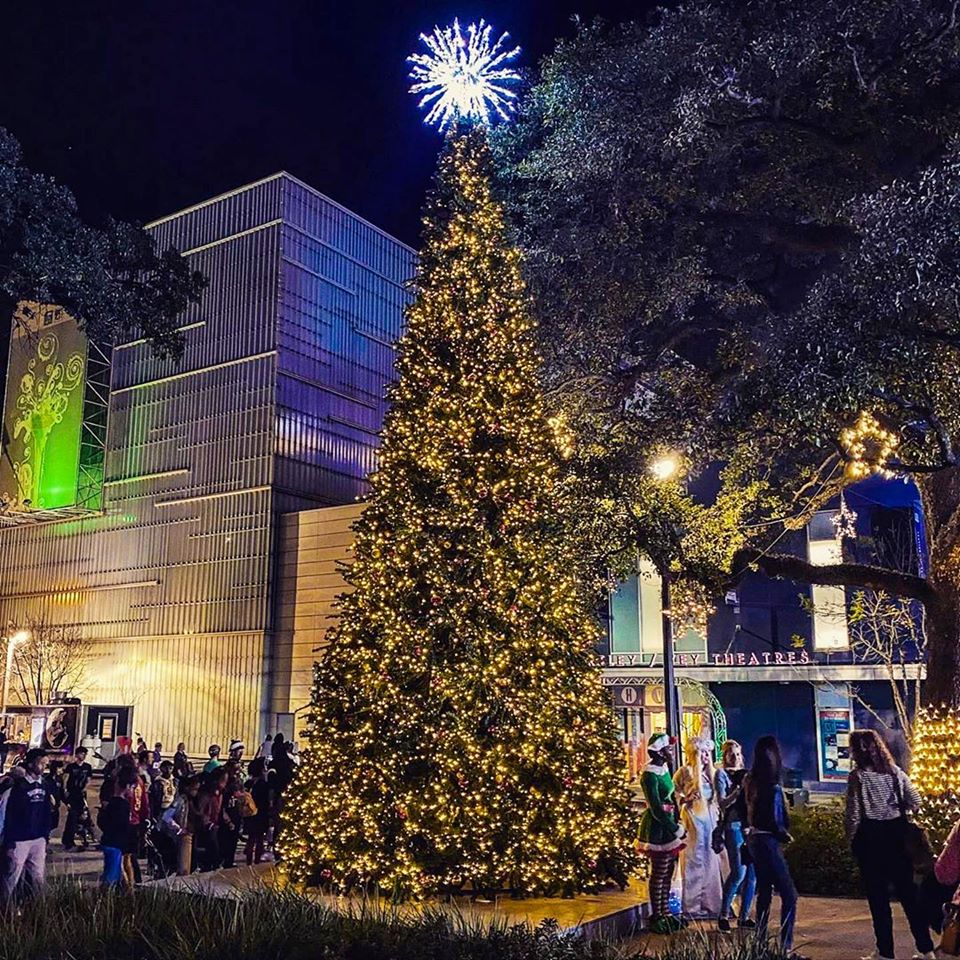 Mayor Sharon Weston Broome leads a countdown to the tree lighting and a 90-second fireworks show.
6:40 p.m. — Santa arrives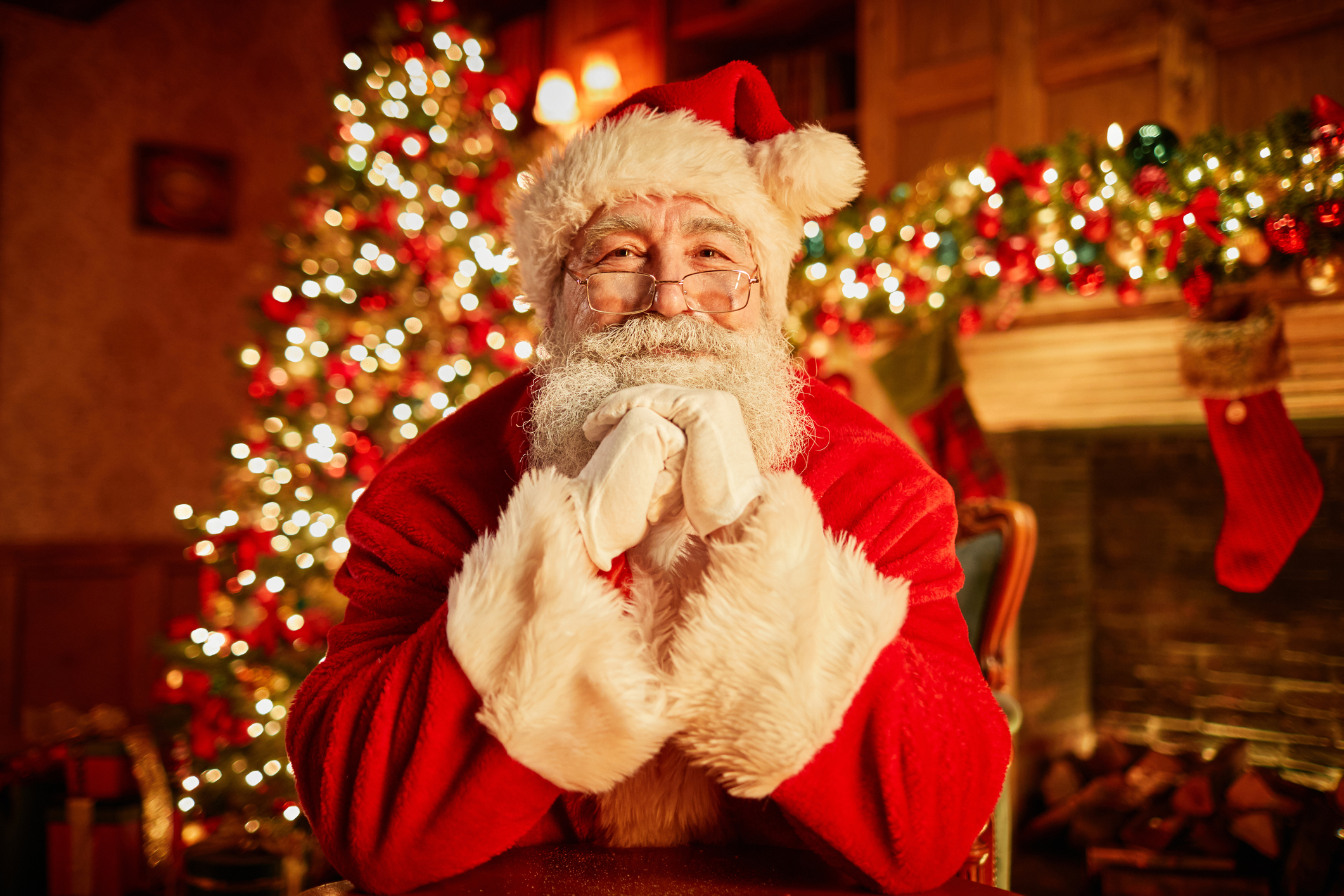 Right after the tree lighting and fireworks, Santa and his better half appear via firetruck. The famous duo will join Mayor Broome to welcome in the holiday season and greet the audience before being escorted off stage to get back to the North Pole.
All night — Other events around downtown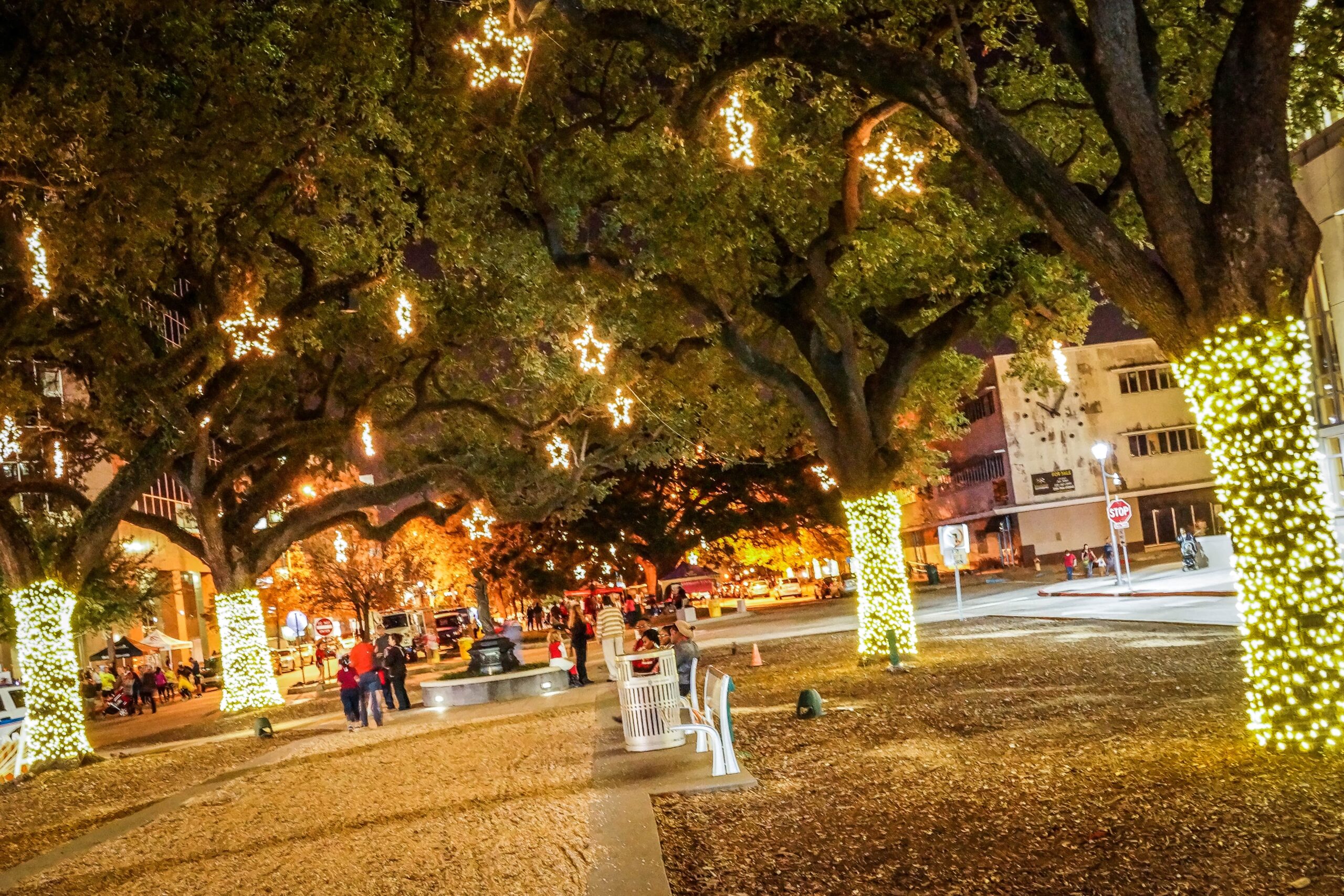 Stroll through the neighborhood to see businesses' decorations and community performances, including a show by The Soul Jukeboxx and friends. Shop at local stores, and grab a bite or drink from the many restaurants and bars. Visit the downtown churches to see live nativity scenes and holiday pageants.
---
This article was originally published in the November 2023 issue of 225 magazine.