---
What's so endearing about St. Francisville that keeps us coming back when we need a quick escape from the daily grind in Baton Rouge? Is it the cute antique shops or the historic homes and cottages? The rolling hills or moss-draped live oaks? Maybe it's all that, plus a few ghost stories thrown into the mix.
Just about 30 minutes from the Capital City, the hill country north of us seems to open up. There are excursions down almost every winding highway here, and the compact, idyllic downtown of St. Francisville serves as the perfect base camp.
---
MORNING STROLL
Park the car and take a walk along these shady streets
On left: The tree-lined grounds of Grace Episcopal Church
On right: The Shanty Too beckons passersby with a little bit of everything inside.
---
• Grab a coffee, pastry or full breakfast at Birdman Coffee & Books (5687 Commerce St.; find it on Facebook), then head down Ferdinand Street to pop into a few shops. St. Francis Art and Antiques (11914 Ferdinand St.; stfrancisartandantiques.com) has an eclectic collection of items to browse. Inside the bright and cheery The Shanty Too (11770 Ferdinand St.; shanty-too.business.site), you'll find all manner of antiques, gifts and apparel. Don't pass up the display case of homemade truffles and fudge at Mandie's Candies, which shares the same building.
• Pop in across the street at the West Feliciana Historical Society's museum (11757 Ferdinand St.; westfelicianahistory.org) for exhibits on local history in this former hardware store.
• Built in the early 1800s, Grace Episcopal Church (11621 Ferdinand St.; gracechurchwfp.org) is one of the oldest in the region. Its picturesque—maybe even a little mysterious?—cemetery is sheltered under ancient, mossy oaks. Across the street and down a block, Grandmother's Buttons (9814 Royal St.; grandmothersbuttons.com) sits in a historic bank, where four generations of a local family have crafted unique jewelry from antique buttons.
• Ready for lunch? Take the 10-minute walk back up Ferdinand Street and grab a table on the screened-in patio at Magnolia Cafe (5689 Commerce St.; themagnoliacafe.net). The menu runs the gamut, but you can't go wrong with the Magnolia House Salad, piled high with bacon, avocado and sprouts, or the Famous Turkey Special sandwich.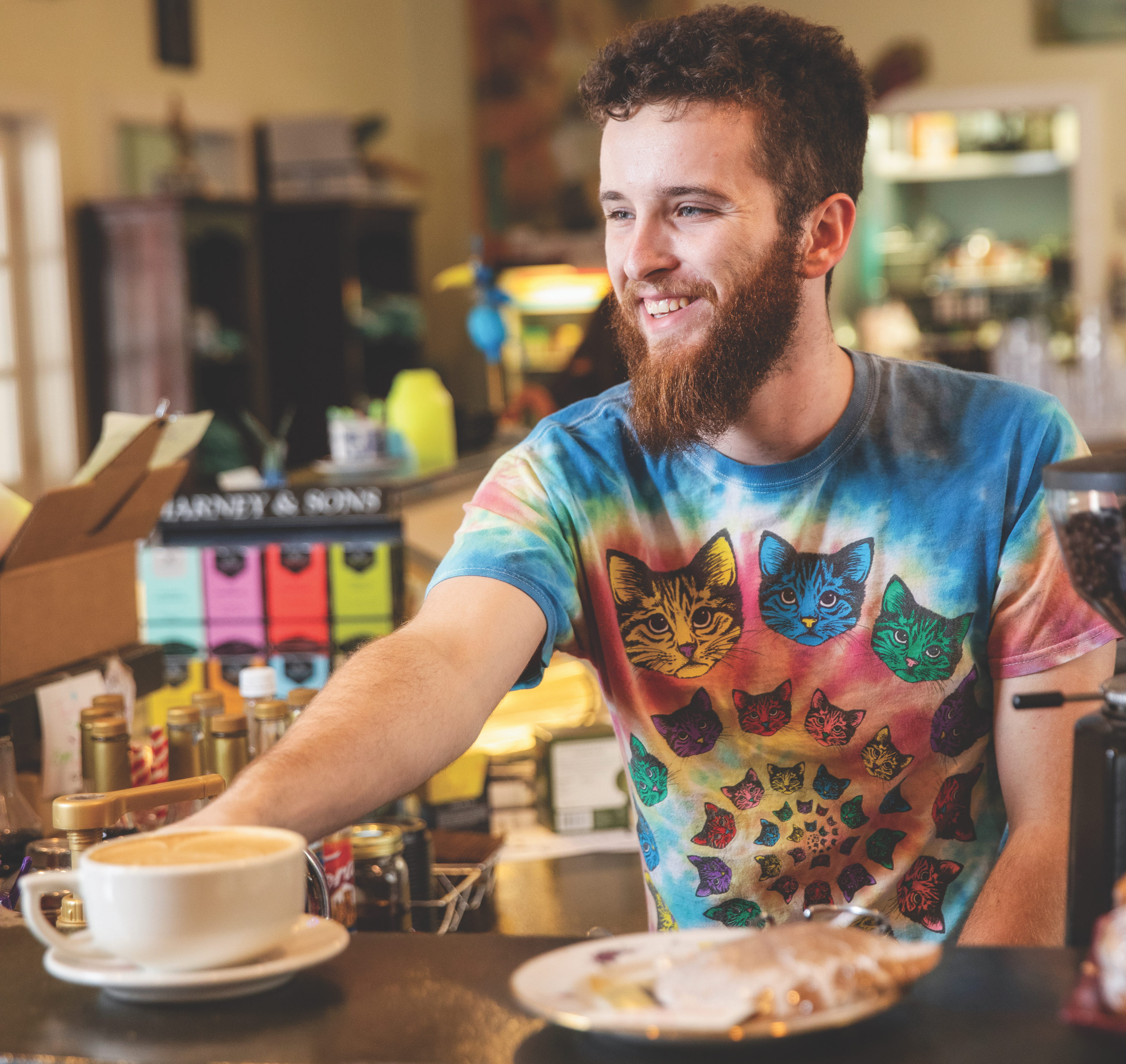 Above and left: The quiet hangout of Birdman Coffee & Books, where a friendly barista can help with your morning caffeine fix.
On right: Grandmother's Buttons sells handcrafted jewelry and gifts in a historic bank
---
DINNER PLANS?
• At the Francis Southern Table & Bar, take a seat in the large dining room or the outdoor deck surrounding a light-strewn oak tree. The menu is straightforward Southern classics, and local bands perform on the deck most weekends. While there, grab some smoked meats next door at the The Francis Smokehouse & Specialty Meats.
• Restaurant 1796 at The Myrtles is one of the region's most exciting openings this year. The open-fire concept means a menu of hearth-roasted veggies and meats, and cast-iron cornbread smeared with something called "coal butter."
MORE TO THE NORTH
Go outside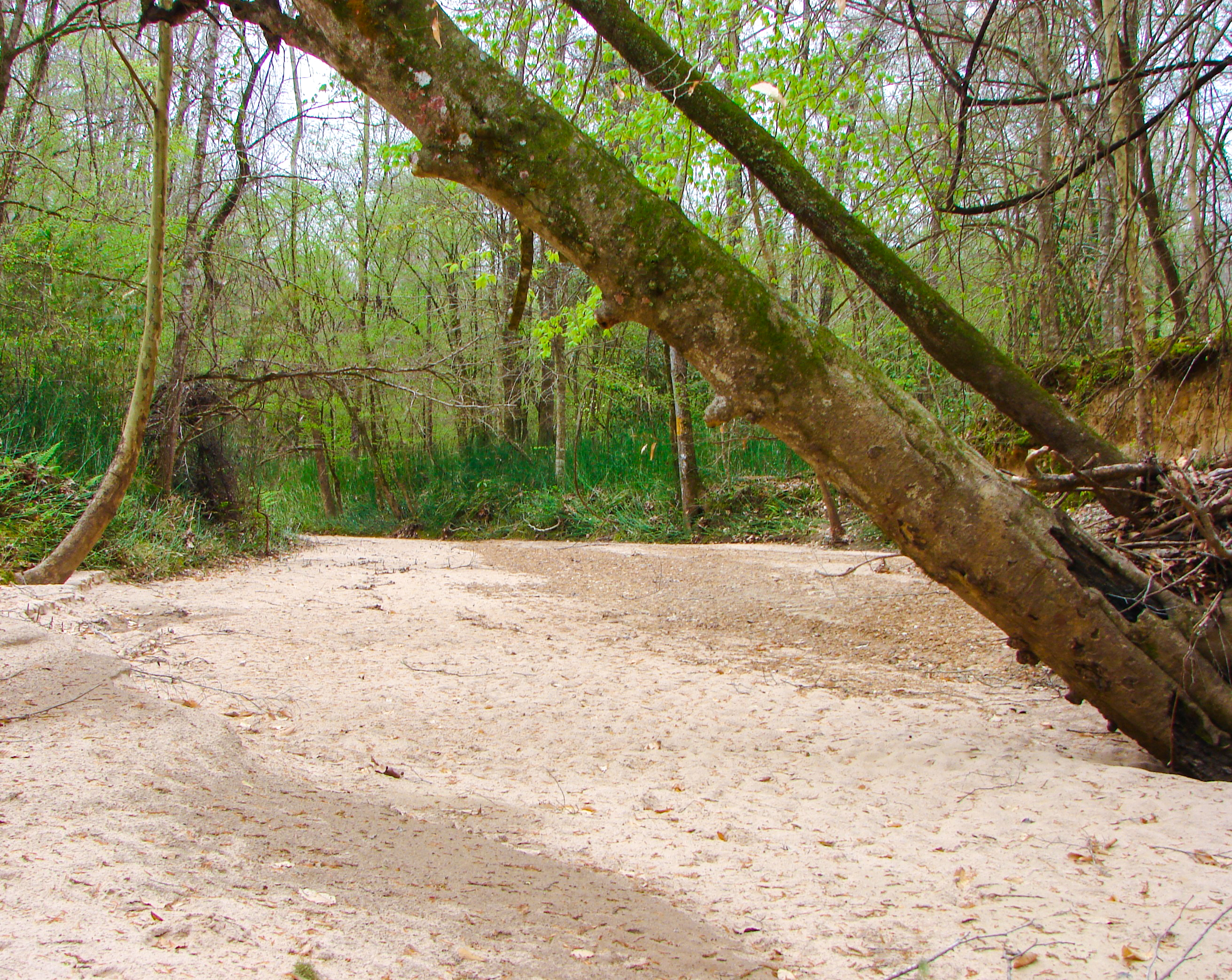 • Tunica Hills Wildlife Management Area offers several hiking trails in the hardwood forests about 25 minutes north of St. Francisville. There's also a campground in case you want to rough it overnight.
• Berry Sweet Orchards in Ethel, Blueberry Ridge Orchard in Jackson and EquiTerra Farm in Clinton are all open June and July for fresh blueberry picking. They are about a half hour east of St. Francisville. Strawberry season wraps up in May, so there's still time to fill up a clamshell container at Luckett Farms at Rosedown Plantation, just outside of town.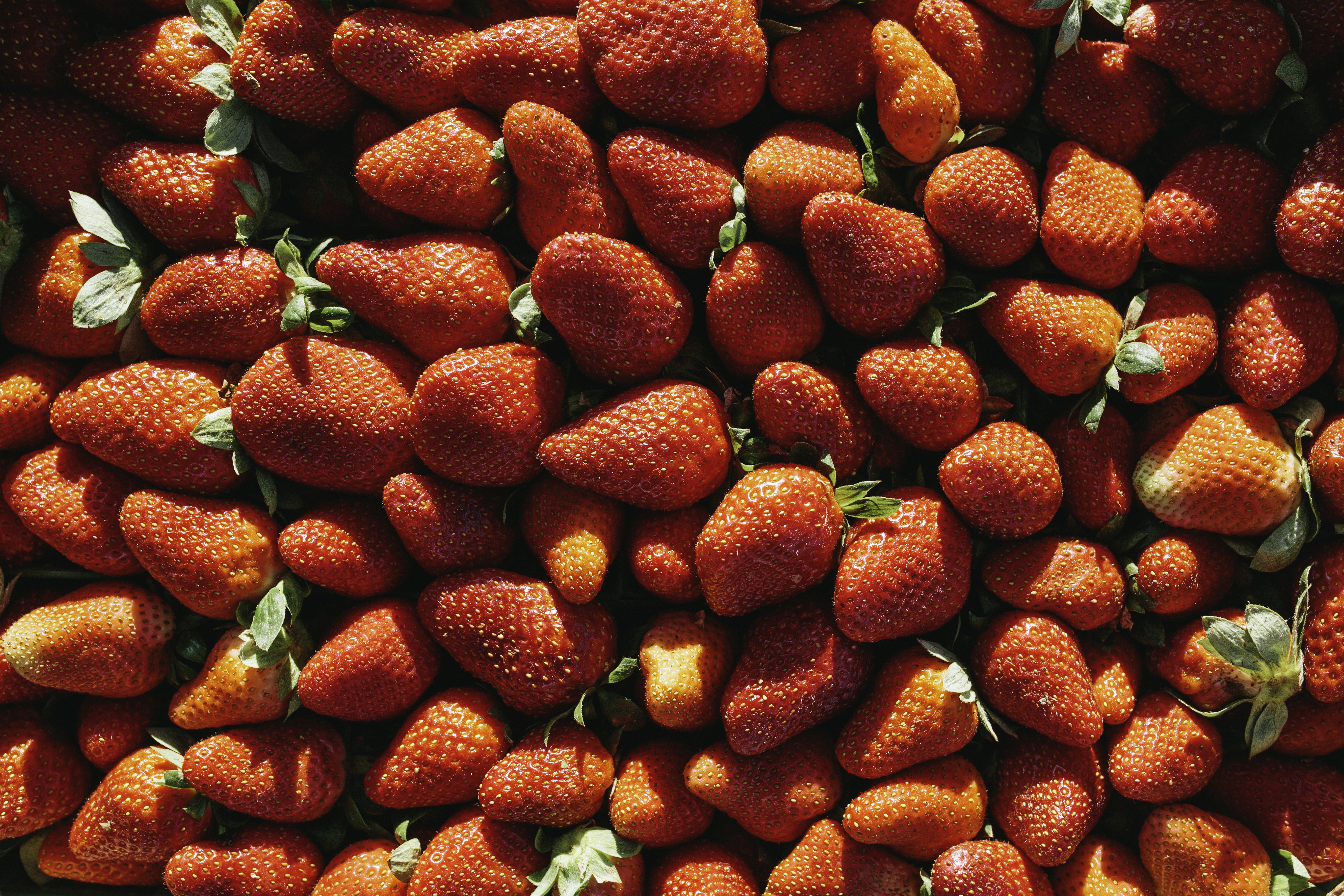 • About halfway between Ethel and Clinton, Barn Hill Preserve provides guided tours to see camels, lynx, servals and a variety of birds. Up-close encounters include kangaroo joeys, sloths and even a swim with otters (yes, you ready that correctly).
• Sitting on 20 acres of a former antebellum estate—the mansion burned down in the '60s—Afton Villa Gardens still maintains its lush formal gardens and grounds thanks to the Trimble family, which spent 20 years restoring the flower-laden landscape for visitors.
Main Street drive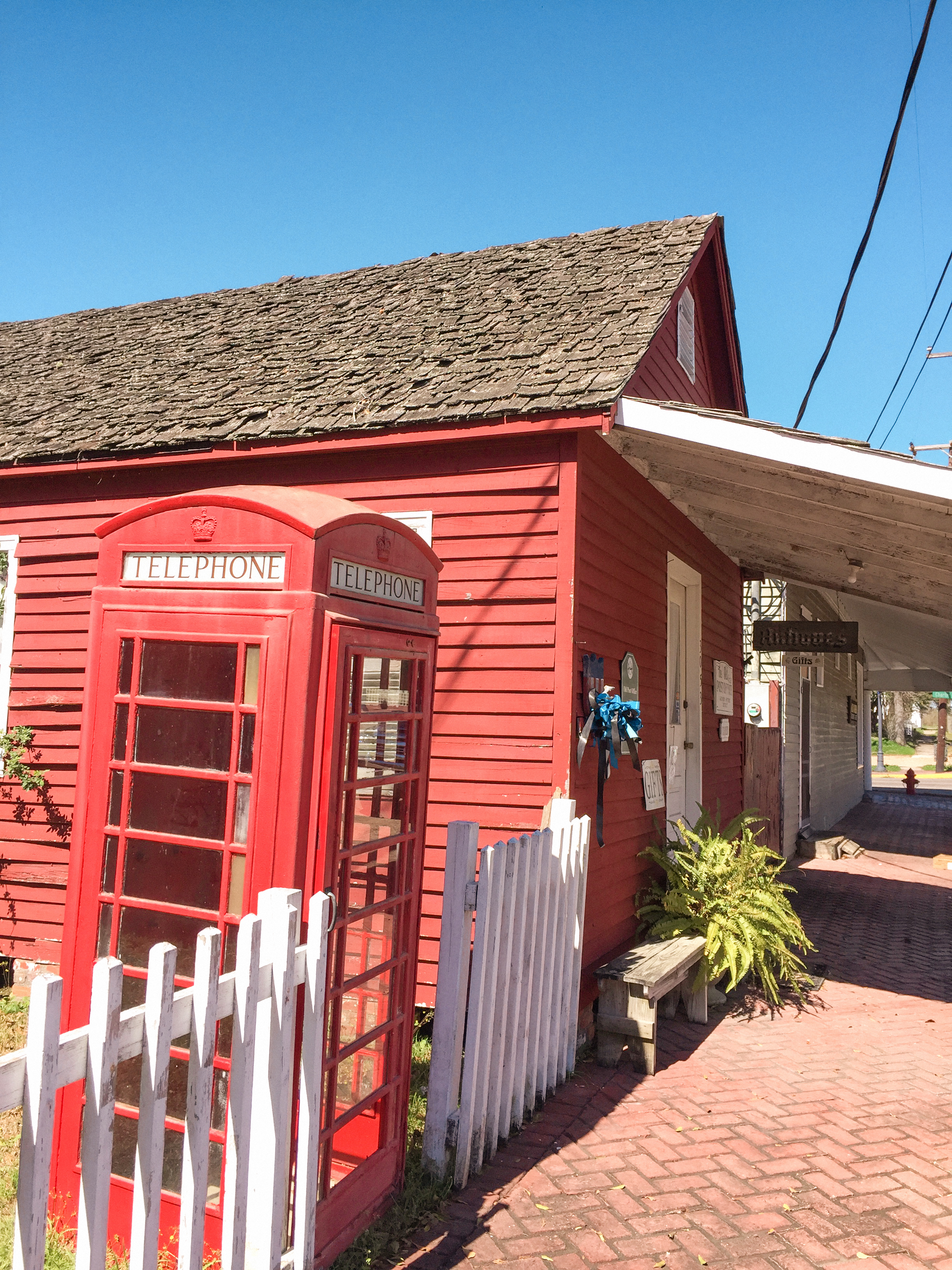 • Take Highway 10 through Jackson for some small-town sightseeing. You'll spot a preserved railroad dining car, a peculiar town hall sporting an intricately domed turret, a red antique phone booth next to the old post office, a grand Greek Revival mansion converted into the Milbank Bed & Breakfast, and the site of the original Centenary College. Check out the mural on Bank Street with a giant map depicting the town's historic sites.
Offbeat attraction
• The Angola Museum sits right outside Angola's gates and offers exhibits on the prison rodeo, famous escapes and prisoner contraband. angolamuseum.org
---
Click here to head back to our Local Weekend Getaways cover package and see more trips to take near Baton Rouge.
This article was originally published in the May 2019 issue of 225 Magazine.