There is something equal parts spooky and beautiful about Louisiana cemeteries. The gnarled oak trees draped in moss, the rows of unique above-ground tombs, the weathered statues and monuments. Here in Baton Rouge, the setting has conjured up many a ghost story. But it's also a treasure trove of tales from the past—not just for local families, but for the Capital City's place in American history and the battles our ancestors fought.
So as you prepare for a month of Halloween festivities, take some time to appreciate our historic resting places—not just for their creepy vibes, but for their connection to the city's origins.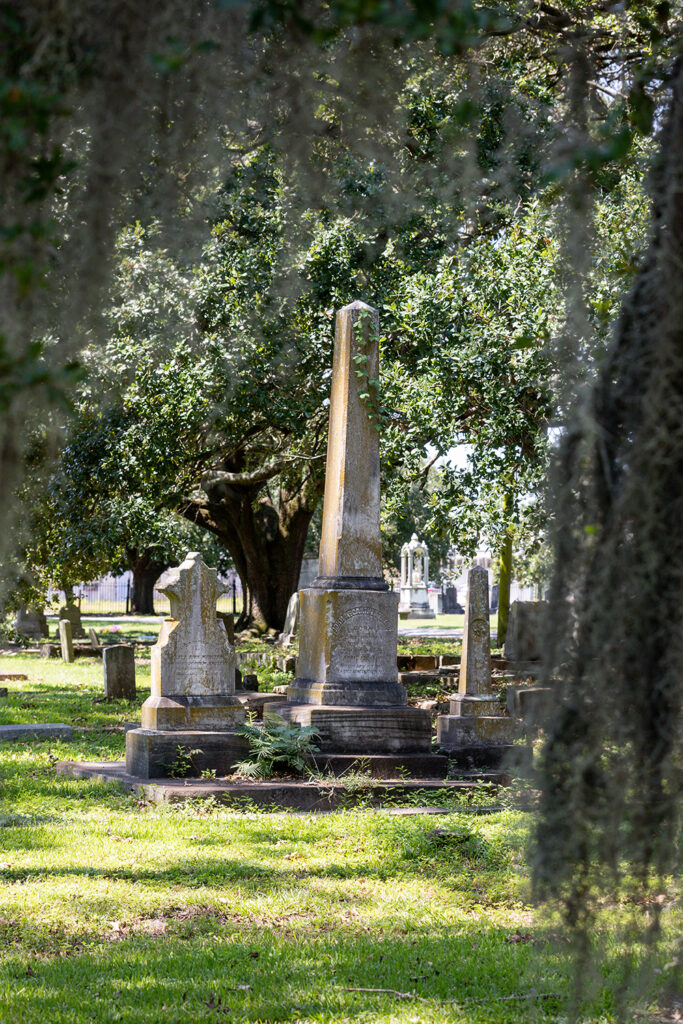 Highland Cemetery
The city's oldest existing cemetery is also one of the easiest to overlook. On the southern edge of LSU's campus, it's wedged between townhomes and duplexes off East Parker Boulevard and set off by a wrought-iron fence. The first burial here took place in 1813, and with familiar last names like Kleinpeter, Slaughter and Babin, it's home to some of the first families of Baton Rouge. It's also where many soldiers who fought in the American Revolutionary War and the War of 1812 were laid to rest.