---
The holiday season is a time for family, friends and tons of fun. There's plenty to do in and around the Capital Region as we close out 2017 and ring in the new year, and 225 Magazine has compiled all the Holiday Happenings into one colossal calendar. Check it all out and have a happy holiday season from all of us at 225 Magazine!
---
Now to Dec. 16, every Saturday
The Polar Express
Families can enjoy the holiday movie in the planetarium theater every Saturday at 3 p.m. Guests are served complimentary hot cocoa before each show beginning at 2:15 p.m., and after the show, visitors can pick up sleigh bells to take home. lasm.org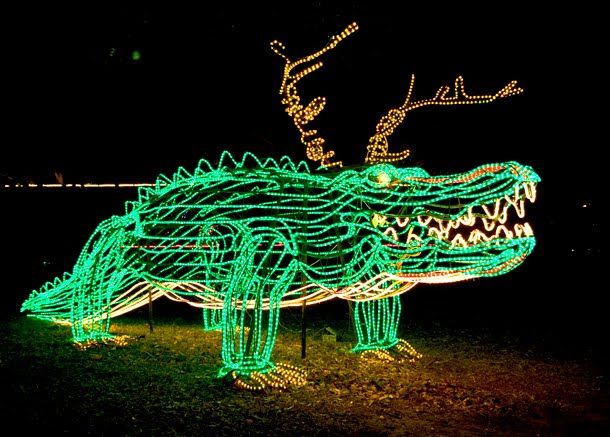 Now to Dec. 30
ZooLights
Walk through the Baton Rouge Zoo for a look at larger-than-life light displays amongst the animals. Hot cocoa and other treats will be available to purchase. Closed Christmas Eve and Christmas Day. brzoo.org

Now to Jan. 5
Holiday Lights at Baton Rouge General
Baton Rouge General presents its inaugural Holiday Lights display at the corner of Bluebonnet Boulevard and Picardy Avenue. The lawn has been transformed with musically synchronized light displays, including more than 10,000 lights, a 40-foot tree and eight singing trees atop twinkling lawn lights. Hours for cars are 5:30 p.m. and 11:30 p.m. Candy canes, snowmen, gingerbread kids and more also fill the lawn. Family nights also take place every Thursday, 6-8 p.m., now through Dec. 21, with live music, 3 tons of real snow, hot cocoa, Santa letter writing and more. Find the event on Facebook.
Now to Jan. 7, every weekday
Shadrack's Christmas Wonderland
The award-winning light and music extravaganza makes its Louisiana debut at the Lamar Dixon Expo Center. Guests tune into their radio to hear music synchronized to hundreds of thousands of LED lights. The maze of lights runs from dusk to 10PM. $25 per car, $40 for a mini-bus, limousine or activity van, and school and tour buses are $80. shadrackchristmas.com
Now to Jan. 7
Christmas at Blue Bayou
The waterpark launches its own computerized light drive-thru this season, with lights synchronized to songs. $28 per car. christmasatbluebayou.com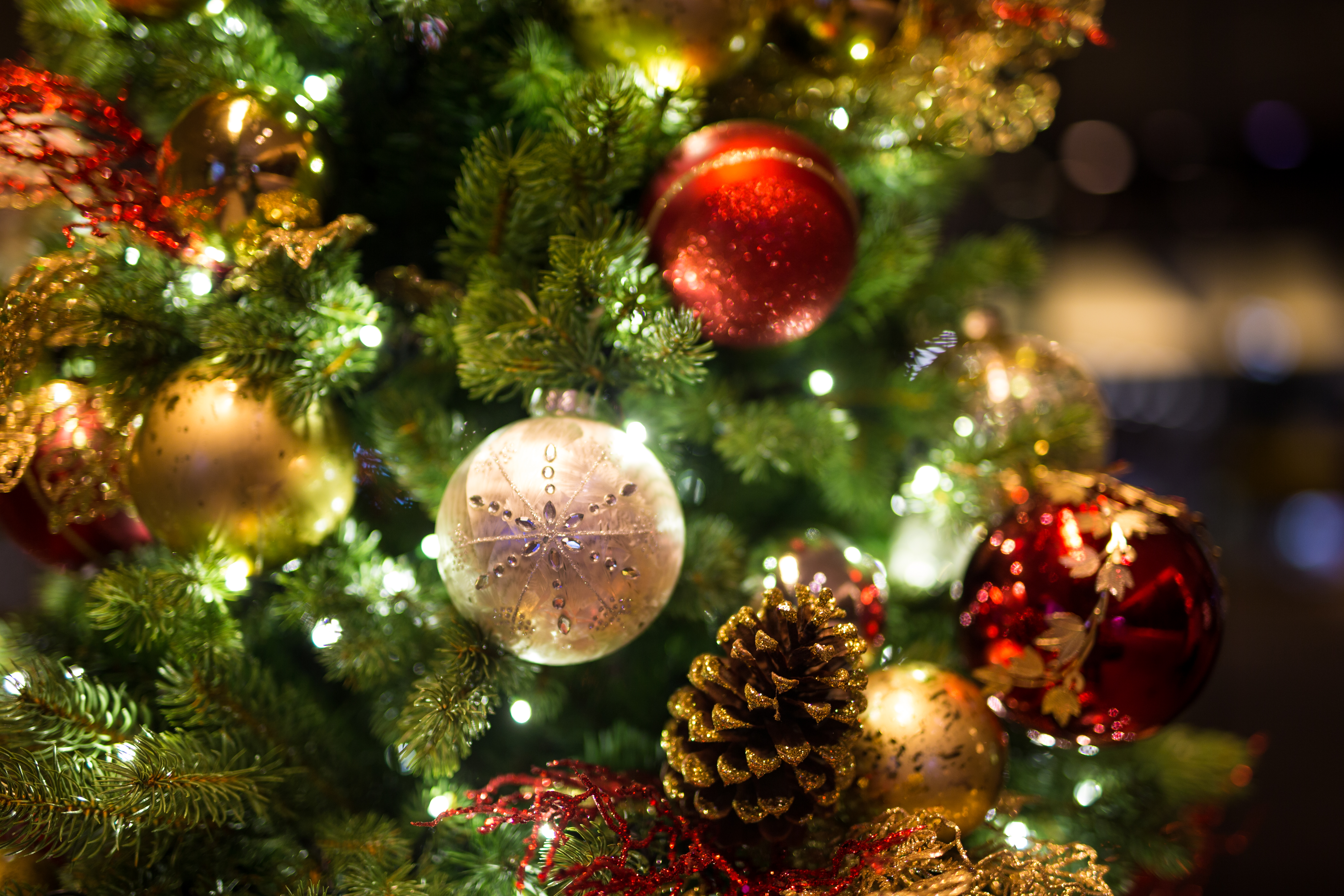 Dec. 1
Festival of Lights and other celebrations downtown
Experience the magic of the holiday with several events in and around North Boulevard Town Square.
• Enjoy the lighting of the 35-foot Christmas tree and fireworks, free ice skating, 10 tons of real snow at the snow village, holiday performers, face painters, a balloon artist, stilt walkers and, of course, Santa. Starts at 4 p.m. downtownbatonrouge.org
• Preserve Louisiana hosts a reading of The Cajun Night Before Christmas at the Old Governor's Mansion. preserve-louisiana.org
• Check out a special showing of "Let It Snow: A Holiday Music Journey" in the Louisiana Art & Science Museum's planetarium.
lasm.org
• Join Forum 35 for the Reindeer Run & Jingle Bell Jog. Find more run info on Eventbrite or Forum 35's Facebook page.
• Head to the LSU Museum of Art gift shop for a holiday trunk show of items from local artists. The museum will offer free gift wrap and refreshments, along with 20% off your purchase. lsumoa.org
• Hang out with Santa and Mrs. Claus in the Senate Chamber of the Old State Capitol 6:30-8:30 p.m. to take pictures. Christmas movies and holiday crafts will take place in the House Chamber. Free. louisianaoldstatecapitol.org
Dec. 1
LSU AgCenter Poinsettia Show
The annual poinsettia show and sale runs 8 a.m.-noon at the LSU AgCenter Botanic Gardens at Burden at 4560 Essen Lane near Interstate 10 in Baton Rouge. Visitors may purchase fresh poinsettias from a wide selection of varieties on display for $10-$12 per plant. Free. Sale proceeds go to fund educational programs at the Botanic Gardens. For info, call 763-3990.
Dec. 1
Home for the Holidays
Baton Rouge Symphony Orchestra brings back its beloved holiday performance to the Baton Rouge River Center Theatre with soprano Ana Maria Andricain, the Baton Rouge Symphony Chorus and more special guests. 7:30 p.m. brso.org
Dec. 2
Hands on Happenings: Holiday Ornament Workshop
Get creative the first Saturday of every month at the Hands-On Happenings workshops at the Louisiana Art & Science Museum. Create your own keepsake ornaments using no-bake modeling clay, cookie cutters and sparkly embellishments. lasm.org
Dec. 2
Christmas in Central Square
This year's event kicks off the official City of Central Christmas light display with ice skating, a Snowzilla Jr. slide, "sneaux" for the kids, carousel rides, Polar Express train rides, photos with the Snow Princesses, games, s'mores by BREC and a live nativity presented by Life Church. This year will also feature horse and carriage and horse and wagon rides, an appearance by Santa for photos, and performances by Charles Brooks the Jazz Vibraphonist and the Jazz Trio performing Christmas carols. discovercentral.net
Dec. 2-3
Pancakes and Pajamas
Join Galatoire's Bistro for its first-ever Pancakes and Pajamas on Saturday, Dec. 2 from 10 a.m. – noon. Families are invited for a morning of holiday magic featuring build-your-own pancake stations with delicious sides, photos with Santa, a Christmas Story corner with one of Santa's helpers and more. Digital photos with Santa will also be available for purchase. galatoiresbistro.com
Dec. 2, 9 and 16
Baton Rouge Arts Market
The Arts Council expands its monthly arts market to three Saturdays in December to help holiday shoppers get everything on their lists while also shopping local. Held in conjunction with the Red Stick Farmers Market, the event is 8 a.m.-noon at 5th and Main streets. artsbr.org
Dec. 3
Holiday First Sunday
Spend some time with your friends or family at this special Holiday First Sunday at the Louisiana Art & Science Museum, including visits with Santa Claus. Free admission to the galleries, $6 reduced admission to planetarium shows. lasm.org
Dec. 3
MOOSELTOE the Moosical
Mooseltoe and his friends come to life in this colorful and whimsical musical production. Follow the hero as he pursues his seemingly impossible dream while learning many lessons along the way. Al Roker narrates the story while celebrities from Broadway, TV and the movies provide the voices of Mooseltoe and his friends. 2 p.m. and 6 p.m.
manshiptheatre.org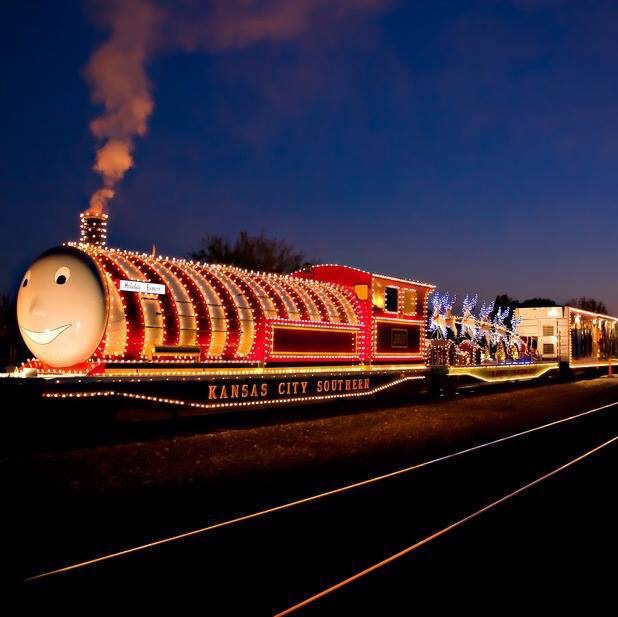 Dec. 3
Kansas City Southern's Holiday Express Train
The KCS Holiday Express is a six-car train that brings Santa Claus and his elves to communities throughout the company's U.S. rail network at scheduled stops. Guests at the free event can visit with Santa Claus and walk through three cars filled with holiday displays. At each scheduled stop, a charitable contribution is made to the local Salvation Army to provide warm clothes and other necessities for children in need. 4 p.m. kcsouthern.com
Dec. 3
A Rural Life Christmas
Ring in the Christmas season with a 19th century Louisiana celebration featuring music, artisans, storytellers, costumed reenactors, a bonfire and visit from Papa Noel. 12:30-6 p.m. lsu.edu/rurallife
Dec. 5-6
Cool Winter Nights and Hot Jazz
Cool Winter Nights and Hot Jazz will feature Brian Shaw, Willis Delony and Bill Grimes in a show with new arrangements and holiday favorites, including the classic Duke Ellington arrangement of "The Nutcracker Suite." 7:30 p.m. manshiptheatre.org
Dec. 6
Sip & Sauté: 'Not So Christmas' Revisited
Acadian House Kitchen & Bath Studio hosts a cooking class from 5:30-8 p.m. Participants will cook a Christmas meal with a twist, learning to make pecan-roasted pork chops, sweet potato puree and cranberry gastrique, panko-dusted mashed potato cakes and a bourbon peanut butter milkshake. Register here.
Dec. 7
Holiday Shop Hop and Champagne Stroll
The 2017 Holiday Shop Hop will be housed in one location this year—at the Capitol Park Museum, 660 North Fourth St. The traditional Champagne Stroll, benefiting the New Year's Eve Red Stick Revelry, will originate at the Holiday Shop Hop. 11 a.m.-8 p.m. downtownbatonrouge.org
Dec. 7
Trees of Light: Annual Holiday Gala
Celebrate the holiday season with The Hospice of Baton Rouge at the Trees of Light Gala at The Lyceum Ballroom. The evening will include food, libations and music by The Chee-Weez. 6 p.m. hospicebr.org
Dec. 8-17
'A Christmas Carol'
Enjoy Theatre Baton Rouge's annual rendition of the Charles Dickens classic A Christmas Carol. Tickets are $25 for general admission and $20 for students. Showtimes are 7:30 p.m. and 2 p.m. for matinees. theatrebr.org
Dec. 8-17
'Jingle ARRGH the Way!'
Playmakers presents a fun holiday musical for the kids with Jingle ARRGH the Way! A "How I Became a Pirate" Christmas Adventure. Tickets for adults are $21, and $15.75 for children. Showtimes are 7 p.m. and 2 p.m. for matinees. playmakersbr.org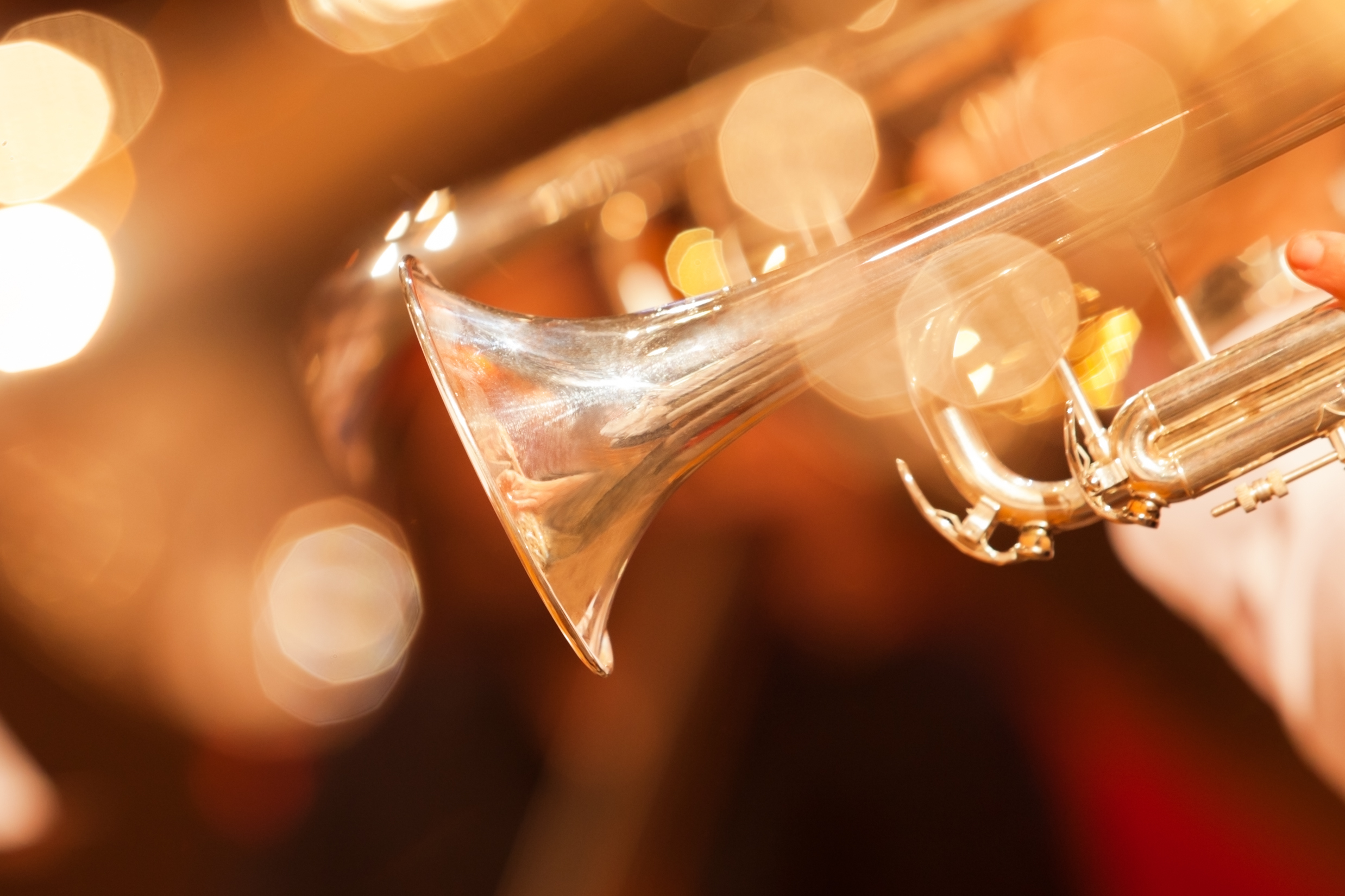 Dec. 8 and 10
Holiday Brass
Baton Rouge Symphony Orchestra offers up two opportunities to watch its brass section for the holidays. At the Lamar Holiday Brass event at St. Joseph Cathedral Dec. 8, 7:30 p.m., the brass section is accompanied by the cathedral's massive church organ. On Dec. 10, Houmas House Plantation and Gardens serves as the backdrop for another performance by the brass at 4:30 p.m. brso.org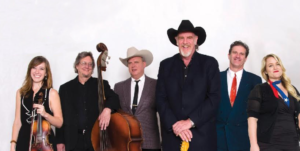 Dec. 9
Asleep at the Wheel—Merry Texas Christmas Y'all
Texas's premier Western swing band Asleep at the Wheel amps up traditional holiday favorites with a performance at the Manship Theatre. 7:30 p.m. manshiptheatre.org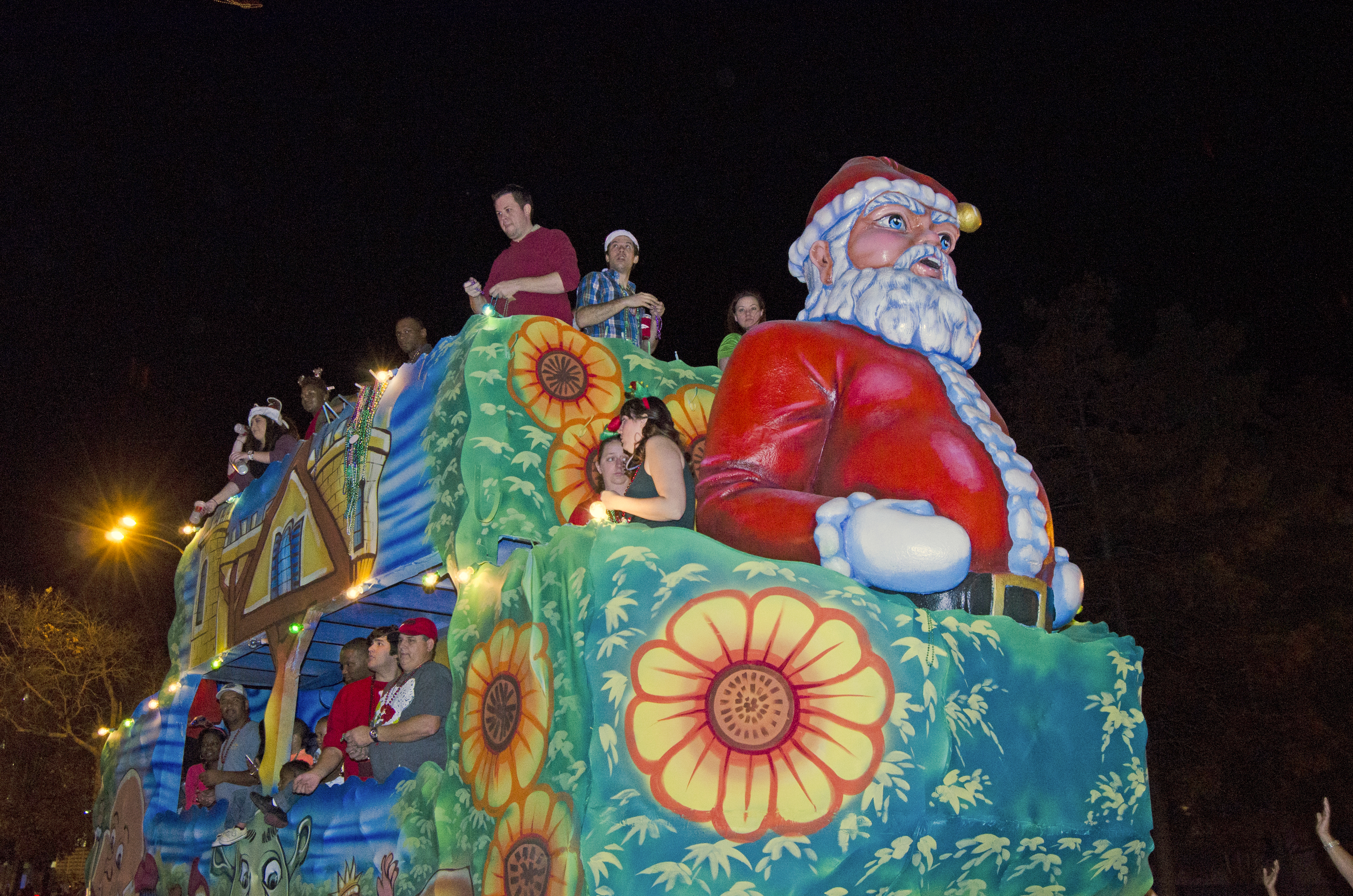 Dec. 9
Cortana Kiwanis Christmas Parade

The 67th annual parade rolls through downtown Baton Rouge at 5:30 p.m. Every year, more than 80,000 people watch the parade live, and thousands more enjoy it on TV. The parade typically includes about 80 entries, including marching bands, celebrities, massive and decorative floats, dance troupes, non-profit organizations and local businesses in seasonal themes. christmasinbr.com
Dec. 9
Iberville Christmas Bonfire Festival

Nottoway's annual Iberville Parish Bonfire Christmas Festival includes a night filled with music, food, vendors, bonfires, fireworks and a visit from Santa. Tickets are $5 per car. 5 p.m. nottoway.com
Dec. 9
Amahl and the Night Visitors
Presented by RoyOMartin and Opera Louisiane. When a mysterious group of Kings arrives on the doorstep of a poor mother and her son, the mother is faced with a life-changing decision. All who are able are encouraged to bring an unwrapped toy or gift to the performance for a child in need. The show is held at The Church International. Tickets are $21.50 for adults and $11.50 for children. operalouisiane.com/amahl
Dec. 10 and 11
George Bell & Friends Present: An Evening of Holiday Jazz
The popular event is given two nights this year for the 6th annual return of Bell's holiday show. The show features multitalented local vocalist Quiana Lynell and a supporting cast of all-star musicians from the Baton Rouge and New Orleans performing jazzed-up takes on holiday classics. 7:30 p.m. manshiptheatre.org
Dec. 15
Michael McDowell's Christmas Spectacular
The Baton Rouge piano prodigy offers up some improvised takes on his favorite holiday tunes. He will take the stage alone for an intimate evening of holiday music. 8 p.m. manshiptheatre.org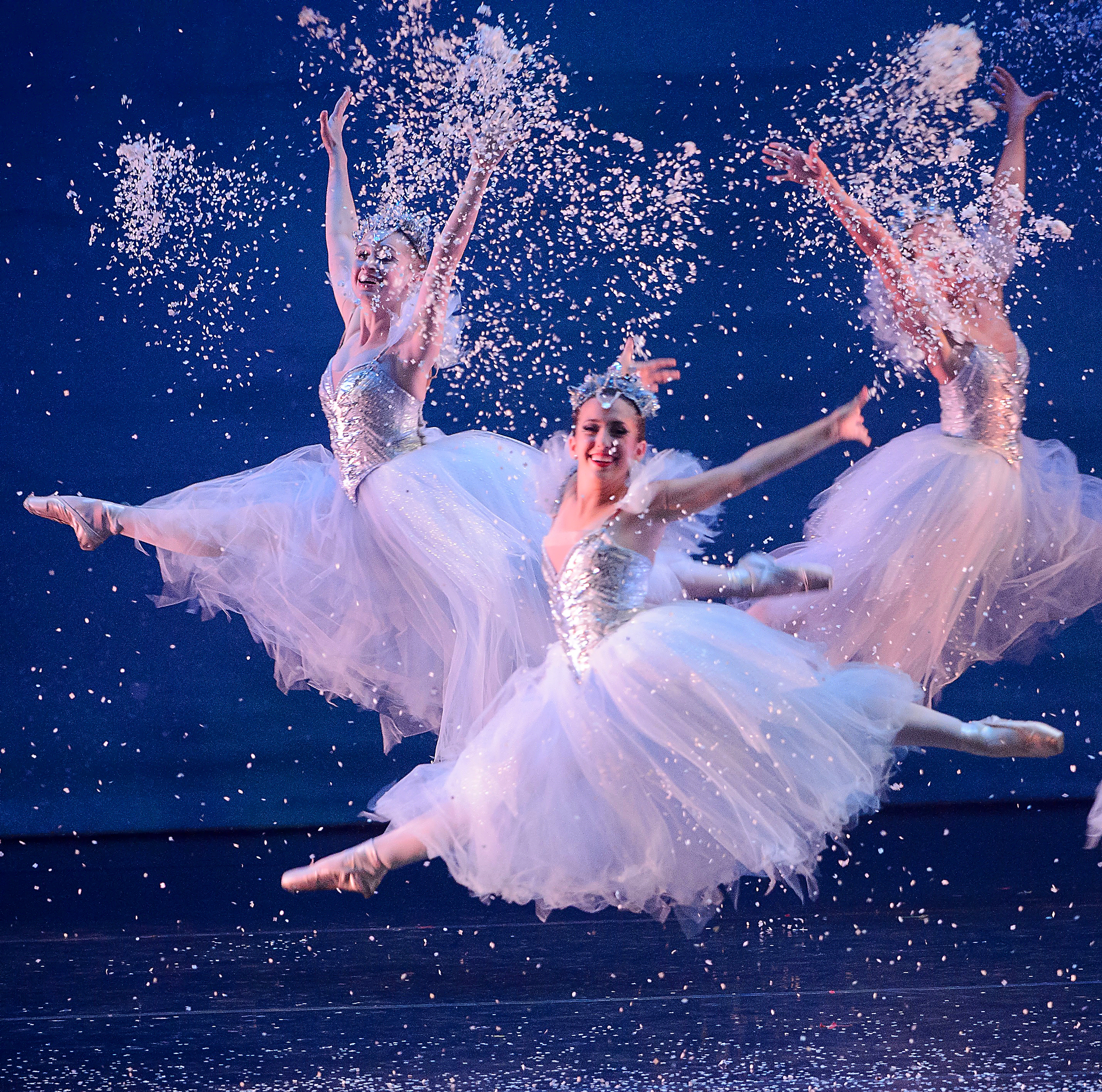 Dec. 16-17
Nutcracker: A Tale From the Bayou
Created by Molly Buchmann and Sharon Mathews in 1992, Baton Rouge Ballet Theatre's The Nutcracker—A Tale from the Bayou has become a favorite of the holiday season. The show features world-class guest artists, live accompaniment by the Baton Rouge Symphony Orchestra and a cast of more than 300 community children and local dancers. batonrougeballet.org
Dec. 17
Christmas Carols Sing-Along

This free one-hour sing-along is led by a music director, with song sheets and background music provided. The event is at Perkins Rowe, outside the movie theater, and is open to all ages. 3 p.m. Find more info here.
Dec. 25
Christmas Buffet
The Crowne Plaza offers a menu pairing traditional holiday favorites with Cajun Country's freshest regional flavors. Seatings take place every hour from 11 a.m. –1 p.m. Ticket prices vary. Find the event on Facebook, or call 925-2244 for reservations.
Dec. 27
Home for the Holidays: Songwriters in the Round
The songwriter night celebrates Baton Rougeans who are part of the Nashville music scene. At the event, they play their latest original music for friends and family while home for the holidays. 7 p.m. manshiptheatre.org
---
Previous events
Nov. 11-12
Mistletoe Market: A fall shopping extravaganza
Kick off your holiday shopping at this unique collection of vendors including Sassy & Classy, Stacey Blanchard Designs, Lolipop Cakes, The Art of Wood, Tias and more. The event is free at the Belle of Baton Rouge Atrium. 9 a.m.-5 p.m. mistletoemarketbr.com
Nov. 17
White Light Night
The Mid City celebration local art and music takes place every November. Meet the artists, enjoy live music and sip and shop at the free festival. A shuttle can take you up and down the festival between Jefferson Highway at Goodwood Boulevard and the intersection of Government and 14th streets. Uber discounts are also offered. Purchases of art are subject to zero city sales tax, and proceeds help purchase public art for the Mid City area. Find info at the Mid-City Merchants Facebook page.

Turkey Trot 1 mile Fun Run & 5K
Celebrating its 31st year, the run takes over downtown the morning of Thanksgiving. The race partners with the March of Dimes as a fundraiser. turkeytrotbr.com
Nov. 28
Season's Readings 2017
Shop for book lovers with a wide array of titles available at a 20% discount, plus local authors present for book signings. Free gift wrapping will be provided. 4:30-8:30 p.m. at the LSU Barnes & Noble. Find more info here.
Nov. 29
K-Love Christmas Tour 2017
Steven Curtis Chapman, Plumb, We Are Messengers, and Marc Martel perform Christmas hits at the Raising Cane's River Center. raisingcanesrivercenter.com