---
It's a Saturday night, and all you want to do is enjoy some live music without getting a drink spilled on you or having to crane your neck to see over the 25 really tall guys in the crowd in front of you. Where do you go?
Baton Rouge houses some great larger music venues, but sometimes you just need something a little more low-key. That's when it's time to dig up some of the city's hidden musical gems. No matter what genre you're into, you can find it here—if you know where to look.
---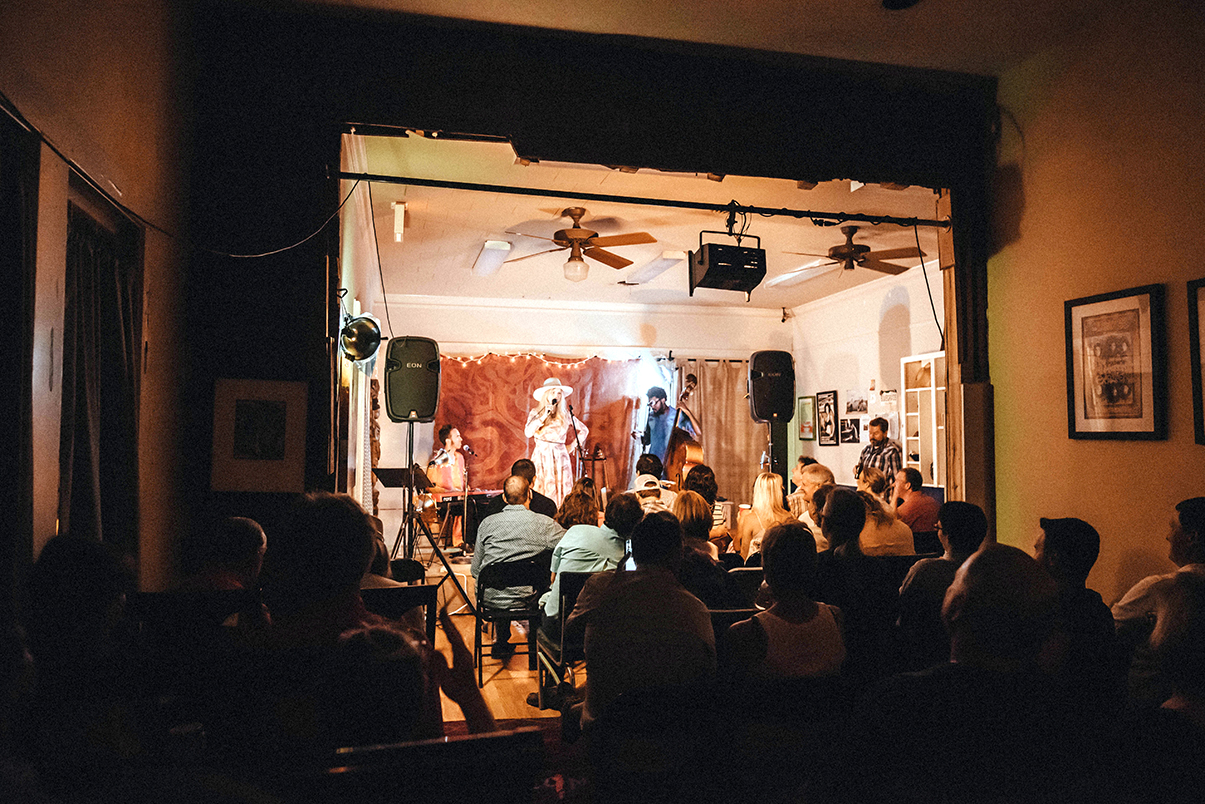 Club Coozan
Cajun/zydeco
10929 Mead Road
There are a few spots in and around Baton Rouge to get your two-step on, but this unlikely little beauty hidden inside a Clarion Inn has that je ne sais quoi. Club Coozan hosts live zydeco, swamp pop and all the fixings on Fridays and Saturdays, plus dance lessons during the week for those who didn't grow up dancing to washboards and accordions.
Dyson House Listening Room
Indie/acoustic
7575 Jefferson Highway
Dyson House is on the rise as one of Baton Rouge's hippest small venues, but its intimate space keeps it feeling like the city's best-kept secret. Since its opening in late 2015, this former gift shop has hosted touring artists from as far as North Carolina (American Aquarium frontman BJ Barham) and tons of local indie and folk rockers.
Culture Reggae Club
Reggae
450 Oklahoma St.
Far from the Caribbean geographically but close in spirit, Culture's musical offerings are as colorful as the murals emblazoned on its cinder-block exterior. Cheap admission, a laid-back atmosphere and authentic reggae, African, R&B and hip-hop music make this spot a go-to for an international cultural connection—or just a beer and some chill tunes.
Neal's Juke Joint
Blues
3827 Plank Road
Baton Rouge is the oft-overlooked birthplace of swamp blues, so catching some live blues is a must. This spot, opened earlier this year by blues star Kenny Neal and his family, is bringing something new to the scene. Come for the performances by Neal and his talented friends; stay for the boogie.
Bee Nice Music
Little bit of everything
4205 Capital Heights Ave.
There's off-the-beaten-path, and then there's Bee Nice, a little backyard venue. This pint-sized concert space owned by Capital Heights residents Dave Mooney and Penni Guidry has plenty of fresh air, vintage charm and a neighborhood concert series built around local artists.
---
This article was originally published in the July 2017 issue of 225 Magazine.