A new event will bring Japanese, Korean, Vietnamese and other Asian art, food and entertainment to Electric Depot next week to celebrate Asian American and Pacific Islander Heritage Month. 
The first-ever Night Market BTR, scheduled for Thursday, May 11, comes from three local minds who wanted to celebrate their cultures and Baton Rouge's diversity. Laura Siu Nguyen of Laura Siu Events says it was a "no brainer" to bring Patrick Wong and Kay Vong on board. Wong and Vong co-own Japanese-inspired drink and dessert shop Sweet Society in Electric Depot. Wong and his family's adjourning sister restaurant Boru Ramen is known for its gourmet ramen. 
Nguyen says the idea of bringing Baton Rouge's Asian culture together through food and art came from attending a 626 Night Market with her husband in Irvine, California. The events are inspired by the open air night markets around Asia. Wong had also attended a 626 Market and another nighttime cultural event named FoodieLand in Las Vegas. The founders wanted to bring something similar to Baton Rouge. 
"May is AAPI Heritage Month, and we never really had an event that was super targeted to us," Nguyen says. "Every time I go to eat, we always go to an Asian restaurant, and I wanted to highlight all the business owners that are actually kind of like this ecosystem." 
"We just wanted to do something fun and highlight the melting pot of Louisiana," Vong adds.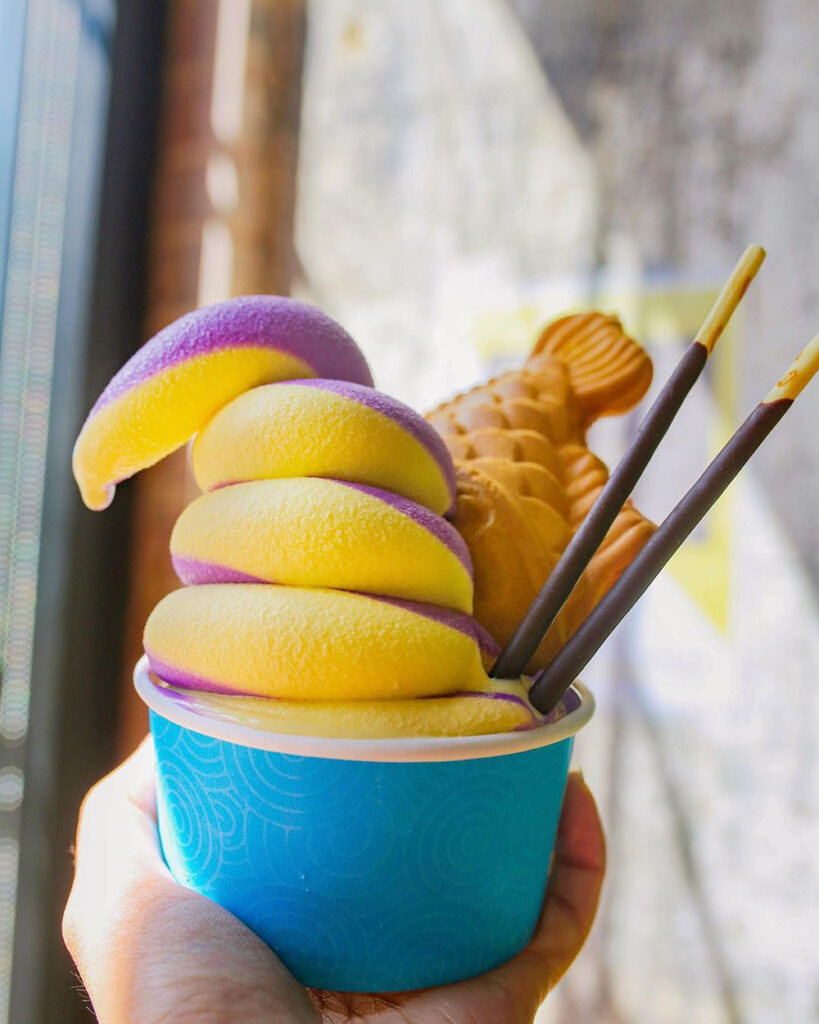 Vong says what started as an idea for a small market with a few tents has grown into a full-blown event with multiple restaurants, makers, entertainment groups and art vendors on the lineup.  
Attendees will be given a food passport so they can go around the market and taste different flavors from local chefs and eateries. Vong encourages those who come to Night Market BTR to "be open and try new things." 
"People stick with the same item all the time," Nguyen adds. "All these vendors, one of the challenges that we want to have for them is to cook something that (they) want to showcase. Something that's not usual or typical." And, Wong adds,  something that "reminds them of home." 
Other restaurants on board include Ichiban and MoMo Tea, which are also owned by Wong and his family. And all vendors are encouraged to serve up exclusive dishes and treats. Ichiban will bring Salmon Bombs, which is a salmon sushi wrapped in tofu; MoMo Tea will dish out its Mochinuts and Korean Corn Dogs; and Boru Ramen will sere Japanese street foods like pork sausage skewers, a savory pancake-like dish called Okonomiyaki, and more non-menu items. 
"In a lot of Asian cultures, we communicate our love through food," Nguyen says. 
Wong agrees. 
"Food is love," he says. "They don't say 'I love you.' It's more like 'I cooked for you.'"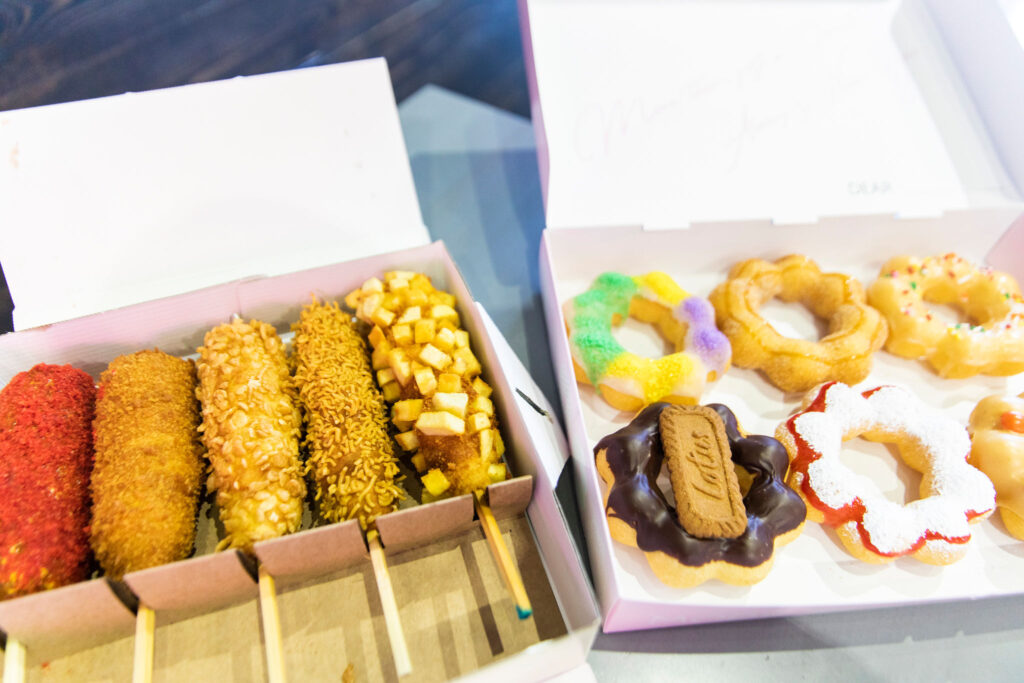 Along with food samples and homemade art, Nguyen has also booked entertainment for the night including a K-Pop band from LSU, lion dances, a fan dance by the Vietnamese Student Association and more. There will even be different booths offering games for children to play. 
During the market, Sweet Society will also host a cupsleeve event in which K-Pop fans can meet up to take photos, watch music videos and performances and take home a commemorative drink sleeve. Vong says the shop will also be serving up all the sugary treats from its usual menu. 
Nguyen wants Night Market BTR to bring the community together while challenging people to venture outside their comfort zones and experience different cultures. She says she's eager to see how the community reacts to this new event and hopes to hold more in the future. 
"I think the city needs it," she says. "The city needs more diversity. We always say 'Why do people want to stay in Baton Rouge?' And, people say usually because of family, but also (because of events that bring) the community together. So this hopefully will open up a lot of different things where the community will be able to appreciate a little bit more of what we have in the city." 
Night Market BTR is free and open to all. It will be held on Thursday, May 11, from 6-9 p.m. Electric Depot is at 1509 Government Street. Follow Night Market BTR on Instagram to stay up to date.