---
A hungry stomach and heart for adventure is all you need to enjoy the friendly, small-town charms of New Roads and nearby destinations in Pointe Coupee, West Baton Rouge and Iberville parishes. Well, that and maybe a little sunscreen for a summer day spent outdoors.
Make the 30- to 45-minute drive west of Baton Rouge, and you'll be repaid with breathtaking sunsets along the shores of the False River, real-deal Louisiana fare at local restaurants, heart-pounding swamp tours and drag racing competitions, and a full calendar of family-friendly events and festivals.
Pack a backpack, grab your shades and head west for a relaxing, sunshine-filled weekend.
---
TAKE A WALK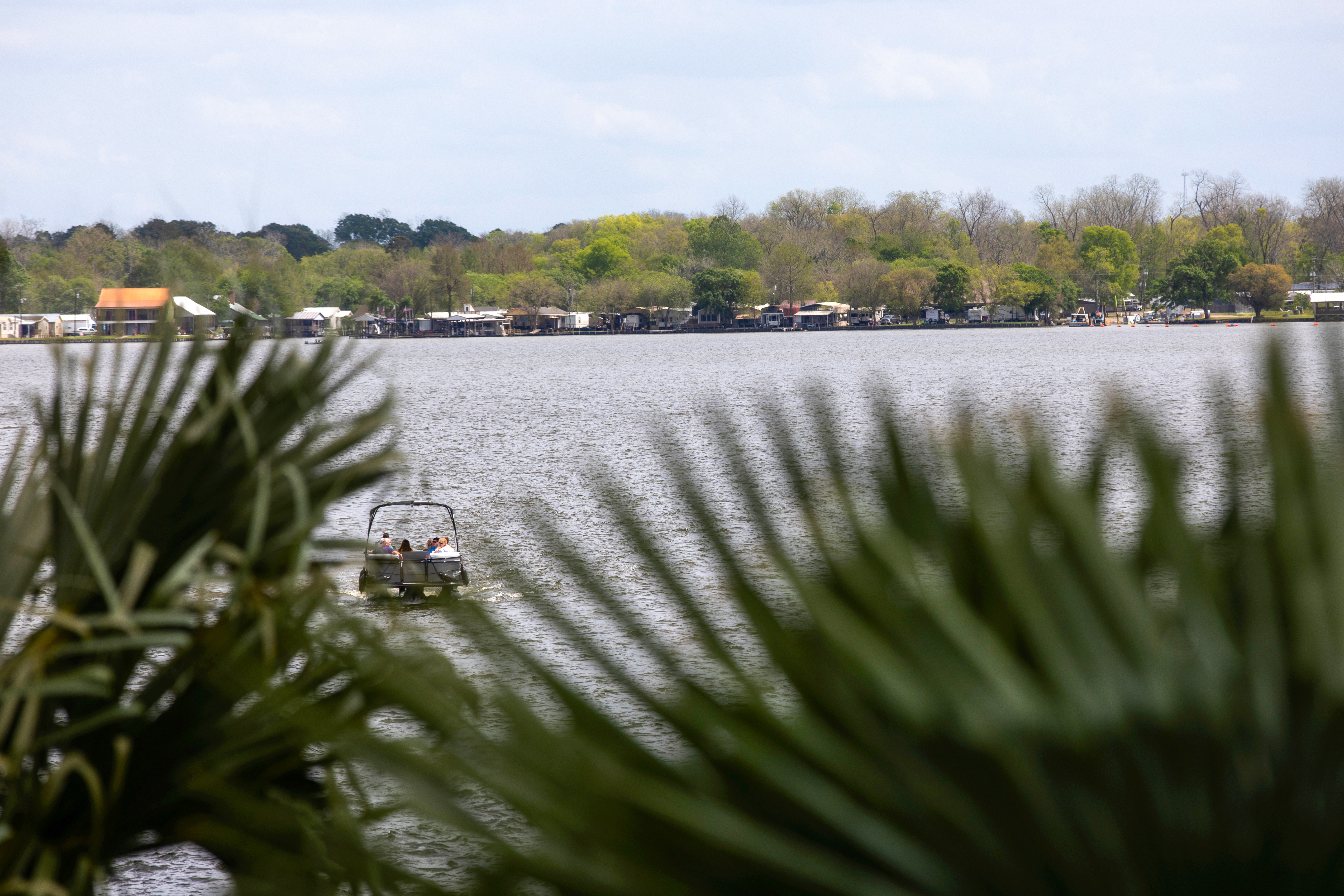 • Before catching the sunset at False River, spend the afternoon on Main Street in downtown New Roads. The compact district is known for its restaurants and cafes, antique shops, art galleries and community gatherings. Indulge in a classic Creole lunch at Ma Mama's Kitchen (124 W. Main St.; find it on Facebook). The warm restaurant serves everything from New Orleans-style crawfish etouffee to red beans and rice. Wrap up the day with a dockside dinner at Satterfield's (108 E. Main St.; satterfields.com). Once a Ford car dealership, the now laid-back restaurant serves seafood, sandwiches, fried finger foods and fruity cocktails with a large covered patio offering views of the water.
• Mark your calendar for New Road's annual Harvest Festival, Oct. 18-20. At the three-day family-friendly event, locals can enjoy carnival rides, watch performances by local and nationally known musicians, eat and drink, and shop local arts and crafts vendors.
---
NEAR DOWNTOWN
• Get an authentic Cajun lunch with a kick at Hot Tails Restaurant (1113 Hospital Road; hottailsrestaurant.com). The award-winning restaurant serves spicy seafood, burgers, sandwiches, po-boys and brunch dishes. Owners Cody and Samantha Carroll have garnered a following thanks to their Food Network show, Cajun Aces.
---
ON THE LAKE
Along False River, you can rent boats or kayaks from SandBar, or just hang out by the water to watch the annual July 4th Boat Parade. Photos by Kaci Yoder.
---
• Soak up the sun at sports bar and grill SandBar on False River (6716 False River Drive; sandbaronfalseriver.com). Visitors can watch sports games, play beach volleyball, rent boats or kayaks, listen to live music, fish and enjoy the outdoors on the deck.
• Instead of sitting in the grass waiting for fireworks, watch them by the water at the annual 4th of July Boat Parade. The city celebrates Independence Day clad in swimsuits, floating on the lake with music, water balloons and American flags.
---
TAKE A SPIRITUAL JOURNEY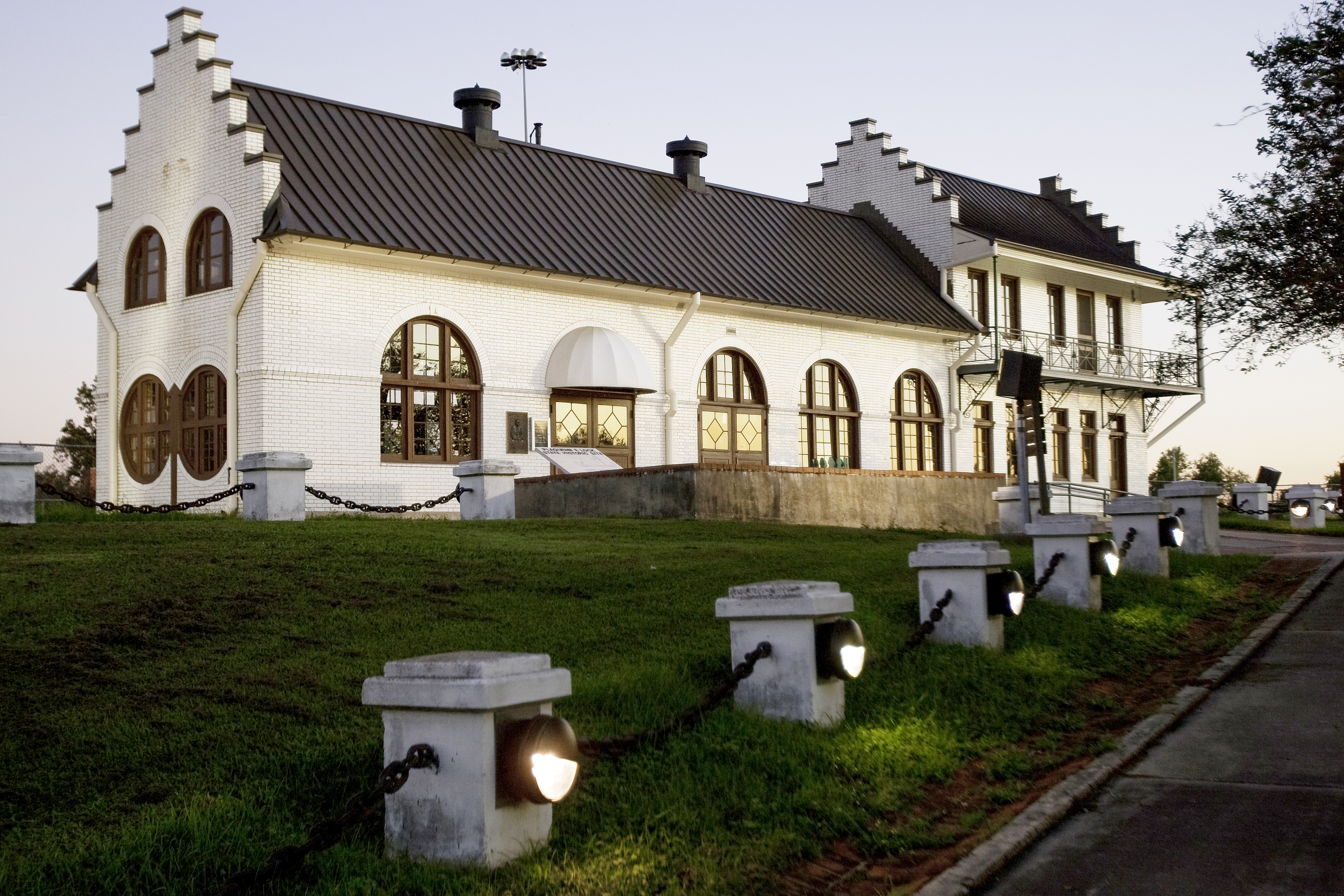 • Madonna Chapel: Visit one of the smallest churches in the world just south of Plaquemine along River Road. The historic chapel can fit three to five people inside. Visitors let themselves into the church using a key in the building's mailbox.
• St. John the Baptist Church: The historic St. John the Baptist Church was first organized in Dorseyville in 1868. It is most significant for the large role it played in the local African American community. The town was named after the church's founder and first reverend, Basile Dorsey.
---
NEARBY ATTRACTIONS
Port Allen's State Capitol Raceway hosts drag race competitions featuring street cars, 18-wheelers and other specialty vehicles. Photos by Collin Richie.
---
• Get a local history lesson at Plaquemine Lock State Historic Site. From the Dutch-influenced lockhouse building, visitors can view the waterway once used by travelers in the early 1900s. Inside, guests can take tours and watch educational videos about the lock and its designer, Col. George W. Goethals, who later went on to engineer the Panama Canal.
• Have a need for speed? Cheer on local drag racers at the State Capitol Raceway in Port Allen. The raceway just off Highway 190 hosts lively competitions featuring street cars, 18-wheelers and other specialty vehicles. Call the raceway to find out how to take a drag racing class.
• Go on an adventure with The Last Wilderness Swamp Tours, based near Plaquemine on the eastern edge of the Atchafalaya Basin. Get a close-up view of native wildlife and cypress trees, while cruising down the bayous with a local tour guide.
• Browse artifacts and learn about rural life in West Baton Rouge Parish at the West Baton Rouge Museum in Port Allen. The museum explores sugar plantation history and local folklife across several historic buildings, and offers regular exhibits in its art gallery.
---
Click here to head back to our Local Weekend Getaways cover package and see more trips to take near Baton Rouge.
This article was originally published in the May 2019 issue of 225 Magazine.