---
Between the metallic clang of free-standing weights, the monotonous whirl of the treadmill and the heavy exhales emanating from all corners of the "iron paradise," the atmosphere of the typical gym is seared into our minds. But the conventional workout isn't for everyone.
Enter GymFit Adventure Community Center. The facility does feature a fully operational weight room, indoor and outdoor pools, and rooms for spin, yoga and cardio classes. But the first thing guests see when they walk in is a series of "adventure rooms." These spaces house the various circus arts the community center prides itself on.
Walking into an aerial class, GymFit feels more akin to a dance studio. Students and teachers of all ages are lifting themselves or their partners up on suspended silk ropes and trapezes, using their upper body strength. Once suspended, an aerialist swings with the poise of a ballerina, extending their arms and contracting them as they rotate slower and faster in a dance not unlike something out of a Cirque du Soleil show.
"We're more than just your typical gym," says Joshua Roberts, owner and founder of GymFit.
When Roberts created GymFit in the summer of 2012, he sought to build a place that was about more than working out. He wanted to create a community, and "a one-stop-shop" in the vein of the YMCAs he grew up in.
A big part of creating a community, Roberts says, was slowly introducing different activities like the aforementioned circus arts, which began humbly as an adult tumbling class and later grew to incorporate acrobatics and aerial workouts.
David Gabel, co-owner of GymFit, played a significant role in creating the various circus arts classes.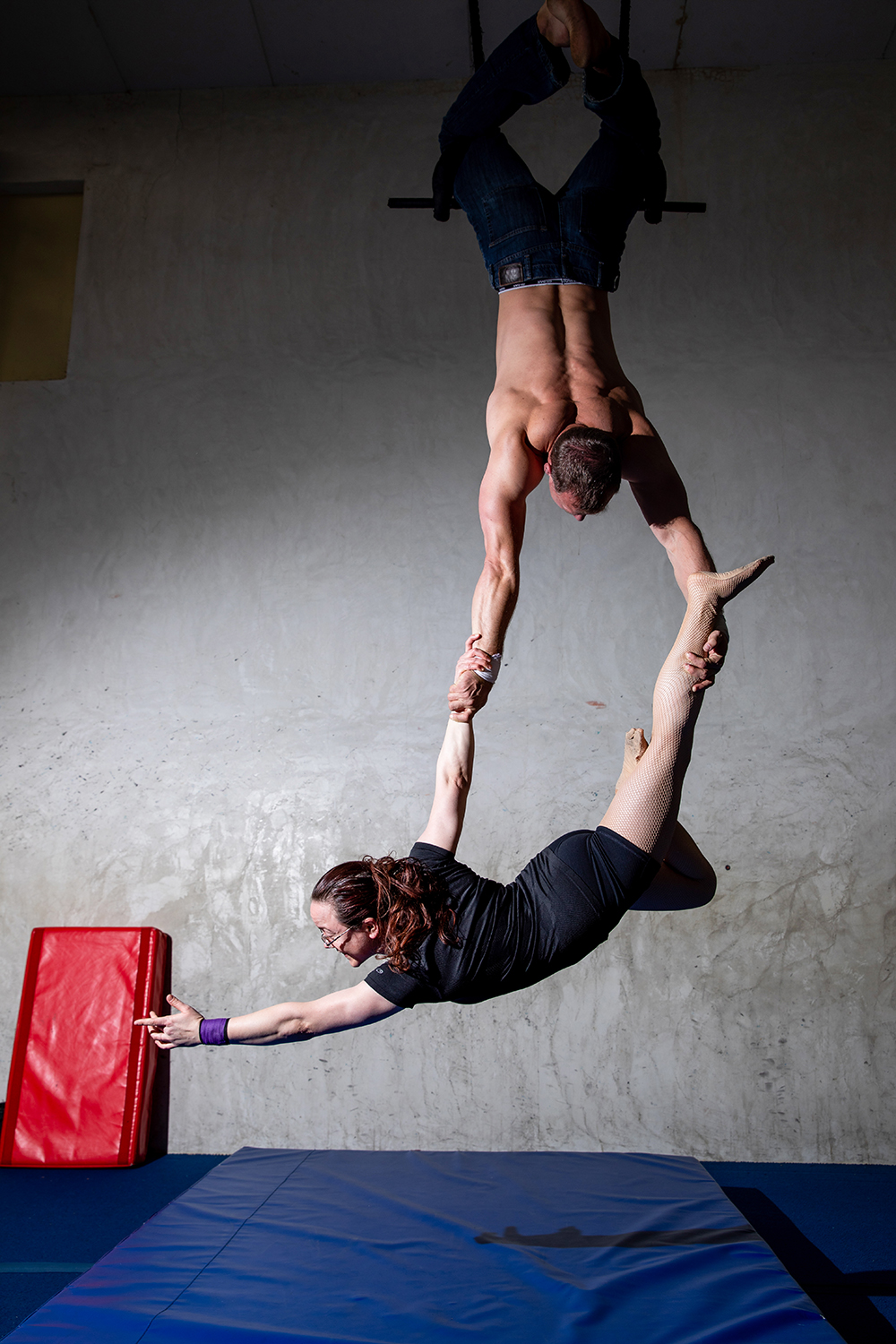 A competitor on seasons two, four and six of American Ninja Warrior, Gabel used his training to transition into teaching classes on trapeze and aerial silks, both of which utilize upper body strength to suspend oneself on hanging apparatuses.
Kids and adults are taught how to pull themselves up using silks, swing from a trapeze and perform with aerial silks, either solo or with a partner.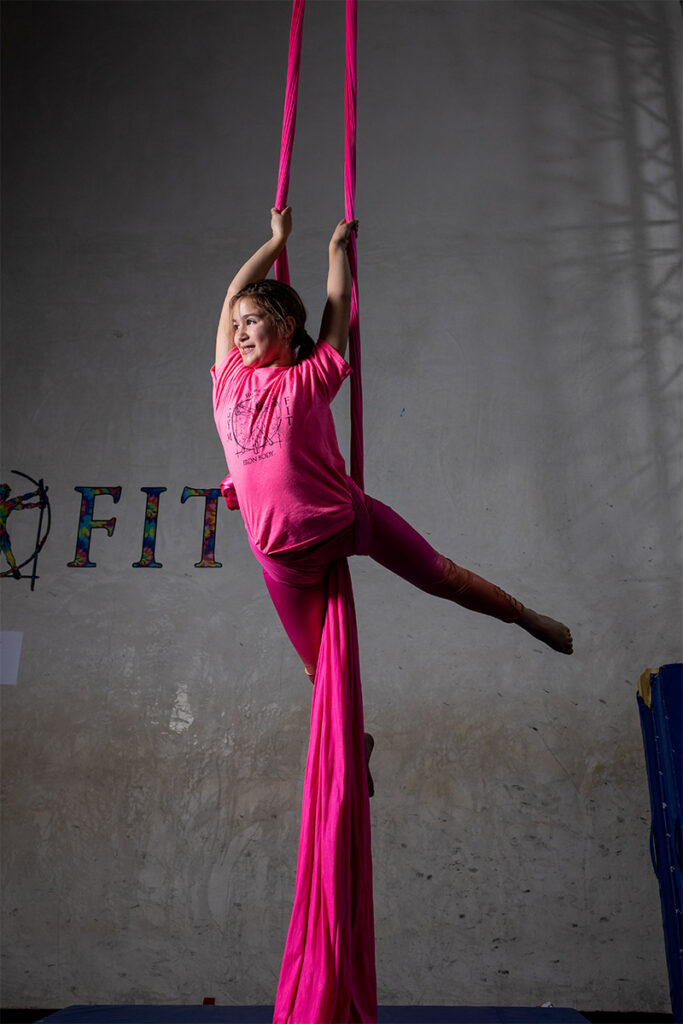 Gabel's students and instructors use these former racquetball courts as their playground.
Gabel's mantra: "Let's do silly and amazing things."
"It doesn't matter how weak you are at the start, you eventually become so much stronger," Gabel says. "(Students) will be amazed at their fitness and strength. They start to enjoy what their bodies can do."
Gabel and Roberts say they are still surprised at the diversity of people they see coming to their classes. They recall a 51-year-old man who could barely do a pull-up when he joined. He now performs on aerial silks. They cite a preteen who recently taught a 30-year-old man how to do a flip.
"It kind of gave me goosebumps," Roberts says.
Another student, Rachel Mason, has begun to rethink what working out can be because of the aerial classes at GymFit. She says she went from someone who "hated the gym and could barely stand the treadmill for more than 5 minutes" to performing aerial tricks with Gabel as a partner.
And that is what Roberts sees GymFit as: an avenue to help both kids and adults on a journey to fitness, even if it is by unconventional means.
"We want (to) draw more families, more adults and more kids to try these things out," Roberts says, "and hopefully discover a new passion."
---
This article was originally published in the March 2022 issue of 225 magazine.