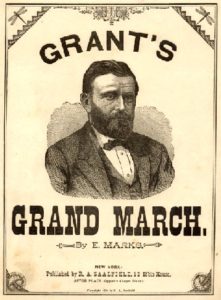 Have you ever wondered what the world would look like if Hillary Clinton, Mitt Romney or maybe even a politician from a century ago had won the presidency? That's the question at the heart of the Old State Capitol's new exhibit, "They Also Ran: Presidential Hopefuls," opening this Tuesday.
Through original cartoons, sheet music and memorabilia, the exhibit shines a spotlight on the candidates that history left behind. It also invites visitors to speculate what would have been different had those candidates succeeded.
At the exhibit's opening reception next Tuesday, attendees will be treated to a lecture by LSU political science professor Nichole Bauer.
If you can't make it, you'll still have plenty of time to see what it has to offer—the exhibit will be on display through Feb. 2.
Nov. 13's reception for "They Also Ran: Presidential Hopefuls" starts at 5:30 p.m. It is free to attend. The Old State Capitol is at 100 North Blvd.