---
BABY CAKES
Mardi Gras season is too short not to dig into as many king cakes as we can. Our game plan? Go for personal-sized king cakes, so you can save room for as many varieties around town as possible. These not-so-king-sized desserts pack in the flavor, but are portioned and priced just right. Pictured above: a few spots around town where you can find them.
---
MID CITY STEPS UP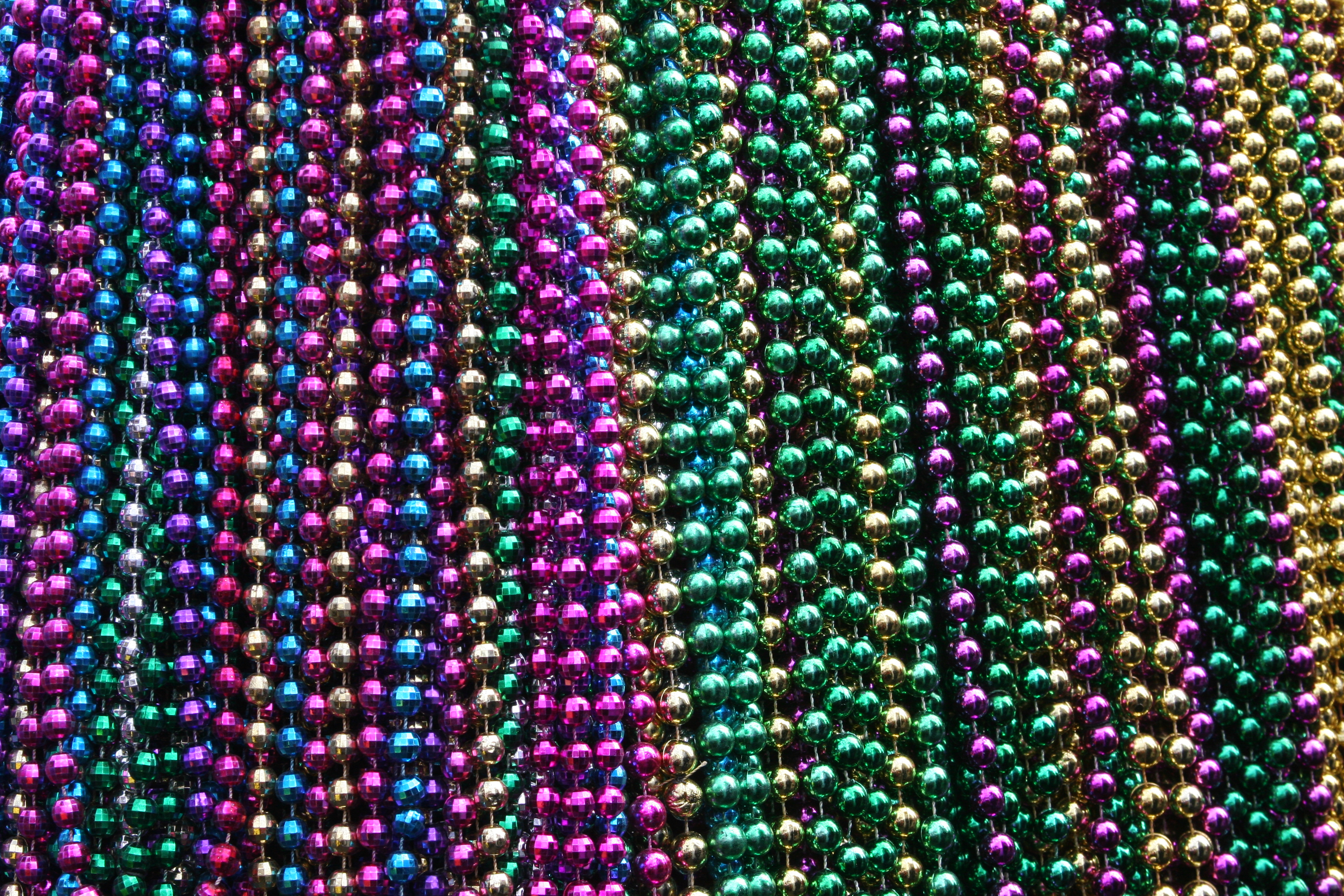 By about 6,000 steps, that is. In the tradition of Baton Rouge's Spanish Town and Southdowns neighborhoods, Mid City is getting its own parade. The first-ever Mid City Gras parade will span about 2.8 miles of North Boulevard, beginning around the interstate overpass and ending at Baton Rouge Community College. What began as an idea to bring together a neighborhood has become a full-fledged parade with marching bands, walking krewes, dancers, bikes, golf carts and mini floats. Mid City residents or not, everyone is welcome at this family-friendly event. See the parade Sunday, Feb. 4, 1-4 p.m. midcitygras.org
---
BEAD-DAZZLED
Laura Gremillion and Amy Norval's hand-beaded bustiers might be Baton Rouge's best-kept Carnival season secret. The Baton Rouge friends started fashioning bustiers from secondhand Mardi Gras beads eight years ago when they joined the all-female Diva Day parade in New Orleans.
Each of the 100 or so ladies in Diva Day makes her own bustier for the parade, but not without collaborating. Gremillion and Norval meet up with friends in the krewe to brainstorm, research, create moodboards, sketch designs and glue beads to bustiers. (Their theme this year: Popeyes.) They add fringe, tulle and bustles for flair, and cap off their costumes with headpieces and accessories.
Gremillion and Norval got so good at the designs that they started taking commissions. For the 2018 season, they assembled eight bustiers for a krewe in Alexandria and are continuing to take commissions requests online at thebeadeddiva.com—2019 costumes, anyone?
---
ROLL WITH IT
2018 parades, at a glance
Expect a full out Renaissance revival at the

Krewe of Southdowns

Mardi Gras Parade.
John Gray, the first grand marshal of

Mid City Gras

, is a jazz musician and music teacher.

Spanish Town

Mardi Gras

made 120 flamingo cutouts this year to dot the City Park lake.

About 150 costumed pups strut in the

Mystic Krewe of Mutts

Mardi Gras Parade.
---
FROM HEAD TO THROW
Fun facts about local krewes
Krewe Mystique de la Capitale

kept the identities of its court (literally) masked from 1976 until just two years ago.
The number of masked men in the Krewe of Orion.
Krewe of Artemis

ordered 9,600 high heel beads and 6,000 high heel plush toys as parade throws.

Weight, in pounds, that the Mystic Krewe of Apollo's towering back pieces can reach.
The Prancing Babycakes

celebrate their 10th anniversary of parade dancing (and white majorette boot-wearing) this year.
---
2018 PARADE ROUTES
Mystic Krewe of Mutts
Jan. 28 at 2 p.m
Krewe of Artemis
Feb. 2 at 7 p.m.
Krewe Mystique de la Capitale
Feb. 3 at 2 p.m.
Krewe of Orion
Feb. 3 at 6:30 p.m.
Spanish Town Mardi Gras
Feb. 10 at noon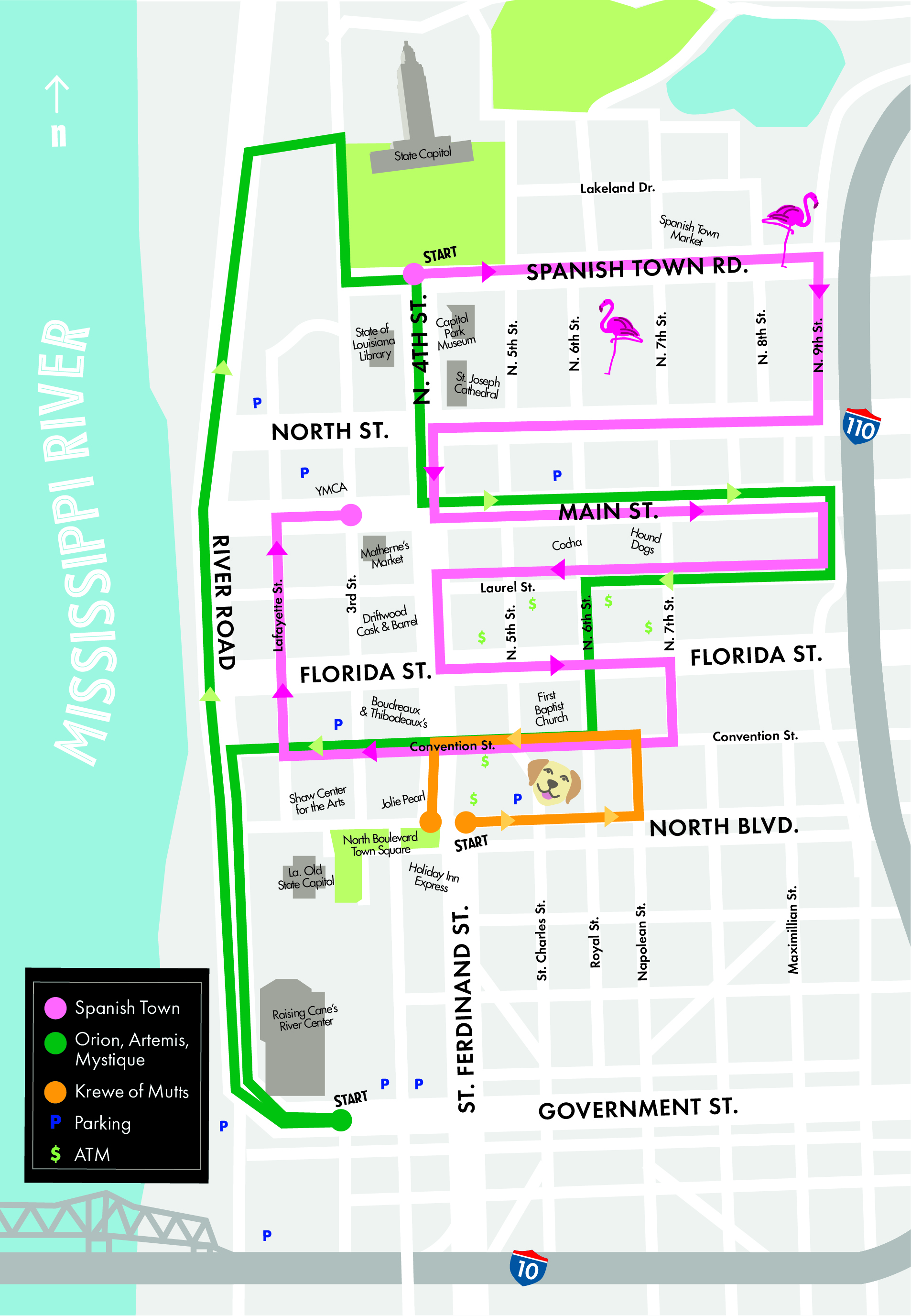 ---
Mid City Gras
Feb. 4 at 1 p.m.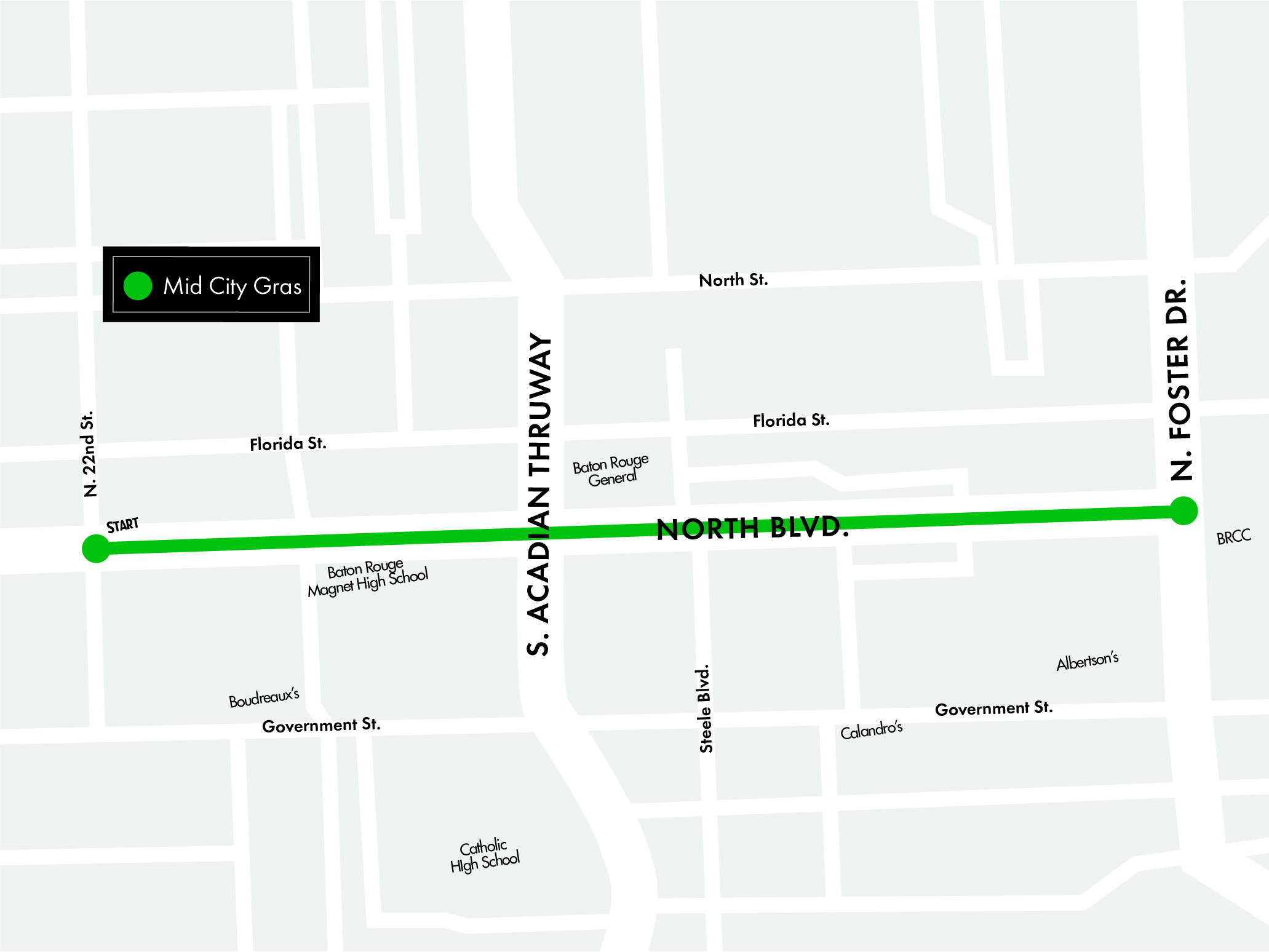 ---
Krewe of Southdowns
Feb. 9 at 7 p.m.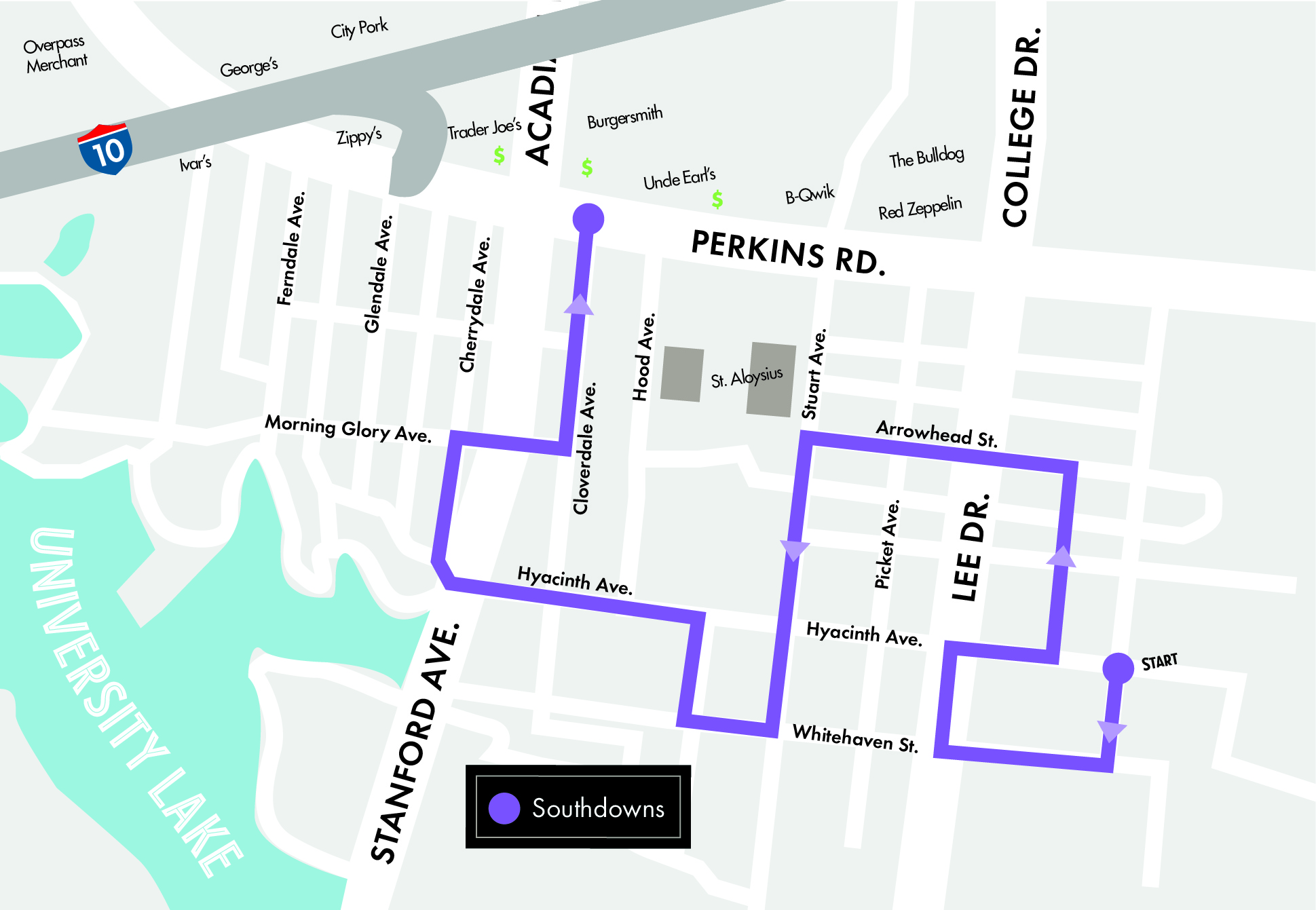 ---
This article was originally published in the February 2018 issue of 225 Magazine.