On a crisp spring day in the 1970s, thousands would pack the New Orleans Fairgrounds to celebrate the rich heritage of jazz in the Crescent City. The New Orleans Jazz and Heritage Festival has always attracted visitors from all around the world to experience the jubilant legacy the city has left in the musical world.
Henry Roeland Byrd performed at the festival for the first time in 1971. Famously known as "Professor Longhair," or simply "Fess," his career had already fallen off. His days of performing jazz and blues in local New Orleans venues had ended and he was now a janitor at a small record shop. Jazz Fest founders George Wein, Quint Davis and Allison Miner wanted to give him another shot. Over the course of the decade, Professor Longhair would see himself become an icon of the legendary festival.
Fess died in 1980 at 61 years old. Now, over 100 years after his 1918 birth, Capitol Park Museum has revived his life and career with the Me Got Fiyo: The Professor Longhair Centennial exhibit. In conjunction with Lt. Gov. Billy Nungesser, Capitol Park Museum is dedicating an entire section of its first floor to Professor Longhair now through Aug. 6.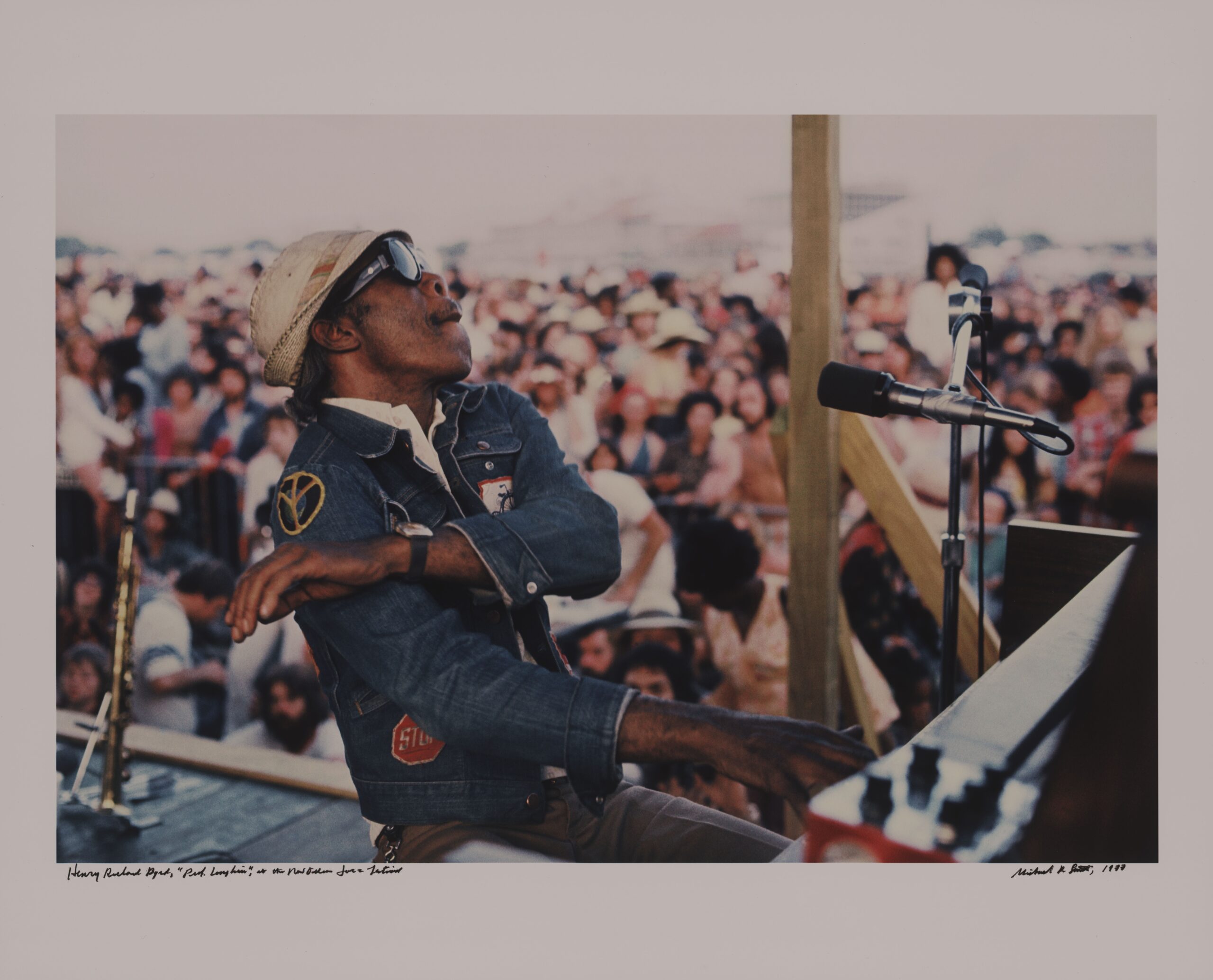 "Professor Longhair was the baddest," the exhibit's curator David Kunian says in a press release. "All pianists in New Orleans and beyond bowed down to his feet, worshiped at his altar, smoked his peace pipe, ate his gumbo, and saw his Zulu Queen on Rampart and Dumaine."
Museum Division Director Rodneyna Hart says Fess "revolutionized the blues," and the state wants to share the life of an icon in a musical genre that defines Louisiana's southeast region. 
Hart says Fess' riffs and rhythms influence blues and jazz musicians all over the world to this day. She also says the mixture of styles and cultures reflects the diversity of the people who have decided to call New Orleans home throughout the centuries.
"He wove himself into the life and culture of New Orleans," Hart says. "He, like Louisiana, incorporated people's everyone and everything in making his music."
The exhibit explores the life and time of the Bogalusa native: his early career, his struggles, his highlights and how he changed the world of blues and jazz. The room is flooded with the ambiance of New Orleans, as a playlist runs through Fess' most famous songs. There is even a bust that portrays Fess wearing the sunglasses that his fans often saw him wear as he produced magic on the piano.
"Exhibits like this help us grow tourism across the whole state," Hart says. "We want to convince people to come visit Louisiana."
Capitol Park Museum is at 660 N. Fourth St in downtown Baton Rouge. Museum admission is $7 for adults; $6 for students and military with valid I.D. and senior citizens (65+); and free for school groups and children 6 and under. The museum is open Tuesday through Saturday from 9 a.m. to 4 p.m.