---
MAY 5
Guardians Of The Galaxy Vol. 2
The gist: The band of unlikely heroes returns to save the world in the most unprofessional ways, and also to delve a little deeper into leader Peter Quill's backstory.
The stars: Chris Pratt, who had his movie star turn in the first installment, Zoe Saldana and the rest of the main cast, plus Sylvester Stallone and Kurt Russell
The good: Against today's overtly serious and gritty superhero movies, the first Guardians was a riot. This only looks to continue its popularity.
The bad: When audiences hone in on their favorite characters, producers tend to give them way more screentime in the sequel. Let's hope we won't tire of Rocket or Baby Groot.
Recommended if you like: Delving deeper into the complex Marvel world; tiny saplings that dance and kick major butt; enough CGI backdrops to make your head spin
---
MAY 12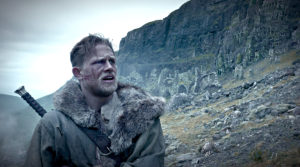 King Arthur: Legend of the Sword
The gist: The legend is again fodder for the big screen, this time following Arthur's upbringing—his father's murder robbed him of his birthright, natch—to his true calling as the guy who wields that legendary sword all the way to the throne.
The stars: Charlie Hunnam as Arthur, Djimon Hounsou, and Jude Law as the evil uncle who steals the crown
The good: Guy Ritchie directs, which means the story won't move at a slow and steady pace. More like quick, rough and kinetic.
The bad: There are only so many stories of a downtrodden hero with a blank expression and plenty of muscles and Medieval armor that one can watch before they blend together.
Recommended if you like: Jude Law sneering in chainmail; Lord of the Rings but, like, based on some actual history and real places, I guess?
---
 MAY 19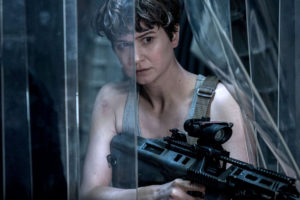 Alien: Covenant
The gist: A crew from Earth is sent to colonize another planet, but since this is Ridley Scott's universe, their new neighbors are those pesky and instantly recognizable (to us) aliens.
The stars: Michael Fassbender, connecting the dots back to Prometheus, Katherine Waterston giving Sigourney Weaver vibes, plus Billy Crudup and Danny McBride
The good: The trailer hints to Scott's thought-provoking and cerebral storytelling. Plus, he knows his way around epic scenery and skin-crawling scares.
The bad: Is there a reality show where couples are sent into the wilderness to survive and test their relationships? Because that's also this, plus interstellar travel.
Recommended if you like: Mountain vistas; deep dark caves; that spaceship aesthetic with lots of lighted corridors, airlocks and hatches; heavy, nervous breathing into a radio
---
MAY 26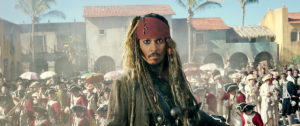 Pirates of the Caribbean: Dead Men Tell No Tales
The gist: Well, of course, someone has a new tale here. It's that a younger Jack Sparrow once sent Captain Salazar to an early grave. But now he's back with his band of ghost sailors for revenge.
The stars: Johnny Depp returns, as do Orlando Bloom and Geoffrey Rush, and Javier Bardem joins as the bad guy
The good: The Pirates series hasn't skimped on gorgeous oceanic spectacle, thanks to its many blockbuster earnings.
The bad: There are so many characters, storylines and curses stuffed into every installment, aren't audiences exhausted by now? Surely Johnny Depp should be.
Recommended if you like: That effect that makes Bardem look like he's underwater all the time; pillaging, plundering; taking Dramamine
---
JUNE 2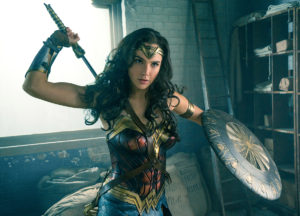 Wonder Woman
The gist: An American pilot crashes on the secret island where the Amazons live and warns of the upcoming World War I. Diana, the daughter of Zeus, is forced to go out into the real world and rough up some soldiers.
The stars: Gal Gadot, 100 years before her Batman v. Superman appearance, Chris Pine and Robin Wright
The good: It's the first superhero movie focusing on a female lead, and World War I gives it a weighty backdrop.
The bad: Gadot isn't exactly a marquee name yet. And there's always the worry that the writers might dumb down her motivations to, like, the attention of a cute guy or something.
Recommended if you like: Gladiator sandals; bomber jackets with fur collars; deflecting bullets in slo-mo
---
JUNE 16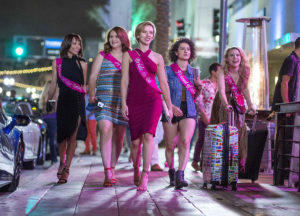 Rough Night
The gist: Five best friends reunite for a Miami bachelorette weekend that goes wrong when they accidentally kill a stripper. But they bond over it!
The stars: Scarlett Johansson, Kate McKinnon, Jillian Bell, Ilana Glazer and Zoë Kravitz
The good: McKinnon and Glazer have great comedic timing, and the premise is Bridesmaids, but with dead bodies, guns and drugs.
The bad: Is this a dark comedy, a slapstick buddy comedy or a girlfriend party weekend comedy with the requisite choreographed dance number?
Recommended if you like: Jokes about hiding the coke; jokes about hiding the dead body; and shots, shots, shots!
---
JULY 21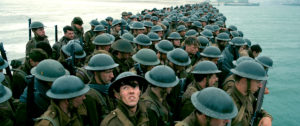 Dunkirk
The gist: It's based on the true story of evacuations of Allied soldiers from the beaches of Dunkirk, France, during World War II.
The stars: Tom Hardy, Cillian Murphy, Kenneth Branagh and, yes, Harry Styles of One Direction
The good: Christopher Nolan directs, and it's about time he does an epic war movie like this. There are scenes in the trailer that already seem iconic and chill-inducing.
The bad: As Nolan's brutal answer to Saving Private Ryan, this might be a little too prestige drama for summertime moviegoers.
Recommended if you like: Historically accurate depictions; not a lot of color; taking more Dramamine
---
Aug. 4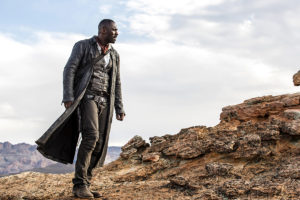 The Dark Tower
The gist: Based on Stephen King's much-loved series of books, the story blends sci-fi, Westerns and horror in a quest to save an alternate dimension from destruction.
The stars: Idris Elba, Matthew McConaughey and Tom Taylor
The good: A film adaptation has been brewing for years, and Elba's casting in the lead role, previously considered by mostly white Hollywood actors, is a welcomed choice.
The bad: After many years, many directors and a number of potential actors on board, this movie has been a moving target. So has its release date, which isn't a good sign.
Recommended if you like: Sorcery mixed with gunslinging; binge-reading a series before the movie debuts; long walks
---
This article was originally published in the May 2017 issue of 225 Magazine.