Editor's note: This article has been updated to remove a photo.
As Pride Month kicks off, there are plenty of things happening in and around Baton Rouge to celebrate. New organization Rainbow Connection is ensuring that queer people and their allies feel safe and welcomed while attending events during the celebratory month and beyond.
Rainbow Connection got its unintentional start in July of last year when co-organizer Pablo Moreno was looking to meet people after moving to Baton Rouge from Florida. After organizing a small event at Radio Bar, he met Susan Rodriguez who showed up early and eager to meet new people. Rodriguez had also recently moved to the area from California.
The duo quickly hit it off and made plans to organize monthly inclusive events through the end of the year after seeing a great group gather at the bar. Each meeting brought new and old faces, especially around the holidays with people looking for a sense of welcomeness. 
"We started for the purpose that we just were trying to make friends," Rodriguez says. "Then it just became apparent to us that there was a need for people that felt the same way. There were a lot of people that felt like they needed community. So, eventually, it stopped being about us completely."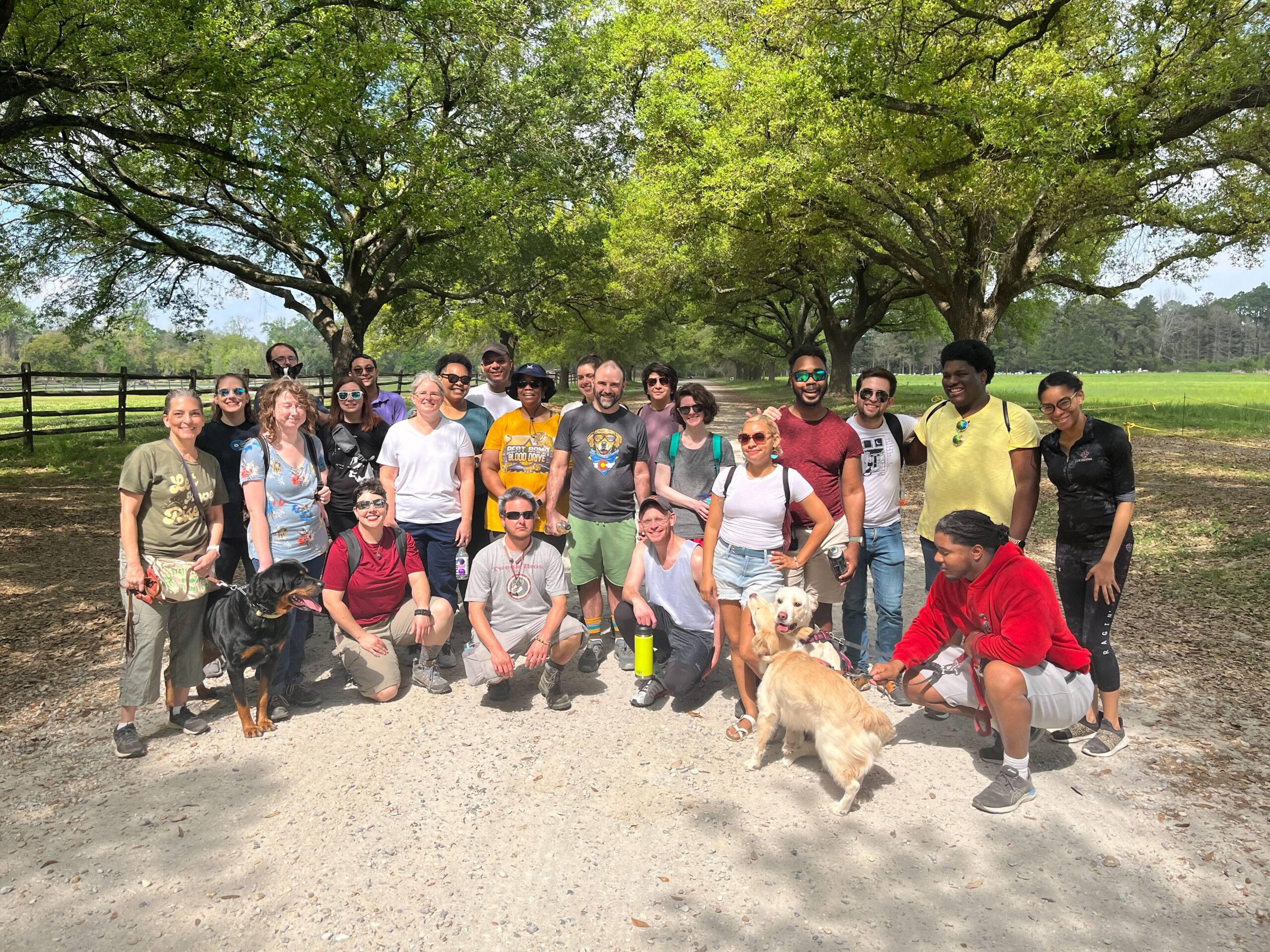 As 2023 approached, and after hearing more and more from attendees about the need for inclusivity in the community, Rodriguez and Moreno decided to continue what they started. Thus Rainbow Connection was born with a clear focus on creating safe spaces for queer people and their allies to gather and meet others. 
"Our mission is to connect different people, to serve the community as a whole and to try to celebrate everyone with their diversity with also their personal circumstances," Moreno says.
Each month, the organization hosts two to three events that cater to a variety of hobbies and interests, like nature walks, movie screenings, drag shows and more. Each event is listed on the online platform Meetup where those who want to attend can say if they're interested or going. Moreno says some events do better than others, but most of the time they see about 15 to 20 friendly faces. 
"We love it when people try to tell us any ideas that they want to see," Rodriguez adds. "We're just here to make them happen. Also, we love it when other organizations or businesses reach out to us and try to collaborate with us."
Antoine Moore recently joined Moreno and Rodriguez as another co-organizer to help with event planning. He says the feedback they have received from events has been great. Participants have been quoted as saying Rainbow Connection feels like a group without barriers. 
Rainbow Connection is also committed to learning more about different queer identities and is devoted to keeping members safe by meeting in groups and keeping names and faces off of social media if asked to do so. Moore says he's also trying to organize gatherings in which participants learn more about each other and form deeper connections. 
"I know people who are transgender, but I don't understand their struggles and their daily life, and I really would like to because it'll give me perspective," he says. "And, it'll give other people perspective. That goes across all the different variations of respecting people in general, as they are." 
Rodriguez says those interested in getting involved should follow Rainbow Connection's Instagram and Meetup pages for updates and event listings. The group plans to host a picnic this Saturday, June 3 and will gather a group to attend Baton Rouge Pride Fest on Saturday, June 24. 
---
Guide to Pride
Check out this jam-packed lineup of events hosted by Baton Rouge Pride throughout Baton Rouge for the month of June.
June 3:  The First Annual Baton Rouge Pride Talent Show at Theater Baton Rouge 
June 5: Why Pride: A Collaboration with the Trevor Project at The Arts Council of Greater Baton Rouge 
June 16 + 17:  Pride: A Candlelight Concert Celebrating Queer Musical Icons at Baton Rouge Symphony 
June 23: Jen Kober at Manship Theatre 
June 24: The Annual Baton Rouge Pride Festival