---
The name of the clothing line is Two Little Boys, and it's run by two little CEOs. With Mom's help, of course.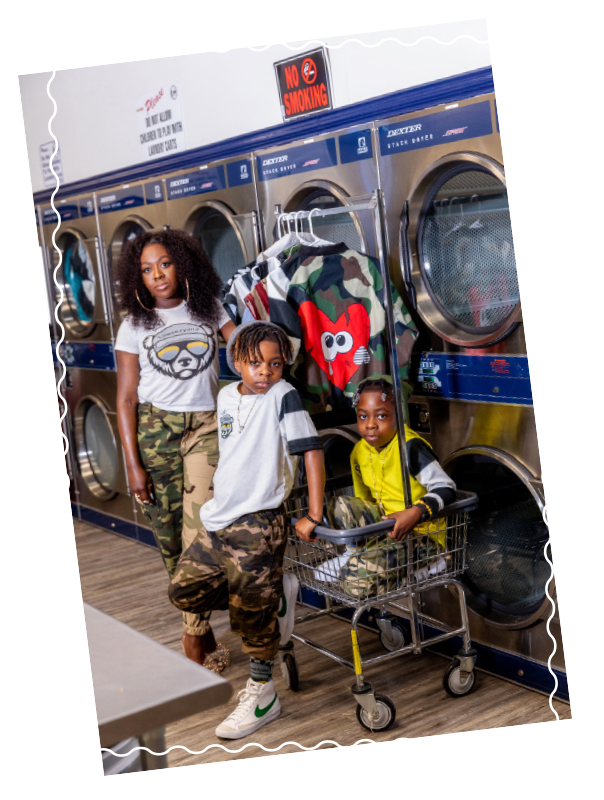 Regina Adams launched the business in 2017 alongside her fraternal twins, Channing and Kingston. Together, they make screen-printed, pint-size T-shirts and accessories. The kids clothing designs they come up with are artful and edgy. A '90s-themed backpack is covered with boom boxes and graffiti. Checkered socks feature a bear they dubbed "Laweezeyana."
Shirts are just as likely to have squiggle patterns or camo prints as they are to feature photos of French fries or clouds. These designs are coming from the imaginations of 8-year-olds, after all.