---
I've talked a little about Southern Design Week before, but in case you're new to the event (hello, new friends!), I'll give you a quick run down.
Andi Eaton—a 2013 Person to Watch, who we are still watching—founded the Southern Coalition of Fashion & Design as a resource for Southern folks in the apparel design community. The Design Week events give up-and-coming designers a chance to showcase their collections, where their talents can be highlighted among their peers.
It is an excellent opportunity to see the output of hard-working designers that you might not see anywhere else. It's also a great source of inspiration, and another way to support the incredible artistic community in South Louisiana.
Project Runway alums and Louisiana boys Anthony Ryan Auld and Matthew Arthur have shown (Arthur is showing his most recent collection on Friday, Oct. 23), as well as many, many other talented designers from South Louisiana like Noël Martin and Courtney Marse.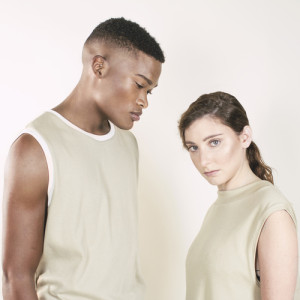 This season, one of the new designers is the high-energy, perpetual coffee drinker Les Patin. Patin was born and raised just outside Baton Rouge, and in addition to a full-time job outside of fashion, he just wrapped up his first collection. And if he looks familiar, you might recognize him from our 2014 December style feature. As if he doesn't have enough on his plate, he also took a little time to talk to 225 about his collection, Humid + Hellbound.
---
First, tell us a little about yourself.
I was born and raised just outside of Baton Rouge. I drink too much coffee, and I don't like to sit still. My mom still makes my doctor's appointments.
You have a full-time job with Louisiana Lottery, you're the communications coordinator for Southern Coalition of Fashion & Design, and you're showing your first collection on Thursday, Oct. 22. What's your trick to balancing everything?
There are long hours and late nights, but organization and time management have become the key to keeping up. Also, I've learned it's okay to make sacrifices for the things that are important. Do the hard stuff first, believe you can do it, and don't stop until it's done.
When did you first become interested in fashion?
I think I've always admired fashion. My grandma taught me to sew, and I liked the challenge of designing my own patterns versus using store-bought patterns. Things kind of took off from there.
What would you like to see change about the way men in Louisiana dress?
I love the classics as much as the next person, but I wish we could more readily embrace new styles and ideas.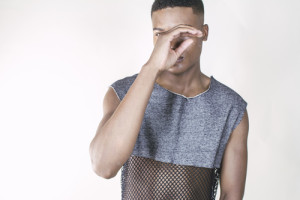 What was your inspiration for this collection?
I have a ridiculous obsession with dystopian and space-themed books and movies. Someone called my collection Retro Jedi, and I think that's a fitting description.
If you had to describe your customer in three words, what would they be?
Confident, Creative, Fearless
What will Thursday look like for you?
I imagine I'll be ironing all day.
You showed your collection at South Walton Fashion Week last week. What was your biggest takeaway from that experience?
Be flexible, be kind and live in the moment.
This is your first show at Southern Design Week. What has been the most exciting thing about it so far? What about the most challenging thing?
I think finally seeing all the pieces hanging on the rack was most exciting. My biggest challenge has been creating pants. I'm primarily a T-shirt guy, so I had to work hard and fast to figure out how to design the kind of pants and shorts I wanted to make.
What's next for you?
As far as fashion is concerned, I have a few collaborations in mind. As far as communications is concerned, I'll be prepping holiday and Mardi Gras campaigns. And as for me personally, I've been knocking on a lot of doors lately. I'm just waiting to see which opens up!
---
Southern Design Week kicks off Wednesday with a cocktail launch party at Wayfare hosted by Girl's Guide to New Orleans and Jolie and Elizabeth. Tickets for Patin's show at Queen & Crescent Hotel, as well as all of the SDW events, are available at southerndesignweek.com.