Scroll through a few posts on her "Haute off the Rack" blog, and Jennifer Palpallatoc's aesthetic quickly becomes clear. For her, style means color.
The bolder the better: a Barbie-pink A-line skirt, a billowy, bright yellow top or gold sequined pants. Even her pool float is shaped like a giant, pink-frosted, sprinkled doughnut. And going a day without nail polish? Forget it. Her nails are always freshly manicured in shades of strawberry-red or Easter-egg blue.
Her girly brand of style has attracted nearly 60,000 people to follow along with her outfit-of-the-day posts on Instagram.
Palpallatoc's condo is just as stylish as her wardrobe. Metallic accents and splashes of color are balanced with clean, crisp linens. And with such a large collection of clothes and accessories, she showcases her jewelry, handbags, shoes and nail polish around her home as décor.
"I love incorporating all of the colors I keep in my wardrobe into my home because I like to surround myself with lots of organized prints and color," she says.
And it works both ways, she says—sometimes, fun throw pillows might inspire an outfit idea, too.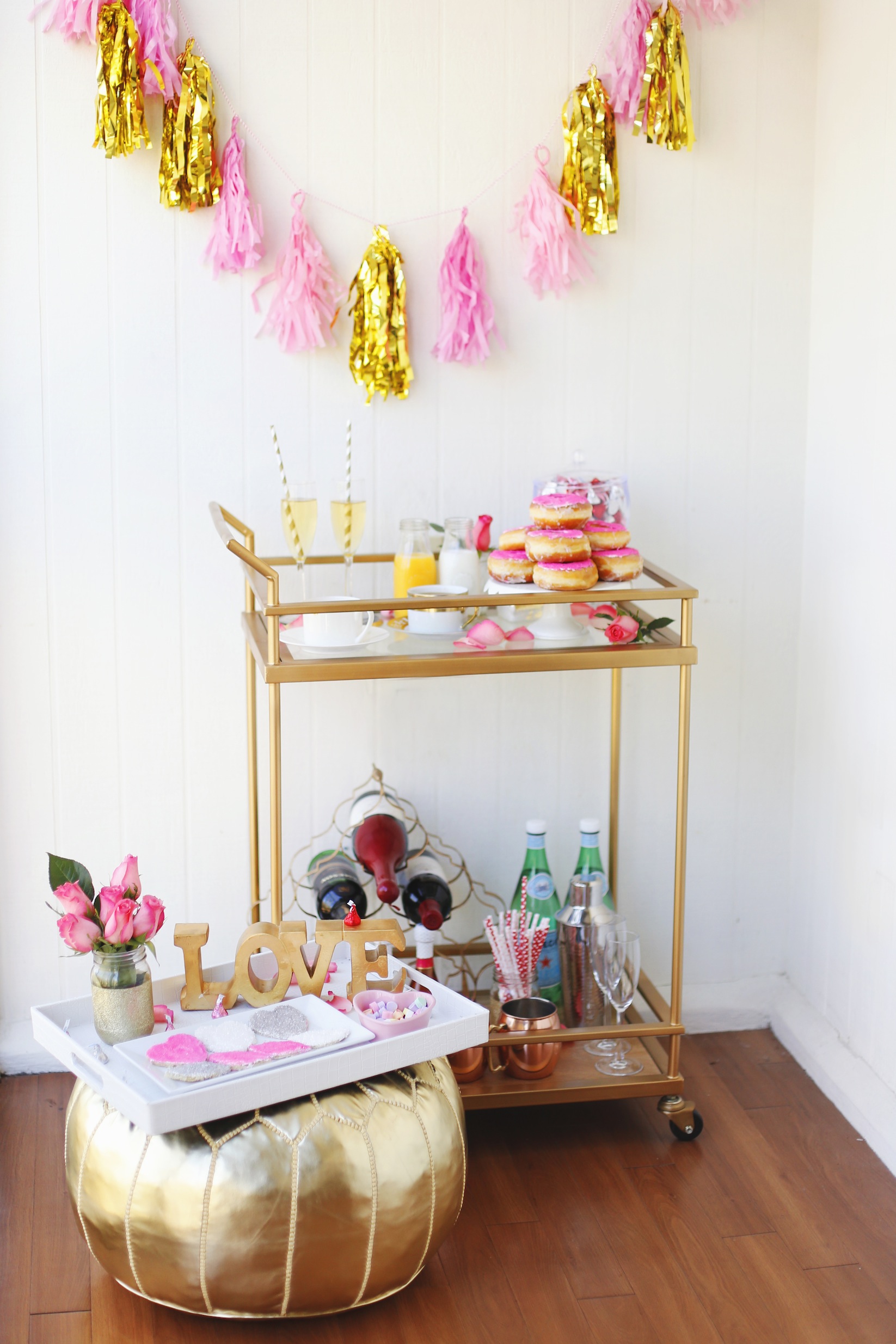 Bar cart: A small sun room in Palpallatoc's condo makes the perfect spot for relaxing with a book and glass of wine. Her gold bar cart, which she purchased at Target, is stocked with wine, candy, glasses and mugs. She found the clear candy jar at Target, tiered wine rack at World Market, white crocodile-textured tray at HomeGoods, and gold Moroccan pouf and white sheepskin rug from LuLu & Georgia.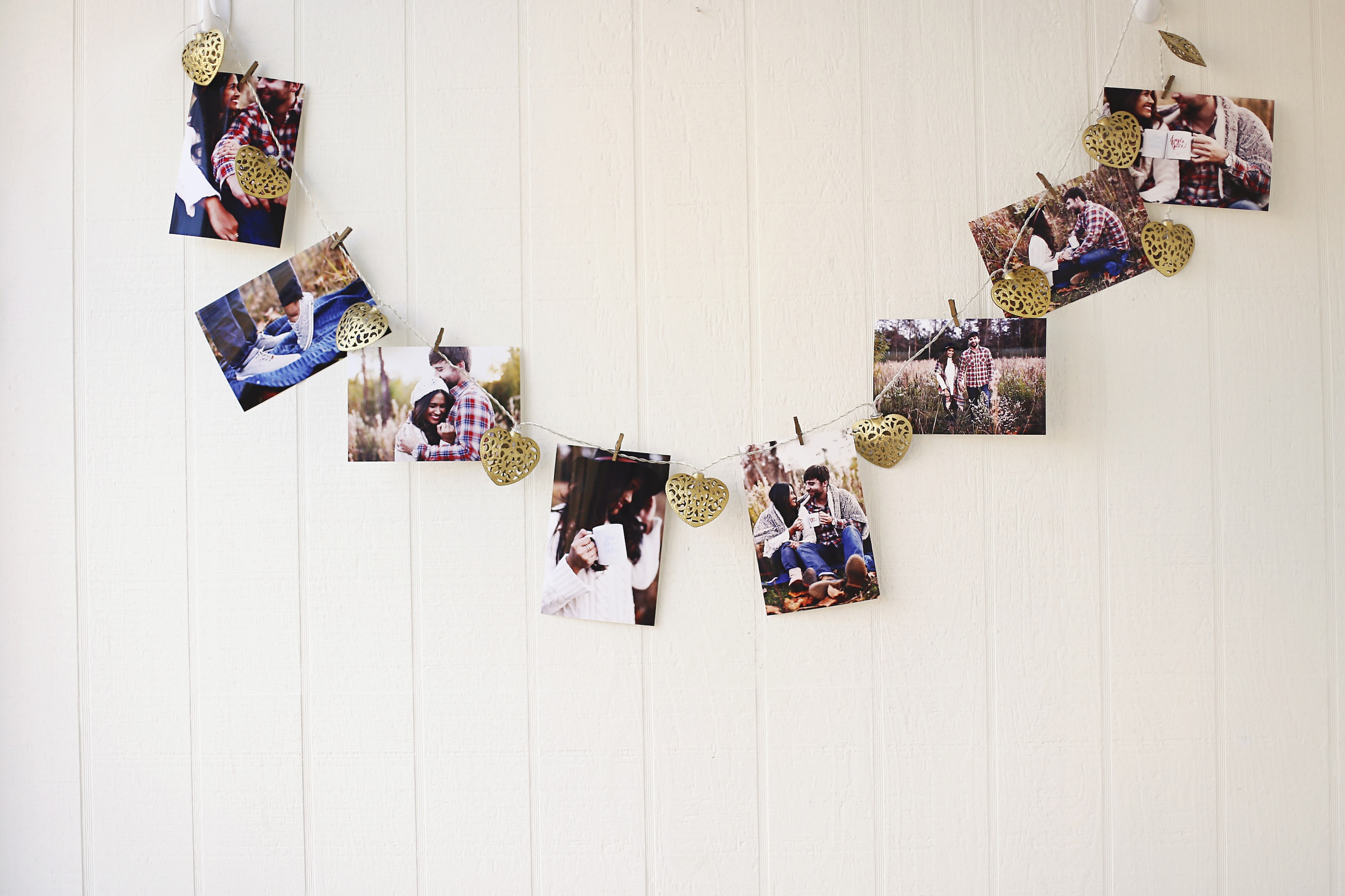 String light photo collage: In her sun room, she hung up a set of gold heart string lights she found in the dollar section at Target. Using mini clothespins, she arranged photos of herself and her boyfriend in between the lights. The decoration was originally put up for Valentine's Day, but she hasn't taken it down. "I love how it makes the room feel more homey," she says.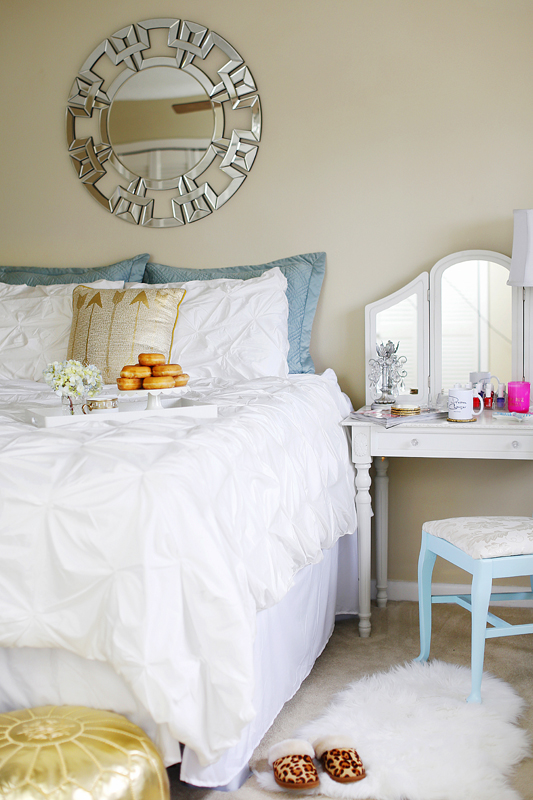 Light and bright bedroom: Palpallatoc has a huge window in her room and a glass door leading to the sunroom. "The way the light comes through when the sun rises in the morning is breathtaking," she says. The mirror above her bed, which she found at HomeGoods, reflects some of that light.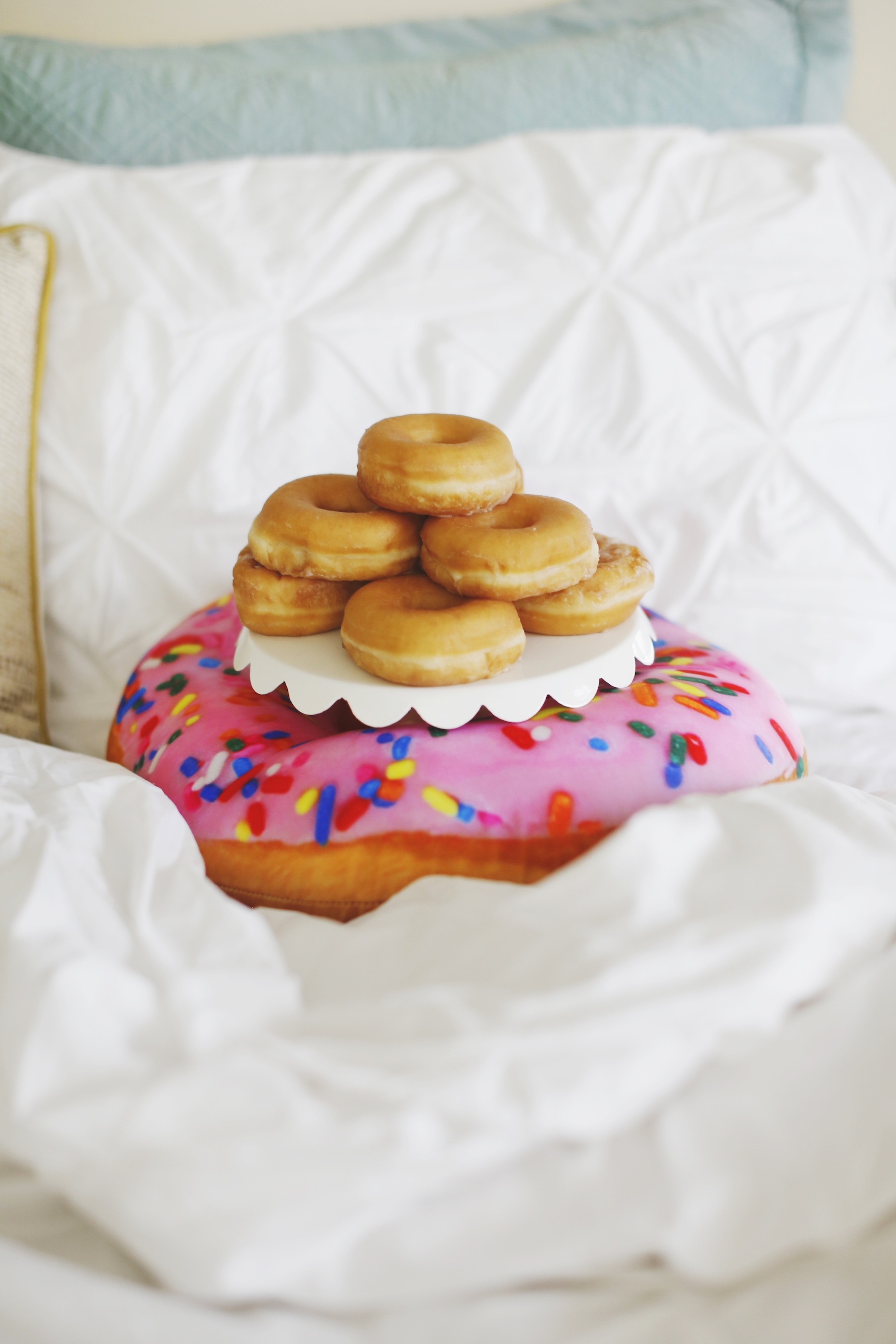 Cozy bed: Her crisp, white pintucked duvet cover and shams are from Crane & Canopy, and the gold arrow pillow is from Hobby Lobby.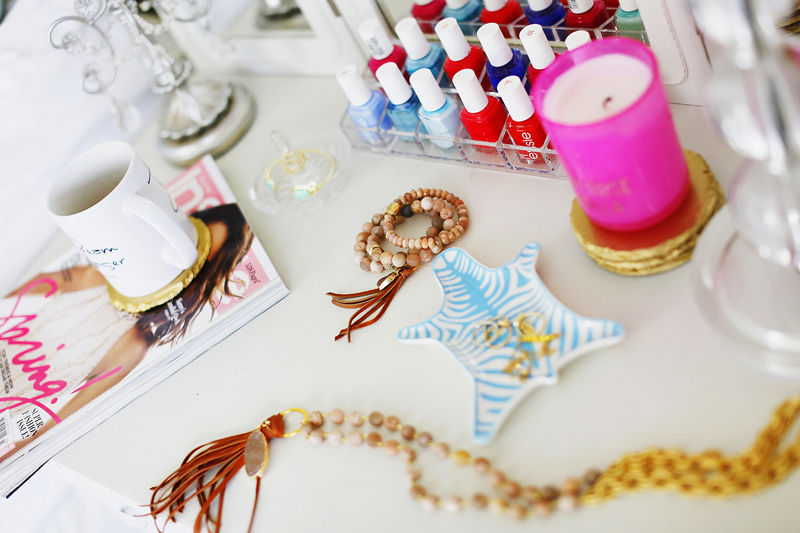 White vanity: Palpallatoc's vanity, a great spot to read magazines or paint her nails, was a treasure she stumbled upon in the children's furniture department at Target several years ago.