Long after last call is over, Terrence Hill is still at Boudreaux & Thibodeaux's.
But the 35-year-old is not interested in late-night drinks. Instead, he's found solace in his apartment above the bar. Somehow, it feels worlds away from Third Street's late-night energy.
It's the perfect environment for the low-key Hill, who loves nothing in the world more than sitting on his rooftop balcony with a good book. Today, he sits outside reading Influence: Science and Practice by Robert B. Cialdini.
---
As the sun sets on a Thursday afternoon, downtown workers can be seen walking to their cars in between bright, mural-covered buildings. A man in a neighboring apartment sits on his own rooftop balcony, watching the sky change colors.
"I would say it's quieter than people think it is," Hill says of downtown, despite all the construction and changes the area is undergoing. "It's quieter here than in a typical neighborhood."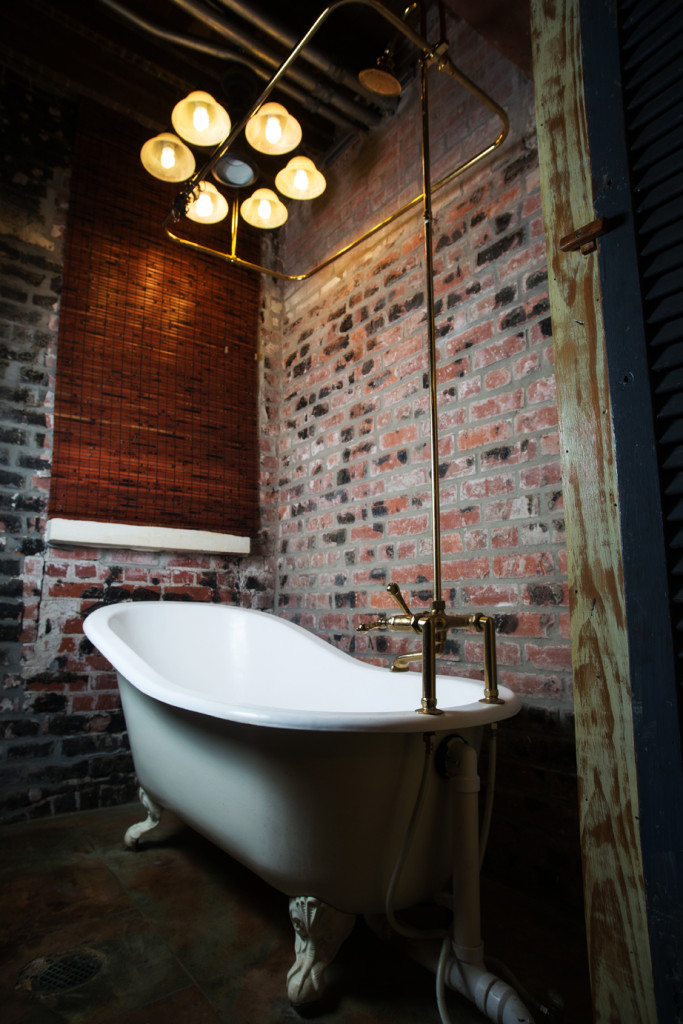 ---
As peaceful as his balcony is, the apartment's interior is his true sanctuary.
Before he moved in last year, Hill, who is president of Hill Construction, had been planning on buying a home.
But one look at the unique, industrial-style downtown apartment convinced him to stay a renter for a little longer.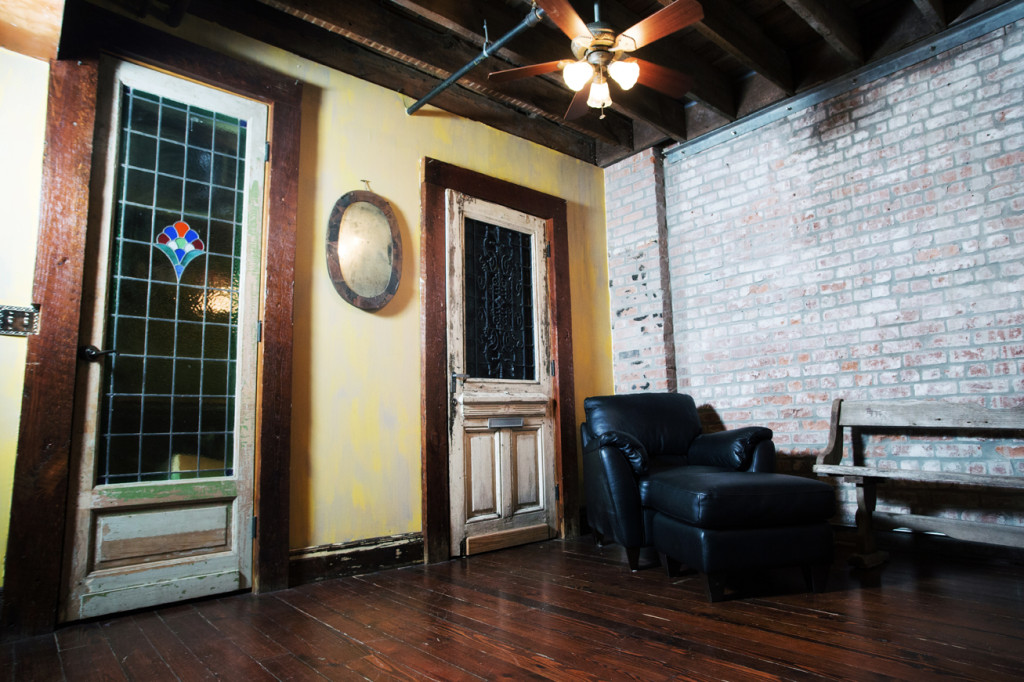 ---
"There's nothing like it," he says, pointing to exposed piping on the ceilings. Every inch of the apartment is covered with one-of-a-kind, salvaged materials: old doors with peeling paint, wooden window shutters, stained glass on doors and cabinet windows, architectural pulleys and steel, hand-welded chandeliers. The bedroom closet walls are made of galvanized tin, designed to look more like a mini shed than a typical closet.
The apartment was built in 2007 by Danny McGlynn, who owns Boudreaux & Thibodeaux's and the Circa 1857 art and salvage shop, among other businesses.
"Back in the '80s, Danny was collecting beams back when everybody else was collecting wallpaper," Hill says. "Danny did not miss a beat [with this apartment]."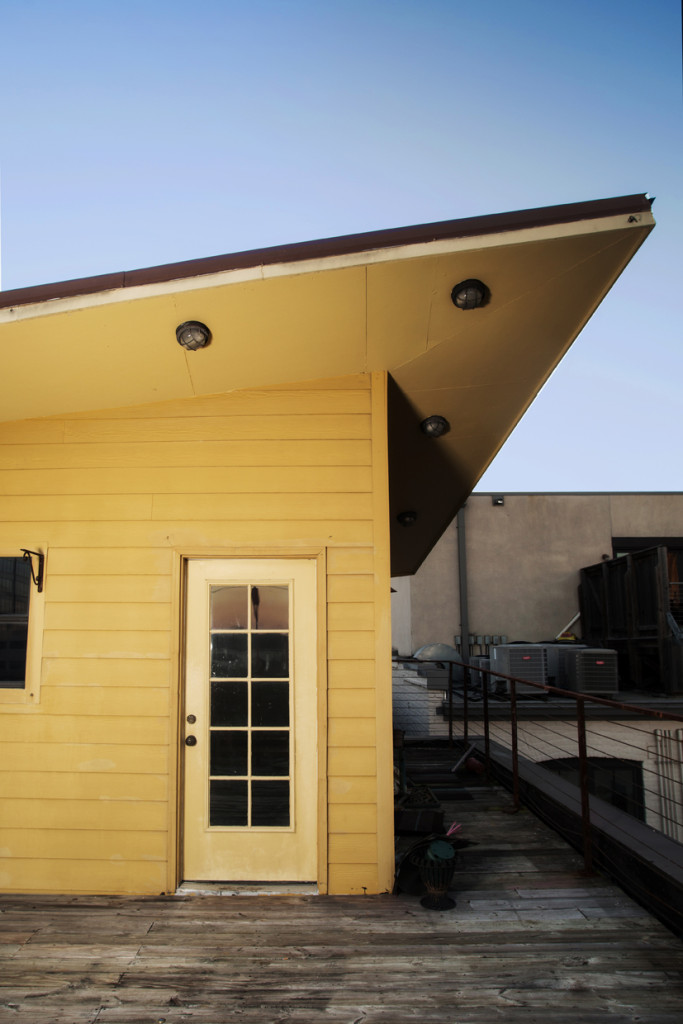 ---
McGlynn crafted several apartments above Boudreaux & Thibodeaux's that are move-in ready, each with their own unique style. No extra furniture or decoration shopping are required for the apartments' residents—the details he added stand in for art and décor.
The one Hill rents is the kind of place you can visit for an hour and still not catch every intricacy—the rusted bird cage perched high above the front door, for instance, or the peeling paint on the kitchen cabinets.
Things that would look out of place anywhere else, such as big nails in the wall and rods sticking out of the ceiling, look intentional here.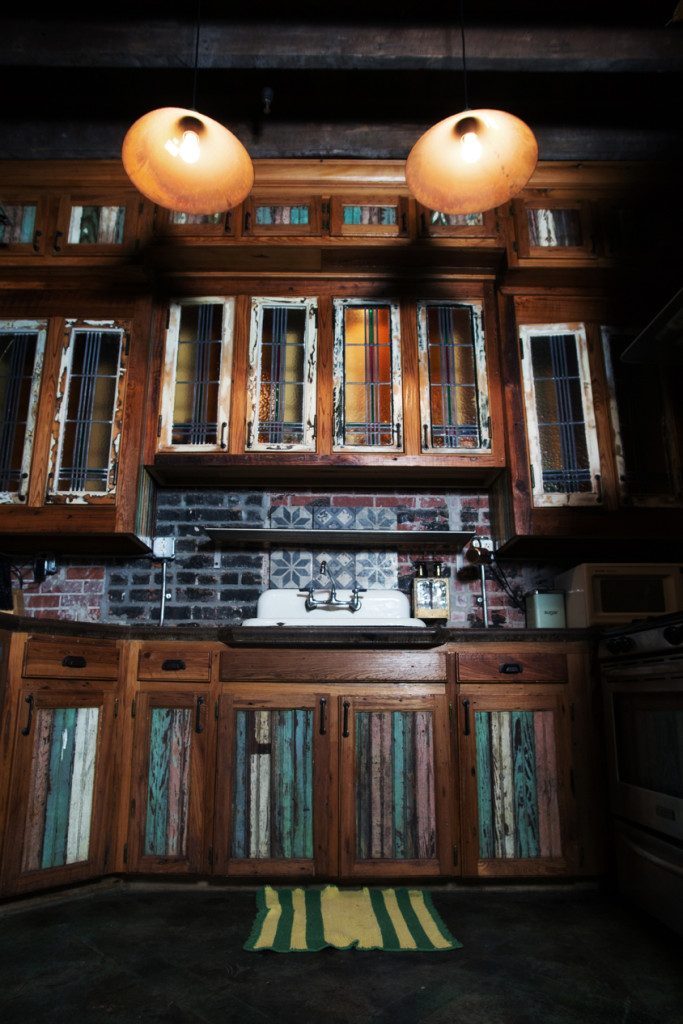 ---
Hill added a few small items of his own to the apartment, including a big, wooden mirror and an Arctic brown sheepskin he found at a shop during a hunting trip to Alabama.
But for the most part, he lets the apartment speak for itself.
"I'm a commercial contractor, so I can appreciate all of this," he says of the apartment's details. "People say, 'This fits you perfectly.'"